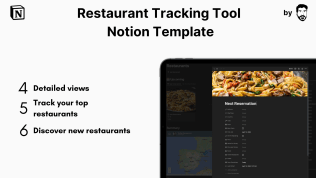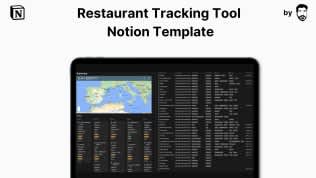 Restaurant Tracking Tool
By
Track reservations, locate restaurants, rate & categorize them based on various factors. Upgrade your dining experience!
Rating:
Know more details about this template's features? Click here
Notion
Combo Marvels
Twice the Productivity Power With Template Bundles
Template Description
Why did i create this Template?
Are you tired of juggling restaurant reservations scattered across sticky notes and cluttered calendars? Bid farewell to the chaos and say hello to effortless organization with our Restaurant Tracking Tool Notion Template!
Key Features:
1. Seamlessly monitor reservations
2. Locate restaurants on Google Maps, complete with directions, reservations, real-time updates, and more
3. Rate and categorize restaurants by factors like cuisine, price, value, location, and style
4. In-depth views of all your dining data
5. Consolidate all reservations in a single calendar
6. Unearth new dining gems by creating custom maps with Google Maps instructions
7. Access a curated list of your top-rated restaurants
With this robust tool, you can effortlessly manage your reservations, pinpoint restaurants on a map, and categorize them based on various criteria such as cuisine, price, location, and style. Detailed views provide you with a comprehensive overview of your dining options at your fingertips. Moreover, our calendar feature ensures all your reservations are neatly organized, preventing double-bookings or missed reservations.
Don't hesitate any longer to elevate your dining experience. You won't be disappointed! Elevate your culinary journey and give our all-in-one restaurant tracking tool a try today. Your taste buds, as well as your organizational skills, will be immensely grateful.
Notion

Workspaces 🪴

A collection of best templates by best makers, Coming Up next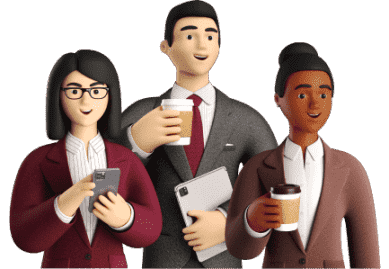 Be a Maker and start earning now
Have a knack for building useful or aesthetic Notion templates? Prototion is the perfect platform for generating revenue by selling templates. Learn more
Be a maker