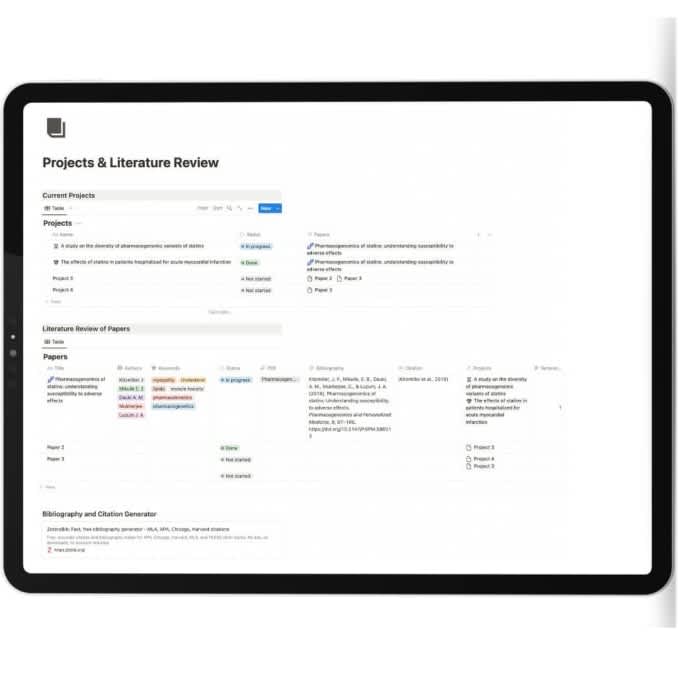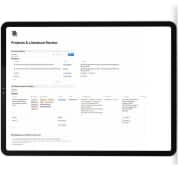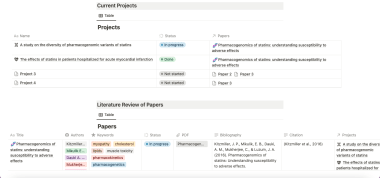 Projects and Papers Manager
By
This template is to help you manage your research projects and literature reviews.
Rating:
Know more details about this template's features? Click here
Notion
Combo Marvels
Twice the Productivity Power With Template Bundles
Template Description
Why did I create this template?
Conducting researches and writing research articles are time consuming and cumbersome processes if the needed material are not organized. I myself have experienced this issue while writing articles.
Having a notion database with information regarding all of the research projects along with the relevant research papers would no doubt save time while conducting research.
Further, it is always a cumbersome process to organize the bibliographies and citations that are used in references, however having a notion database that organizes this and one that is easily accessible makes writing articles a much more relaxing process.
What's inside the template?
🔸 This template has a database for your current projects and papers that you are reading.
🔸 Each project page has a brain storming section (embed a Miro file), and a submissions database including details of your project proposal, report and research article.
🔸 Each project is linked to your relevant papers. Use the paper database to store all the important details so that they are easily accessible.
🔸 Use the bibliography generator linked in the page to generate a citation and bibliography, then copy and paste in relevant column. This makes it easy for you to always have your citations and bibliographies freely accessible at all times.
How to use the template?
Click the 3 dots on the right upper corner of the page and select 'Duplicate'
This is only a template, substitute the projects and papers with your own
The projects are linked to relevant papers and vice versa
Use the ZoteroBib link bookmarked below to generate bibliographies and citations and copy and paste onto the 'Papers' table in relevant column for easy access
Within each project there is brainstorming section where you can create a mind map on Miro and embed your map within the notion database
Further each project has a database with a project proposal, report and research article - a template as to how to write each (with subheadings) has been given inside each page.
When you want to add a new project/paper just click on the 'New' blue button on the top right corner of each database
What are the benefits of the template?
1. Better organization of your research projects and papers to read
2. Better organization of your bibliographies and citations
3. Saves time writing articles
4. Links all your projects and papers
5. Fully customisable to suit your needs
Notion

Workspaces 🪴

A collection of best templates by best makers, Coming Up next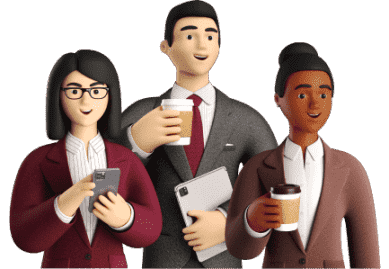 Be a Maker and start earning now
Have a knack for building useful or aesthetic Notion templates? Prototion is the perfect platform for generating revenue by selling templates. Learn more
Be a maker