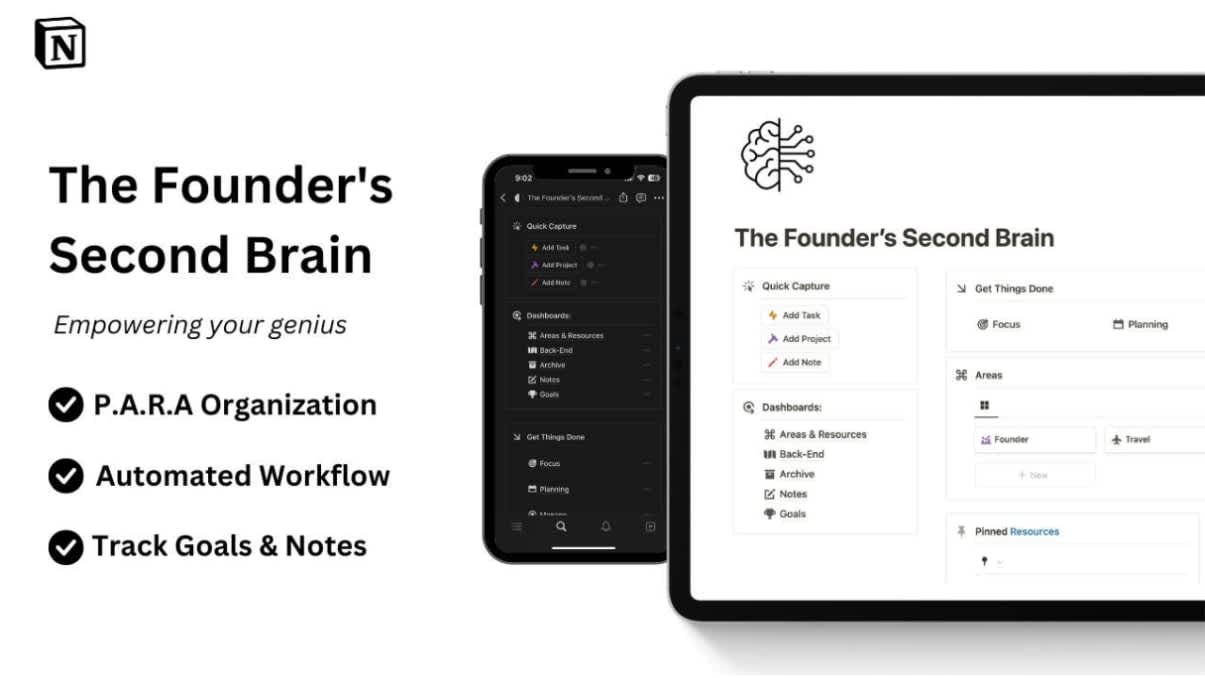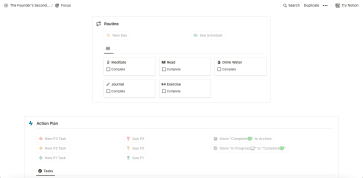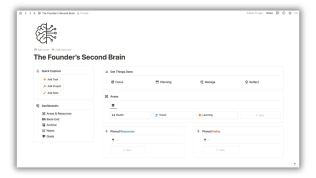 The Founders Second Brain
By
Unlock the power of your mind with "The Founder's Second Brain".
Rating:
Know more details about this template's features? Click here
Notion
Combo Marvels
Twice the Productivity Power With Template Bundles
Template Description
What's the template about?
Unlock the power of your mind with "The Founder's Second Brain" Notion template – your ultimate digital toolkit for visionary entrepreneurs and creators! 🚀🧠
🌟 Overview:
In the fast-paced world of startups and innovation, staying organized and retaining valuable insights is crucial. This Notion template is designed to be your second brain, helping you capture, organize, and supercharge your ideas and strategies.
What you'll get inside the template?
Get Things Done
Focus - This is your daily work station, including your daily routine and daily tasks
Planning - This is your master calendar to view your tasks, goals, and any other events
Manage - This your project dashboard to ensure you are on track
Reflect - This page shows you what you've accomplished and what's coming next
Areas
Segment your work and life into categories. Each area has its own workstation, complete with project flow, goals, notes, and more.
Pinned Pages
Have a Resource or Note you keep returning to? Pin it to the dashboard for easy access
Sidebar
Quick Capture
Need to quickly remind yourself about a Task, Project, or Note? Create them quickly with this widget.
Dashboards
Can't locate a file? Or, want to add some custom integrations and automations to a particular database? The archives live in this widget.
Tasks:
Use this widget to create sub tasks for this project. Make sure to use the page fields to designate:
If your team has access to this Workspace, you can also assign tasks to a particular teammate.
✨ Pro Tip: You can integrate automation software like Zapier or Make to notify teammates when they've been assigned a task. For example, we have an automation that sends a Slack message to the teammate responsible for a task.
Planning
The Planning section is your place to view all uncompleted but planned tasks in a monthly calendar. Once you archive a completed task, they will no longer appear in this calendar.
Additionally, if you have moved any tasks to "Back-Burner" or "Stuck," you can view them by clicking the relevant button.
Manage
The Manage section gives you a detailed breakdown of all outstanding projects and tasks:
View the tasks that are overdue or have yet to be scheduled.
View a visual kanban board of the projects that haven't started, are up next, are in progress, and those that are completed
View how each project is progressing on a task-by-task basis
A timeline of tasks in the pipeline
Reflect
The Reflect section shows you how far you've come:
Keep the big picture in mind by viewing your goals
View the tasks you completed today and yesterday
View a monthly calendar of the Tasks and Projects you have accomplished over the last month
How to use the template?
Duplicate it in your own Notion workspace
Now you can easily use the template
What are the benefits of the template?
Boost productivity by centralizing your entrepreneurial workflow.
Enhance collaboration with team members and partners.
Streamline decision-making with data-driven insights.
Stay inspired and focused on your mission.
Notion

Workspaces 🪴

A collection of best templates by best makers, Coming Up next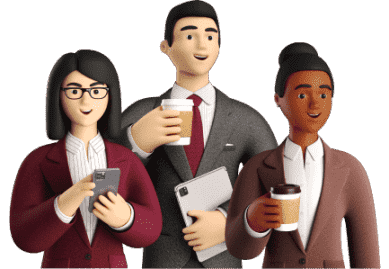 Be a Maker and start earning now
Have a knack for building useful or aesthetic Notion templates? Prototion is the perfect platform for generating revenue by selling templates. Learn more
Be a maker