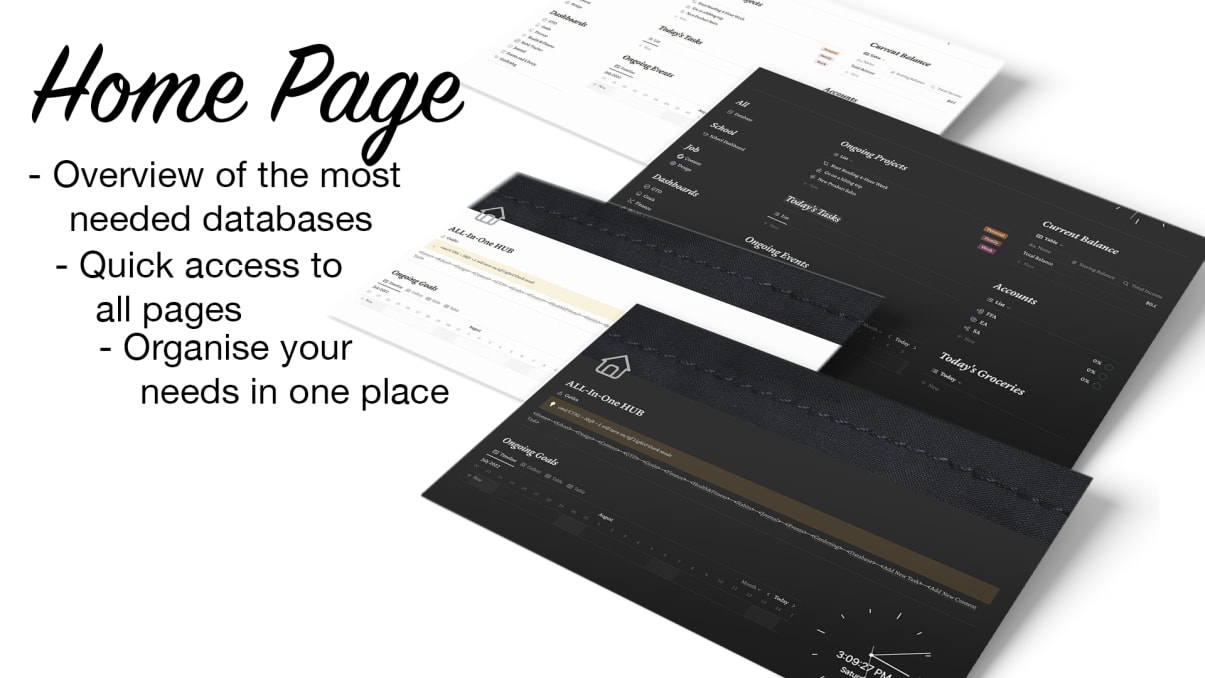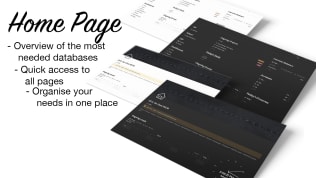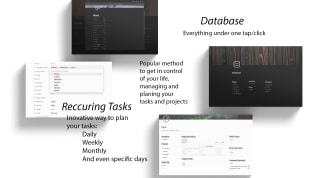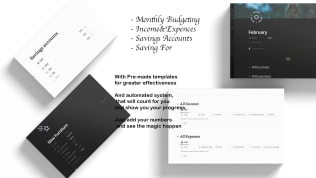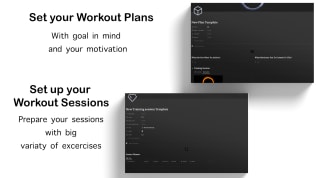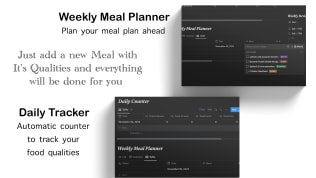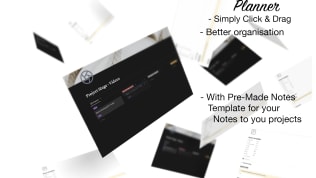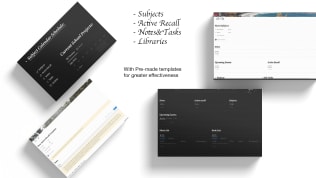 All-In-One System
By
All-In-One Workspace. Powerful & effective Tools, GTD, and Finance Tracker & specific templates. Work from One Station.
Rating:
Know more details about this template's features? Click here
Newest Templates By Prototion ✨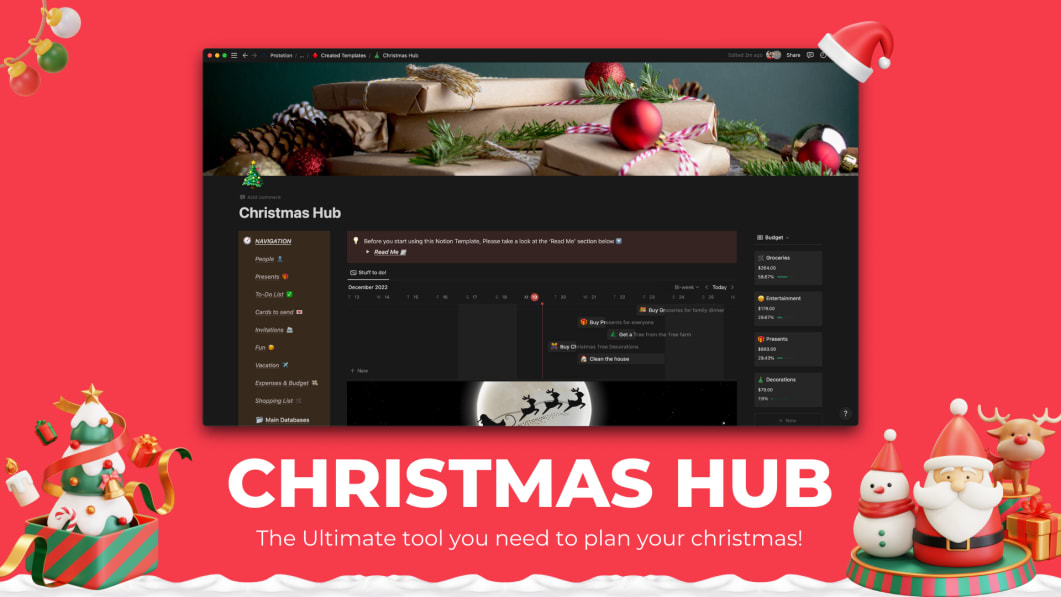 Christmas Hub
Planning for Christmas has never been easier. Even Santa was impressed
by Prototion Staff ❤️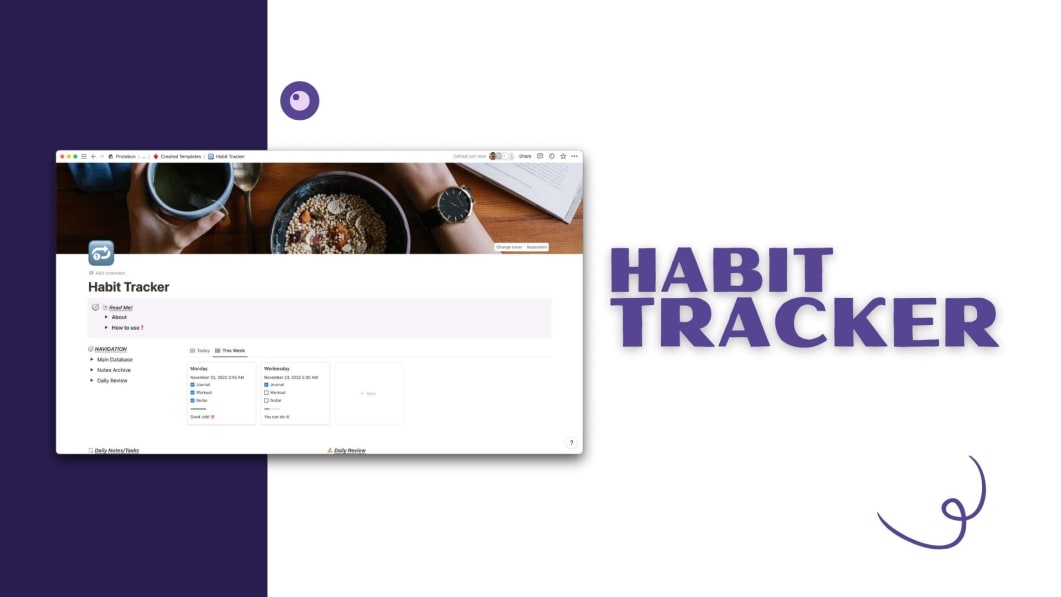 Habit Tracker
Tracking habits has never been so easy! Grab this Notion Template and
by Prototion Staff ❤️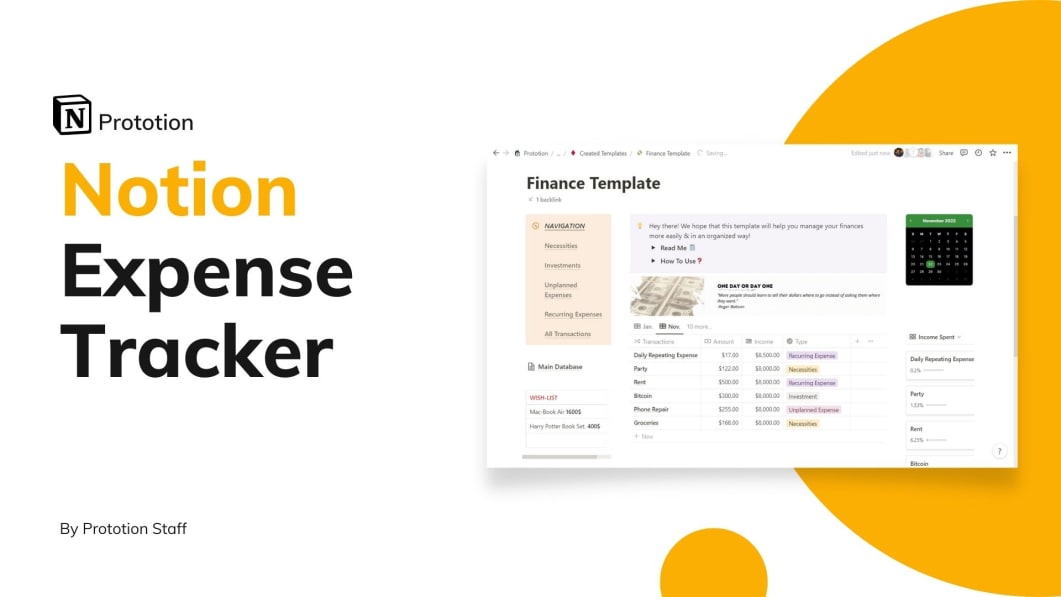 Expense Tracker
Mismanaged budgets are a thing of the past! Stop worrying, Start track
by Prototion Staff ❤️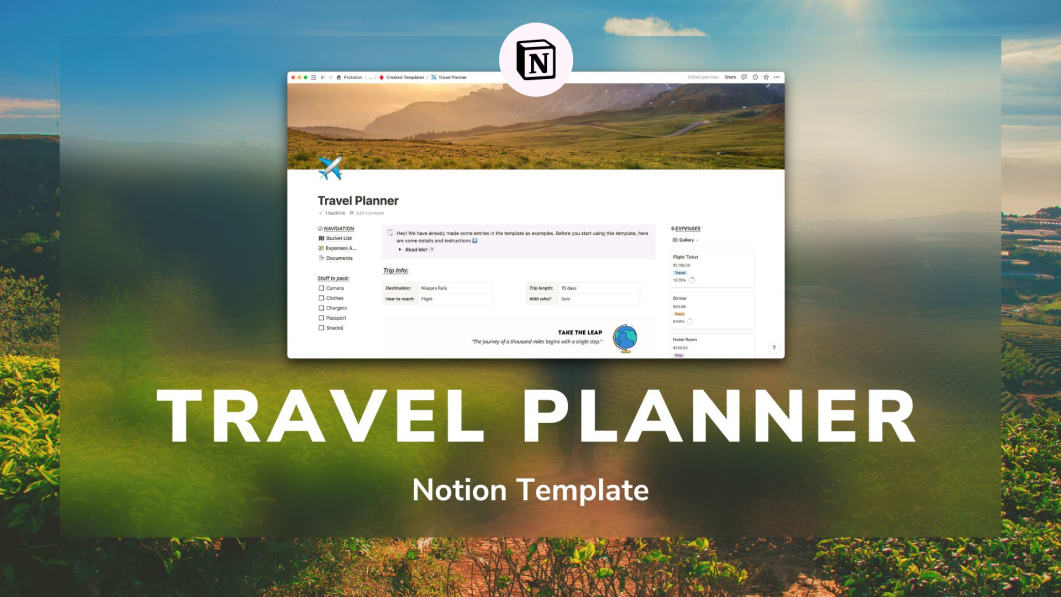 Travel Planner
Love to travel? Grab this Notion Template and become a Pro Travel plan
by Prototion Staff ❤️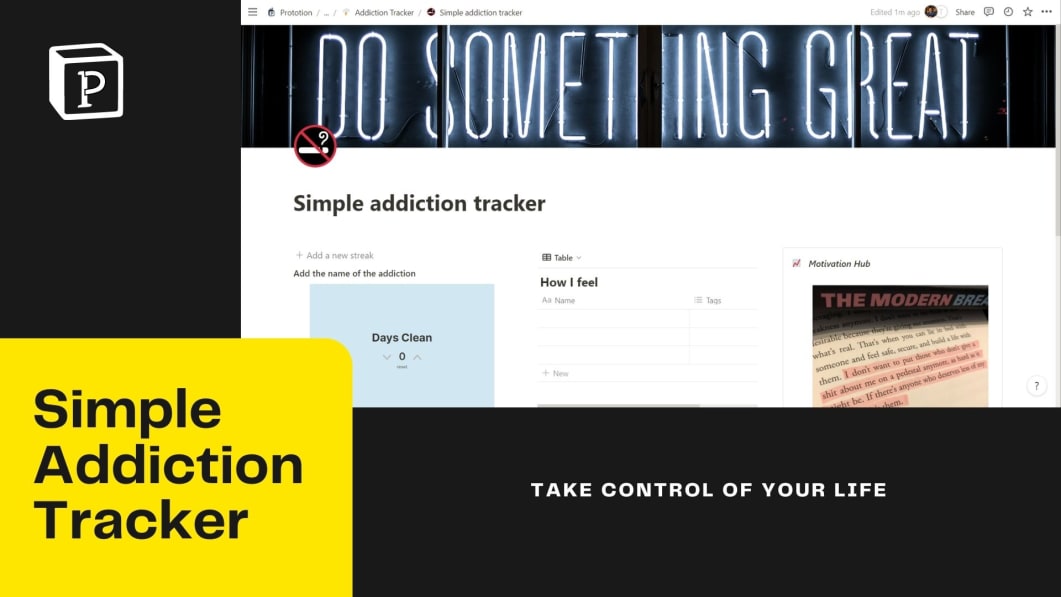 Addiction Tracker
Get rid of any kind of addictions & take a step ahead with this Notion
by Prototion Staff ❤️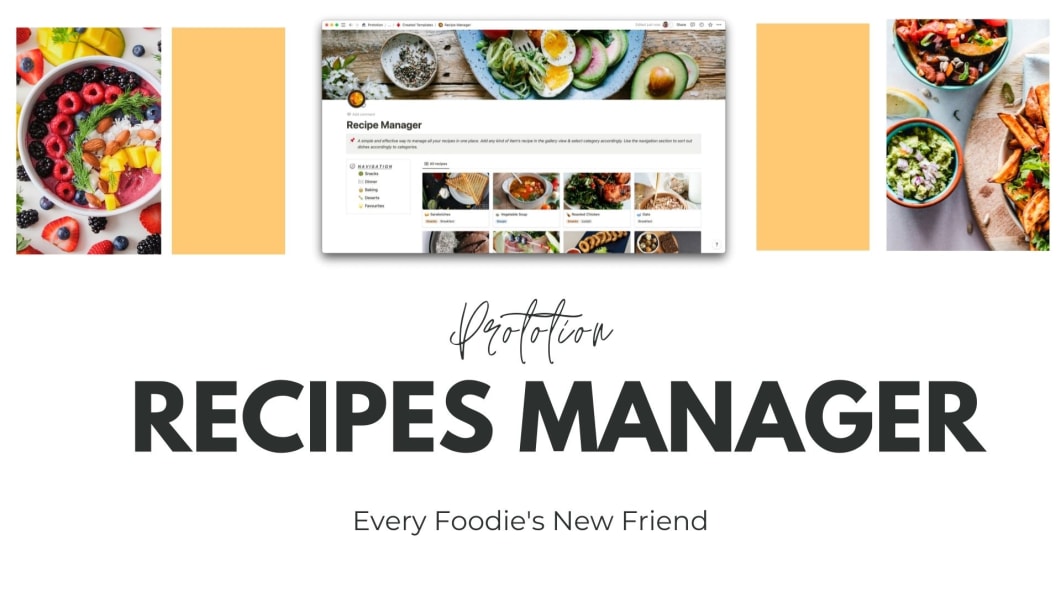 Recipe Manager
Never let different types of recipes be scattered over different platf
by Prototion Staff ❤️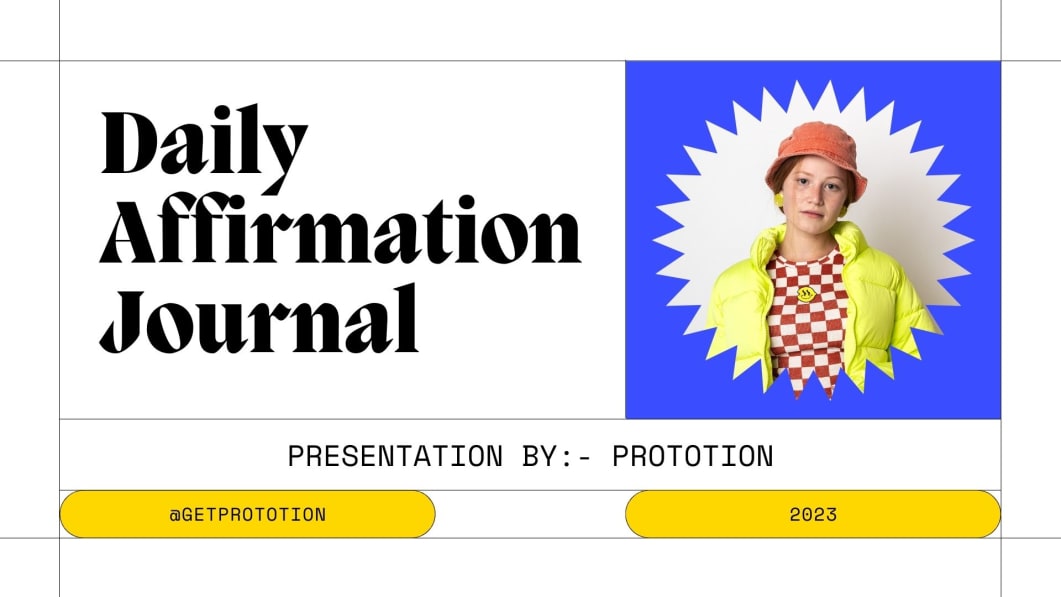 Affirmation Journal
Never let negative thoughts affect you, Reprogram your mind Using this
by Prototion Staff ❤️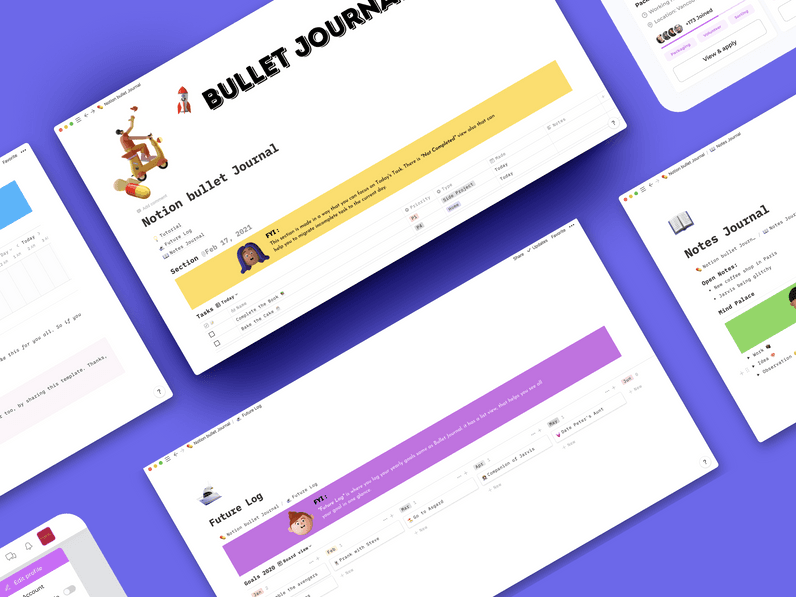 Notion Bullet Journal
A combination of bullet journal and Notion to bring you the best of bo
by Prototion Staff ❤️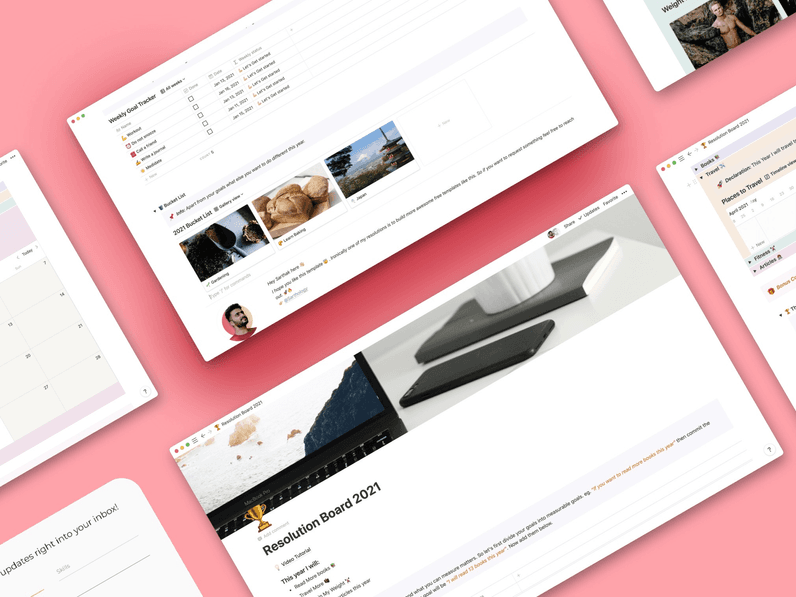 Resolution Board
Plan your New Year resolutions and achieve them with this one and only
by Prototion Staff ❤️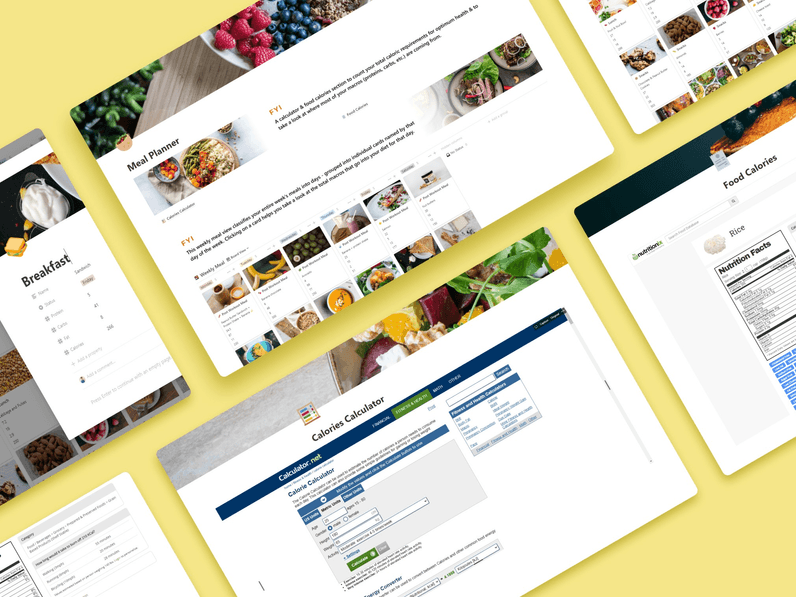 Meal Planner
Organise your weekly and daily meals with your meal planner
by Prototion Staff ❤️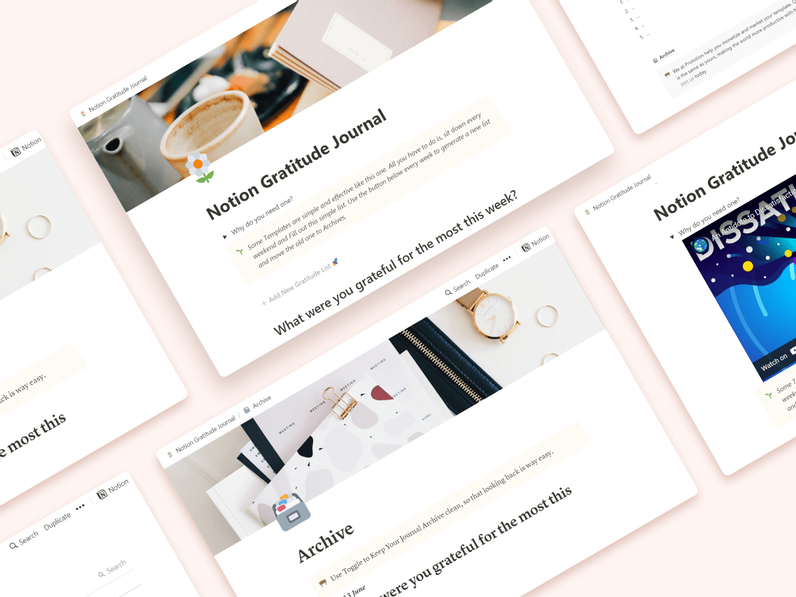 Notion Gratitude Journal
Prototion brings to you this amazing Gratitude Notion Template, that i
by Prototion Staff ❤️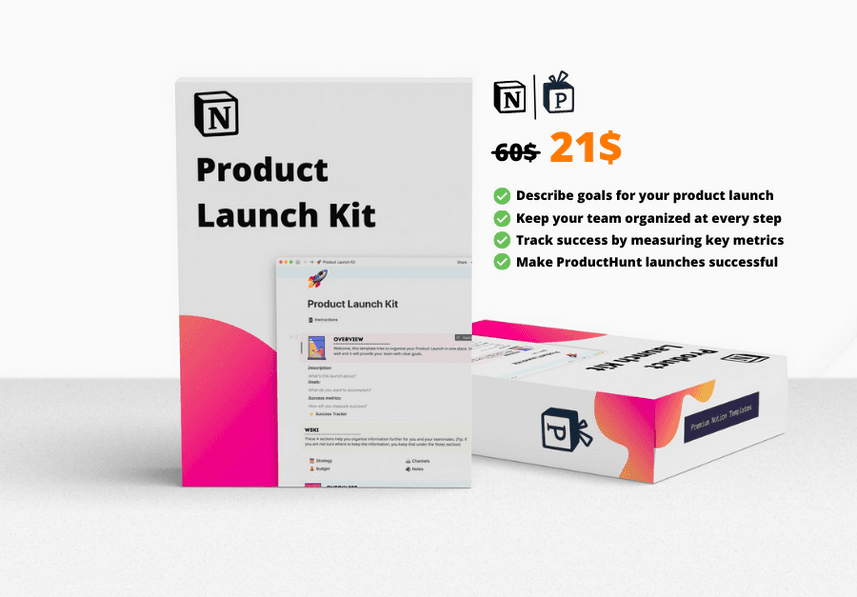 Product Launch Kit
Plan your product launch using this Notion Launch Kit to get more succ
by Prototion Staff ❤️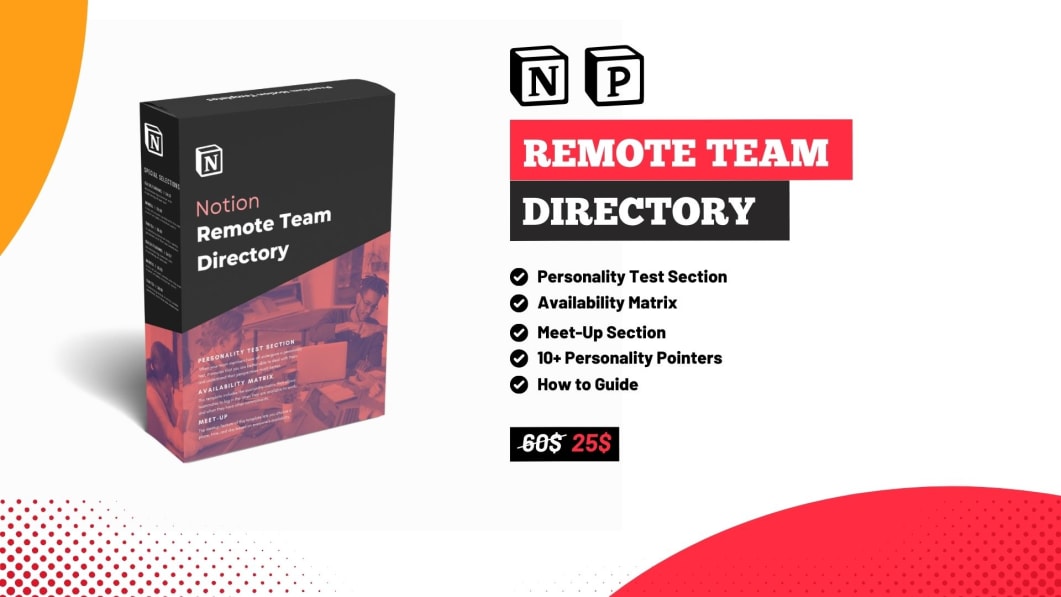 Remote Team Directory
A system to monitor & enhance the productivity of your team when worki
by Prototion Staff ❤️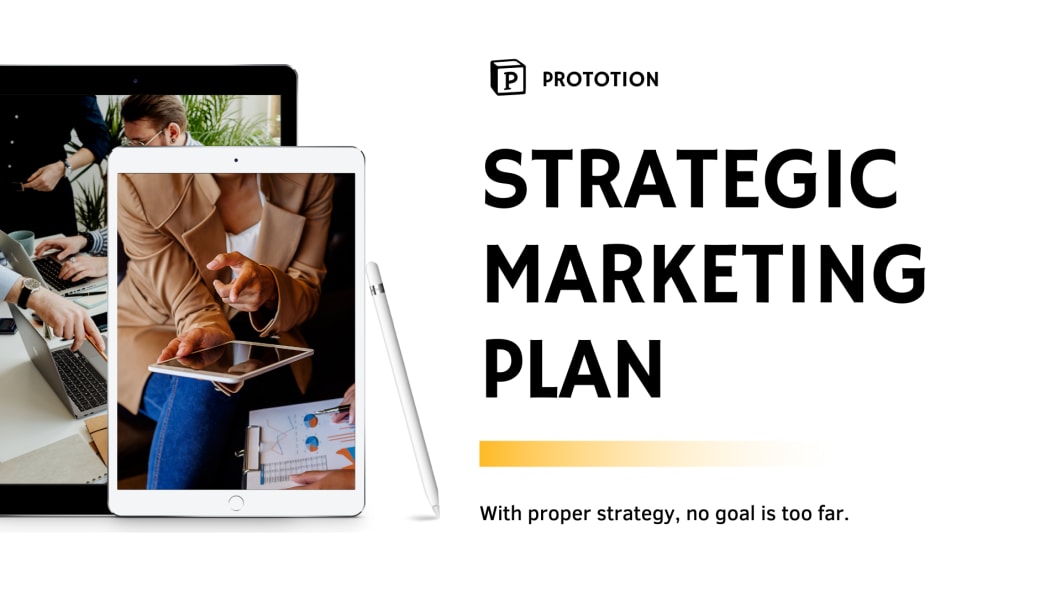 Strategic Marketing Plan
This Notion Template lays out all the basics that you need to get star
by Prototion Staff ❤️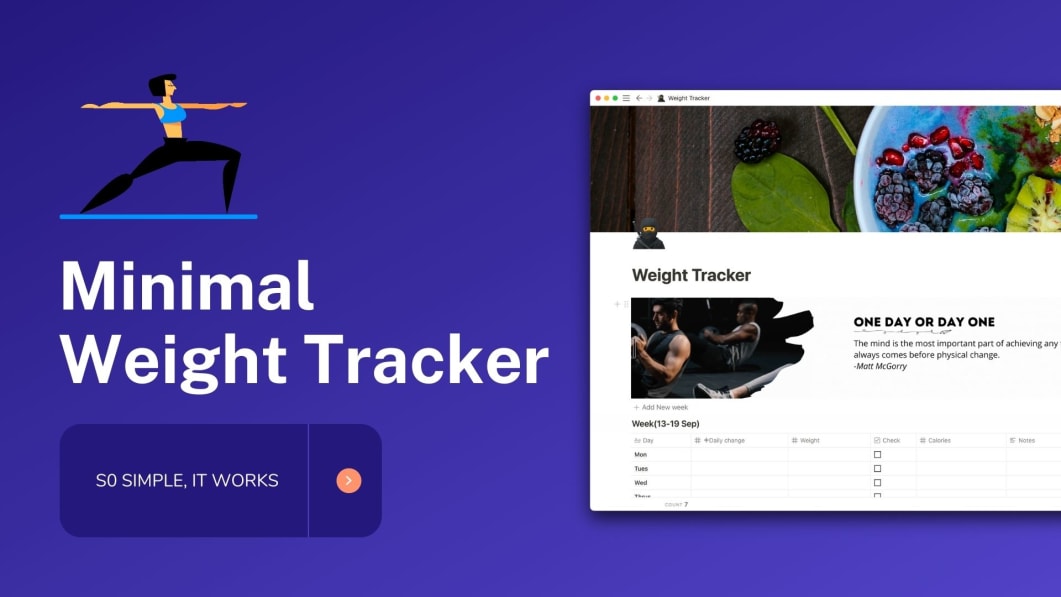 Weight Tracker
The weight tracker template will help you to record weight daily. Set
by Prototion Staff ❤️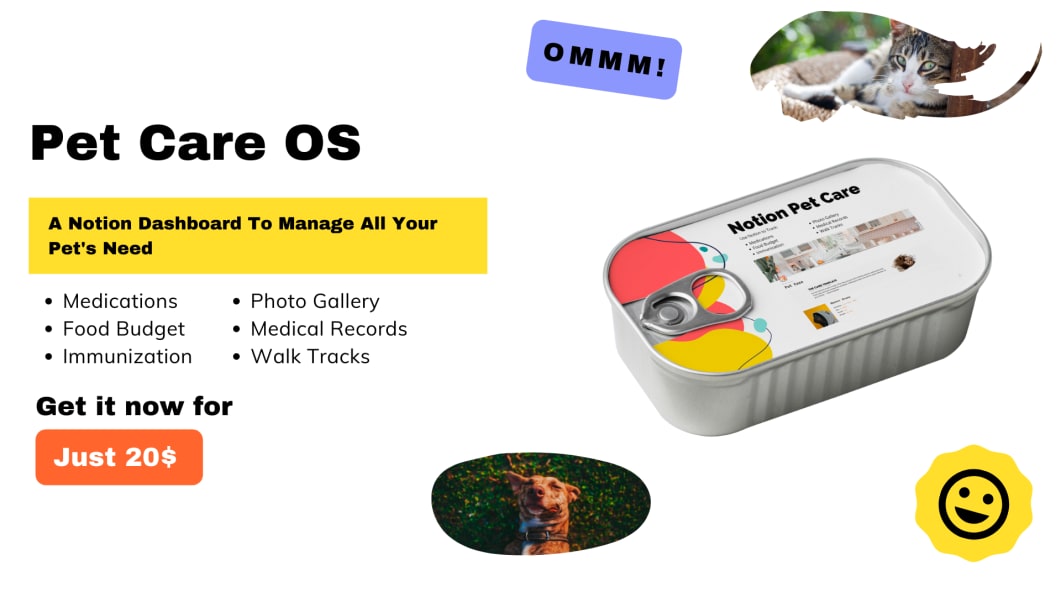 Pet Care OS
This Notion template will help you to maintain a proper schedule of yo
by Prototion Staff ❤️
Extra Savings with Bundles 🔥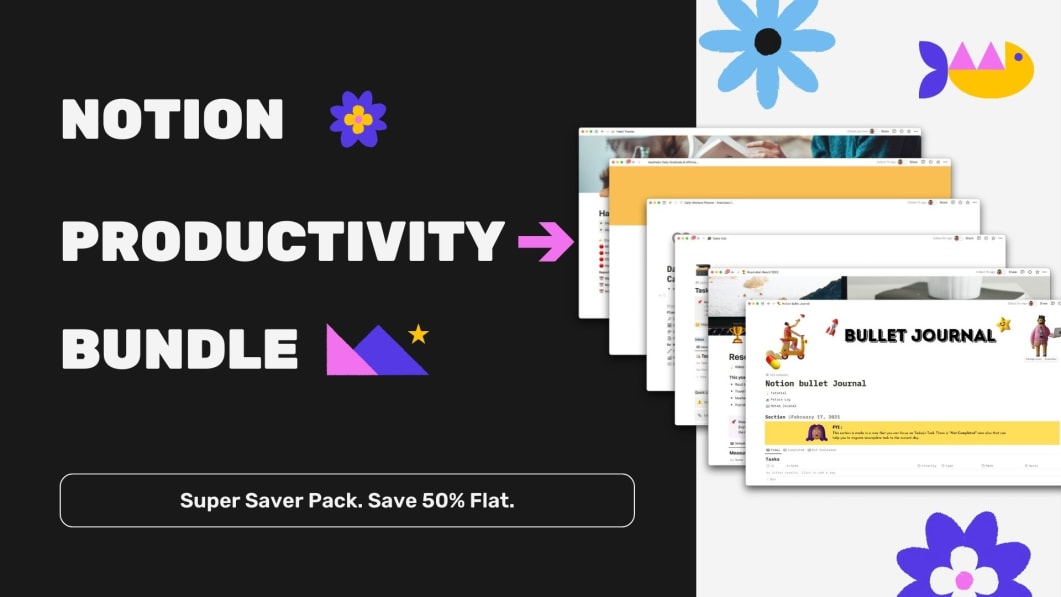 New Productivity Bundle
We have handpicked the perfect selection of Notion Templates to help y
by Prototion ❤️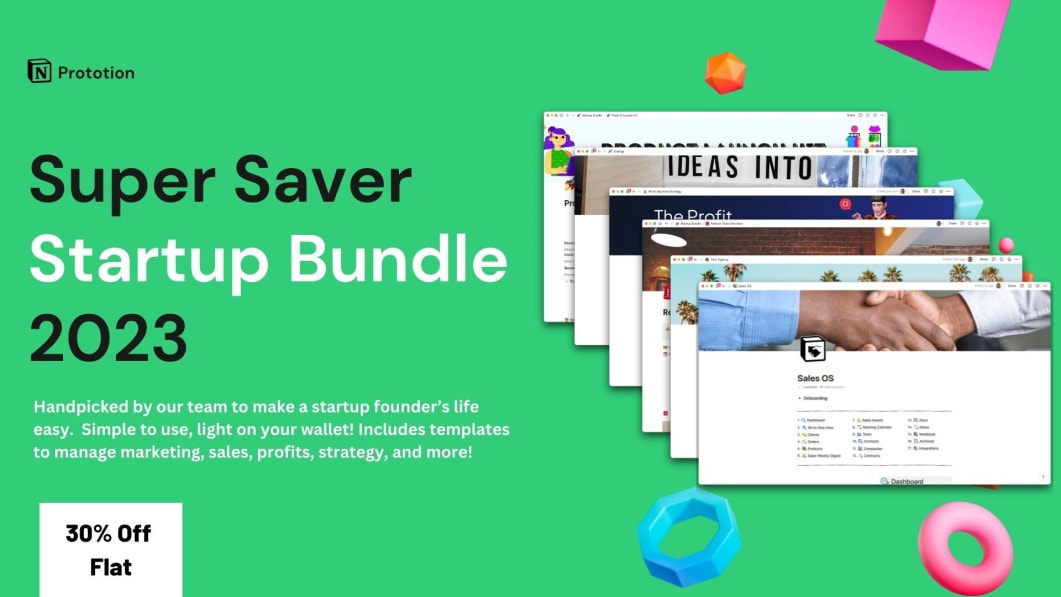 New Start-Up Bundle
We have handpicked the perfect selection of templates for people who o
by Prototion ❤️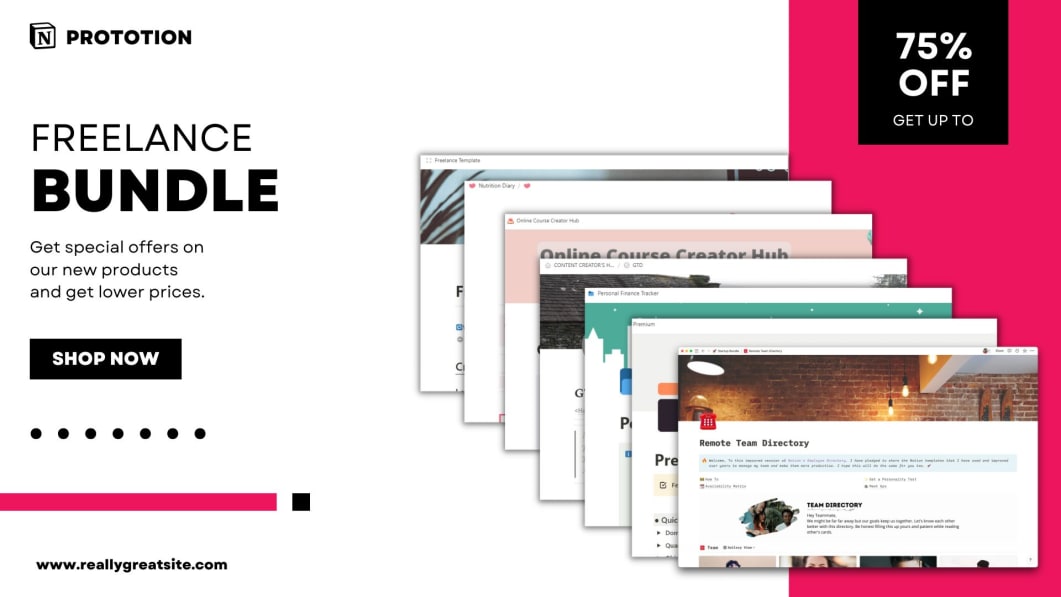 New Freelance Bundle
This bundle is for all the Freelancers who want to be more organized,
by Prototion ❤️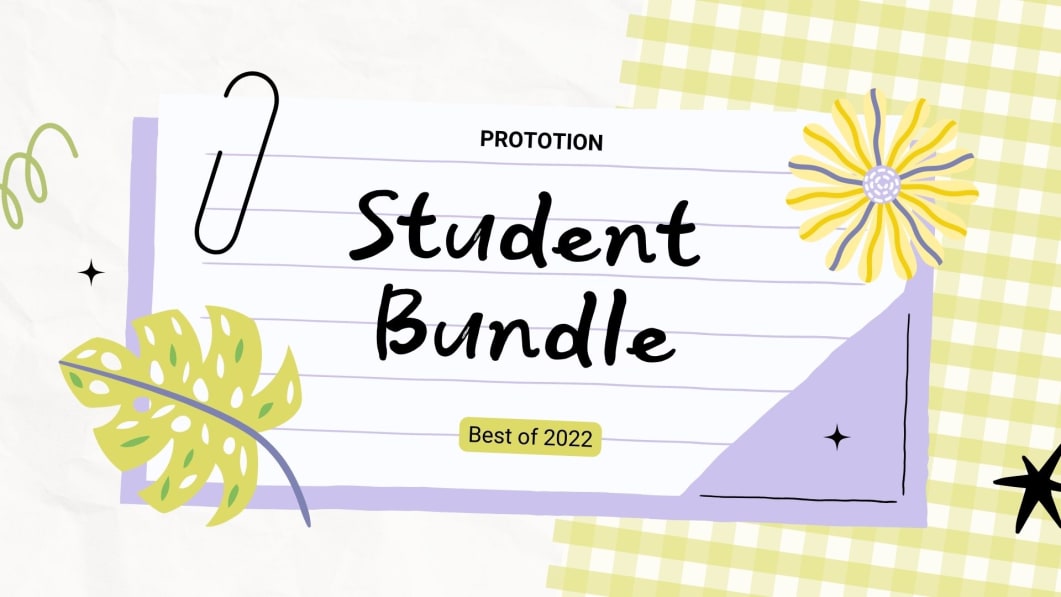 New Student Bundle
This bundle has the perfect selection of Templates for all the student
by Prototion ❤️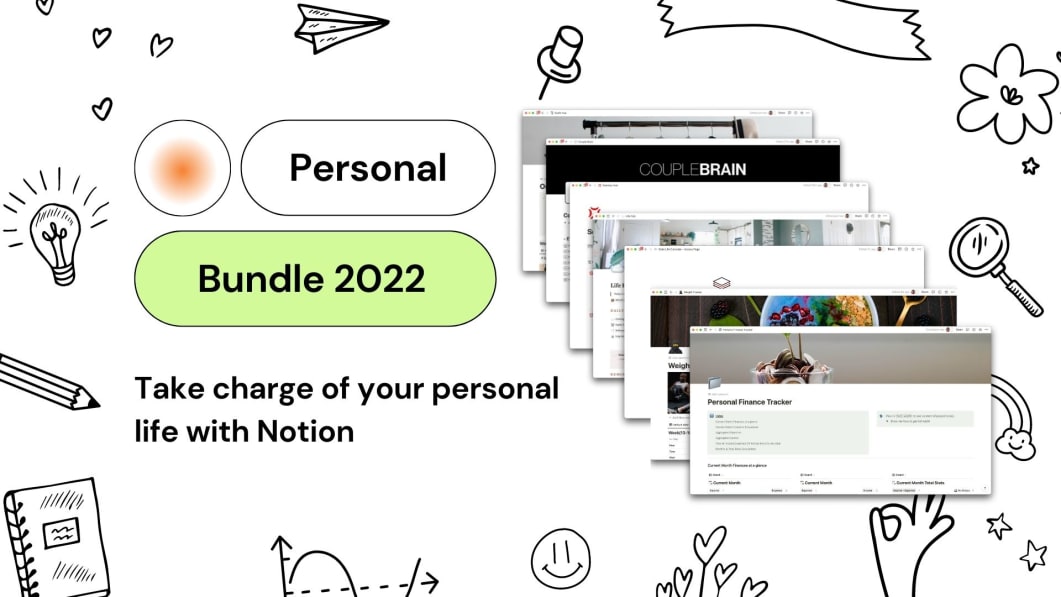 New Personal Bundle
From planning outfits for the whole week to managing finances, We have
by Prototion ❤️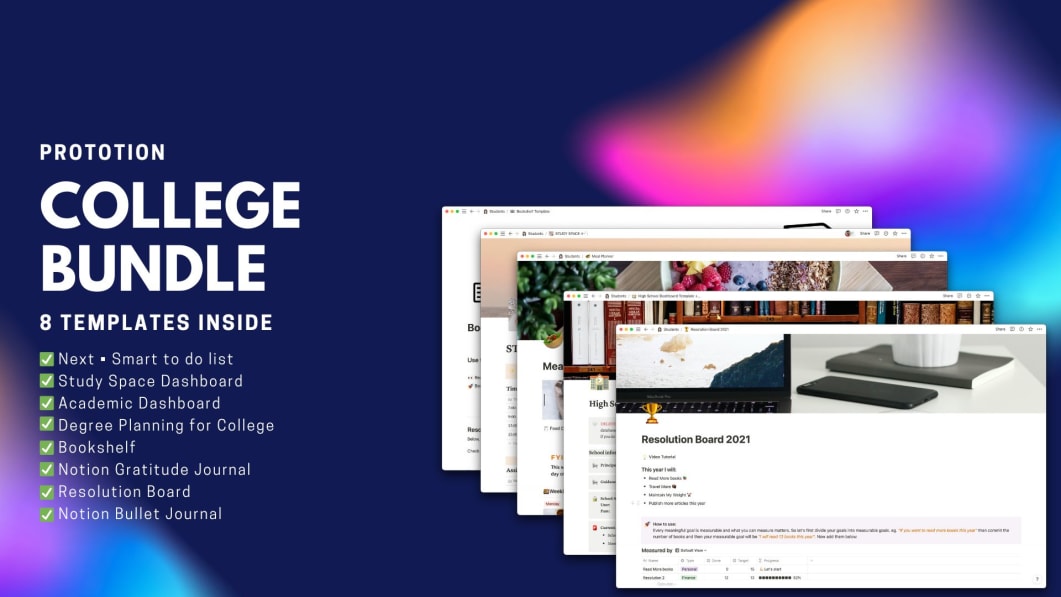 College Bundle
Optimise your college journey, with planning, book management, and lec
by Prototion ❤️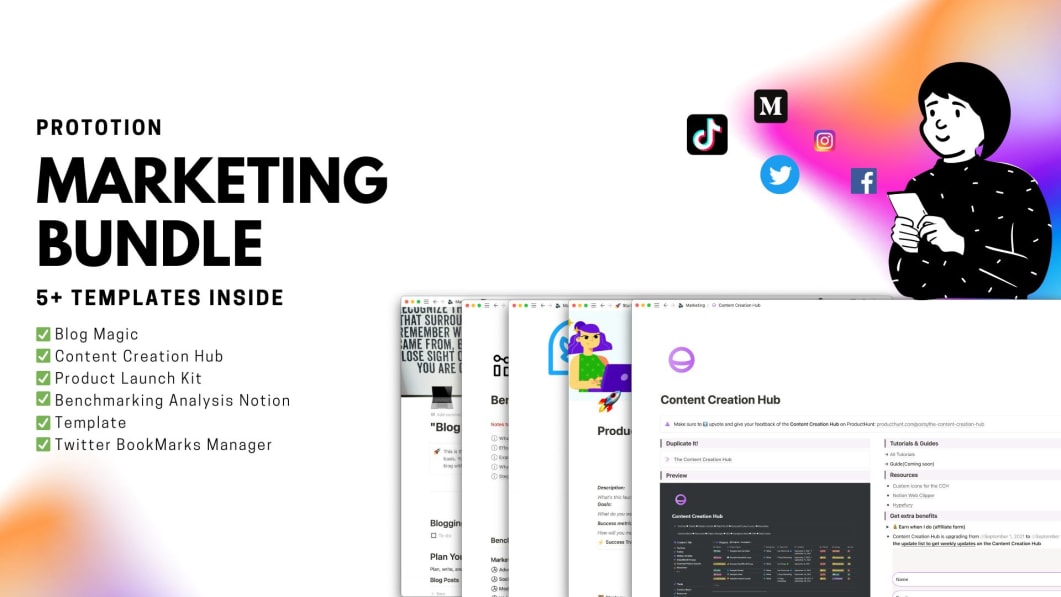 Marketing Bundle
A solid marketing campaign requires a lot of planning, team, data anal
by Prototion ❤️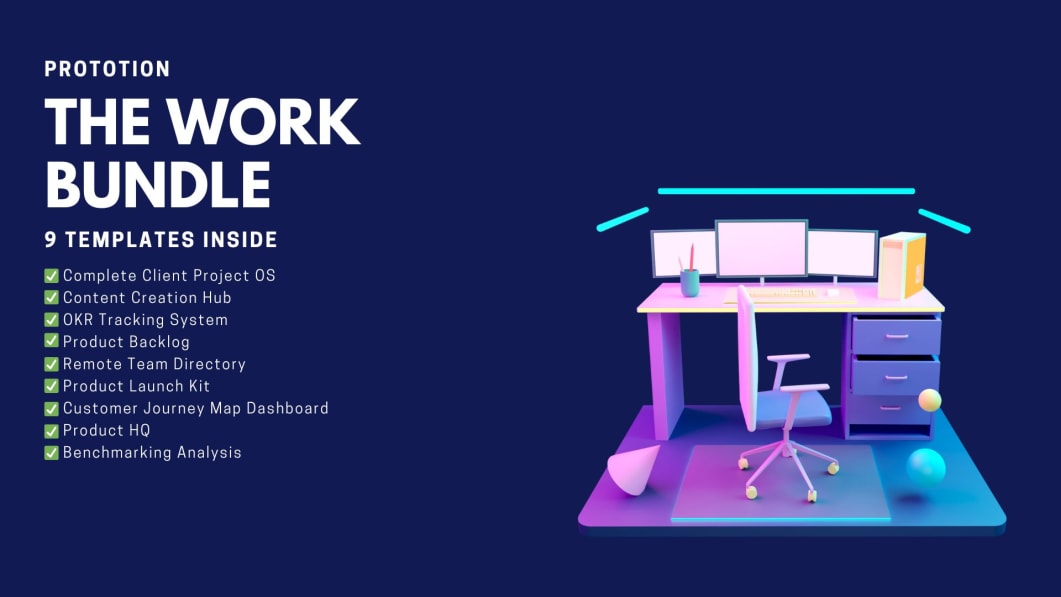 Work Bundle
This Work Bundle is an asset for all the working individuals who want
by Prototion ❤️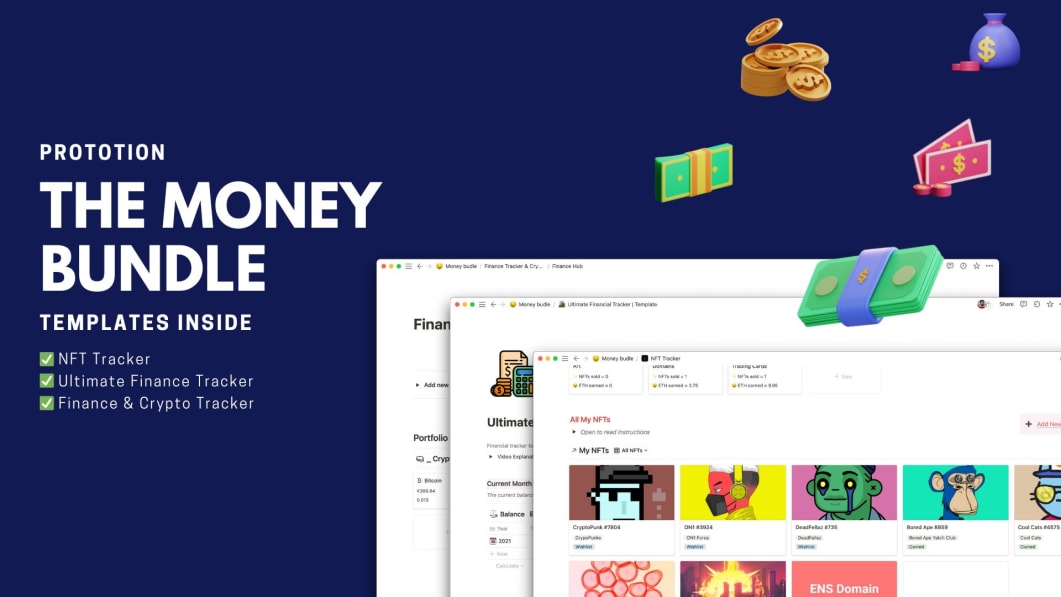 Money Bundle
This Money bundle is bound to make all your budget problems disappear.
by Prototion ❤️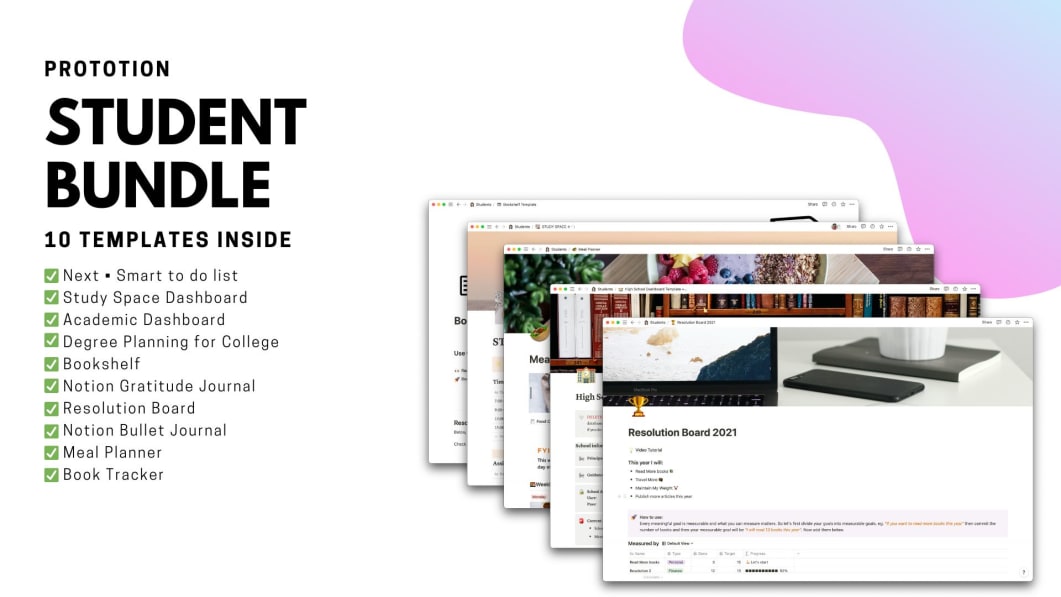 Student Bundle
Get ultra high grades while maintaining a fun social life with this No
by Prototion ❤️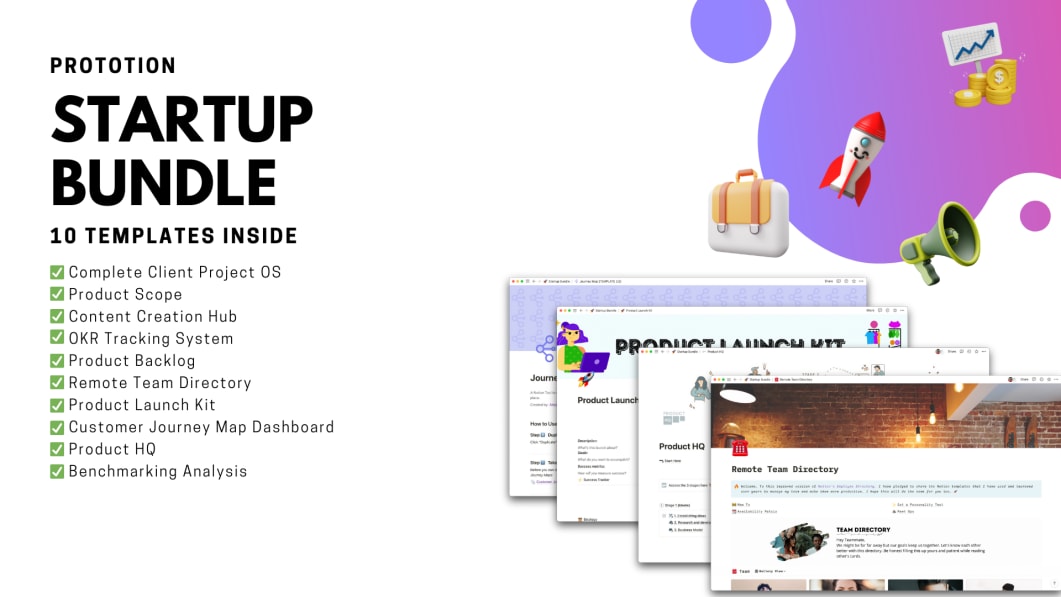 Startup Bundle
This bundle comprises all the tools necessary to make the best startup
by Prototion ❤️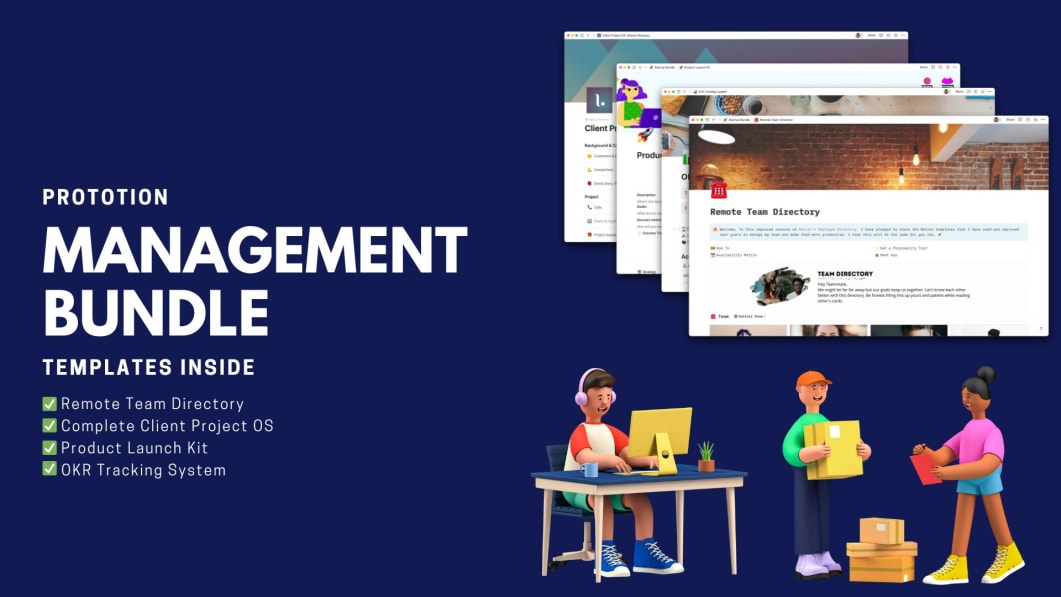 Management Bundle
Say bye to all your management woes with this all in one notion templa
by Prototion ❤️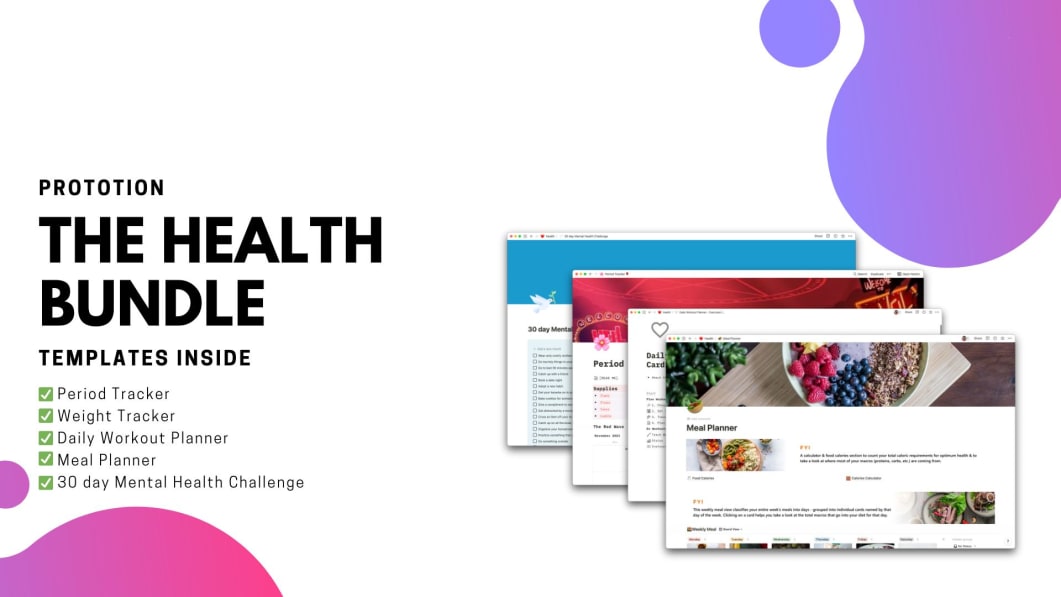 Health Bundle
The Notion Health Bundle includes your meal, excercise, mental and phy
by Prototion ❤️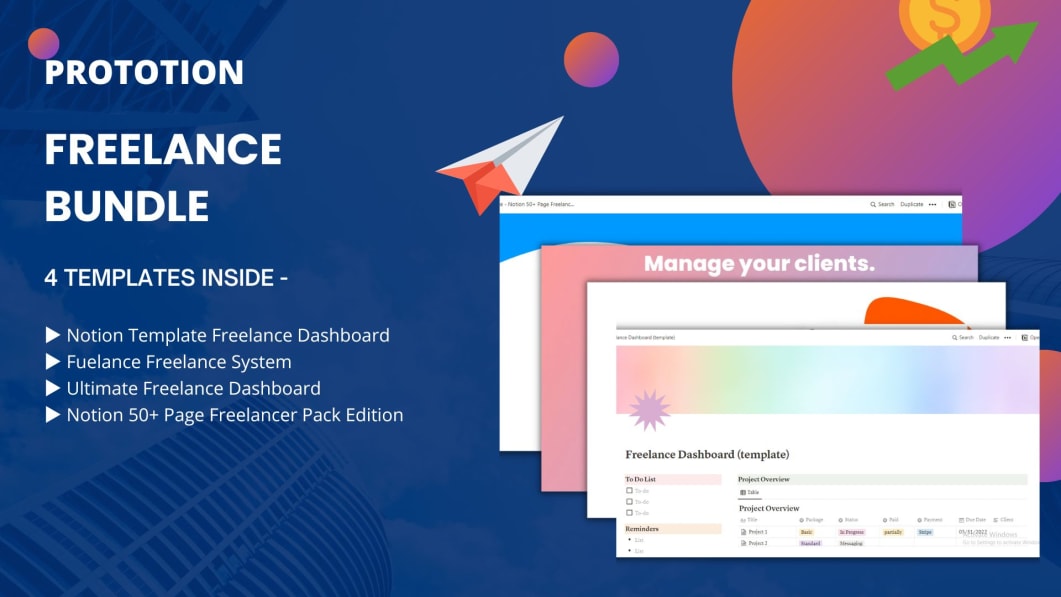 Freelancer Bundle
This bundle comprises all the tools necessary to make Freelancing easy
by Prototion ❤️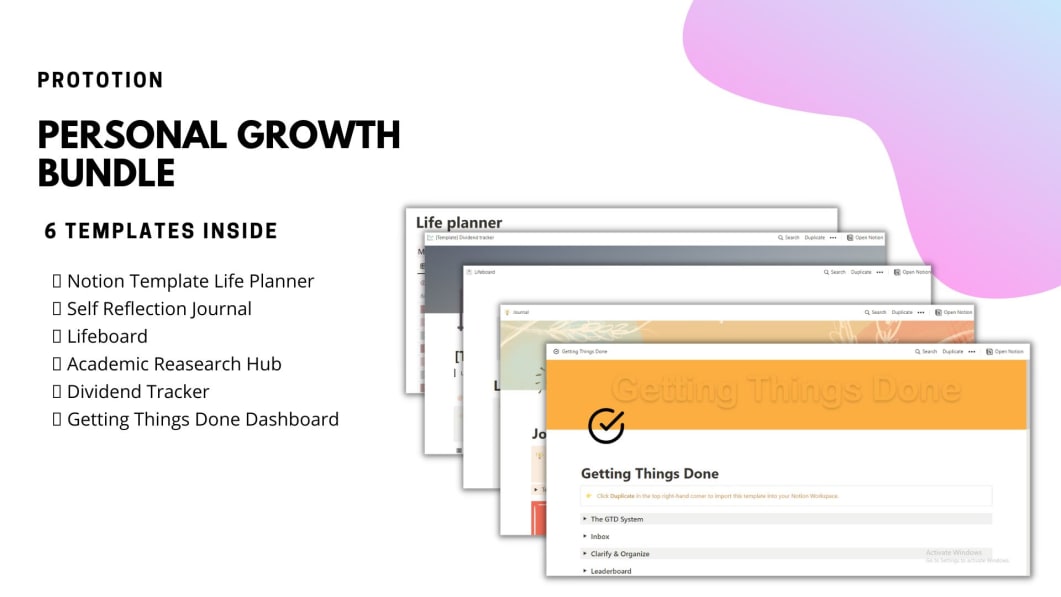 Personal Growth Bundle
This bundle contains all the tools to make you understand & push yours
by Prototion ❤️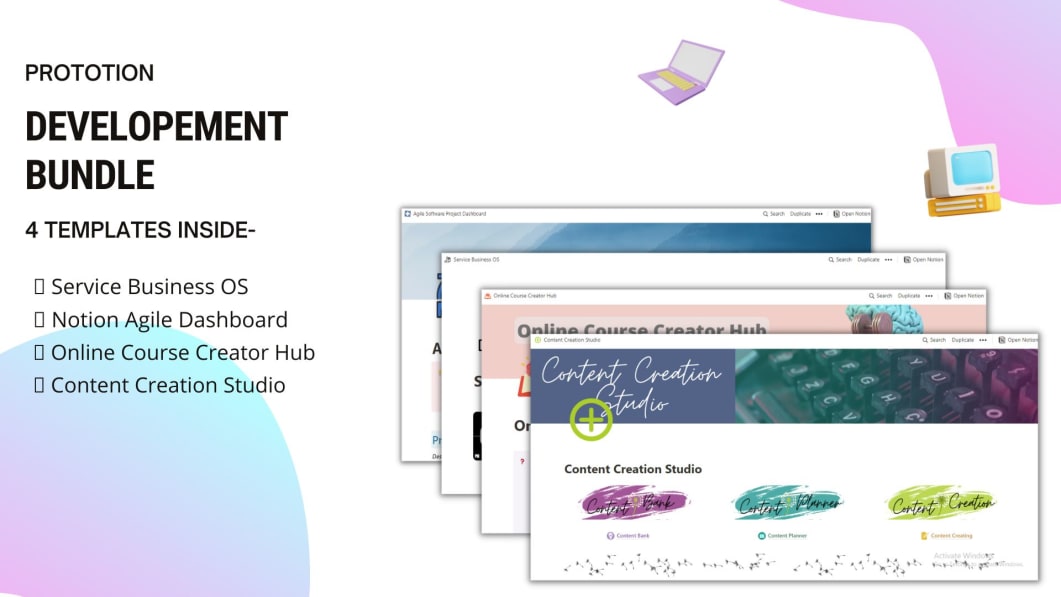 Development Bundle
This Development Bundle is an asset for all teams & individuals who wa
by Prototion ❤️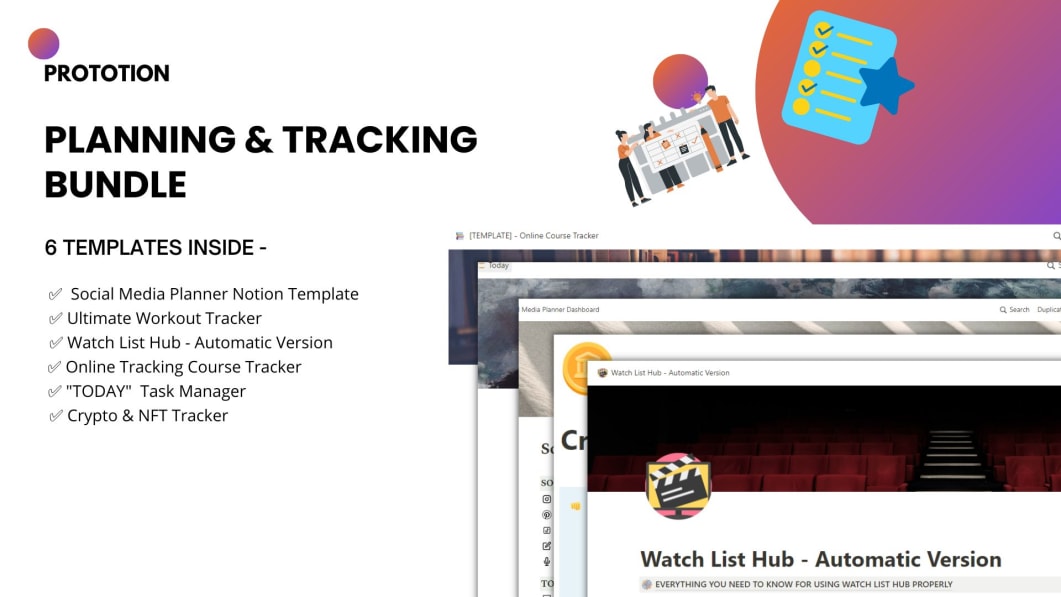 Planning & Tracking Bundle
Panning & Tracking events/things are one of the most difficult tasks b
by Prototion ❤️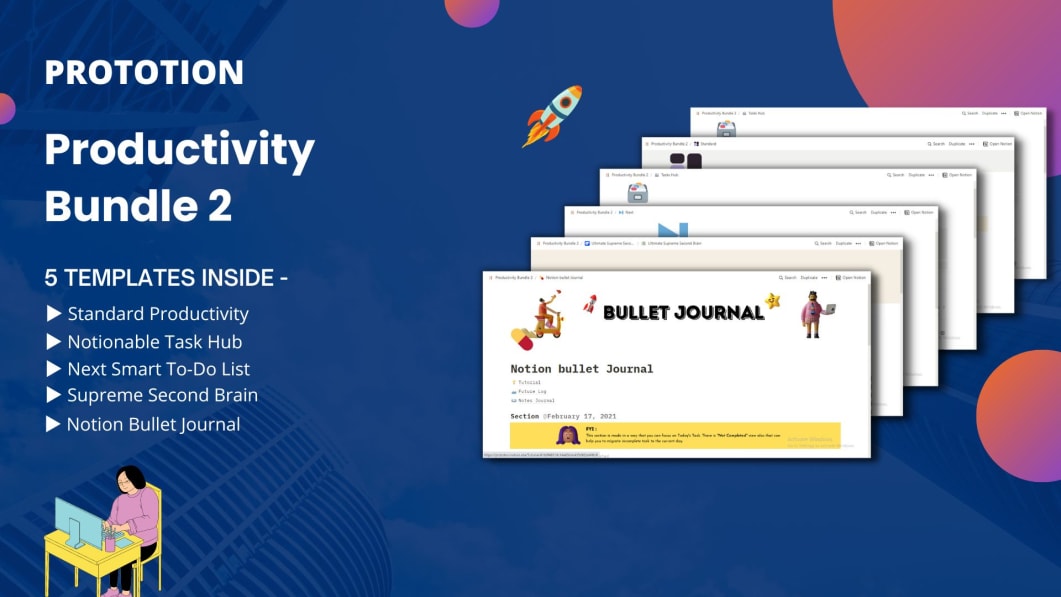 Productivity Bundle 2
This bundle has all the templates which will make you able to do thing
by Prototion ❤️
Template Description
Home Page
Every Necessity for a quick look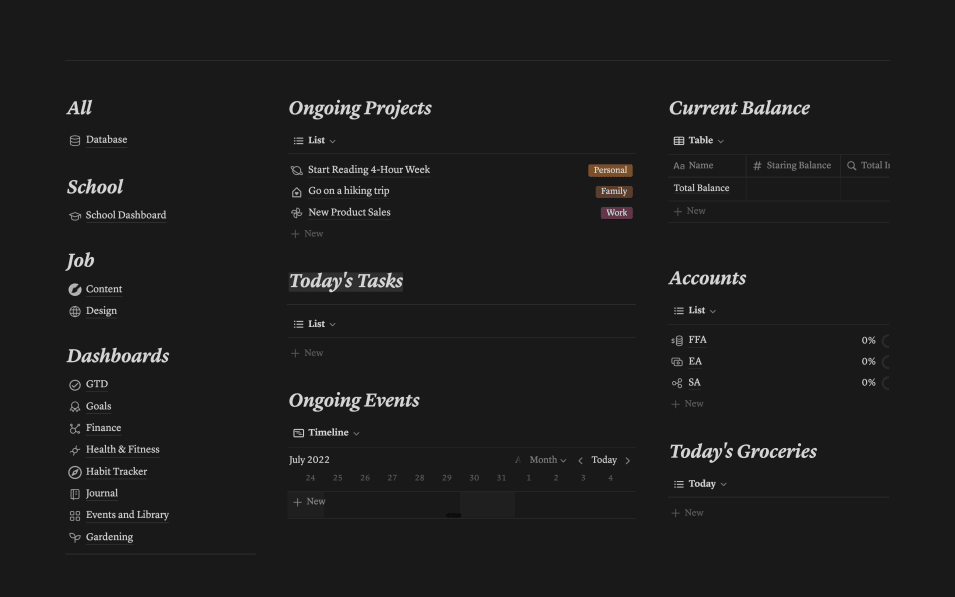 Content Creator
Plan, take notes, inspiration, and write down your valuable thoughts.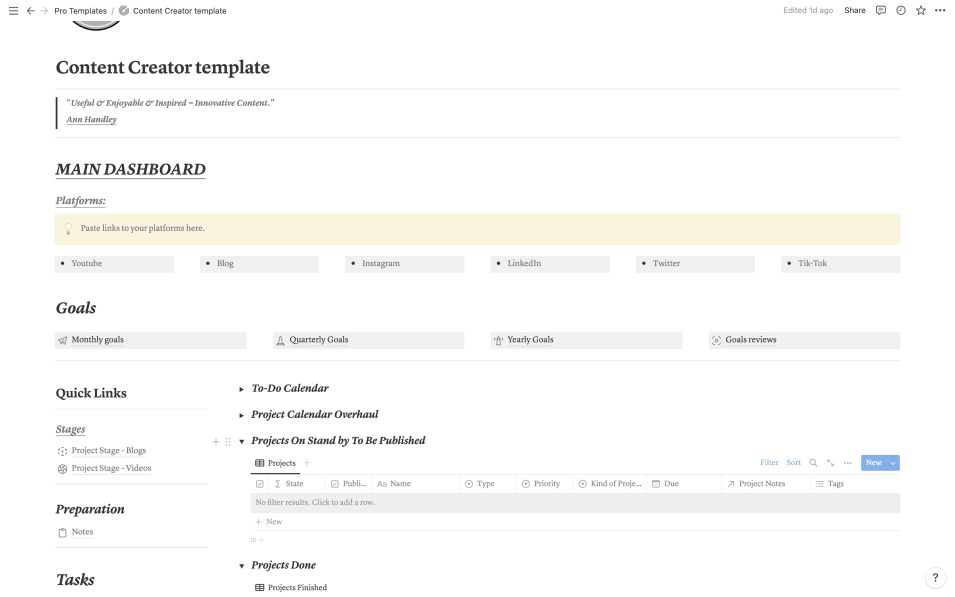 And inside the template, there is a whole guide and progress on how to make such content and the right progress from pros. It also helps you save some time as a Pre-Made Template. Fully customizable of course.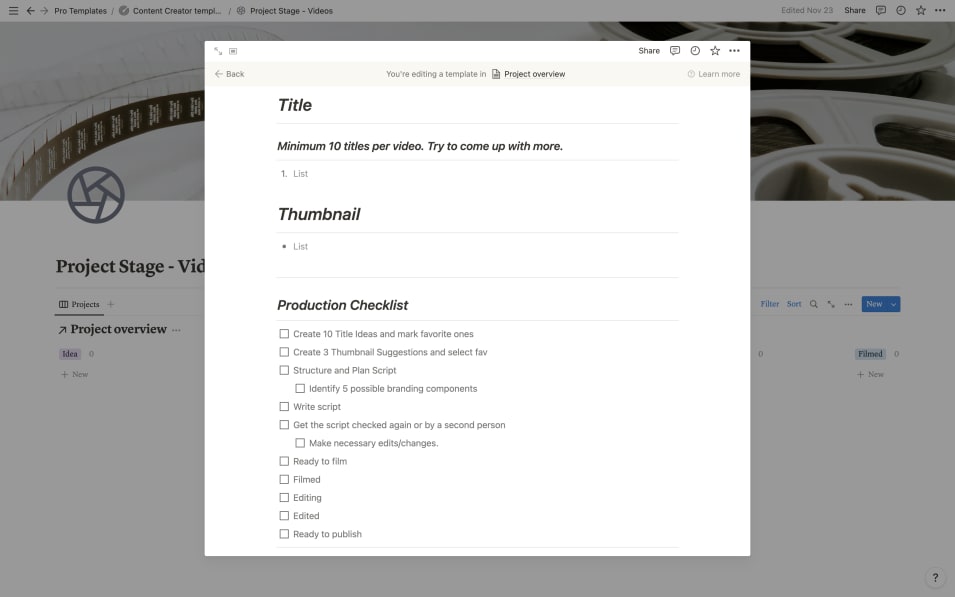 Paste your links to your accounts for easy access right from your template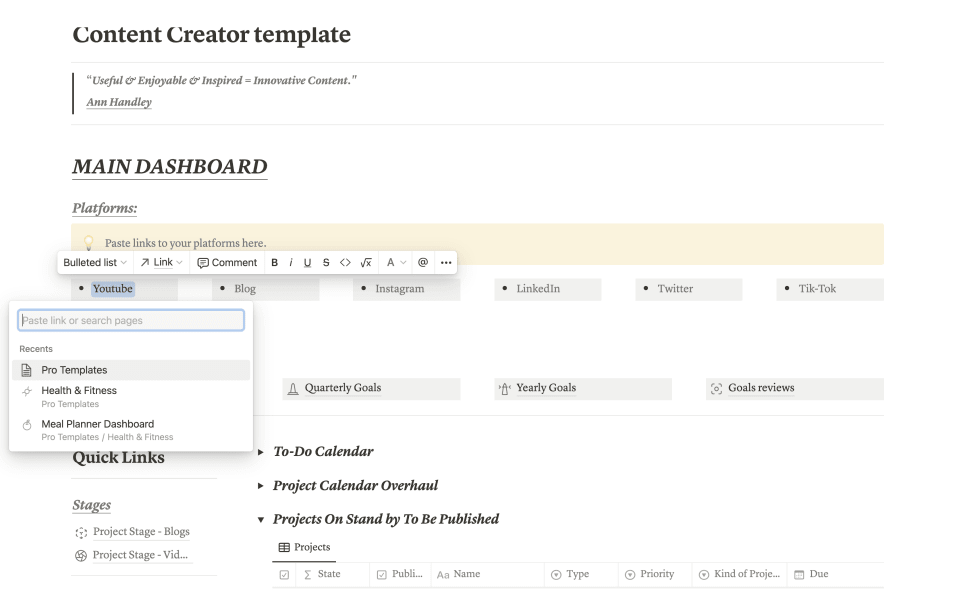 Add and capture your ideas, thoughts, and inspiration with quotes and knowledge you can pass on to others.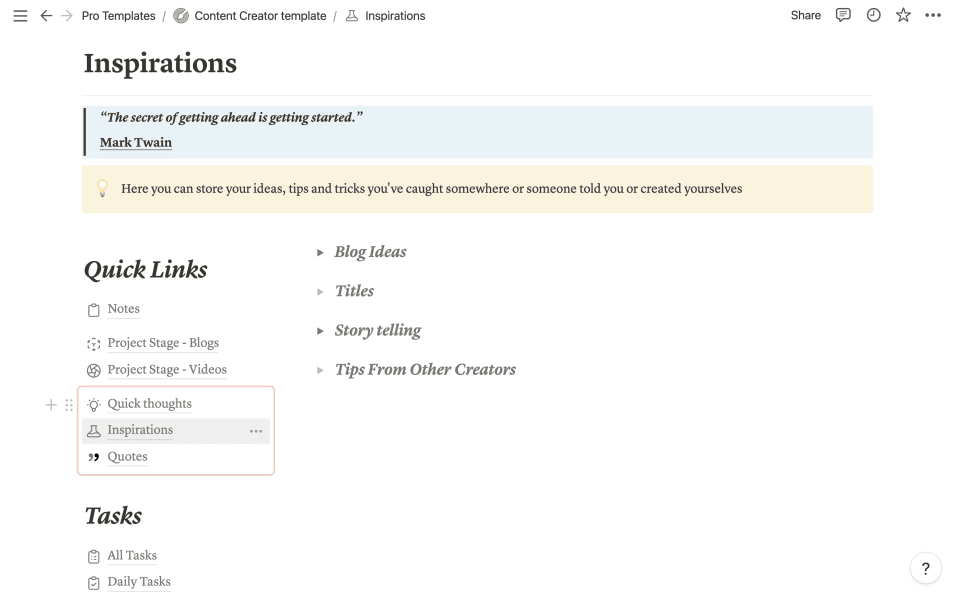 Improve your content with a simple but effectively put-together Notion Template
Designer Dashboard
Manage, plan and Create your work. In simple Drag&Drop Planner of each stage and Multiple helpful guides on how to go each step in your client's request.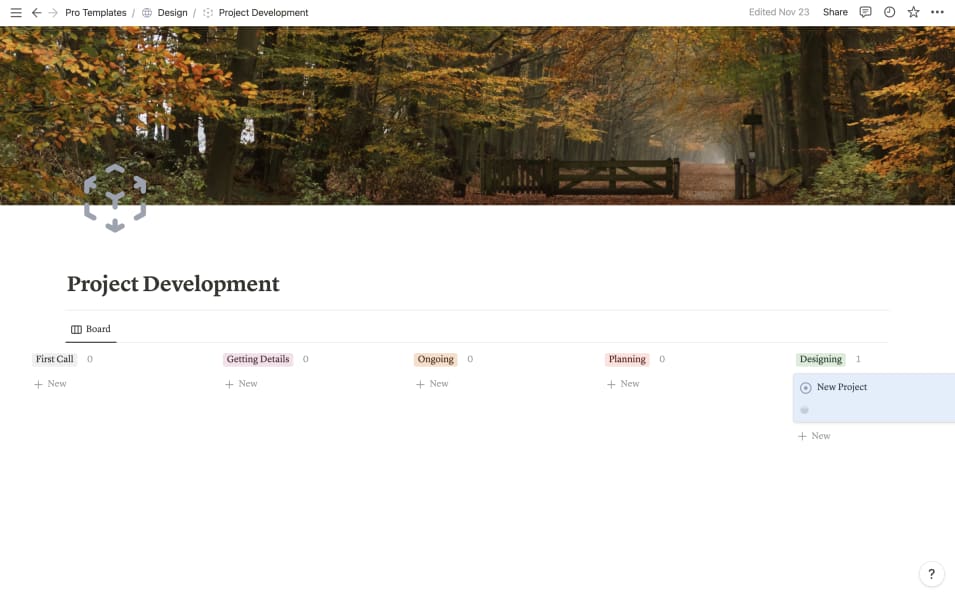 Adding your thoughts on the fly might be the one thing that will boost your work to the next level.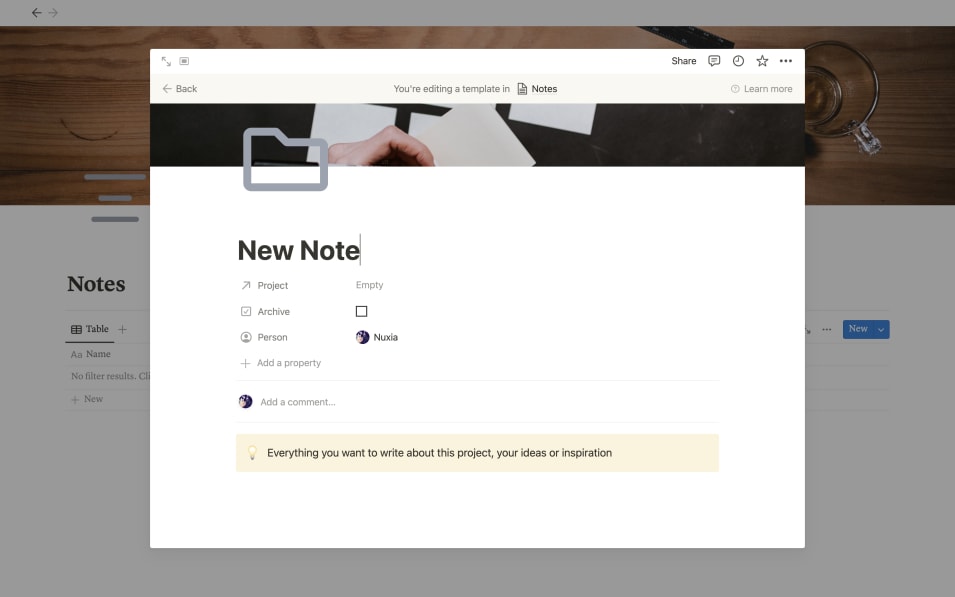 Add it to your database and have it stored, because we all know thoughts come and go pretty fast, so better capture it once it comes, even on your phone.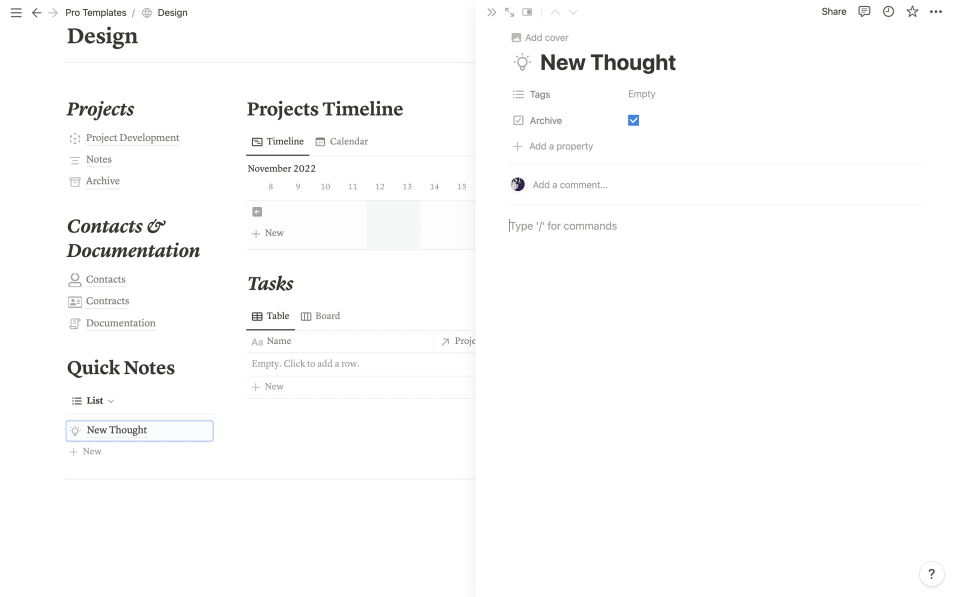 Have your handy network of people in your pocket
Added Contacts database helps you in just that, and also once you need some of your professionals, simply add it to your project, It's all synced.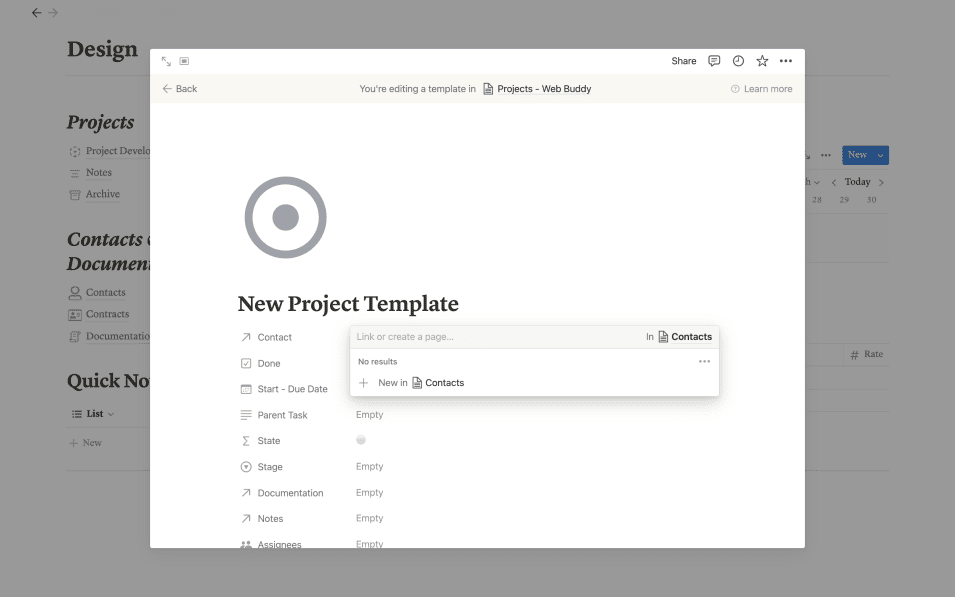 And once you've set it all, be off to your work progress. Easy, effective, and time-saving.
School Dashboard
Every Basic Students Needs like taking notes and easy transfer to creating Active Recall Notes or school projects and tasks for them, and Dedicated archive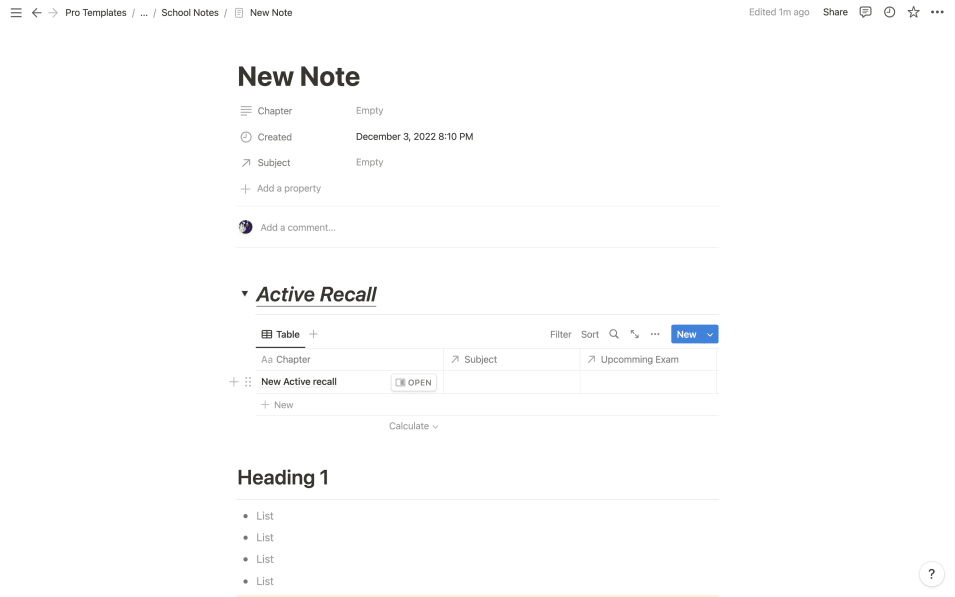 In every database is a pre-made template for your entry, like the one you see above.
Thanks to that, it will save you buch of time and also creates a better environment to create your Active Recall notes.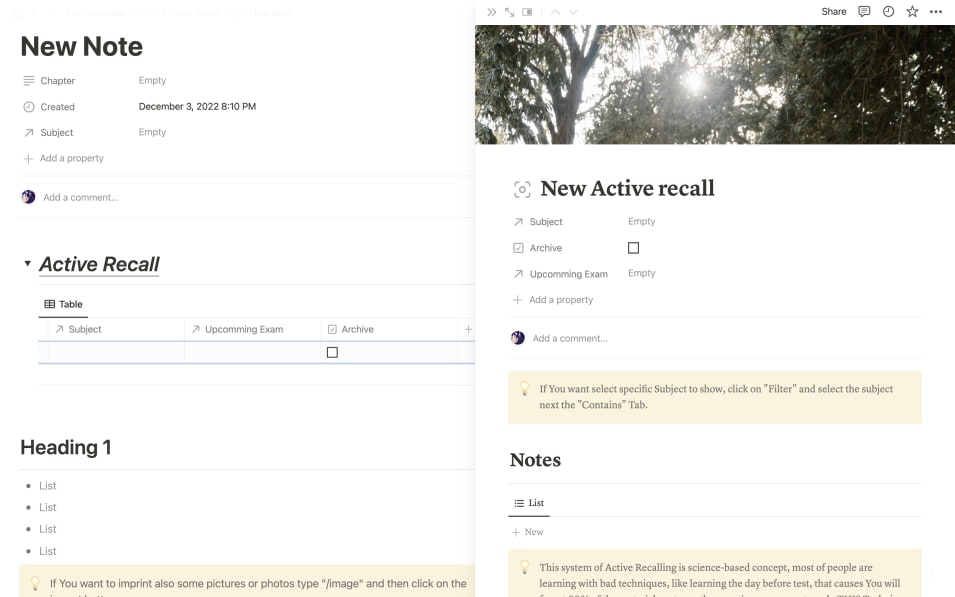 Where is needed there are some helpful leads.
Have better results thanks to the ANKI (Active Recall) method of your journey.
The template is very easy to use and will save you buch of nerves during your studies.
GTD - Getting Things Done
Viral system for a productive life. Get your things done in a fashion. An effective system with Recurring Tasks as well, set your tasks every Monday or any specific day. Also weekly a monthly feature is in the template so don't hesitate to use them.
Set your Work, Personal, or Family projects to action. Simple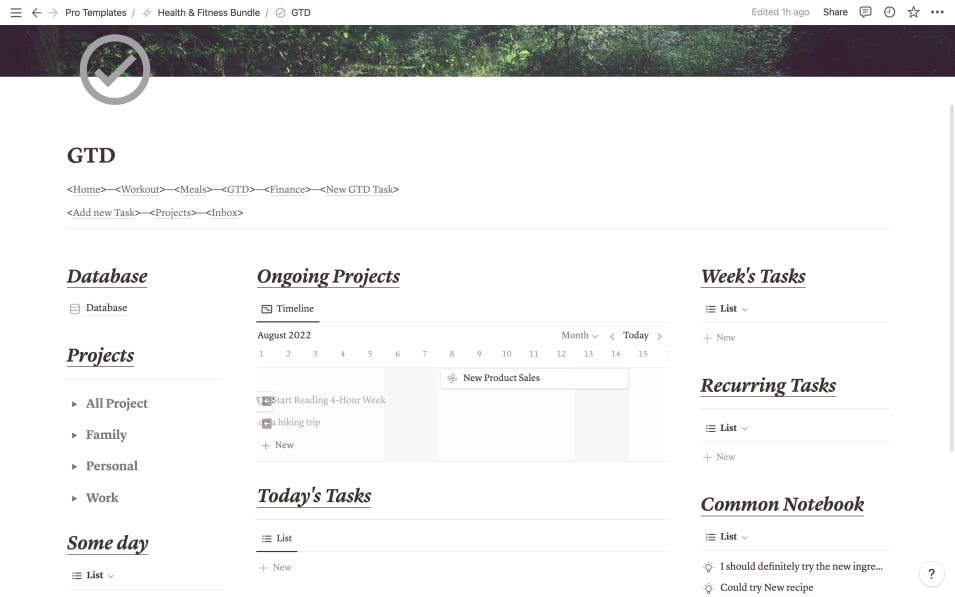 Finance Tracker&Managament
Advanced Automatic Finance Tracking system will help you simply manage your finances. Everything is set and waiting for your input.
You can track your Cash-Flow, Set an Item You want to save for or Track your current balance, and even Set Savings accounts.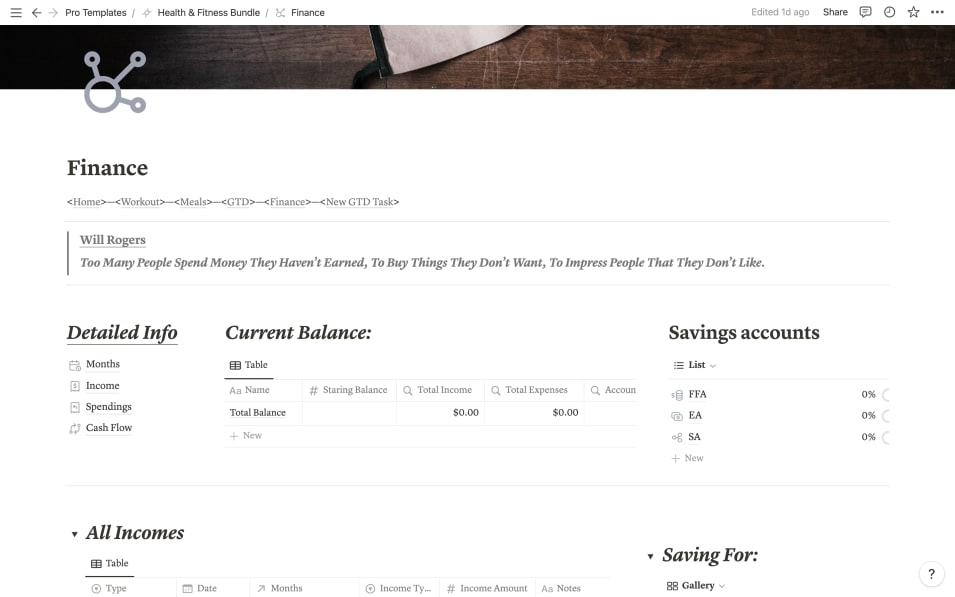 Fitness
Plan, prepare and set your workout plans and sessions, with an extensive library of exercises and designated body parts to choose from, fully customizable. Set your goals for each Workout plan and get ready for action.
Added Feature of Recurring Sessions even on Specific days (Monday, Wednesday,...) that's totally up to you.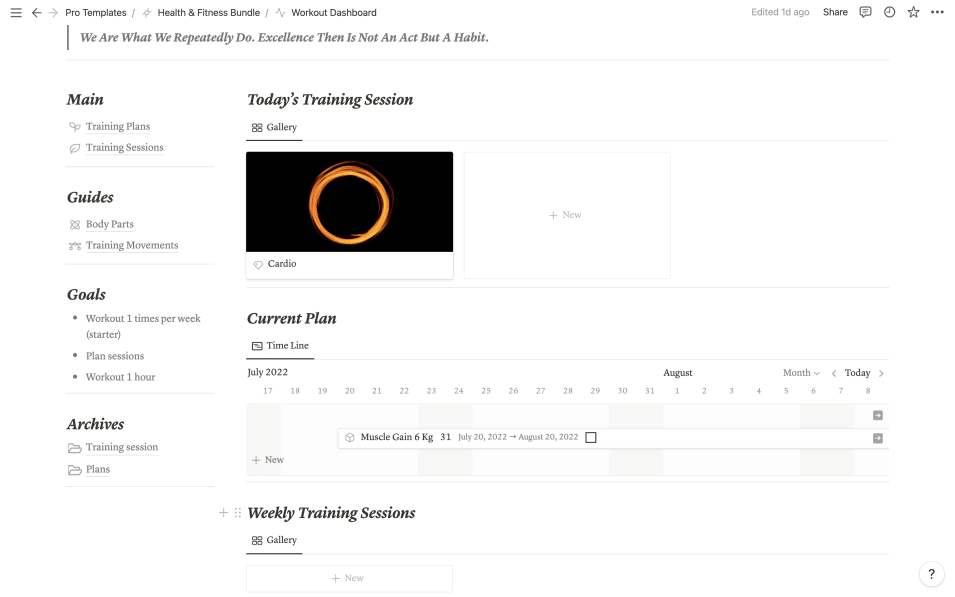 Meal Planner
Add your meals, and their properties, and get ready for action, every written property (fats, carbs, or protein) will be counted automatically in the Daily or Weekly counter. Set your goals and make them happen.
And Groceries database is included as well.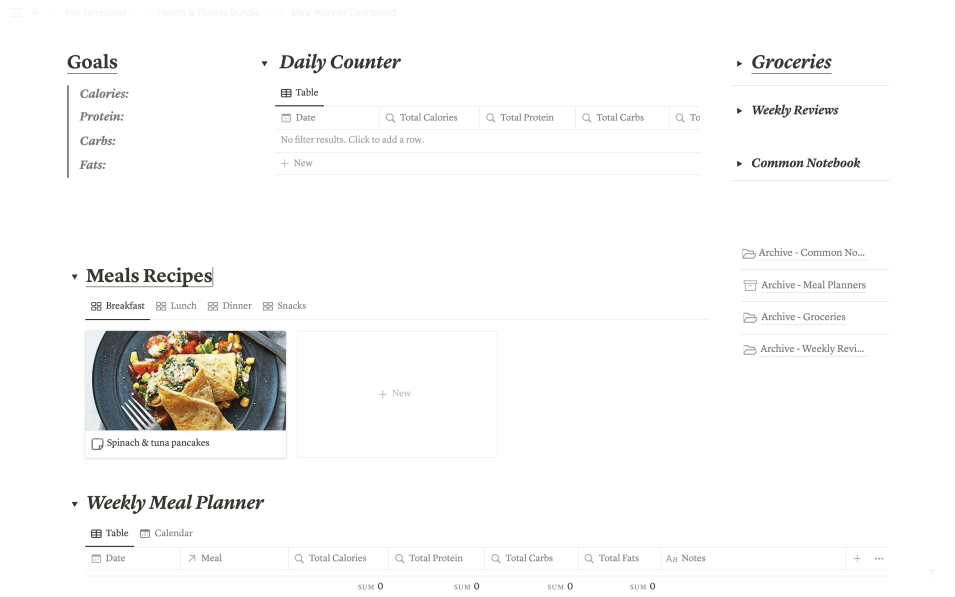 Personal Journal
Pre-made templates for quicker use, also customizable: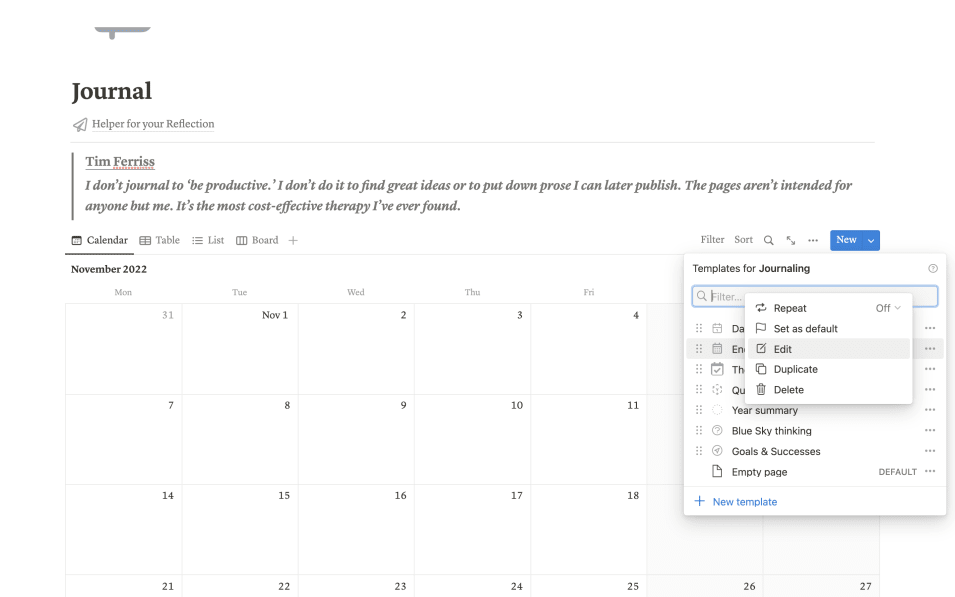 - Inside the template is a simple to use Journal template with multiple views to use and Helper for your reflection:
Goals Tracker
Set your goals, habits, or achievements for a specific time period within the year. the more specific you are the better chance of success you'll have
inside the template
Multiple databases and views inside them to a better overview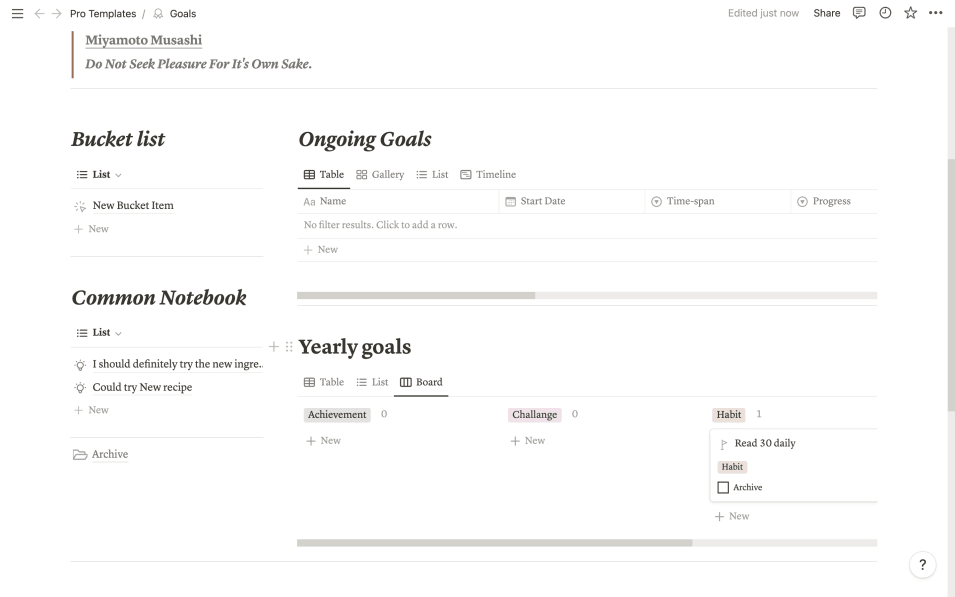 With Common Notebook and Bucket list for your Life-Time wishes
And archive to view your completed goals and achievements
Habit Tracker
Simple Daily based database entries
Edit it for your liking which habits of yours you want to check and be off with just a few clicks every day.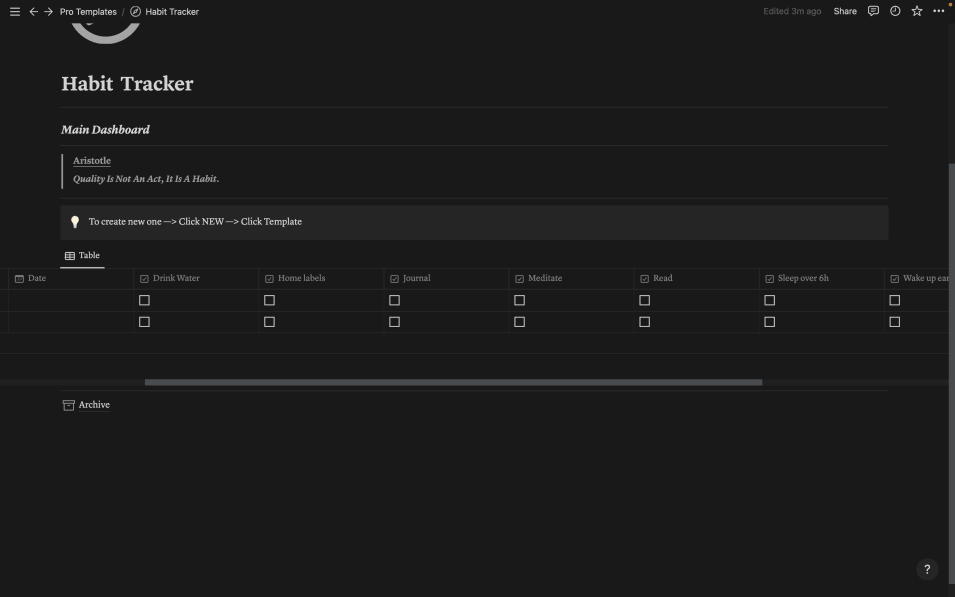 If you have any questions, be free to ask me on my socials under this name.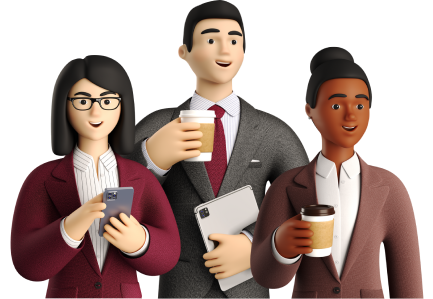 Be a Maker and start earning now
Have a knack for building useful or aesthetic Notion templates? Prototion is the perfect platform for generating revenue by selling templates. Learn more
Be a maker