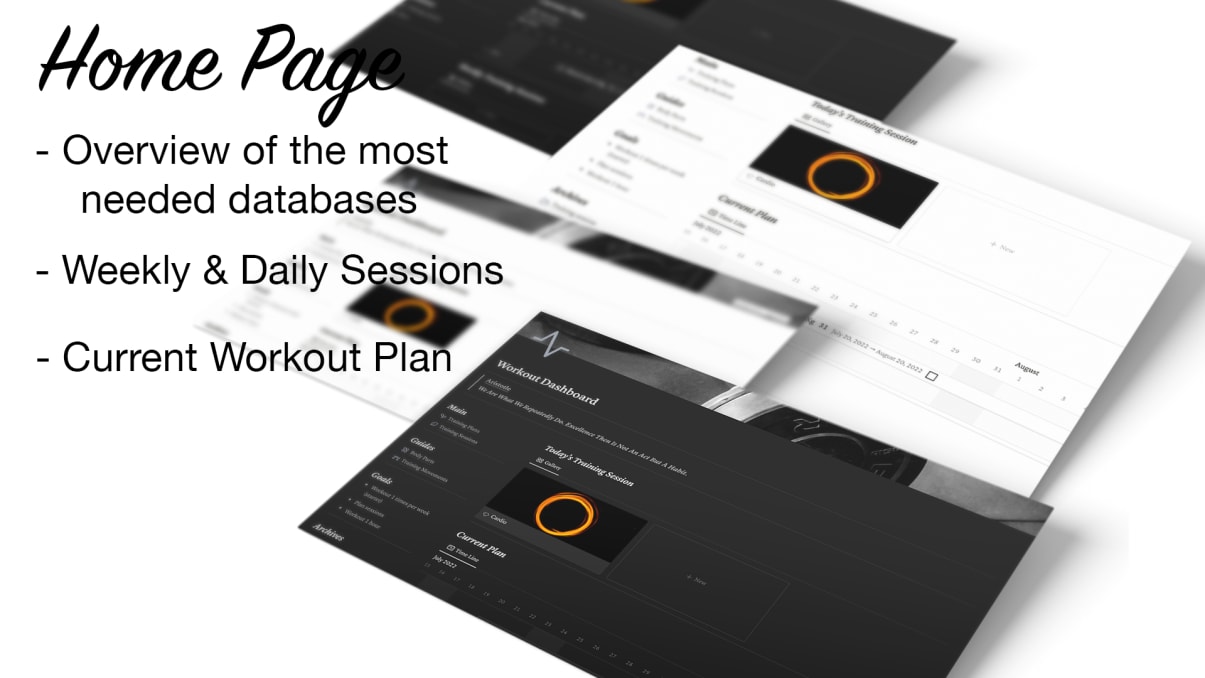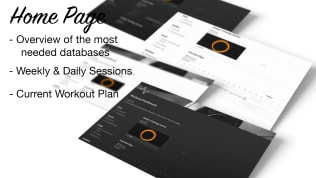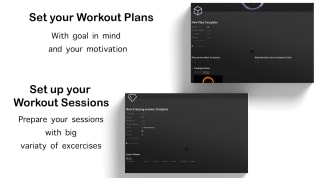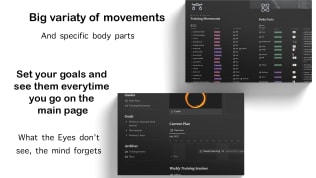 Workout Assistent
By
Set your Workout goals and let the Powerful Recurring system helps you plan your workout Plan & Workout Sessions.
Rating:
Know more details about this template's features? Click here
🎁 Save more with Template Bundles
Template Description
Workout Assistant Template
Set your fitness goals in the main menu and see them whenever you go visit your template
Today's workout session and current Workout plan will ensure you see your session in a glimpse of a second
And Weekly sessions will show you an overview of the Workout sessions that awaits you.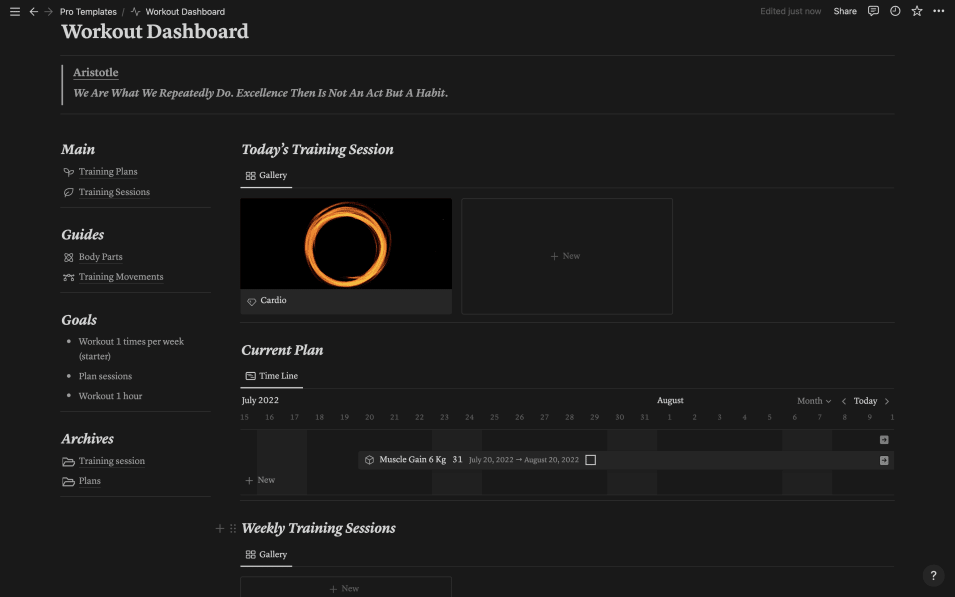 Guides
Library of Workout exercises and body parts Will give you wide options to set your workout sessions from
And if you don't need them, select only those you need.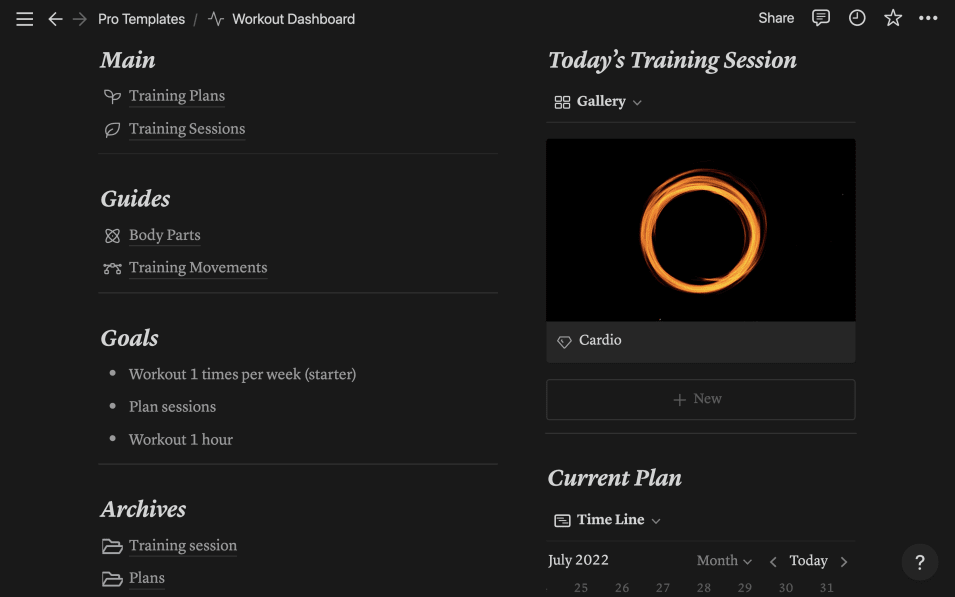 The template is used intuitively, and even the recurring system is pretty straightforward.