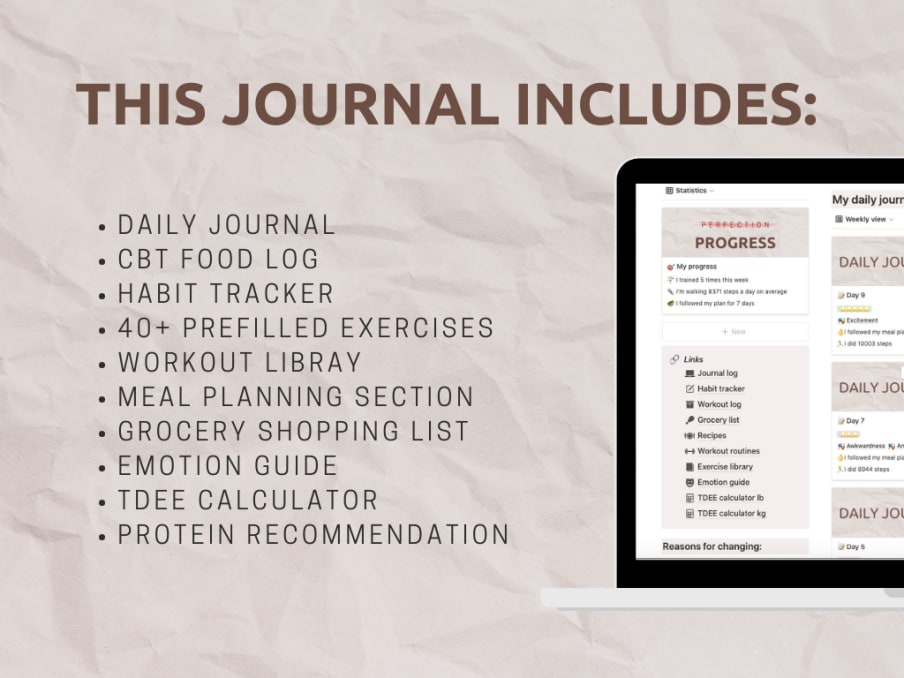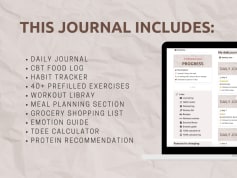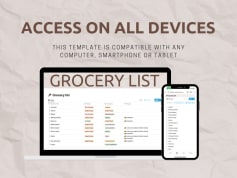 Mindful Eating Journal
By
This journal was created in order to change an eating behaviour and build a more healthy coping strategy.
Rating:
Know more details about this template's features? Click here
🎁 Save more with Template Bundles
Template Description
Why did I create this template?
Almost all my life I've been using food to deal with my anxiety and emotions in general. Two years ago I lost more than 150 pounds but without my main coping mechanism I felt very anxious and depressed. I couldn't stand the thought of not having an opportunity to eat all of the delicious food right now. And inevitably, I broke under stress and gained a lot of weight back, because my main needs weren't addressed. It significantly worsened my already bad relationship with food. That's why now I'm focusing on gaining control over my eating behaviour.
As an emotional eater myself, this journal was created in order to change my eating behaviour and build a more healthy coping strategy. It uses a cognitive behavioural therapy techniques which have shown to be effective in this field.
And now I want to share it with others who have struggled with bad relationship with food and negative body image.
What's inside the template?
CBT-based daily journal with a food diary
Simple weekly habit tracker
Grocery list
Recipe page
Meal planning tool
Exercise library (40+ pre-filled exercise with gifs, you can also add exercises and workout videos)
Workout system
Emotion guide
*TDEE (total daily expenditure) calculator in lb and kg
Template guide
*You can easily delete or hide these pages if it's not supportive to your mental health.
How to use the template?
You will find the step by step guide in the template
What are the benefits of the template?
This Notion journal template is a tool to better understand your triggers around food, hunger signals, emotional responses and automatic thoughts that might lead to undesirable eating behaviour. It also helps you to build more balanced lifestyle through encouraging a positive self-talk and providing a structure in nutrition and fitness.