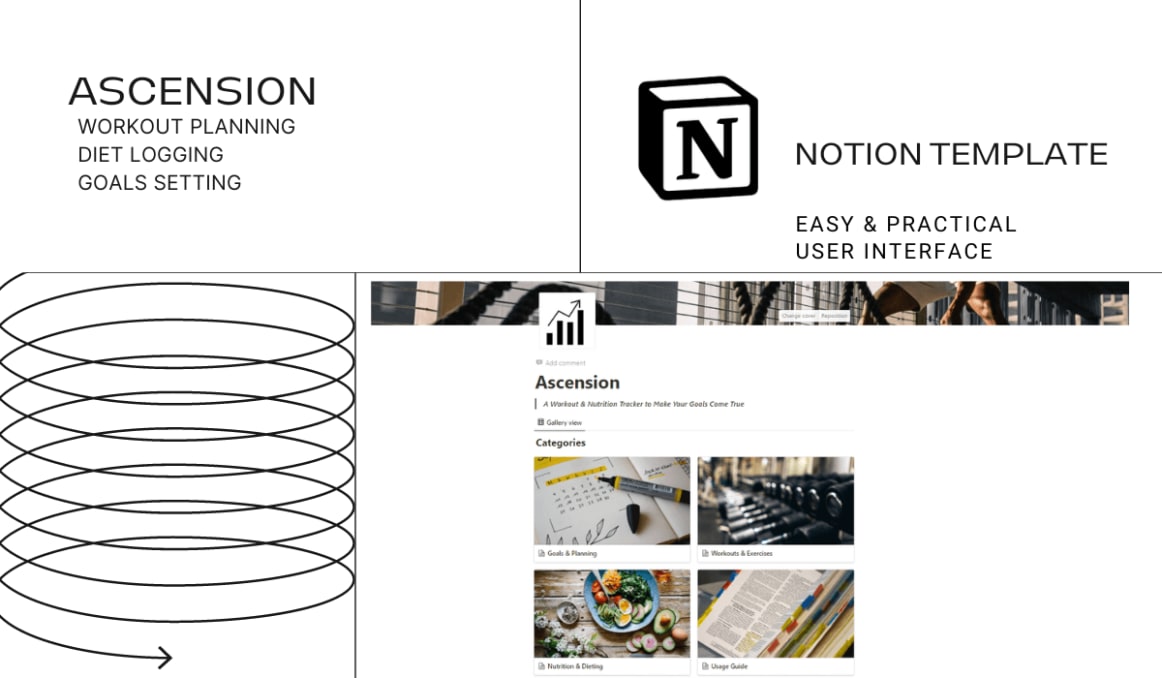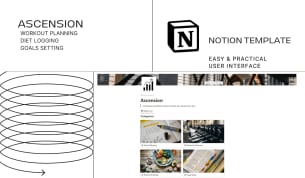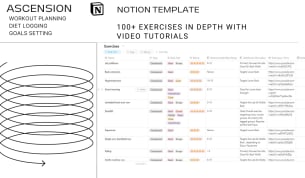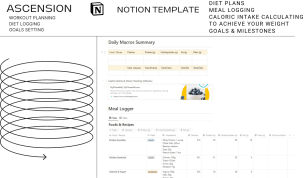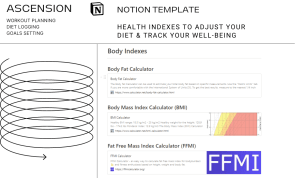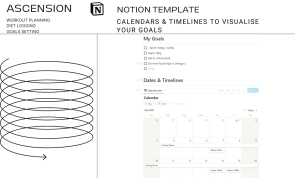 Ascention - Workouts & Diet Tracker
By
Ascension is a Workouts & Diet Tracking Template focusing on Self-Improvement , Setting Goals - and Reaching them.
Rating:
Know more details about this template's features? Click here
🎁 Save more with Template Bundles
Template Description
Why did I create this template?
Ascension is a powerful Workouts & Diet Tracker Template created to help you improve and reach your day-by-day Fitness & Diet Goals . It operates through Notion as a Template and it made to Track and Assess each day Individually.
What's inside the template?
100+ Exercises and Movements in detail
Individual "Session" Databases to Track all your Workouts
Caloric Intake Calculating
Health Index Calculators (etc. BMI)
How to use the template?
A thorough User Guide inside the template has been created to help the user duplicate the Template to his own workspace, as well as learn how to use Ascension to the fullest extent
What are the benefits of the template?
It is accessible and easy to use with a Friendly User Interface
Everything is built in , so the user doesn't have to switch between Apps and websites to get the information needed (etc. Caloric Intake, bodyfat)
It helps beginners understand exercises in depth. It does not require prior knowledge, hence everybody can build an efficient work-out program
Through Diet Plans and Food Logging the user gets a better understanding of Nutrition , leading to better long term overall Health & Fitness Levels