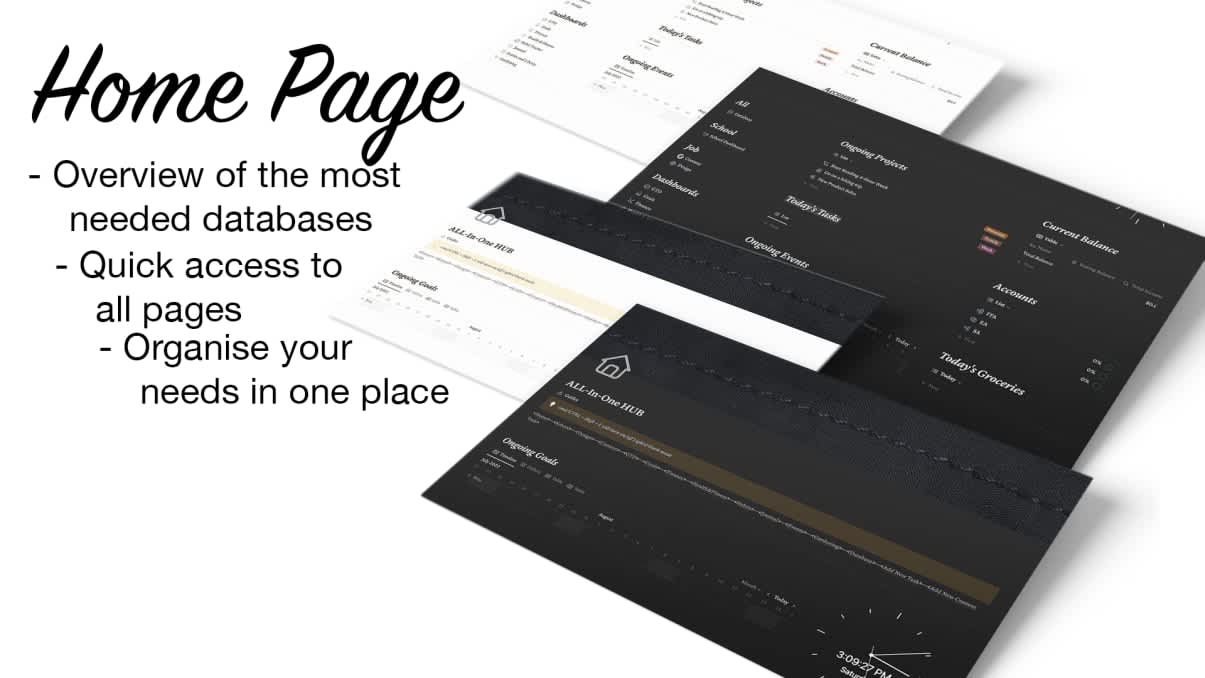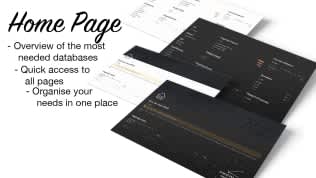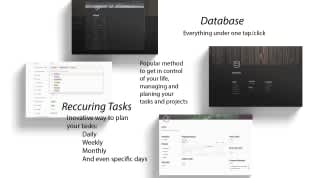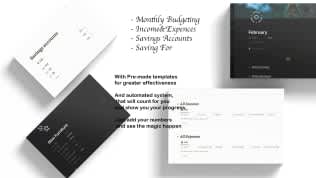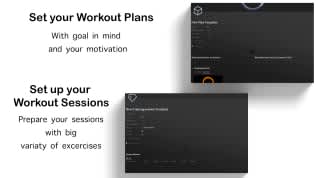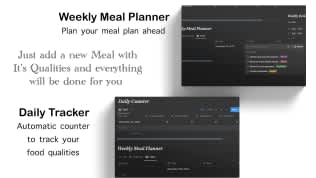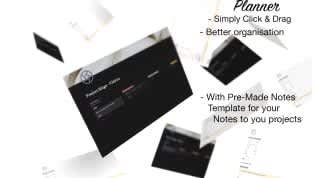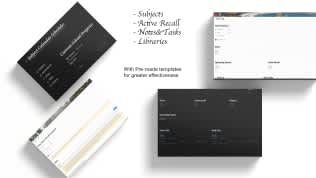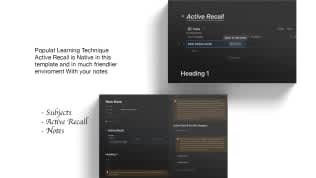 All-In-One System
By
Get organized and boost your productivity. This comprehensive template includes everything you need to manage your life
Rating:
Know more details about this template's features? Click here
Notion
Combo Marvels
Twice the Productivity Power With Template Bundles
Template Description
Home Page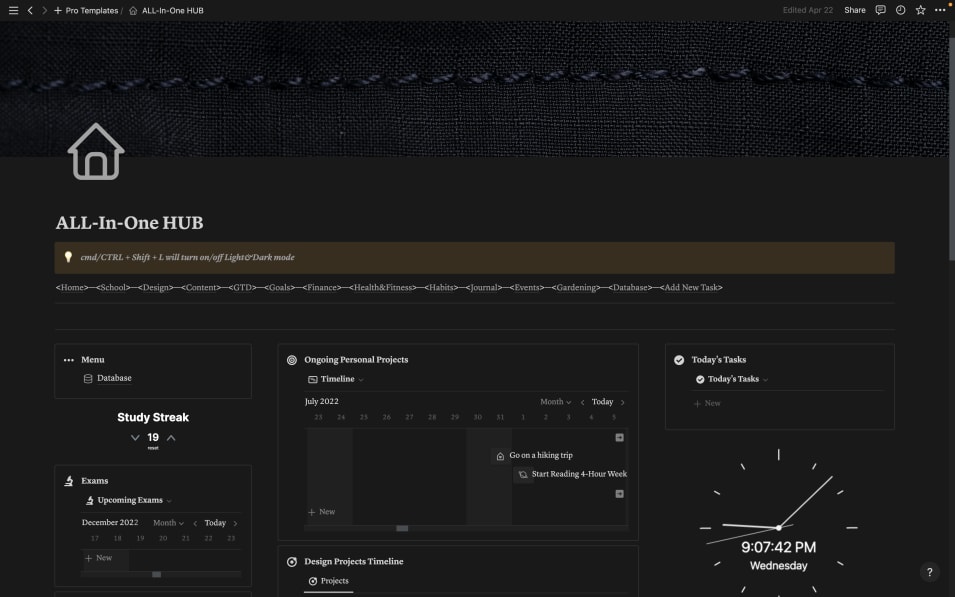 Every Necessity for a quick look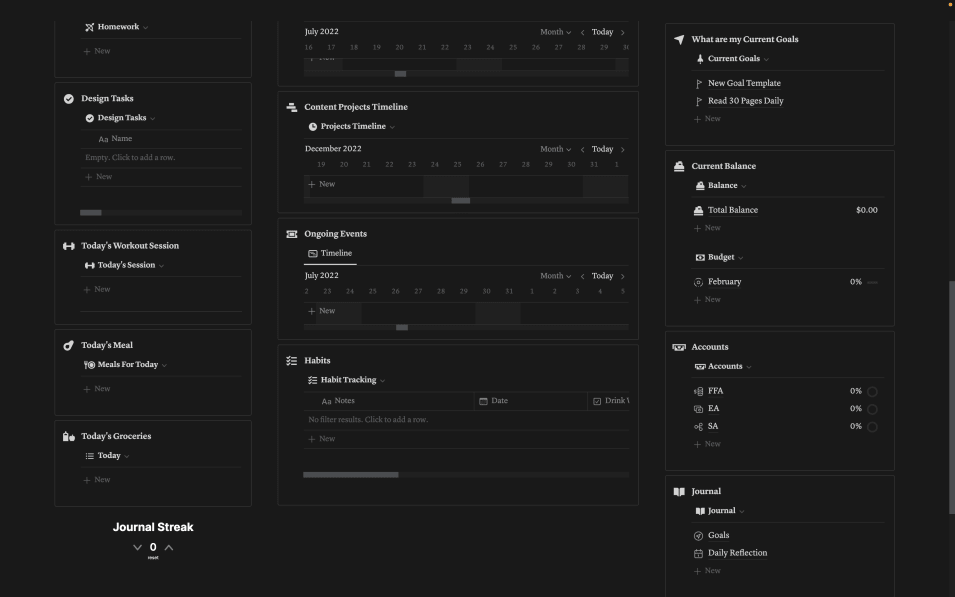 School Dashboard
Are you tired of juggling multiple notebooks, textbooks, and folders to keep track of all your schoolwork?

This School Notion template is here to help!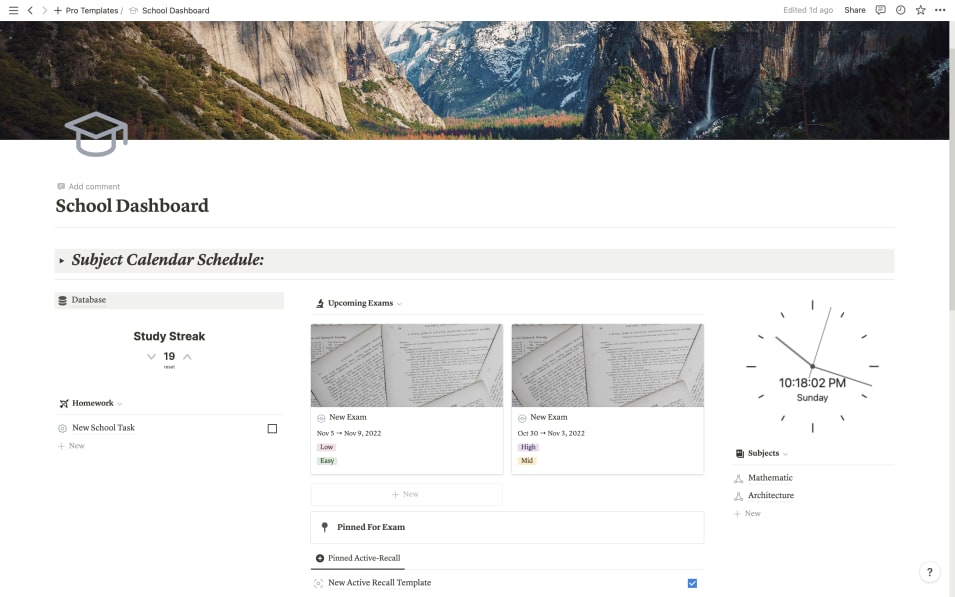 With dedicated subject notes, an active recall database, and exams and homework timelines or list database if you prefer, you can easily organize, study and track all your important information, homework, or projects in one place.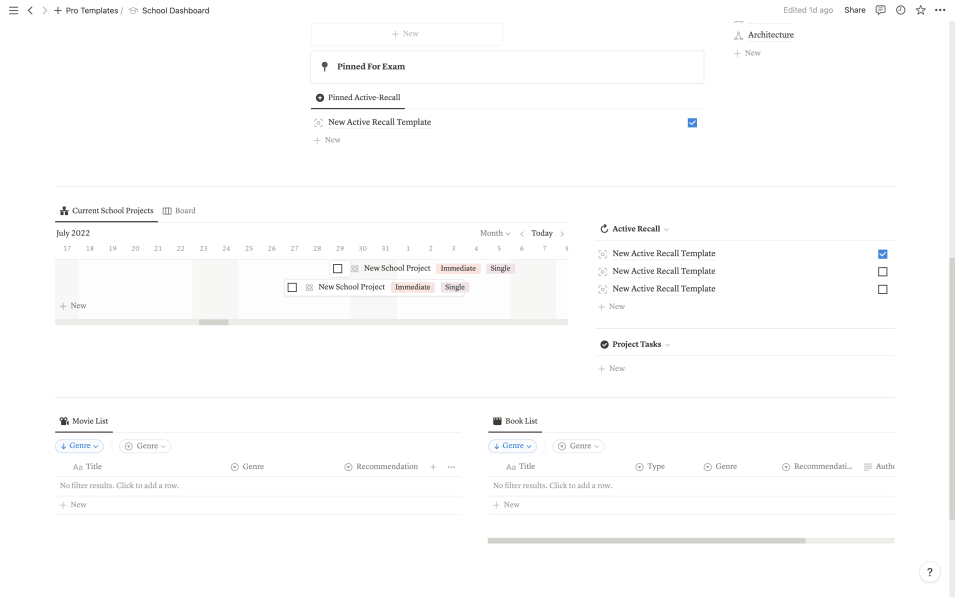 Featuring an active recall system that is scientifically proven to help you study in a much shorter period of time if you are not lazy enough to do the necessary learning each week or day.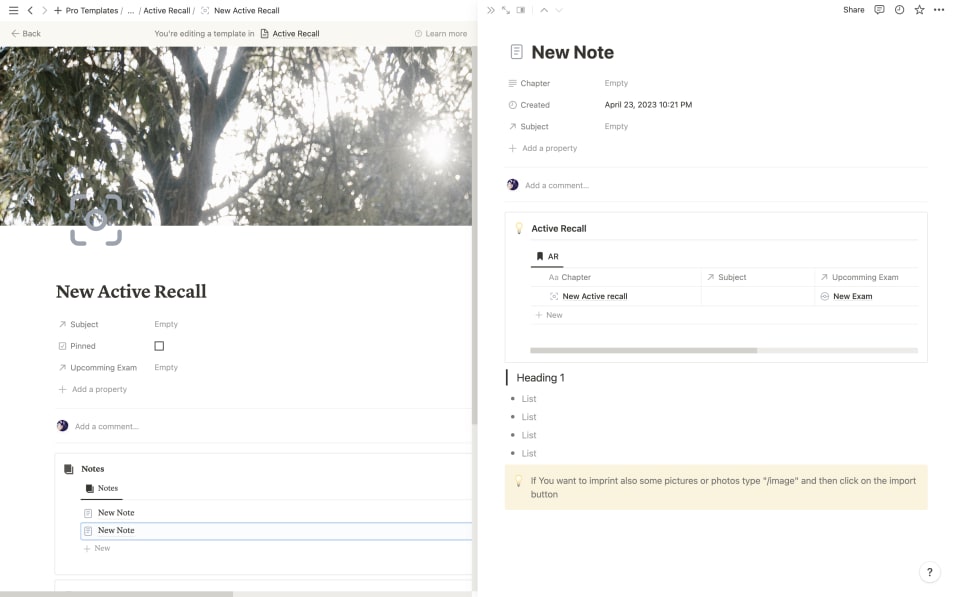 Notes from your database can be put into your recall database with a few shortcuts and you can start learning with the help of pre-made templates in a matter of just a couple of seconds.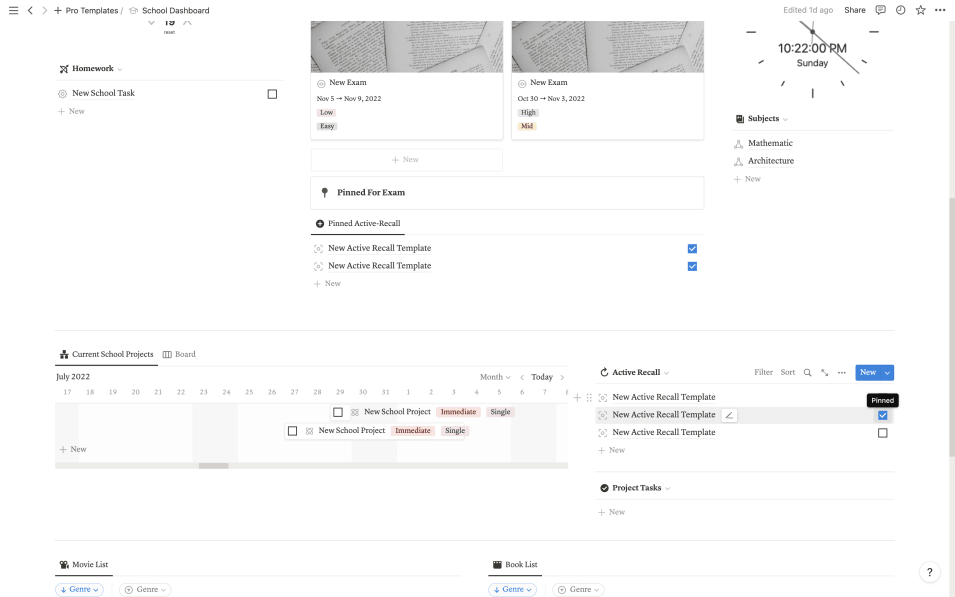 So you can practice and prepare for exams with ease. And, for those crucial exam days, simply pin your recall database for quick and easy access.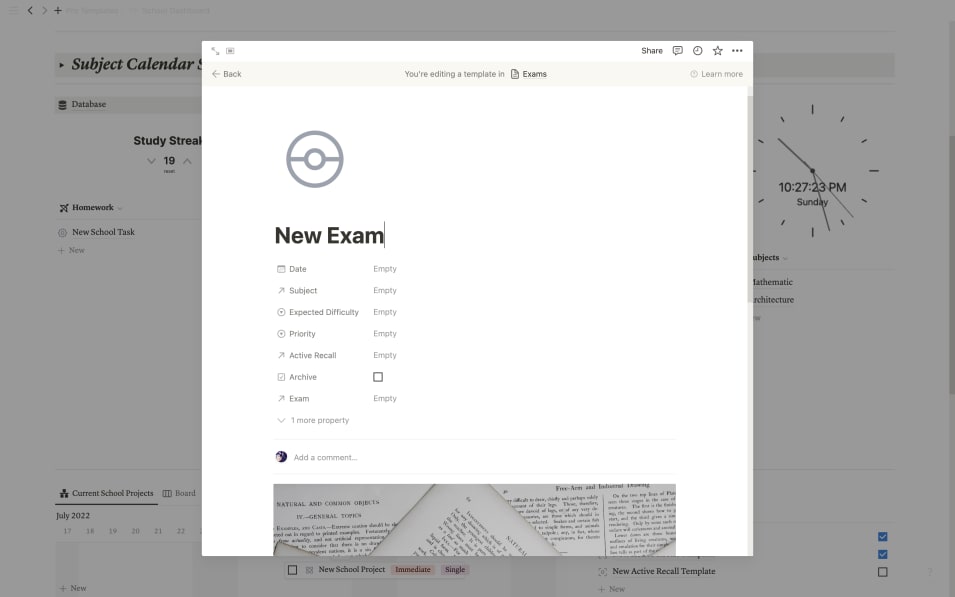 With also pre-made templates inside databases for school projects and their sub-tasks, note-taking, and project planning has never been easier.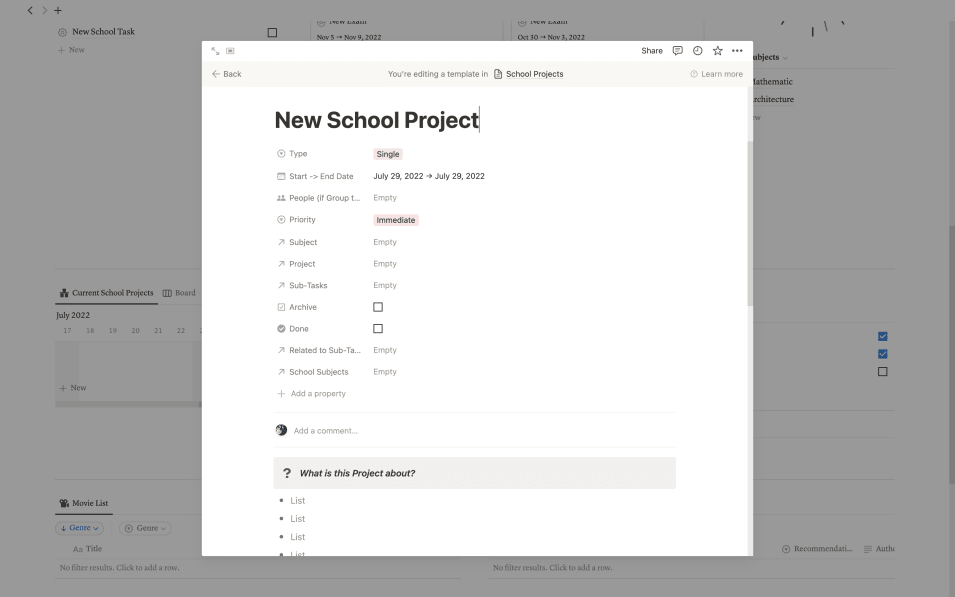 And, with the built-in stream widget, you can track your progress and stay accountable to your study schedule, like a small video game.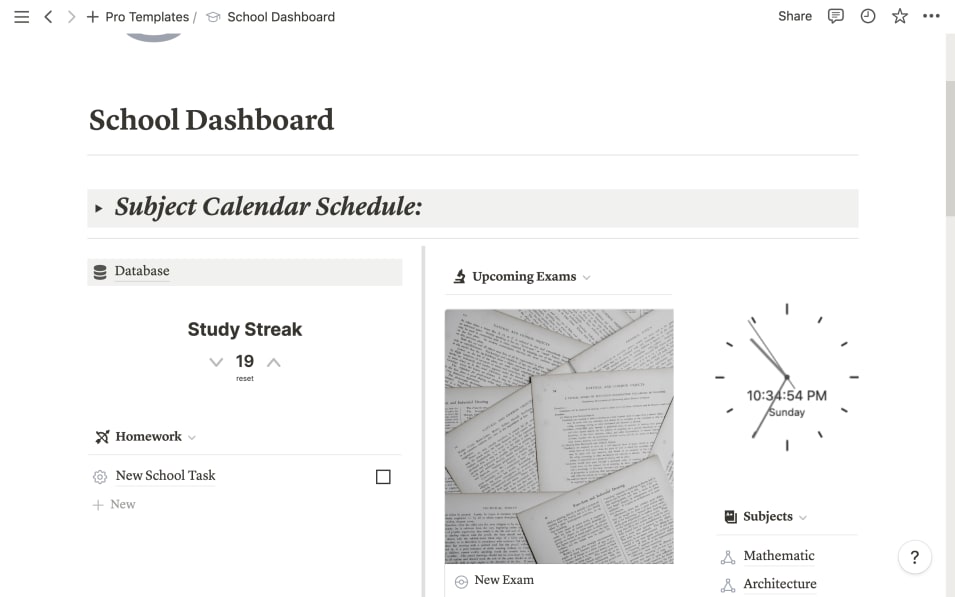 This template is designed to make your life easier and your studies more efficient.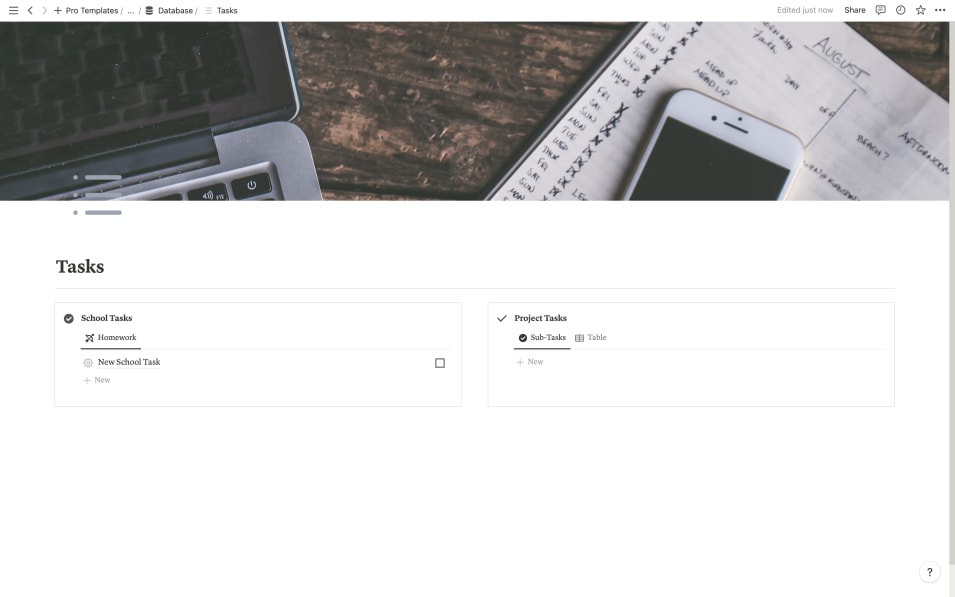 With a professional look and feel, it's perfect for students of all ages and academic levels.
So why settle for scattered notes and disorganization?
Designer Dashboard
Manage, plan and Create your work. In simple Drag&Drop Planner of each stage and Multiple helpful guides on how to go each step in your client's request.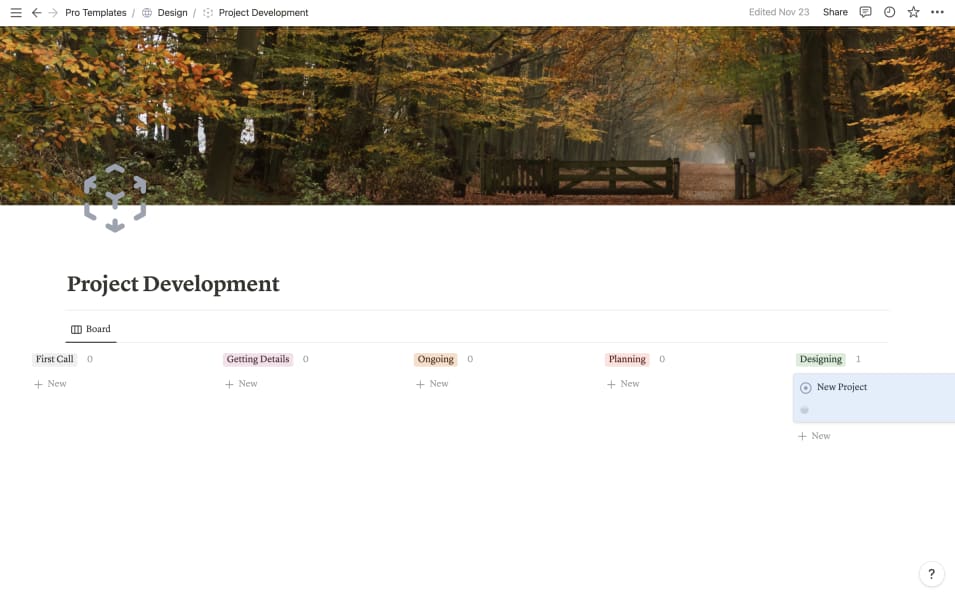 Get your Ideas and concepts in one place
Adding your thoughts on the fly might be the one thing that will boost your work to the next level.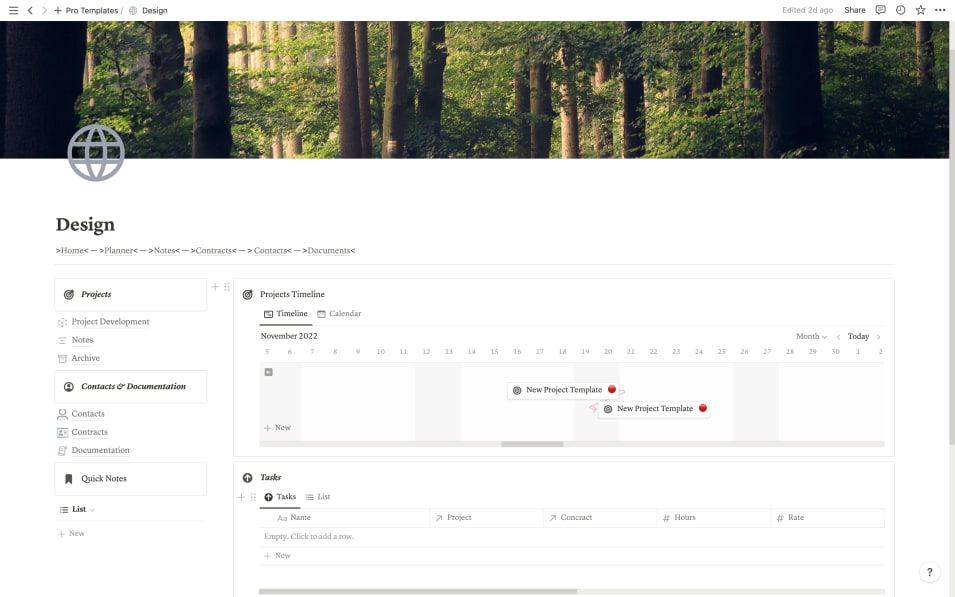 Add it to your database and have it stored, because we all know thoughts come and go pretty fast, so better capture it once it comes, even on your phone.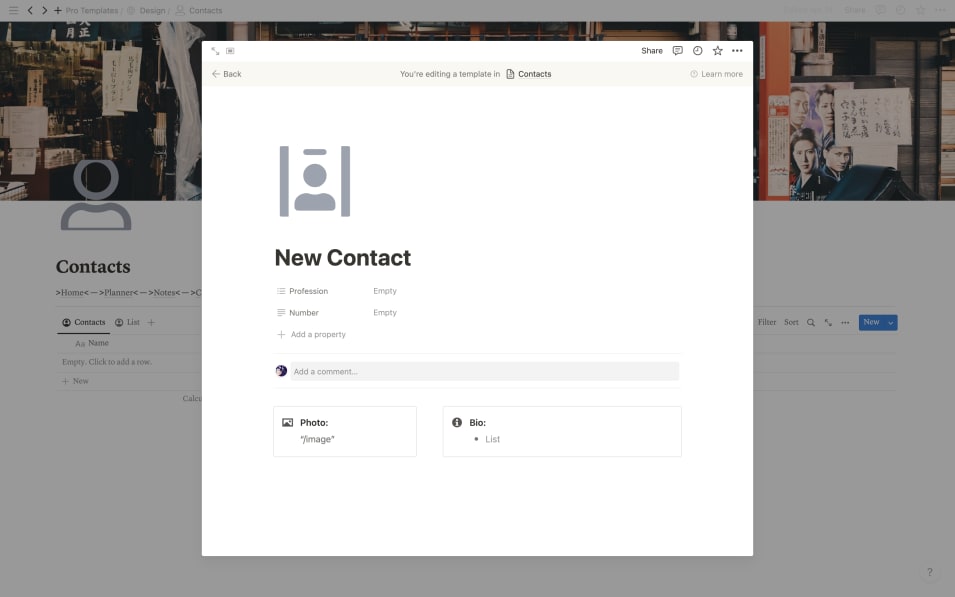 Have your handy network of people in your pocket
Added Contacts database helps you in just that, and also once you need some of your professionals, simply add it to your project, It's all synced.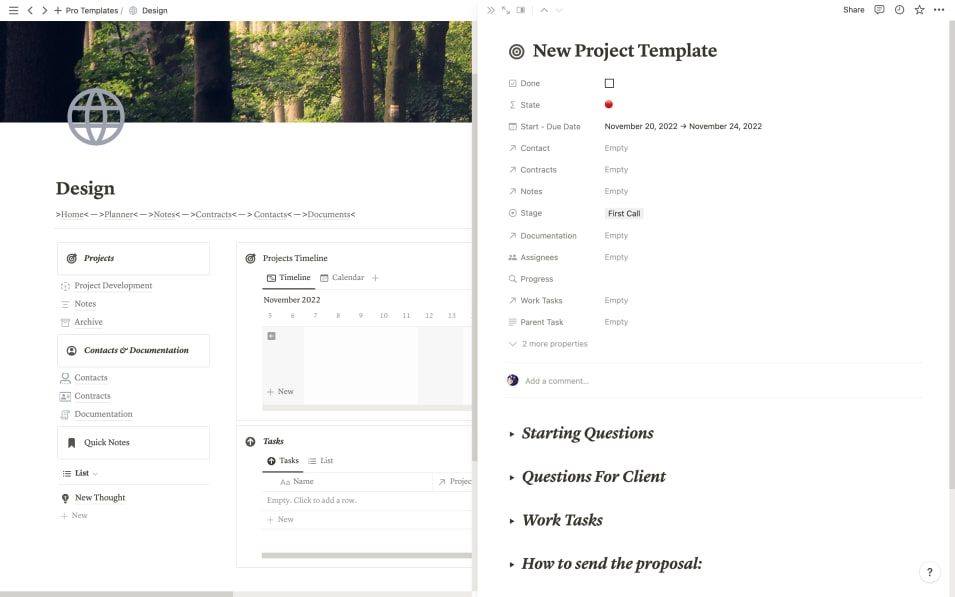 And once you've set it all, be off to your work progress. Easy, effective, and time-saving.
Content Creator
Looking to take your content creation game to the next level?
With a simple drag-and-drop planner that takes you from batching ideas to scripting and filming, you'll be posting engaging blog posts or videos in no time.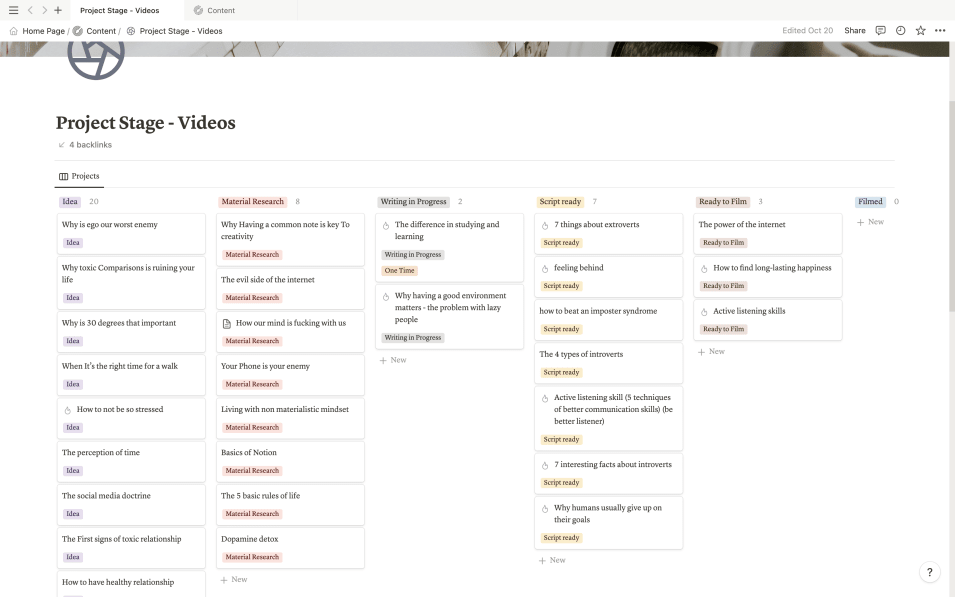 Plus, our library of ideas and inspiration will keep you motivated, and the pre-made templates from industry professionals will help you achieve a professional edge.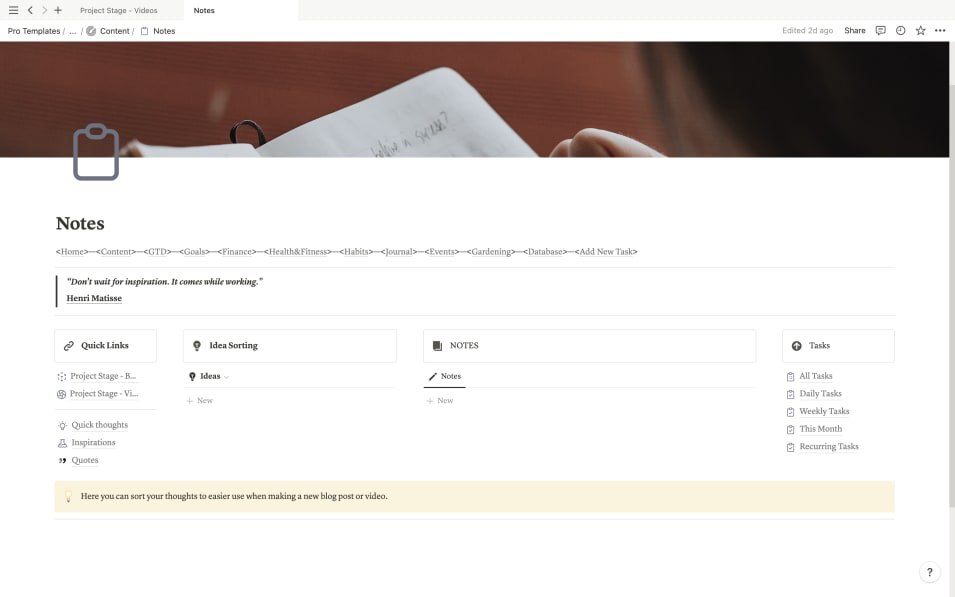 Take control of your content and elevate your brand with our Content Creator template.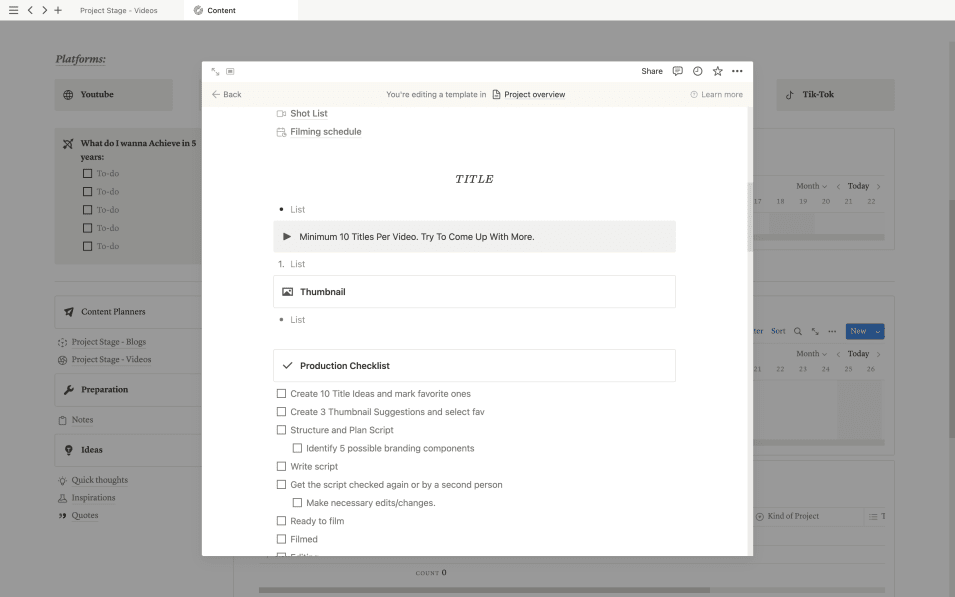 GTD (Get Things Done):
Never miss a deadline or forget a task again with our GTD Notion template.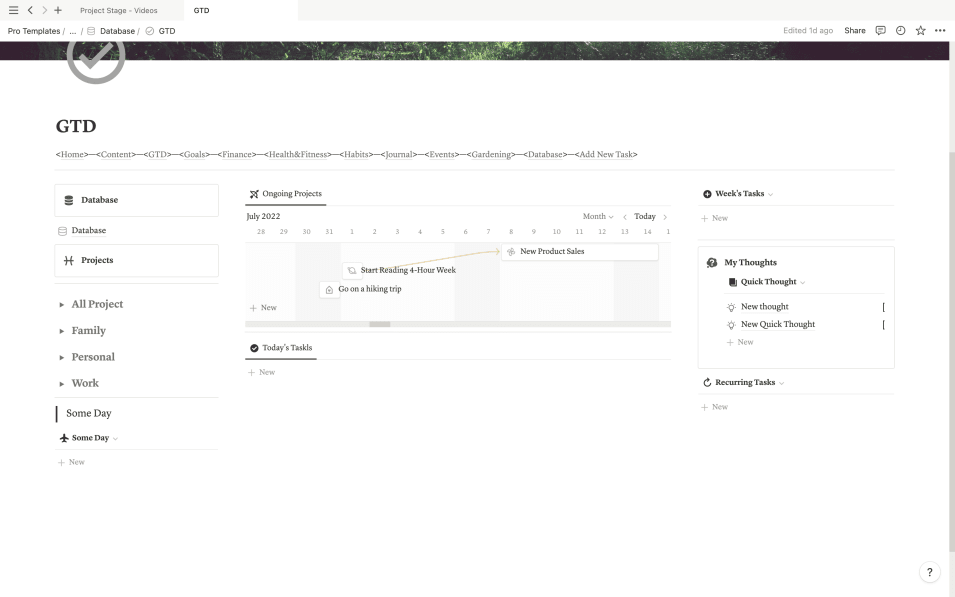 Designed with the busy professional in mind, our template allows you to easily manage your tasks, prioritize your to-do list, and even delegate tasks to your team members.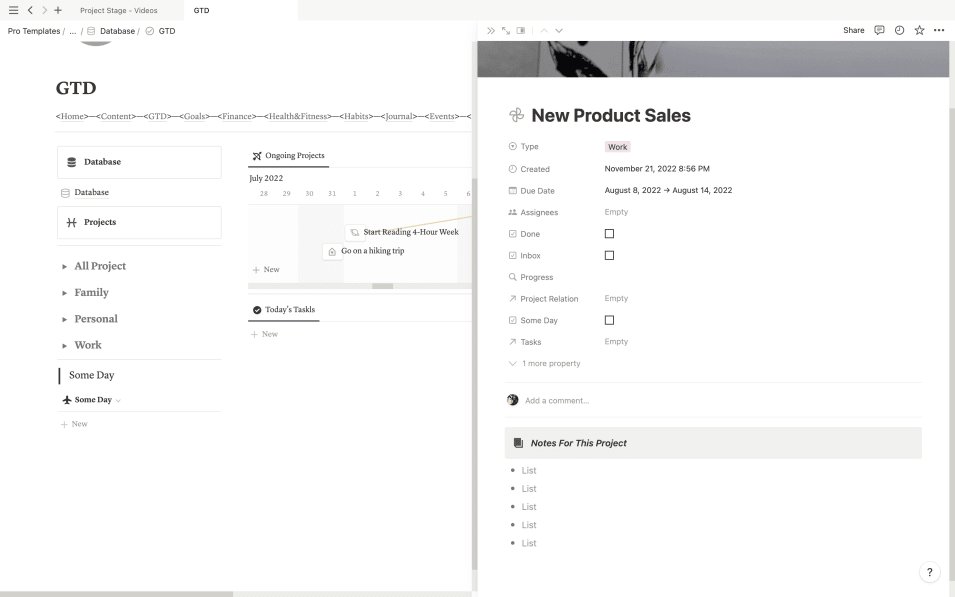 With recurring tasks and connected projects, you'll stay on top of everything and never fall behind.
Goals:
Achieving your goals has never been easier with our Notion template.
Our pre-made templates and timelines make it simple to break down your goals into achievable steps and track your progress along the way.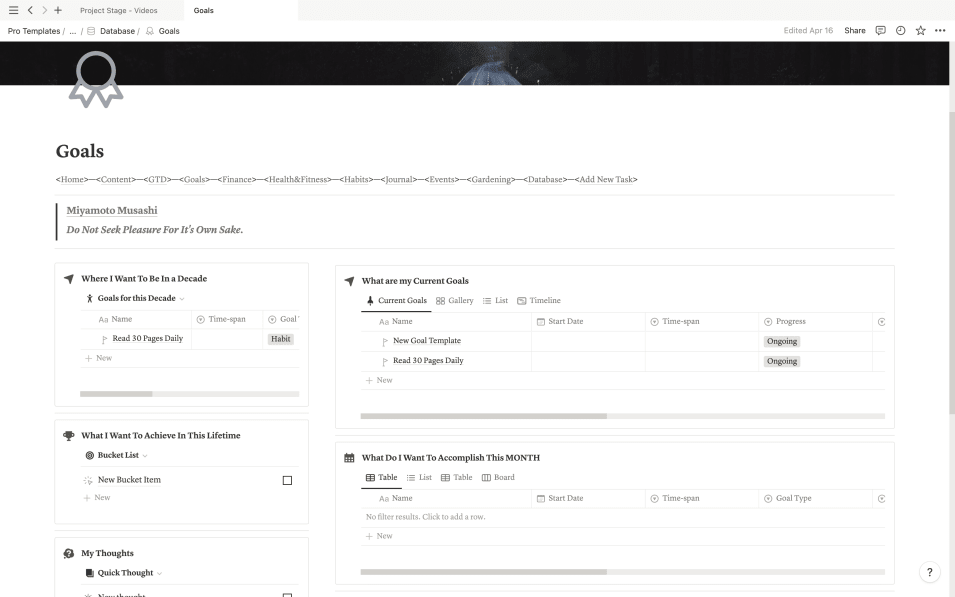 With customizable dashboards, you'll stay motivated and focused, whether you're working towards personal or professional goals.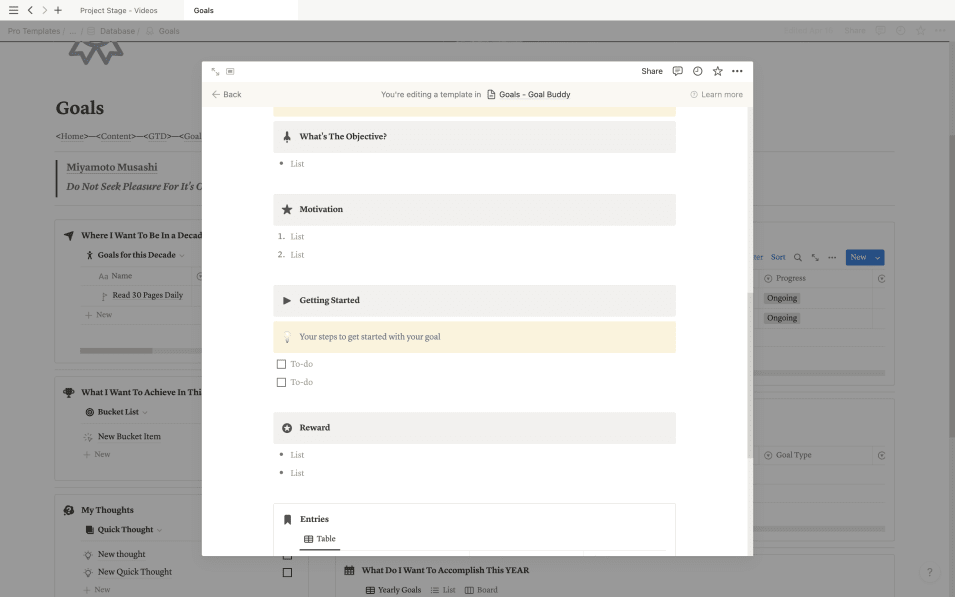 Finance:
Take control of your finances and achieve your financial goals with our Notion template.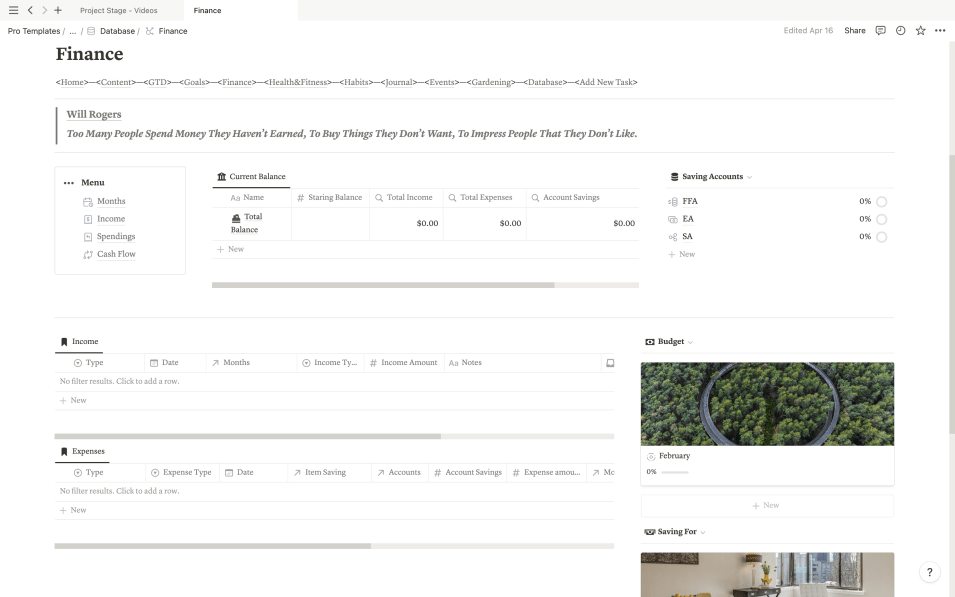 Our automatic balance counter, savings accounts, cash flow, and budgeting features help you stay on top of your money, while our progress bar shows how much you're staying within budget.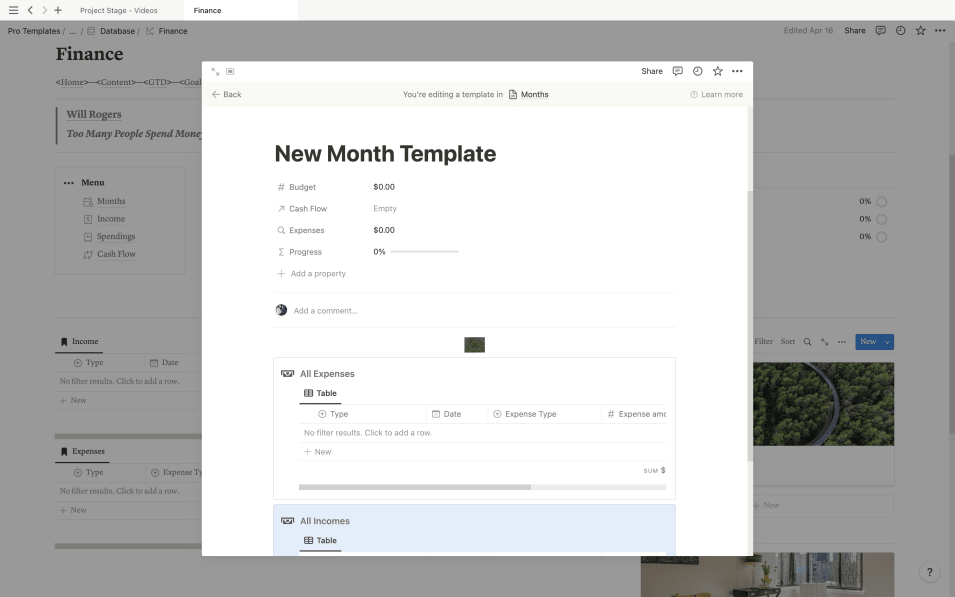 With our comprehensive financial dashboard, you'll always know where your money is going.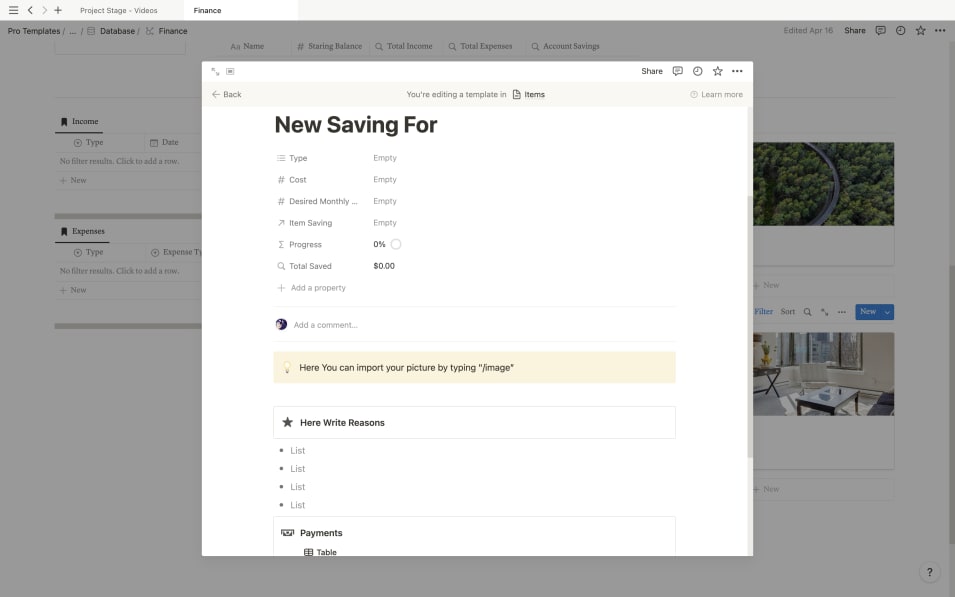 Health and Fitness:
Stay on top of your health and fitness goals with our Notion template.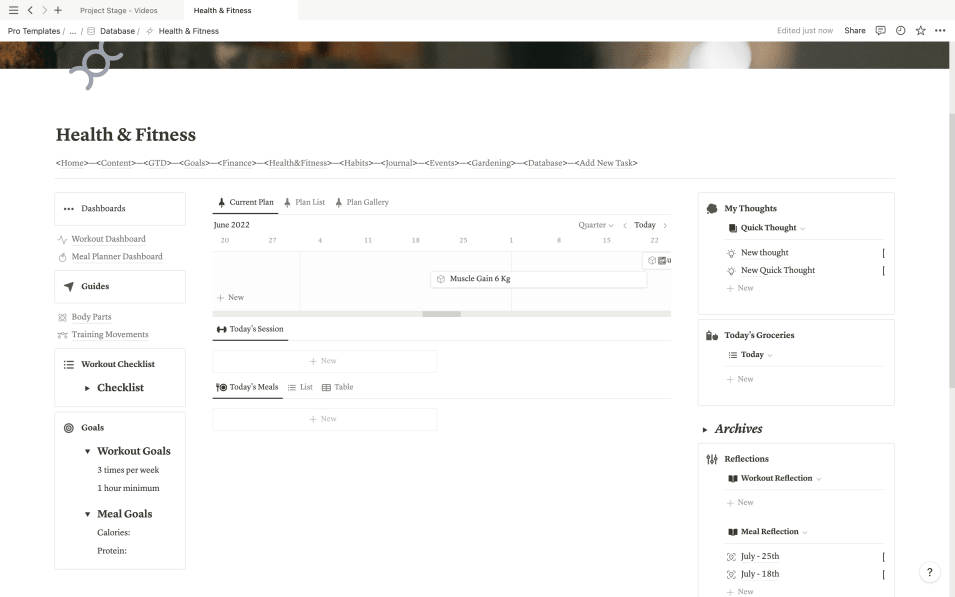 Our workout and meal planning sessions can be set to recur on specific days and weeks, making it easy to plan your week ahead of time.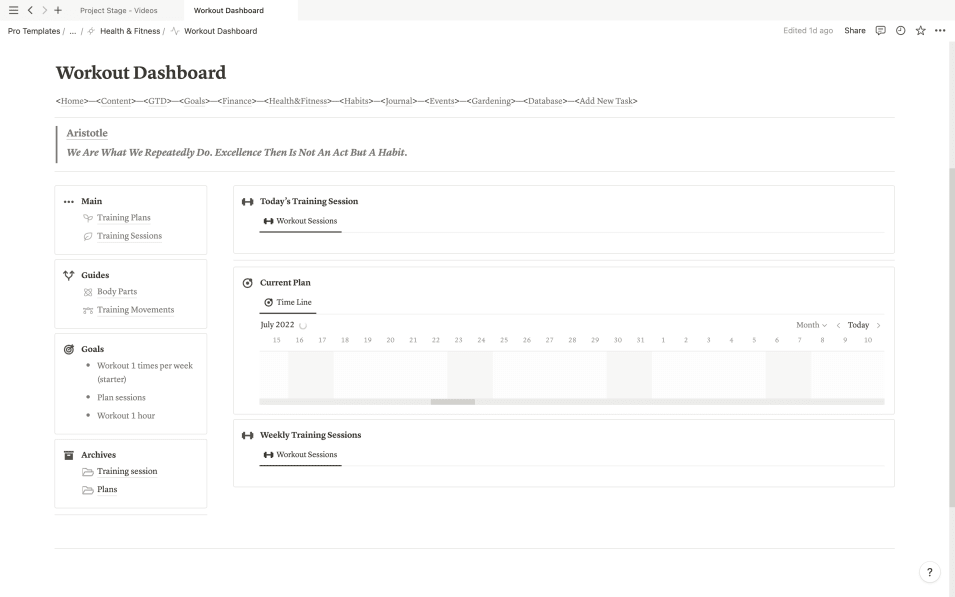 With a library of movements and body parts, a recipe database, and automatic nutrition counting, you'll always know what you're eating and how it impacts your fitness.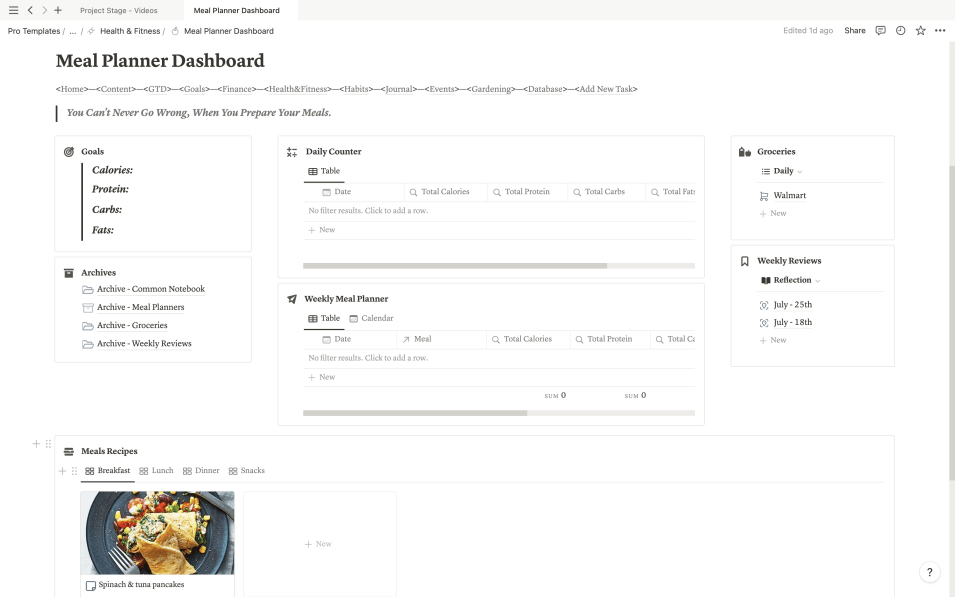 Habits and Journal:
Form new habits and track your progress with our Notion template.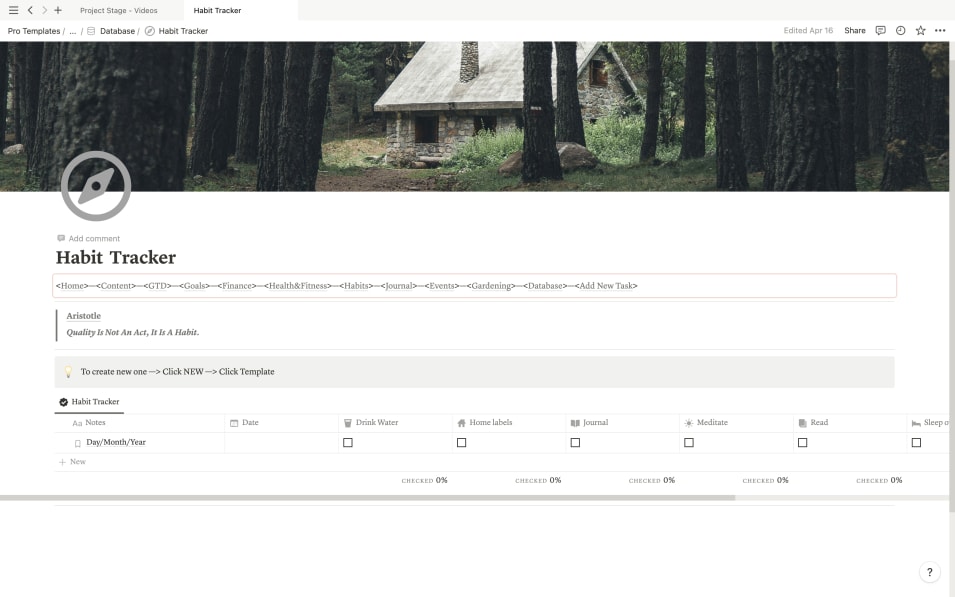 This habit tracker allows you to set up a personalized tracking system to monitor your daily habits, while our journal feature gives you a dedicated space to reflect and document your thoughts.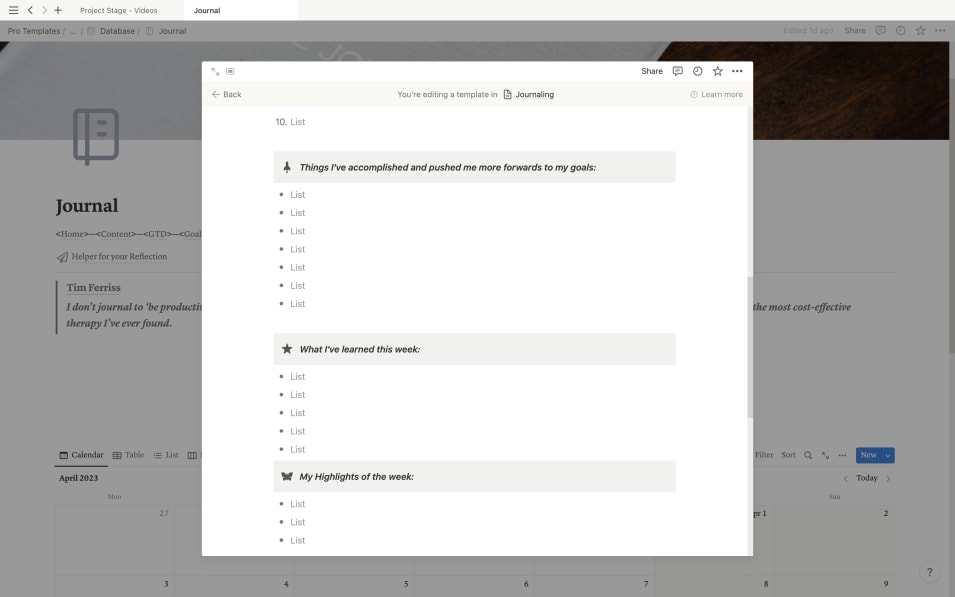 With pre-made templates for both habit tracking and journaling, you'll be on your way to self-improvement in no time.
nd last but not least, Events template, complete with a library of books and movies, and a planner to help you organize and keep notes on all your upcoming events.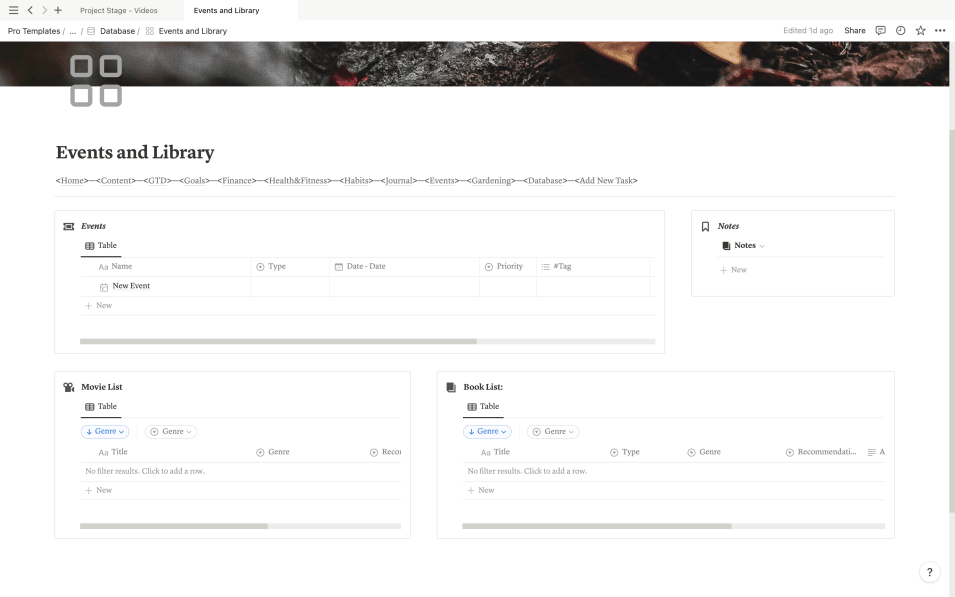 Transform your life today with those premium Notion templates, designed to help you reach your full potential in every area of your life.
GET IT NOW!
Notion

Workspaces 🪴

A collection of best templates by best makers, Coming Up next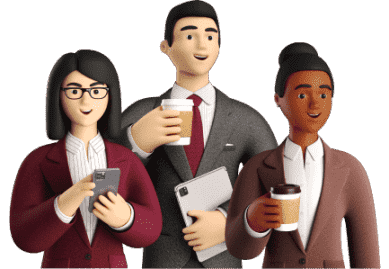 Be a Maker and start earning now
Have a knack for building useful or aesthetic Notion templates? Prototion is the perfect platform for generating revenue by selling templates. Learn more
Be a maker