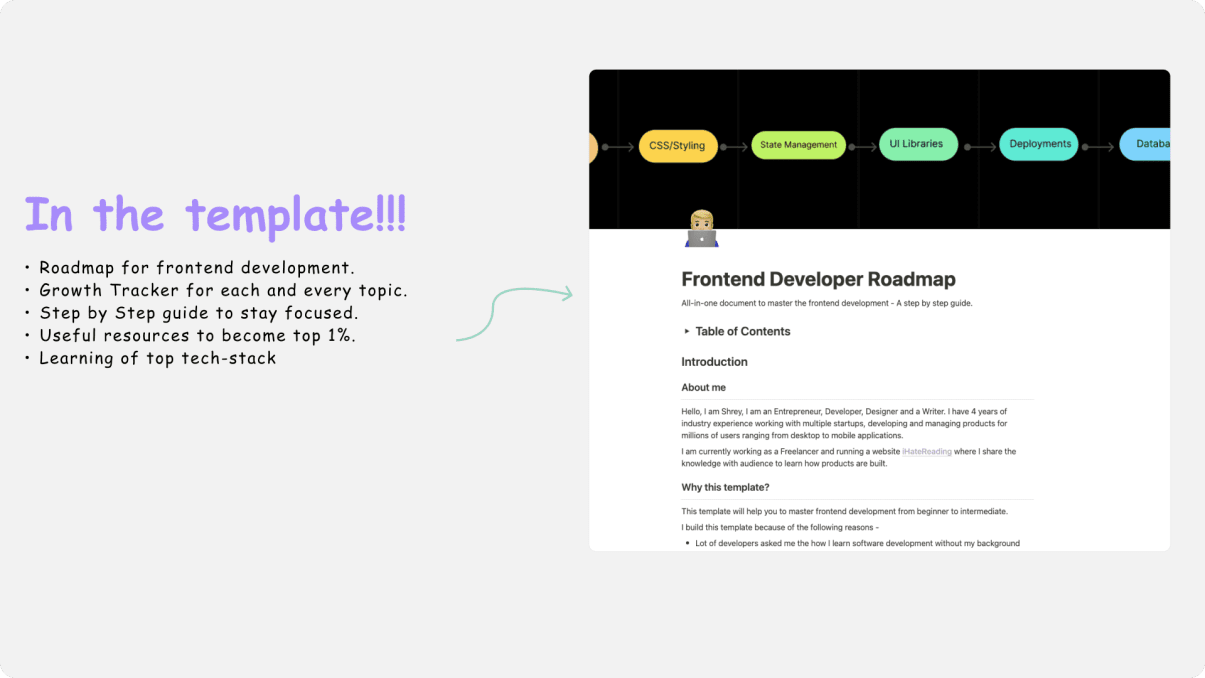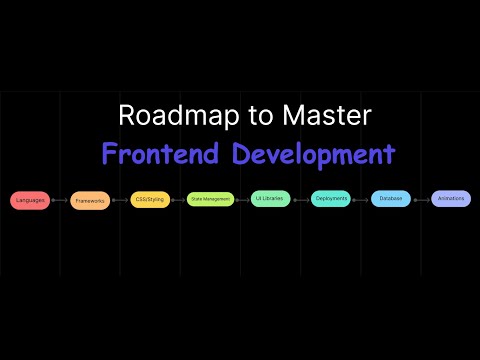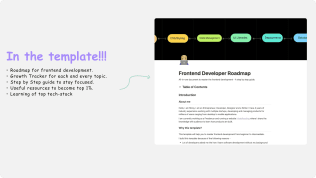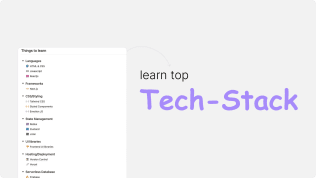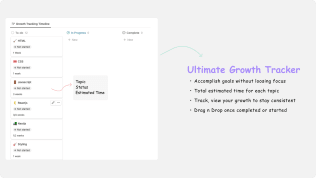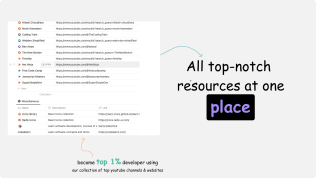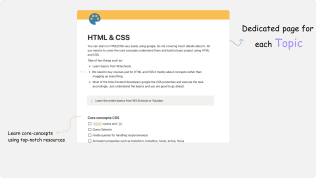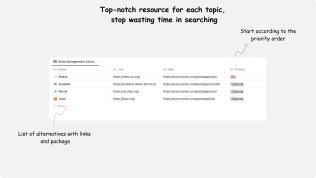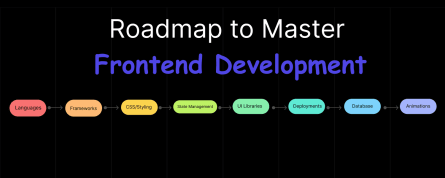 Ultimate Frontend Development Roadmap
By
Master frontend development by learning top-tech stack with top-notch resources all in one place.
Rating:
Know more details about this template's features? Click here
Notion
Combo Marvels
Twice the Productivity Power With Template Bundles
Template Description
Why did I create this template?
I create this template to help developers around the world to master frontend development by learning top-tech stack with top-notch resources all in one place and Track their growth using growth tracker.
What's inside the template?
Lifetime access and lifetime upgrade of roadmap for frontend development
Extensive and top-notch references to learn and stay updated in frontend development
Growth Tracker to track your growth while learning each tech stack required in frontend development
How to use the template?
You can see that I want this. button in the right section. Once you buy this template you will be redirected to the content page containing all the steps on how to download and use this template, it's just 2 step process and quite easy.
What are the benefits of the template?
This template is a guide for front-end development. Front-end development basics comprise of languages such as Javascript and HTML/CSS, Trending frameworks like React, Trending databases like Firebase and Handling hosting and deployments with version control. We all knew this or heard it somewhere or the other still it's difficult to create the proper roadmap or guidance to learn frontend development from scratch.
We often get confused about how to start and it happens mostly because of the lack of resources and proper guidance. This template will solve that problem by acting as a bridge between you and a senior/experienced developer.
I've listed down each topic you need to learn such as HTML. Each topic contains sub-topics or so-called core concepts. These core concepts are quite important so you only have to start learning these core concepts. Below this, you will find the references from where you can learn all the corresponding core concepts.
This template is very well organised in a step-by-step manner so that you can understand it easily even if you have no computer science background.
The template also contains an extensive list of all kinds of references such as Blogs, and Youtube channels to learn frontend development and stay updated on all kinds of things happening in frontend development.
Notion

Workspaces 🪴

A collection of best templates by best makers, Coming Up next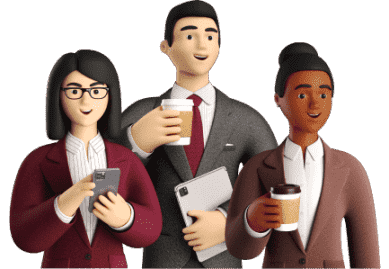 Be a Maker and start earning now
Have a knack for building useful or aesthetic Notion templates? Prototion is the perfect platform for generating revenue by selling templates. Learn more
Be a maker