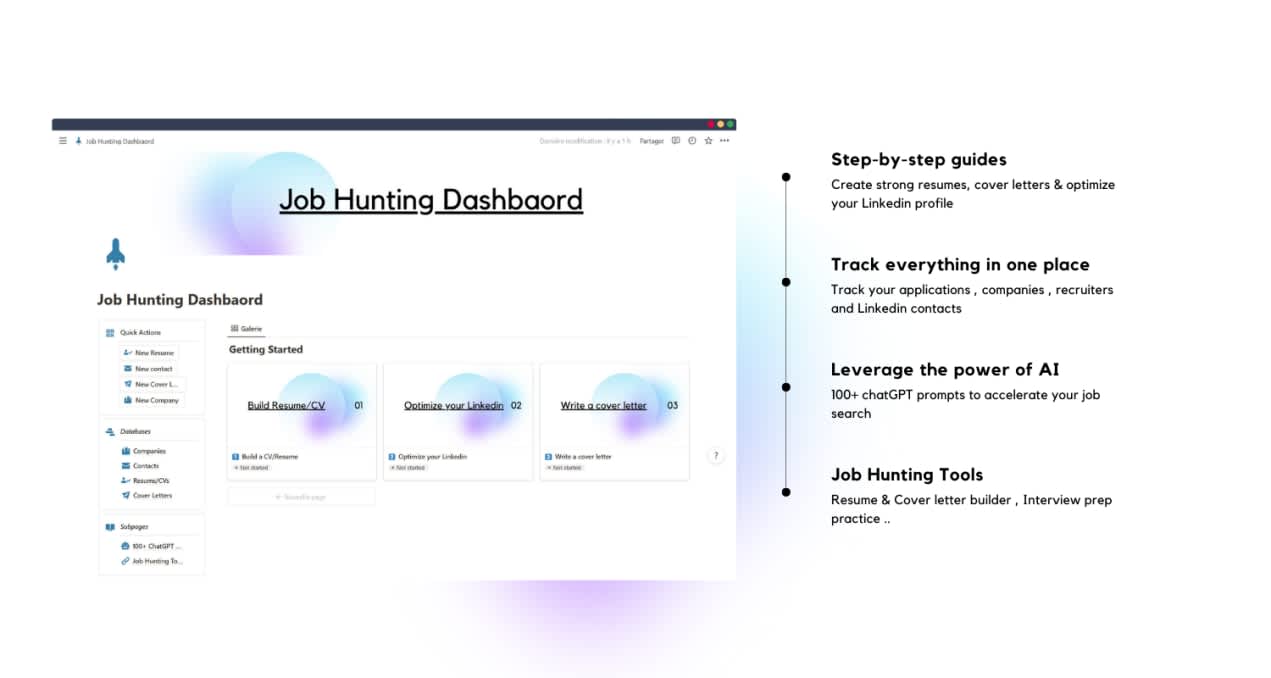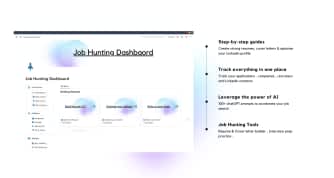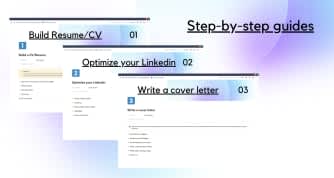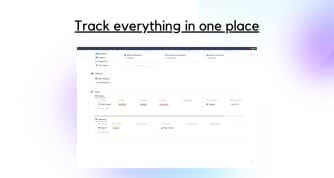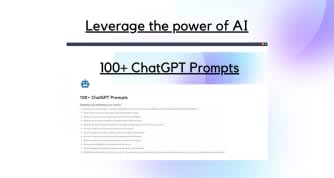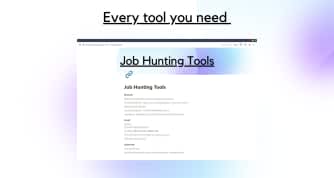 The Ultimate Job Seeker's Toolkit
By
Designed to help you streamline your job search process, stand out from the competition .
Rating:
Know more details about this template's features? Click here
Notion
Combo Marvels
Twice the Productivity Power With Template Bundles
Template Description
Why did I create this template?
When I first started my job search, I felt lost and overwhelmed. I was struggling to find a job that matched my skills and experience, and every rejection letter felt like a personal failure. I knew I needed to do something different if I wanted to achieve my career goals.
That's when I decided to create the ultimate job seeker's toolkit. I wanted to create something that would not only help me stay organized, but also give me an edge over the competition.
With the toolkit, I could keep track of all my job applications, follow-up dates, and recruiter contacts in one place. This helped to reduce the stress and anxiety that comes with a job search, and gave me a sense of control over the process.
What's inside the template?
A comprehensive step-by-step guide to create a strong resume .
A detailed guide to optimize your LinkedIn profile .
Expert advice and guidance on how to write a good cover letter .
Access to a curated list of 100+ chatGPT prompts to accelerate your job search .
A handpicked list of the best resources for job hunting.
A database to track companies you're interested in.
A database to track contacts you're reaching out to.
A database to organize your resumes and cover letters.
How to use the template?
Duplicate it in your own Notion workspace
Now you can easily use the template
What are the benefits of the template?
Create job applications that stand out: With our step-by-step guides, you'll have all the tools you need to craft winning resumes, optimize your LinkedIn profile, and write strong cover letters that get noticed by recruiters.
Streamline your job search: Keep track of your job applications, set reminders for follow-ups, and manage your LinkedIn connections with ease, all in one place.
Save time and effort: Writing a good resume and cover letter can be time-consuming and stressful. Our templates and examples make it easy to create a tailored, professional-looking application in minutes.
Stay up-to-date with industry trends: Our product includes curated lists of resources and chatGPT prompts that will keep you informed and inspired throughout your job search.
Unlock your potential: Whether you're a recent graduate or an experienced professional, our all-in-one toolkit has everything you need to succeed in today's competitive job market. Take control of your career and start achieving your goals today.
Notion

Workspaces 🪴

A collection of best templates by best makers, Coming Up next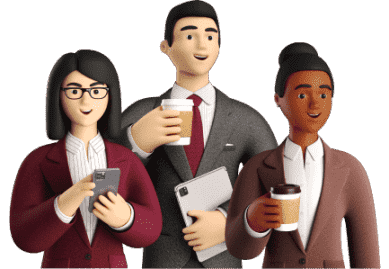 Be a Maker and start earning now
Have a knack for building useful or aesthetic Notion templates? Prototion is the perfect platform for generating revenue by selling templates. Learn more
Be a maker