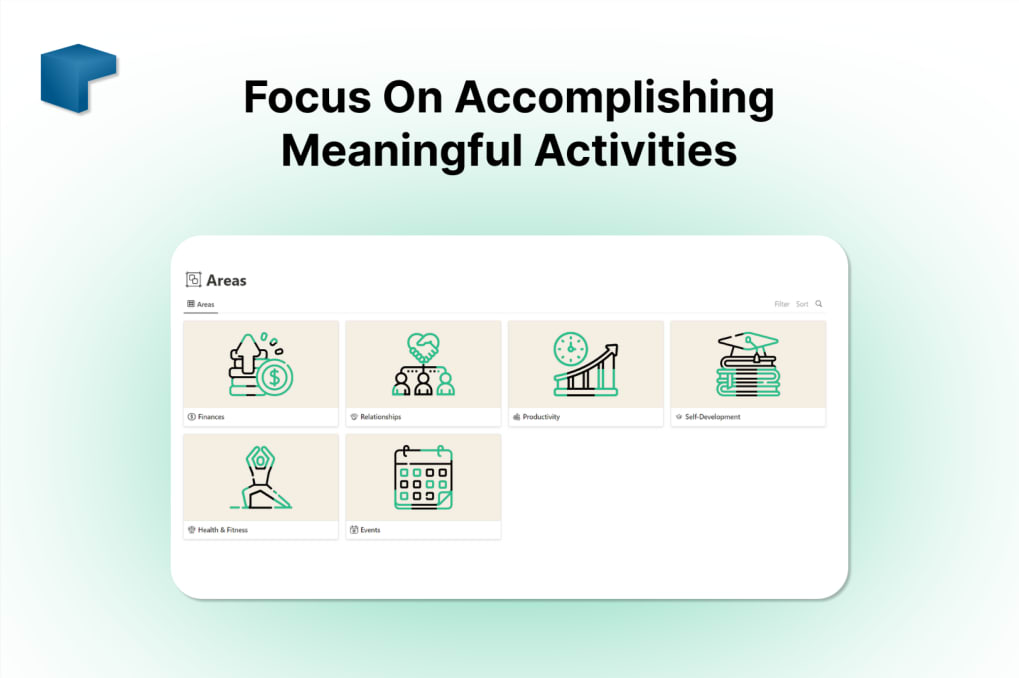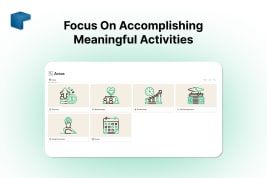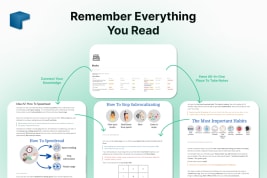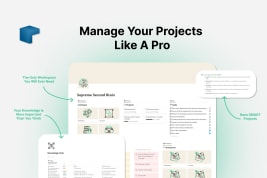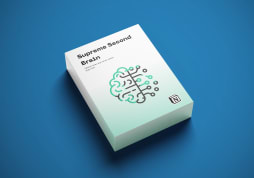 Supreme Second Brain
By
The Easiest Way To Manage Your Projects Like A Pro! Spend Less Time Managing & More Time Doing What Matters Most.
Rating:
Know more details about this template's features? Click here
Newest Templates By Prototion ✨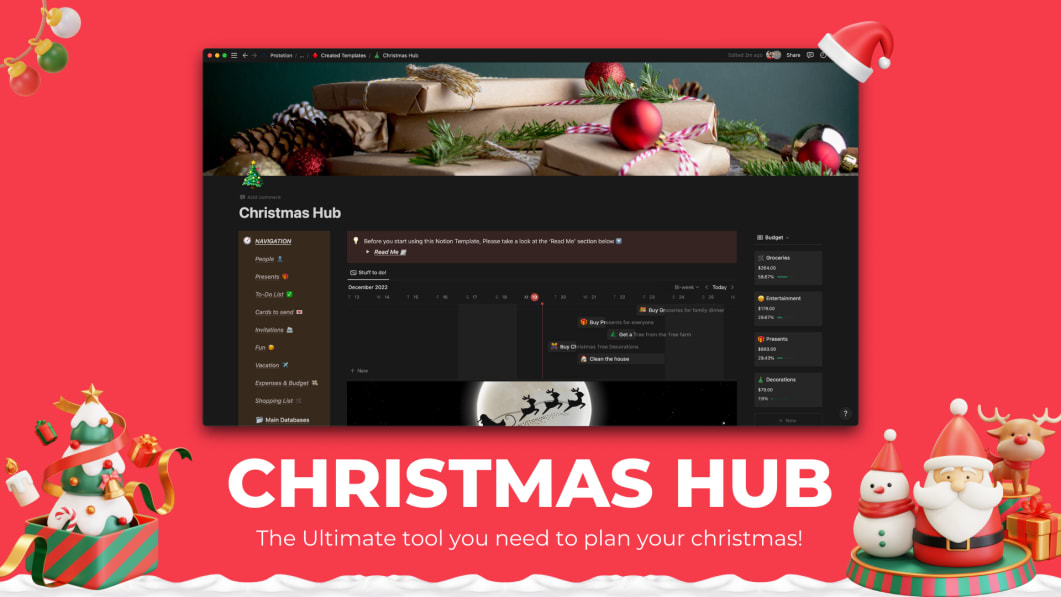 Christmas Hub
Planning for Christmas has never been easier. Even Santa was impressed
by Prototion Staff ❤️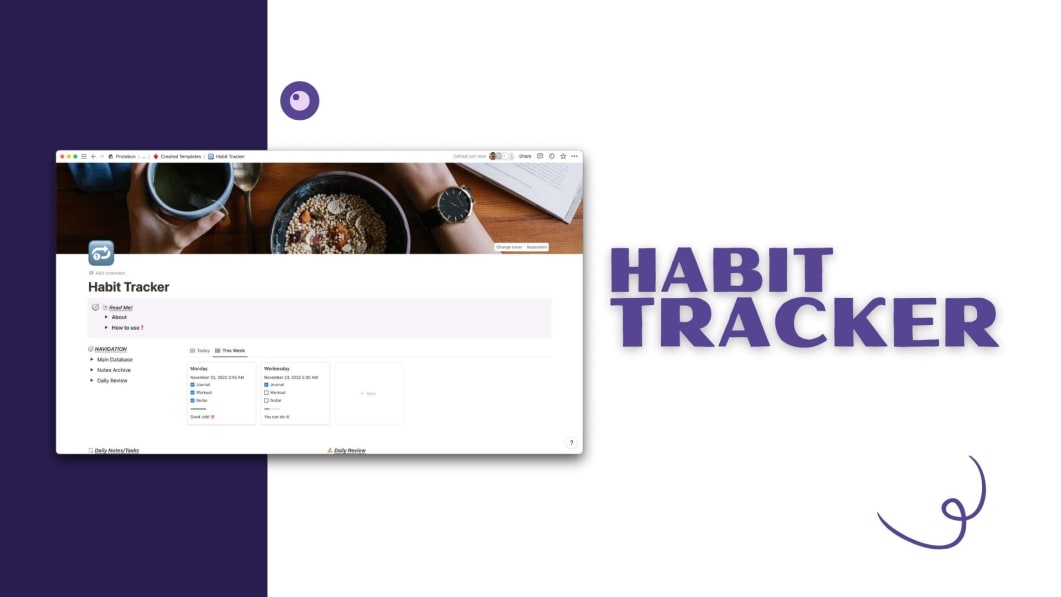 Habit Tracker
Tracking habits has never been so easy! Grab this Notion Template and
by Prototion Staff ❤️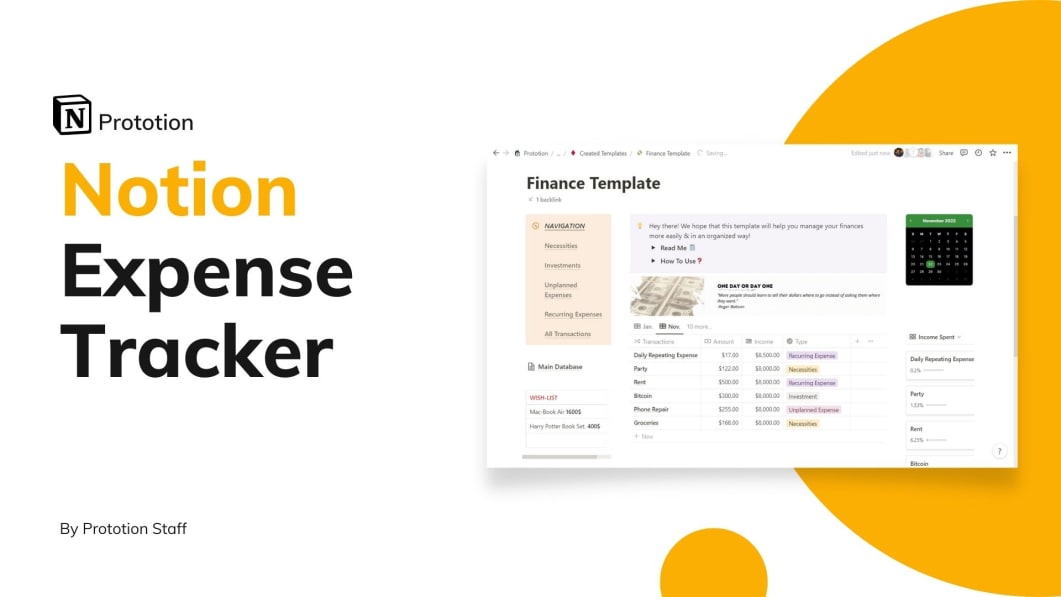 Expense Tracker
Mismanaged budgets are a thing of the past! Stop worrying, Start track
by Prototion Staff ❤️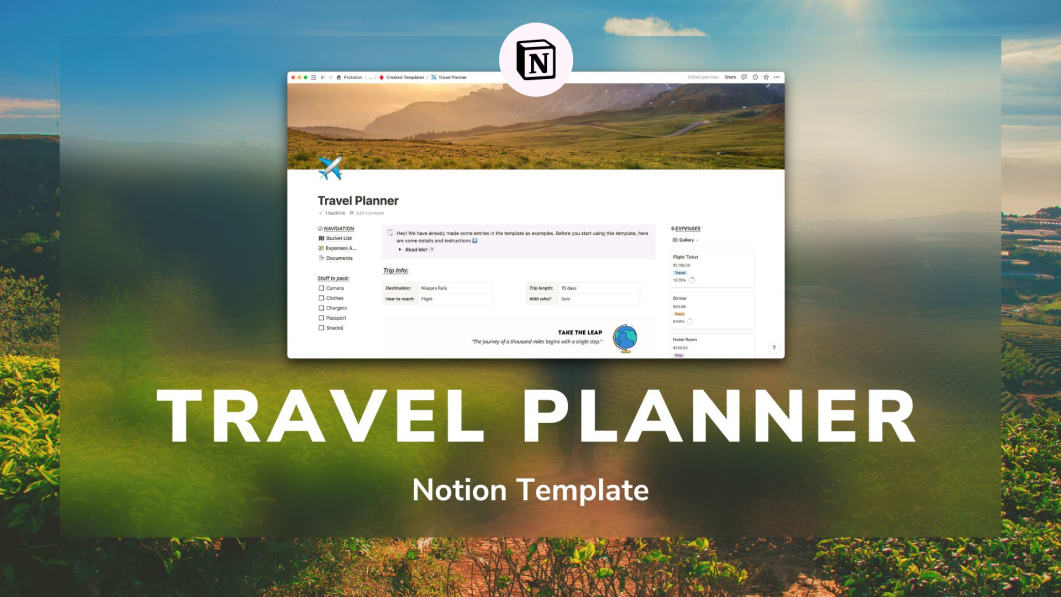 Travel Planner
Love to travel? Grab this Notion Template and become a Pro Travel plan
by Prototion Staff ❤️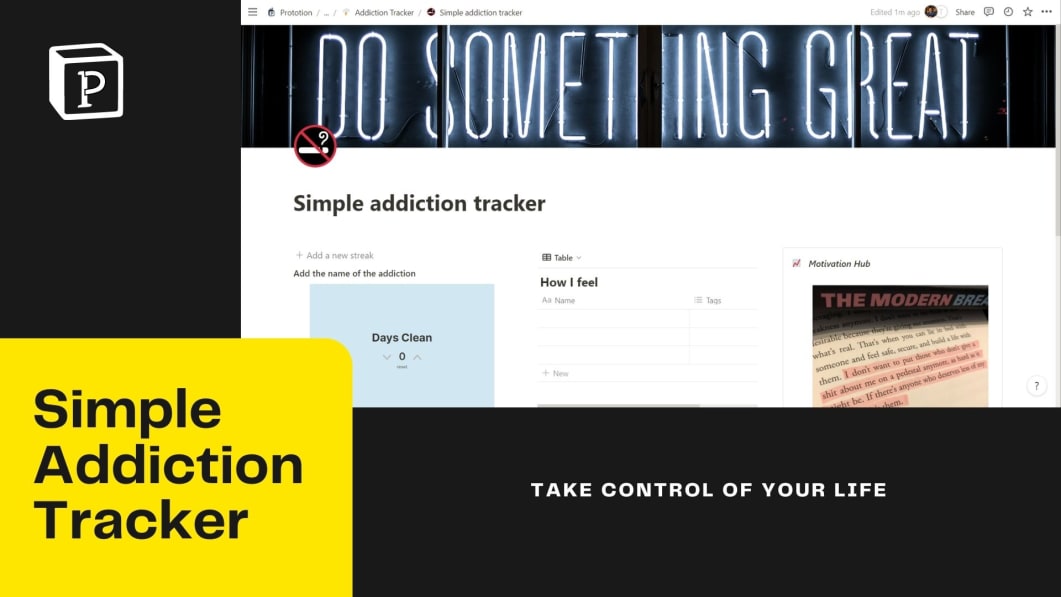 Addiction Tracker
Get rid of any kind of addictions & take a step ahead with this Notion
by Prototion Staff ❤️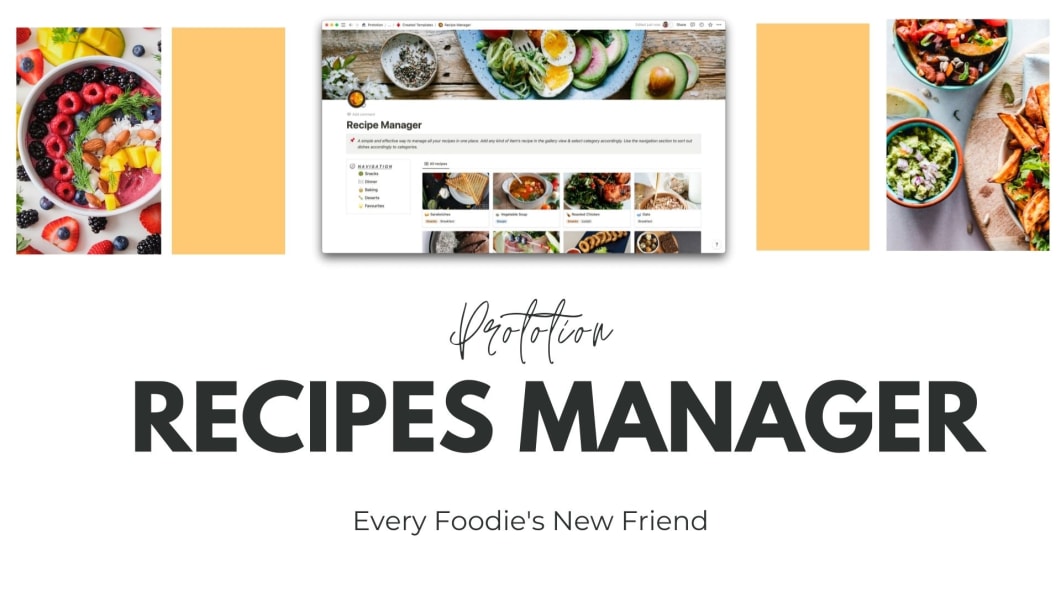 Recipe Manager
Never let different types of recipes be scattered over different platf
by Prototion Staff ❤️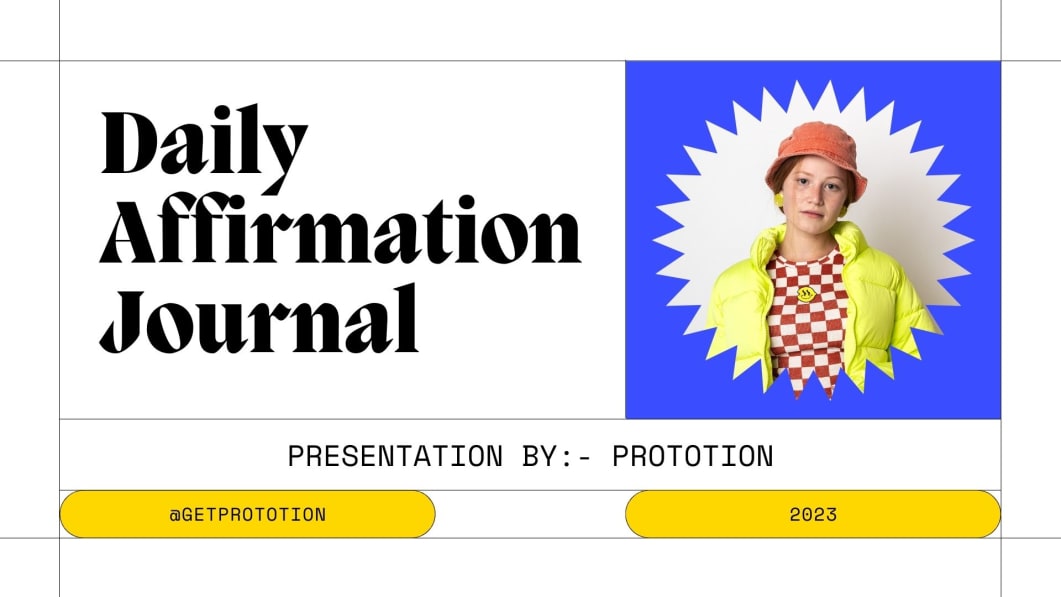 Affirmation Journal
Never let negative thoughts affect you, Reprogram your mind Using this
by Prototion Staff ❤️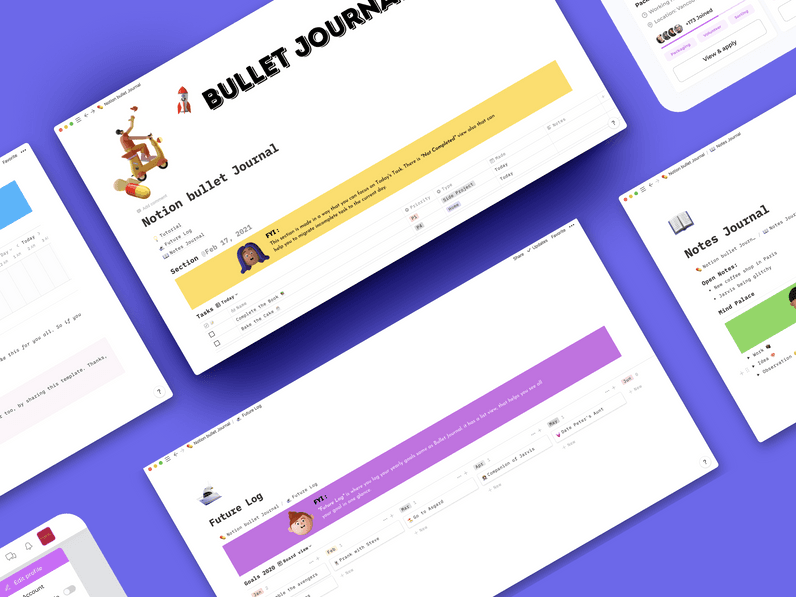 Notion Bullet Journal
A combination of bullet journal and Notion to bring you the best of bo
by Prototion Staff ❤️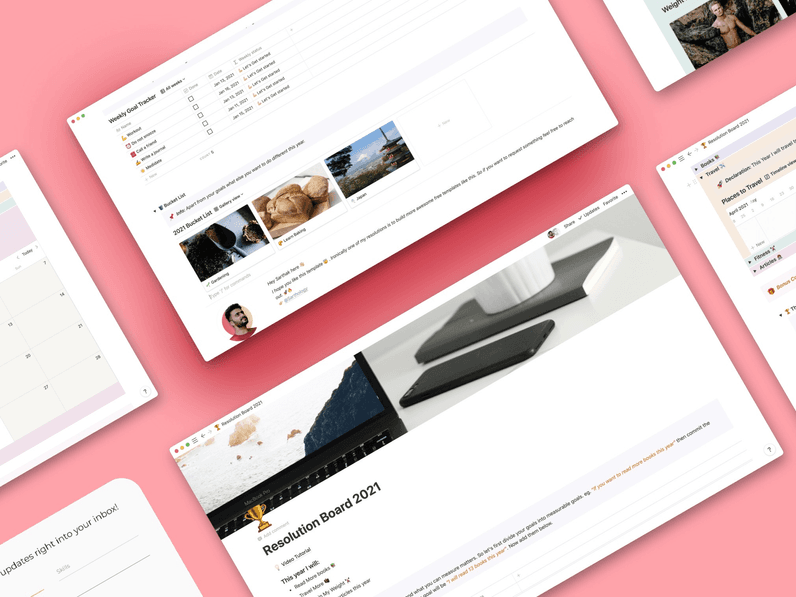 Resolution Board
Plan your New Year resolutions and achieve them with this one and only
by Prototion Staff ❤️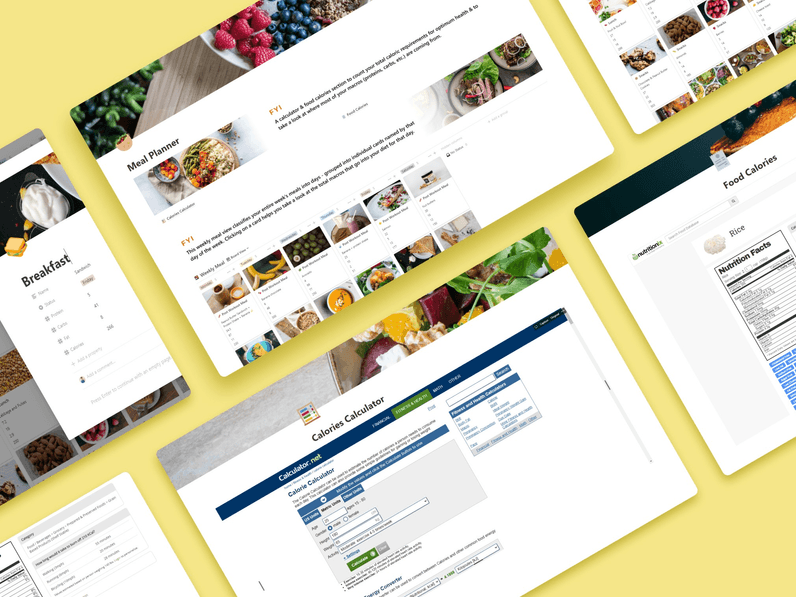 Meal Planner
Organise your weekly and daily meals with your meal planner
by Prototion Staff ❤️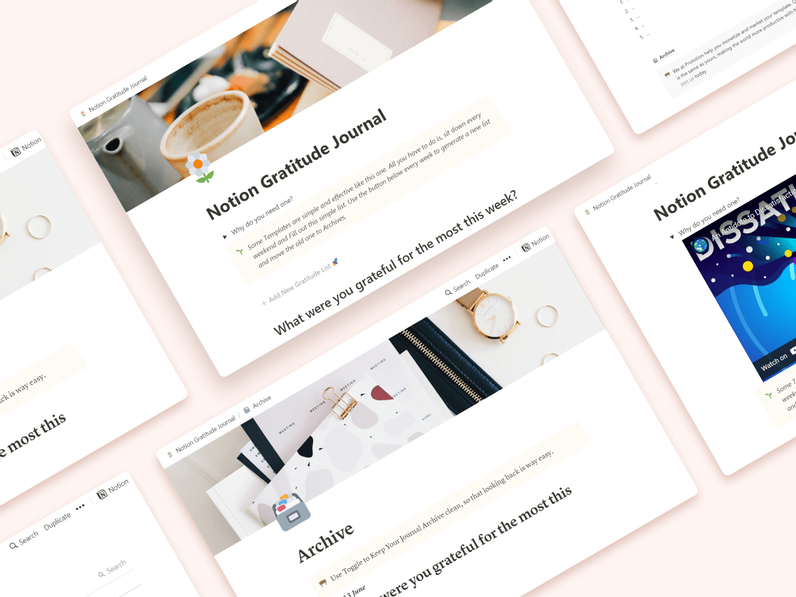 Notion Gratitude Journal
Prototion brings to you this amazing Gratitude Notion Template, that i
by Prototion Staff ❤️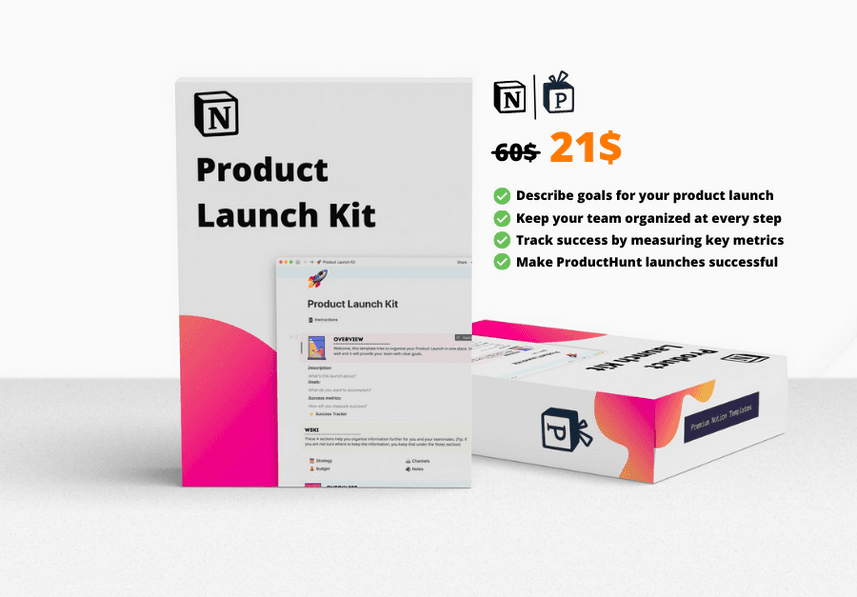 Product Launch Kit
Plan your product launch using this Notion Launch Kit to get more succ
by Prototion Staff ❤️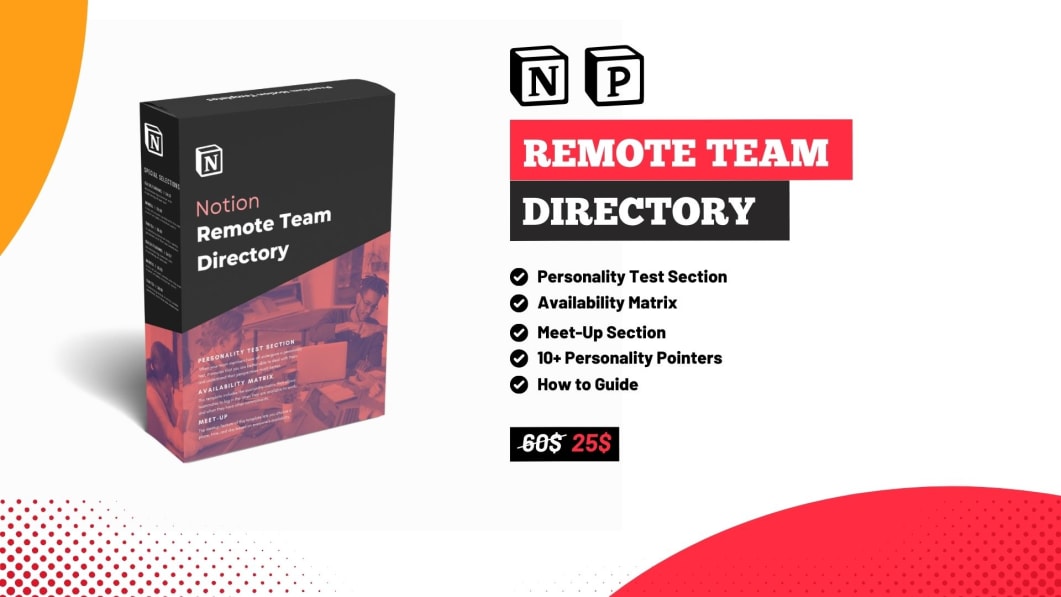 Remote Team Directory
A system to monitor & enhance the productivity of your team when worki
by Prototion Staff ❤️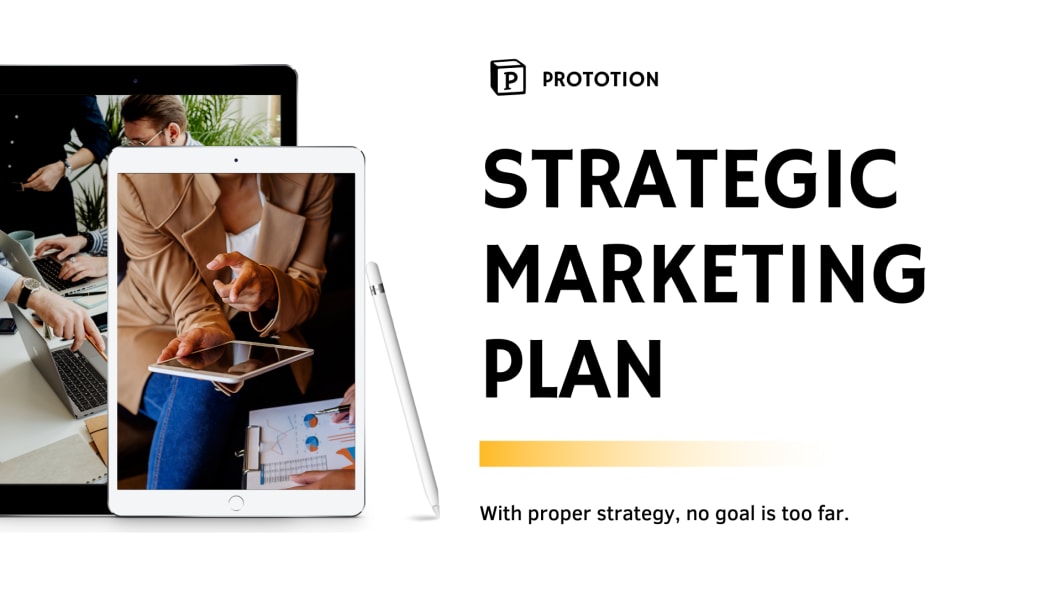 Strategic Marketing Plan
This Notion Template lays out all the basics that you need to get star
by Prototion Staff ❤️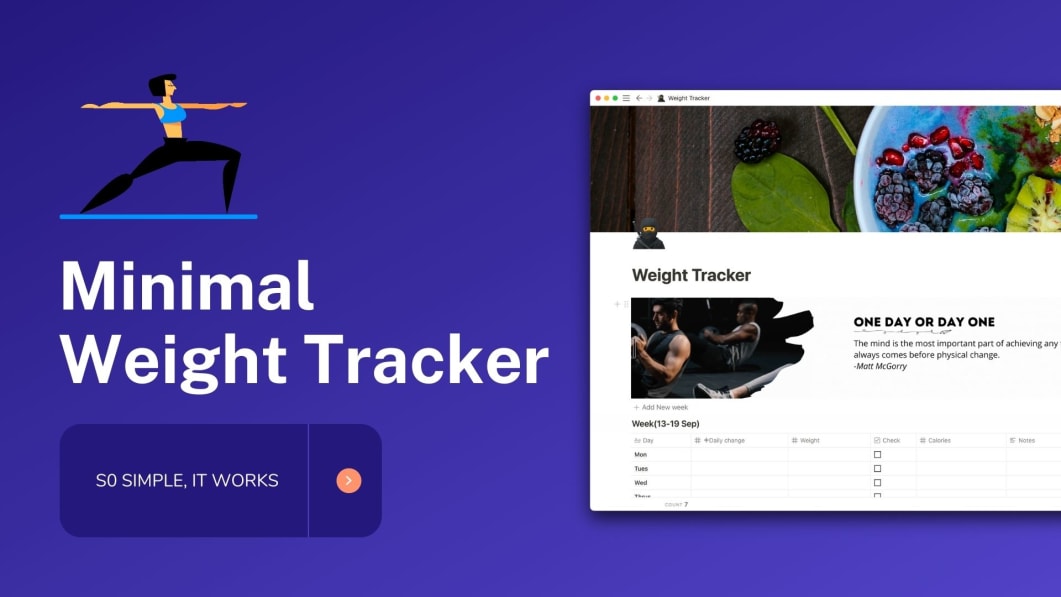 Weight Tracker
The weight tracker template will help you to record weight daily. Set
by Prototion Staff ❤️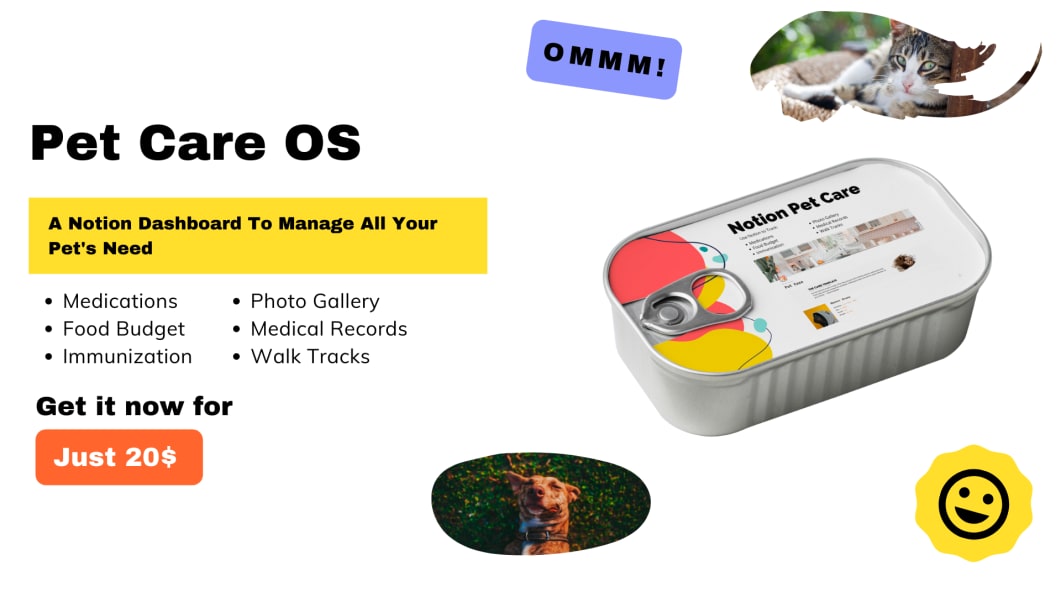 Pet Care OS
This Notion template will help you to maintain a proper schedule of yo
by Prototion Staff ❤️
Extra Savings with Bundles 🔥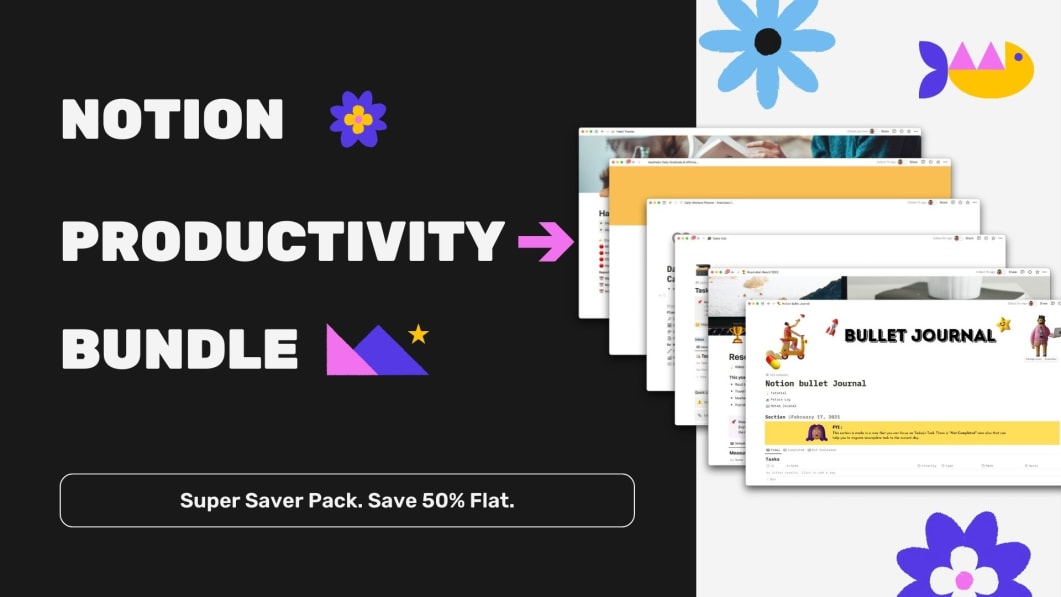 New Productivity Bundle
We have handpicked the perfect selection of Notion Templates to help y
by Prototion ❤️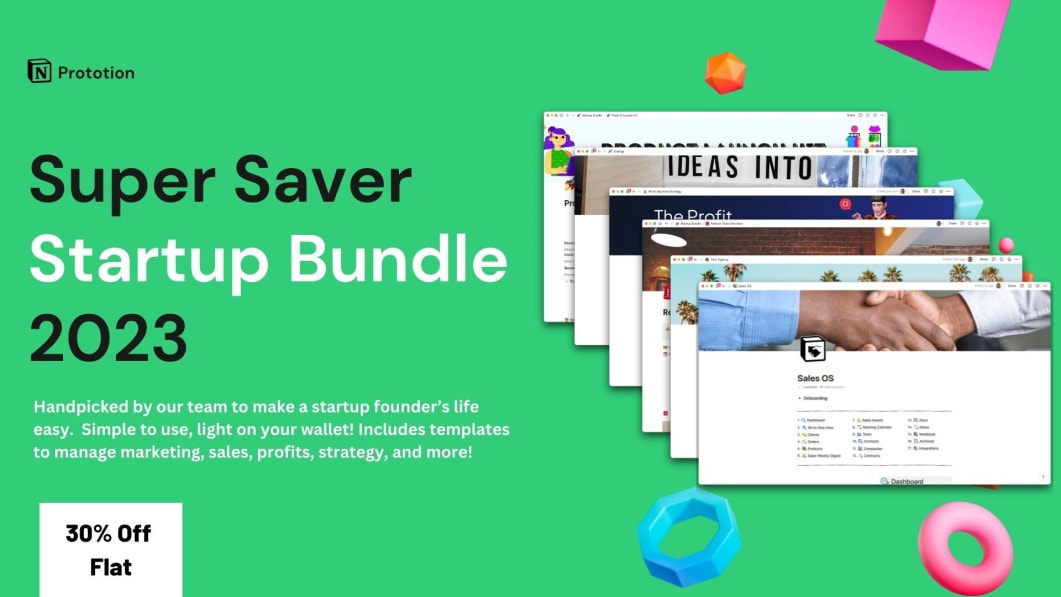 New Start-Up Bundle
We have handpicked the perfect selection of templates for people who o
by Prototion ❤️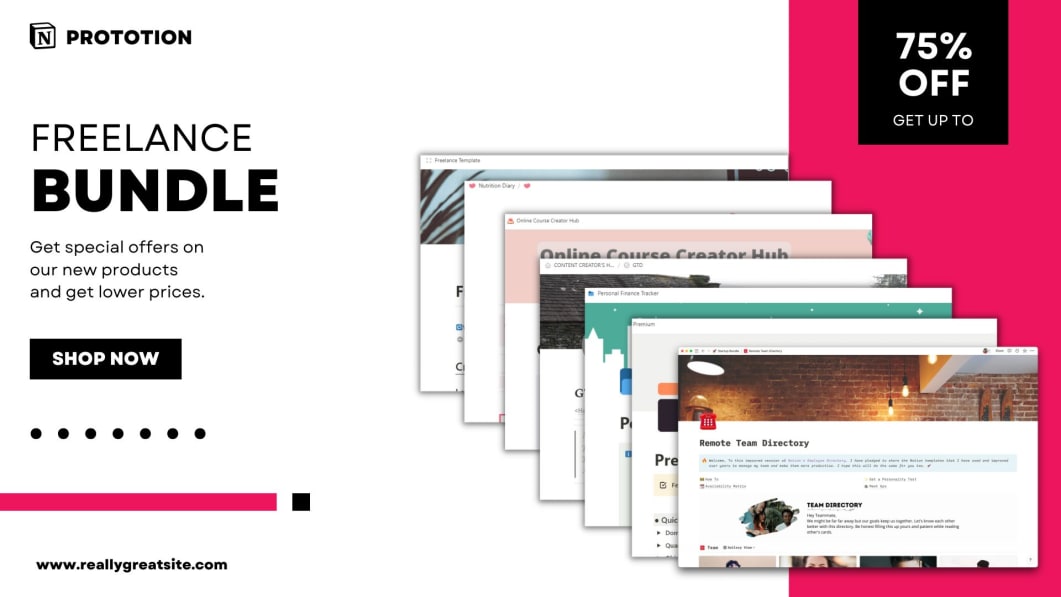 New Freelance Bundle
This bundle is for all the Freelancers who want to be more organized,
by Prototion ❤️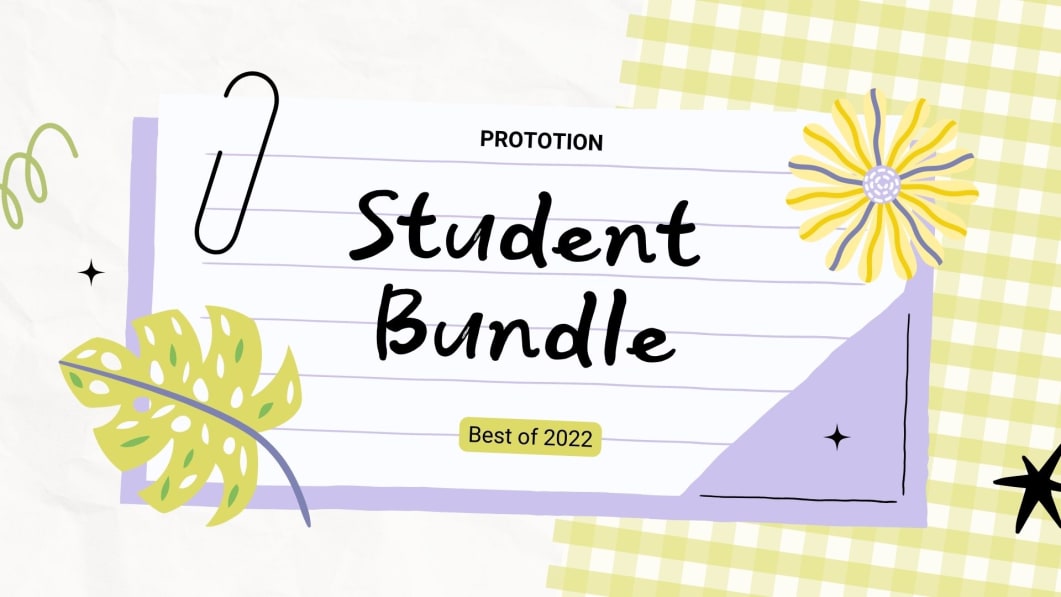 New Student Bundle
This bundle has the perfect selection of Templates for all the student
by Prototion ❤️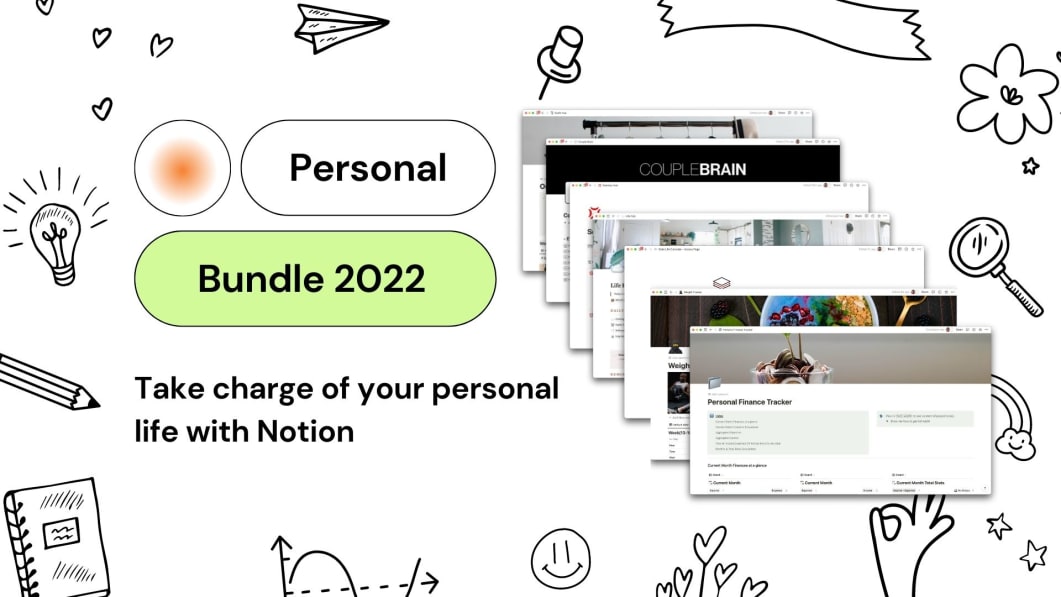 New Personal Bundle
From planning outfits for the whole week to managing finances, We have
by Prototion ❤️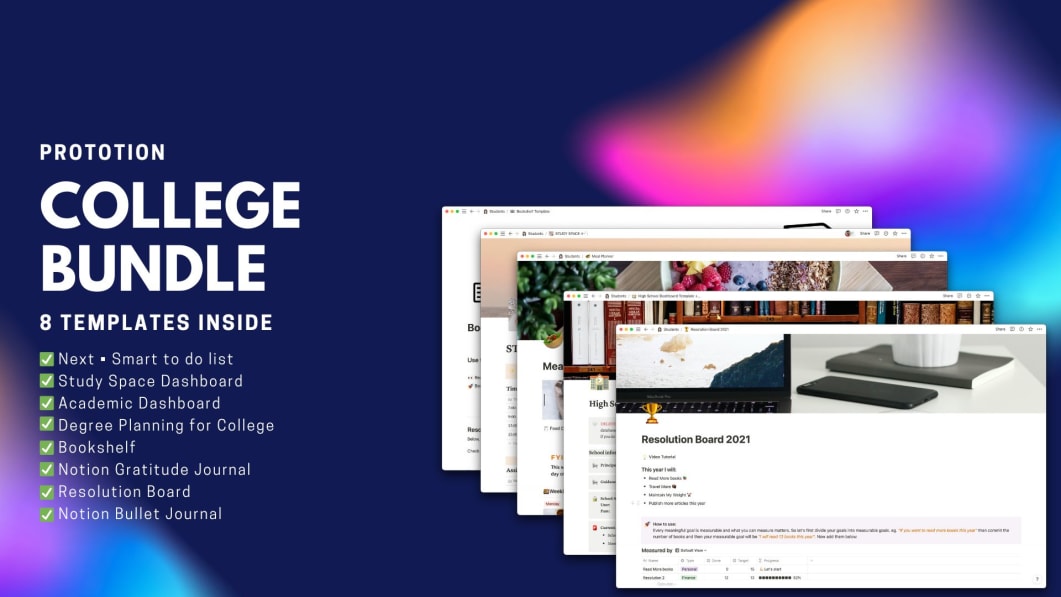 College Bundle
Optimise your college journey, with planning, book management, and lec
by Prototion ❤️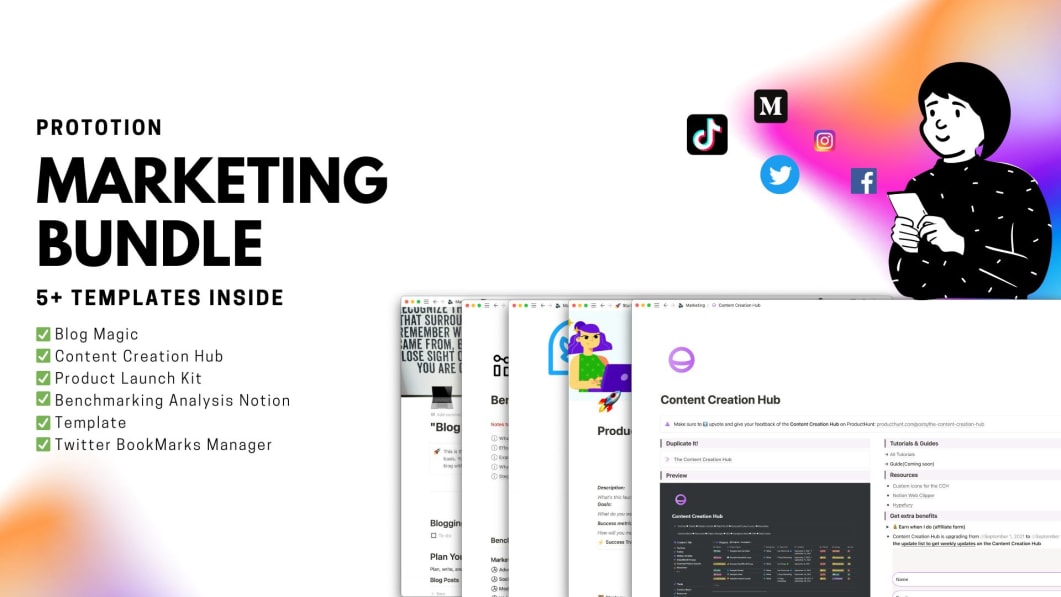 Marketing Bundle
A solid marketing campaign requires a lot of planning, team, data anal
by Prototion ❤️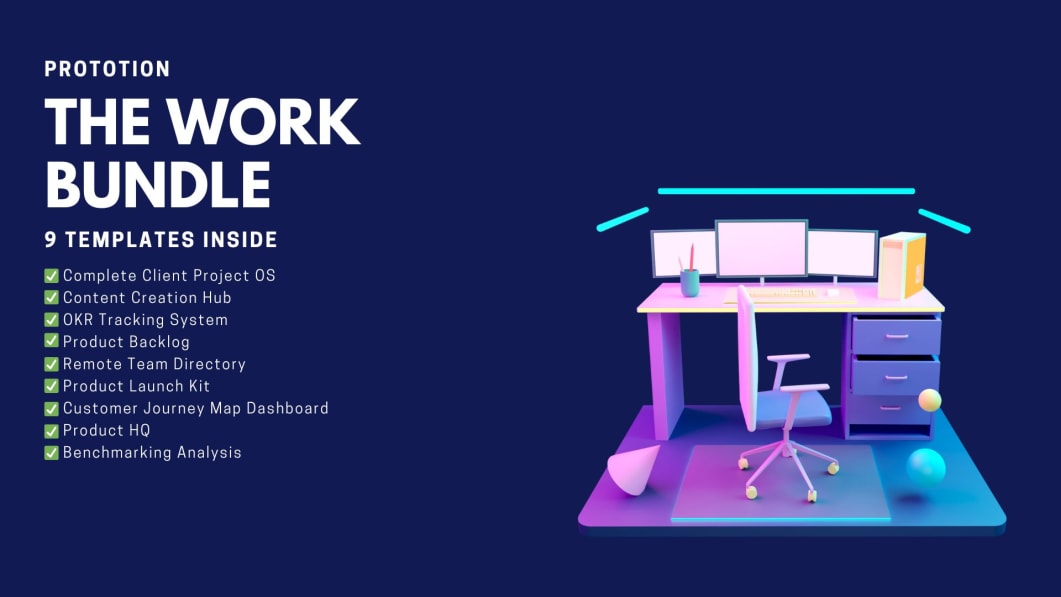 Work Bundle
This Work Bundle is an asset for all the working individuals who want
by Prototion ❤️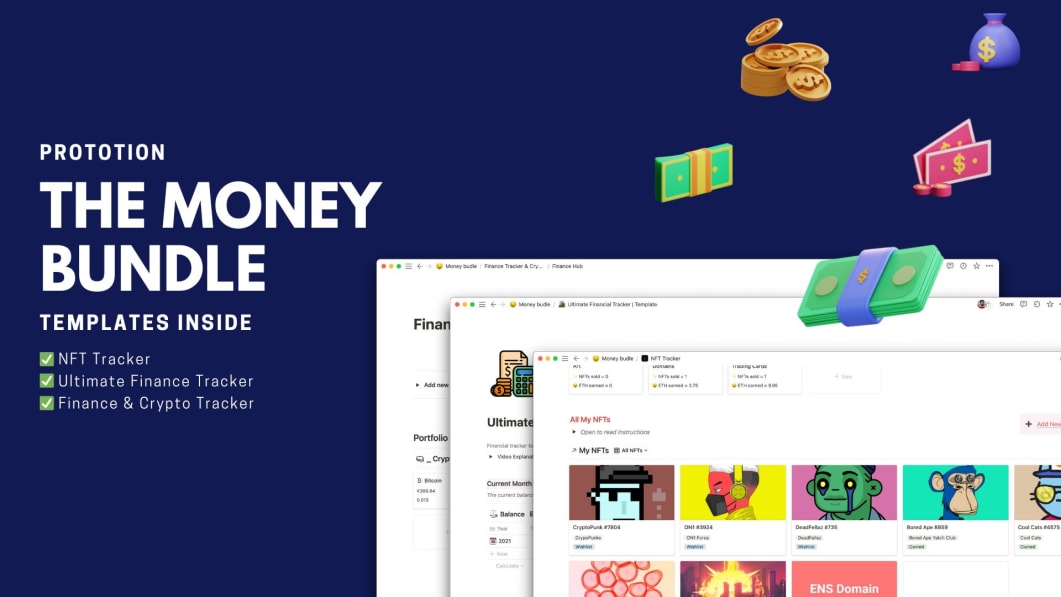 Money Bundle
This Money bundle is bound to make all your budget problems disappear.
by Prototion ❤️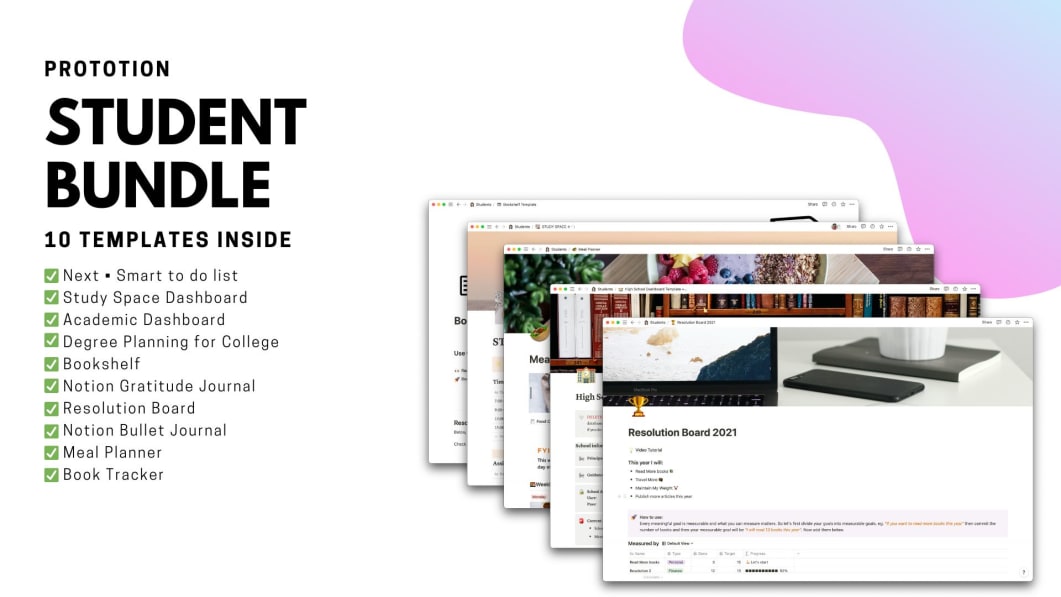 Student Bundle
Get ultra high grades while maintaining a fun social life with this No
by Prototion ❤️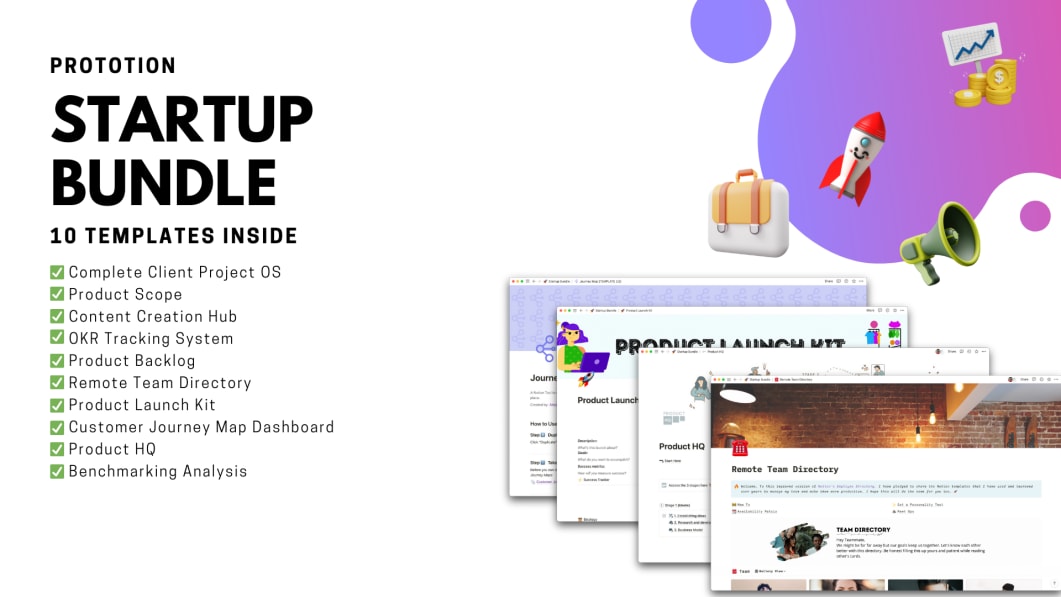 Startup Bundle
This bundle comprises all the tools necessary to make the best startup
by Prototion ❤️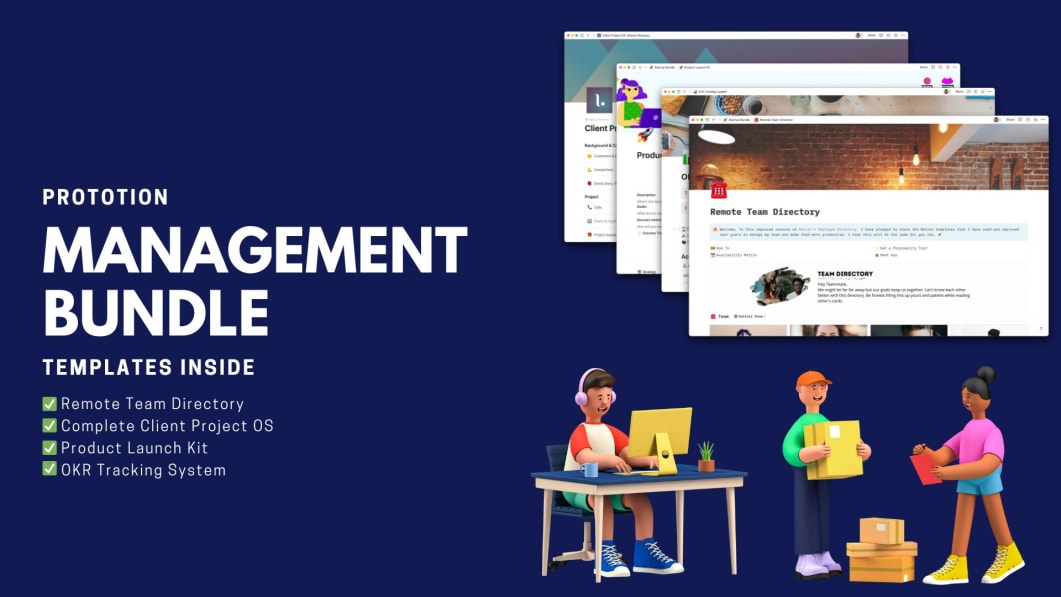 Management Bundle
Say bye to all your management woes with this all in one notion templa
by Prototion ❤️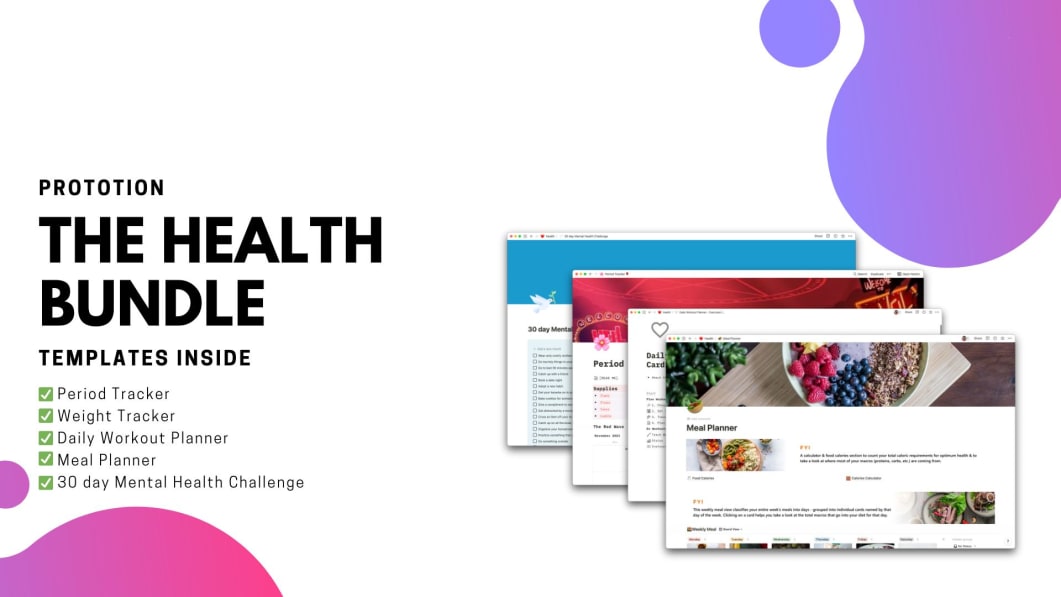 Health Bundle
The Notion Health Bundle includes your meal, excercise, mental and phy
by Prototion ❤️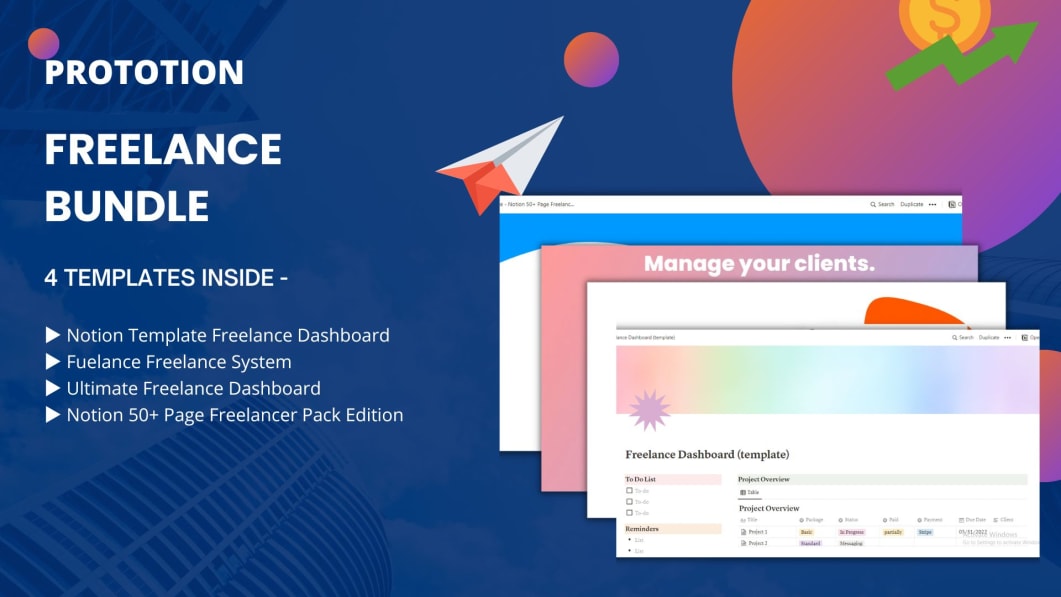 Freelancer Bundle
This bundle comprises all the tools necessary to make Freelancing easy
by Prototion ❤️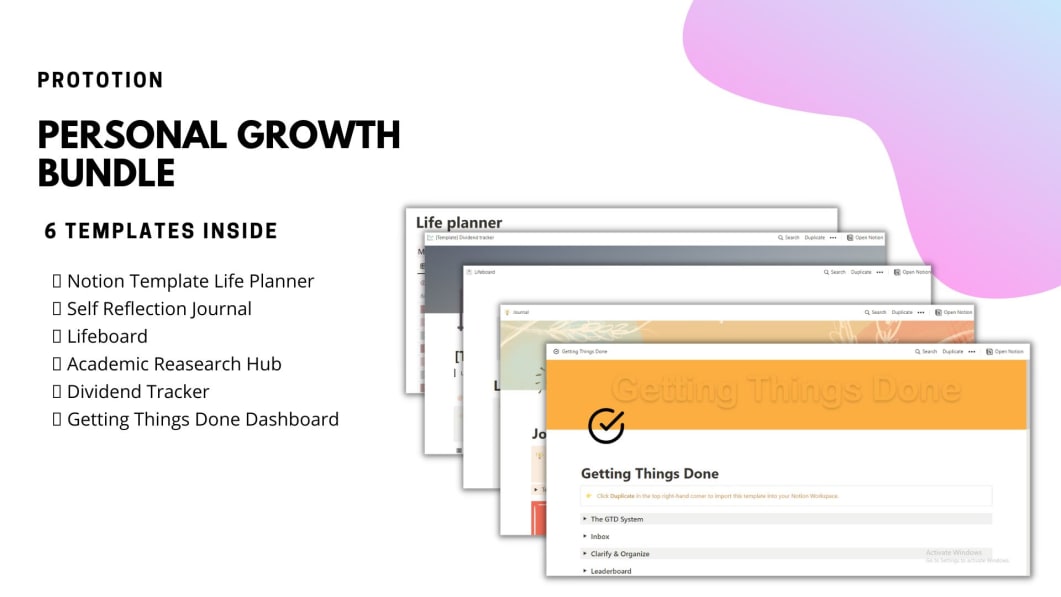 Personal Growth Bundle
This bundle contains all the tools to make you understand & push yours
by Prototion ❤️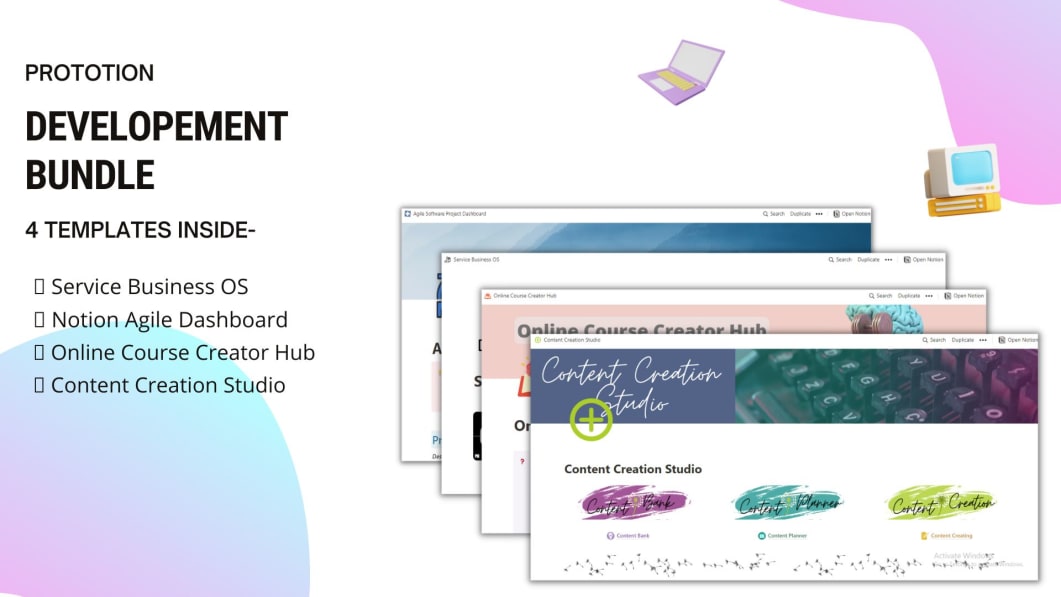 Development Bundle
This Development Bundle is an asset for all teams & individuals who wa
by Prototion ❤️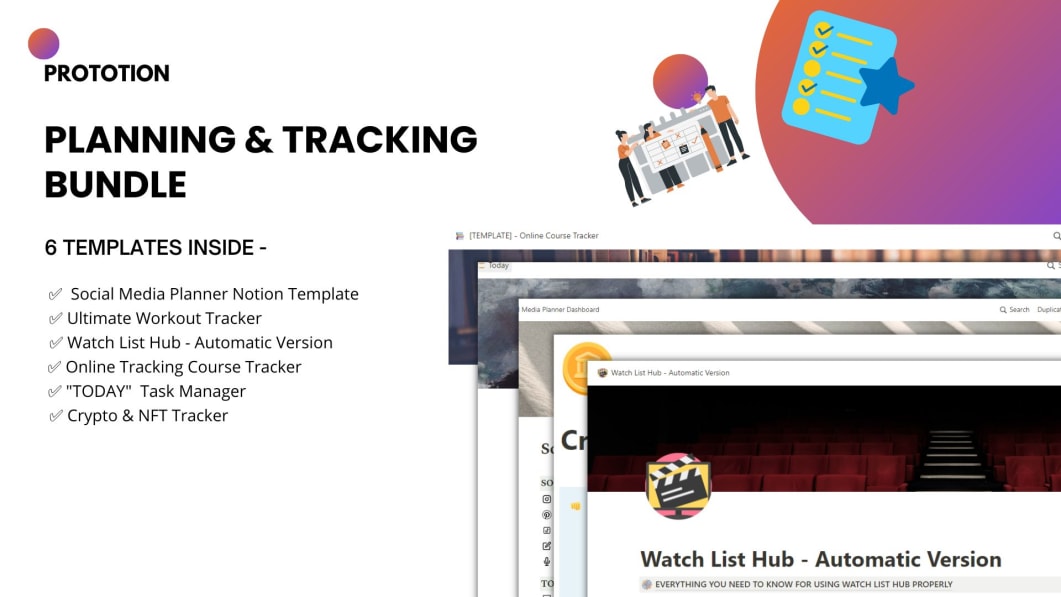 Planning & Tracking Bundle
Panning & Tracking events/things are one of the most difficult tasks b
by Prototion ❤️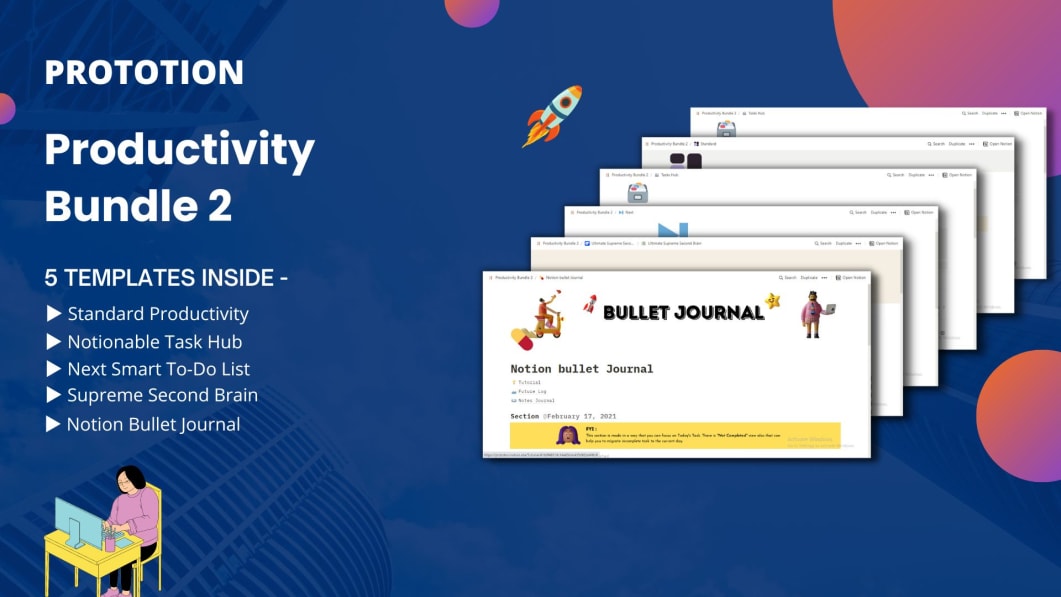 Productivity Bundle 2
This bundle has all the templates which will make you able to do thing
by Prototion ❤️
Template Description
Make People Think You're A Genius
Not that long ago though, I was really bad at achieving my goals so bad that I literally couldn't even do anything. At the end of each month, I would look at my to-do list hoping to see progress but there wasn't because of procrastination. I knew something had to change … but what?
Achieve Your Goals By Magic
Over the next 1 year, I went from nothing to managing my tasks and projects like a pro. In that time period, everyone thought I am a genius.
But like everyone else, I had 24 hours a day to work with, a bunch of tasks to get done and even more everyday duties. Even though I was able to manage all my projects & tasks, achieve my goals and live my dreams.
What was the difference between others and me? … I had a system I could fully rely on.
Here's Exactly What Will Be Able To
Stay on top of your goals and milestones — track the books you read and take notes — learn the information from the course you took — and lots more
Capture and organize everything inside of Notion — turning it into a truly all-in-one workspace.
Take notes and set tasks intelligently — keeping itself clean and minimalistic
Create a clear, clutter-free plan for your day
Plan your day without stress — emphasize self-care, which is easy to forget when you're focused on work
Write morning pages and review how your day went
Turn every project into a hub where you can manage tasks and notes related to that project
No more jumping back and forth between a project management app and a note-taking app — all are here, all-in-one place
Anything can be sent to a smart archive — if something isn't relevant to you, archive it and make your workspace clean
Have both Projects and Resources, creating hyper-useful dashboards for each main area of your life
Collect every task and note that hits your inbox — get everything organised instantly
And lots more!
Grab Your Seat Now At This Exclusive Price!
The system contained in Supreme Second Brain is so simple, so instantaneous, and so effective, that it's as if you achieve your goals by magic. If you implement even one part of this system, you'll see a significant change in your life. And you'll know the system worked when you start hearing "You are a genius!" … they will be curious about your secret.
Here's What People Think About It
"This template is a good framework for everybody who wishes to start building a secon dbrain dashboard in Notion." — Phillipp Stelzel, digital creator
"If you're tired of forgetting everything and having to sift through massess of illegible notes, this is the best system for you. I absolutely recommend it. Thanks!" — John Frank, content creator
"My writing has gotten better and my concepts are clearer since I use Supreme Second Brain. I am already able to design things that I would never have thought of before!" — Jade Smith, writer
"Supreme Second Brain has made me feel more organized. I wish I was using this all my life." — Thomas Johnson
If you want to achieve your goals, get more things done, manage your projects properly, and live your dreams … then grab this Supreme Second Brain, use its system, and see for yourself.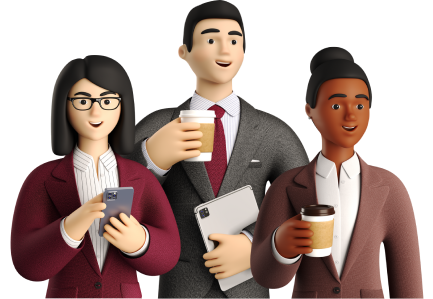 Be a Maker and start earning now
Have a knack for building useful or aesthetic Notion templates? Prototion is the perfect platform for generating revenue by selling templates. Learn more
Be a maker