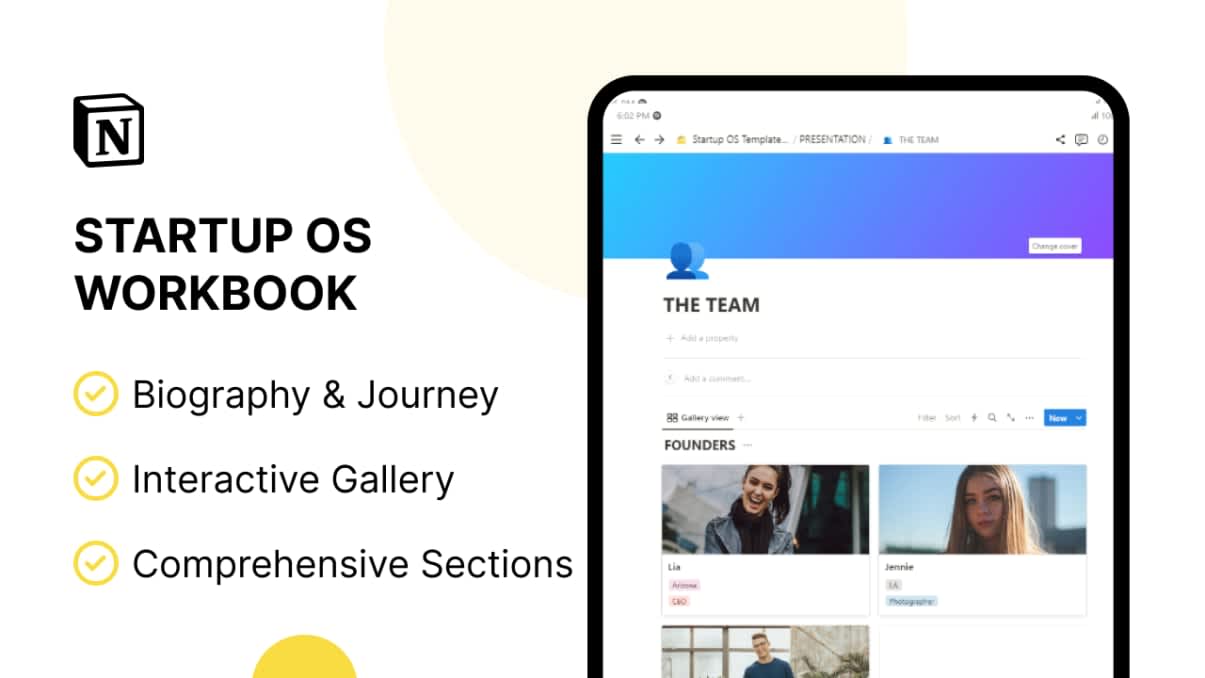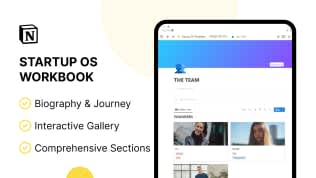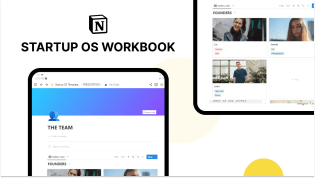 Startup OS Workbook
By
Boost your startup journey with the "Start-Up OS Workbook." Customize it, your entrepreneurial adventure confidently!
Rating:
Know more details about this template's features? Click here
Notion
Combo Marvels
Twice the Productivity Power With Template Bundles
Template Description
🚀 Introducing the Start-Up OS Template Workbook 🚀
Are you on the brink of launching a groundbreaking startup? Do you need a comprehensive, easy-to-use toolkit to craft the perfect pitch deck, impress investors, and navigate the complexities of the business world? Look no further – our "Start-Up OS Template Workbook" is your essential companion on your entrepreneurial journey.
🌟 Why Choose This Template?
🔍 Perfect Your Pitch Deck:
Crafting an effective pitch deck is essential when presenting your business idea to potential investors and securing funding. This template provides a structured framework for you to outline your vision, goals, and strategies clearly.
📊 Interactive Gallery:
Our user-friendly gallery empowers you to effortlessly filter, sort, and manage your business plan's various components. Whether you're brainstorming solutions or detailing your team's expertise, you can easily organize and access essential information.
🌐 Comprehensive Sections:
Dive into the core elements of your startup journey with dedicated sections to address every critical aspect, from defining the problem you're solving to identifying your target market and revenue model.
📈 Milestones and Funding Tracking:
Stay on top of your startup's progress with tables and tracking mechanisms to record milestones achieved and funding received. It's the perfect way to visualize your journey's evolution.
👥 Team Showcase:
Highlight the talented individuals driving your startup's success with a gallery that introduces key team members. Their expertise and passion can help instill confidence in potential investors and partners.
🎉 Who Benefits from This Template?
🚀 Entrepreneurs:
If you're embarking on a startup journey and need a versatile tool to structure your business plan and pitch deck, this template is your ideal companion.
💼 Investors and Advisors:
Investors and business advisors can use this template to collaborate with startups, streamline the pitching process, and ensure that all necessary information is included.
📝 Educators and Incubators:
Educators and incubators can leverage this template as a valuable teaching tool for aspiring entrepreneurs, guiding them through the complexities of startup development.
🎉 Template Contents:
🔍 Problem Identification:
Define the problem you're solving and provide real-life examples to validate its existence.
💡 Solution Strategy:
Outline your unique solution to the problem and highlight what sets it apart from existing options.
🚀 Competitive Analysis:
Analyze the competition and assess barriers to entry for your solution.
💰 Revenue Model:
Detail how your startup plans to generate income.
🎯 Target Market:
Identify and describe your target audience.
📦 Product/Service:
Provide an overview of your product or service and its key features.
🏆 Milestones:
Track and celebrate your startup's achievements and key milestones.
💵 Funding So Far:
Document the funding received to date.
👥 Team Showcase:
Introduce your team members and their roles within the startup.
📌 FAQs (Frequently Asked Questions)
🚀 Q: Is this template suitable for any type of startup? A: Yes, this template is versatile and can be customized to suit startups in various industries and sectors.
🌐 Q: Can I easily share this template with my team or investors? A: Absolutely! You can collaborate with your team and share the template with investors using popular productivity tools and cloud storage services.
📊 Q: Are there predefined tables and structures for each section? A: Yes, each section within the template comes with predefined tables and structures to guide you in presenting your startup's information effectively.
🔍 Q: Is this template compatible with both desktop and mobile devices? A: Yes, the template is fully responsive, ensuring accessibility and ease of use on desktop and mobile platforms.
📢 Launch Your Startup with Confidence
Elevate your startup journey with the "Start-Up OS Template Workbook." From problem identification to showcasing your team's expertise, this template is your strategic partner in shaping your business vision and attracting the right investors. Customize it to your unique needs, collaborate seamlessly, and embark on your entrepreneurial adventure with confidence! 🚀📊
Notion

Workspaces 🪴

A collection of best templates by best makers, Coming Up next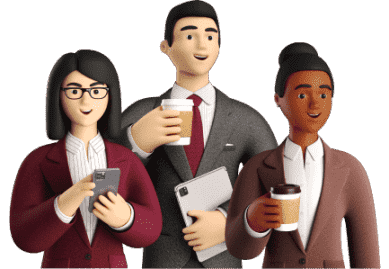 Be a Maker and start earning now
Have a knack for building useful or aesthetic Notion templates? Prototion is the perfect platform for generating revenue by selling templates. Learn more
Be a maker