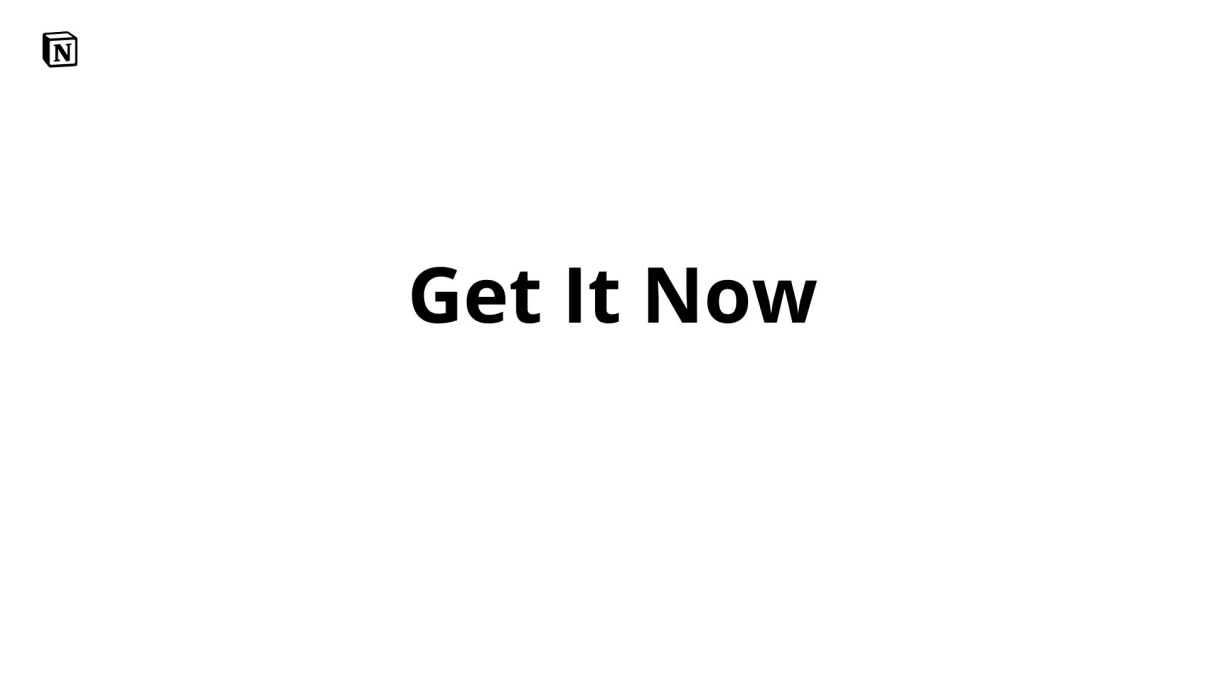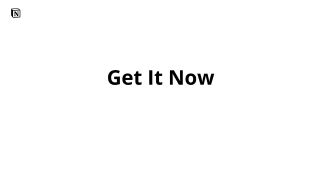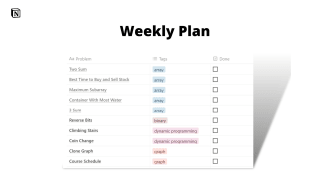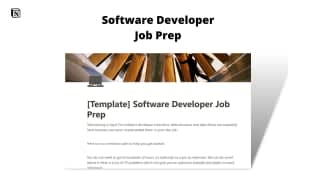 Software Developer Interview Leetcode Plan
By
Whether you have a week or two weeks or one month of time for prep. This template auto-filters the problems to practice
Rating:
Know more details about this template's features? Click here
Notion
Combo Marvels
Twice the Productivity Power With Template Bundles
Template Description
Why did I create this template?
Interviewing is hard. For software developer interviews, data structure and algorithms are especially hard because you never implemented them in your day job.
I created this template to narrow down the number of problems to absolute minimum which fit into my timeline.
What's inside the template?
A list of problems to be solved on leetcode website which cover optimum depth and breadth give a time period.
The topics are stored in a database, displaying all the topics in a list view. The database has a checkbox indicator for each topic to keep track of which ones are done and which ones are pending.
I have included a Progress bar that shows in real time, how much out of all the topics/problems you have successfully prepared for!
I have also included some tips that I think will help you during the preparation and also during the interview!
Benefits of this template?
What are the benefits of the template?
You do not need to grind hundreds of hours on Leetcode to crack an interview. We can be smart about it. Here is a list of 75 problems which will give you an optimum breadth and depth to crack interviews. You never have to plan or curate problems for your leetcode. It is a ready-made battle-tested template which gives you maximum bang for buck.
Notion

Workspaces 🪴

A collection of best templates by best makers, Coming Up next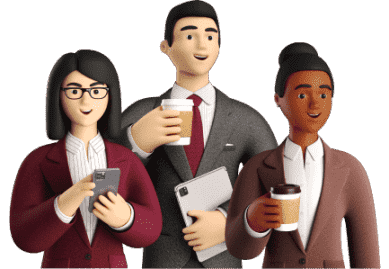 Be a Maker and start earning now
Have a knack for building useful or aesthetic Notion templates? Prototion is the perfect platform for generating revenue by selling templates. Learn more
Be a maker