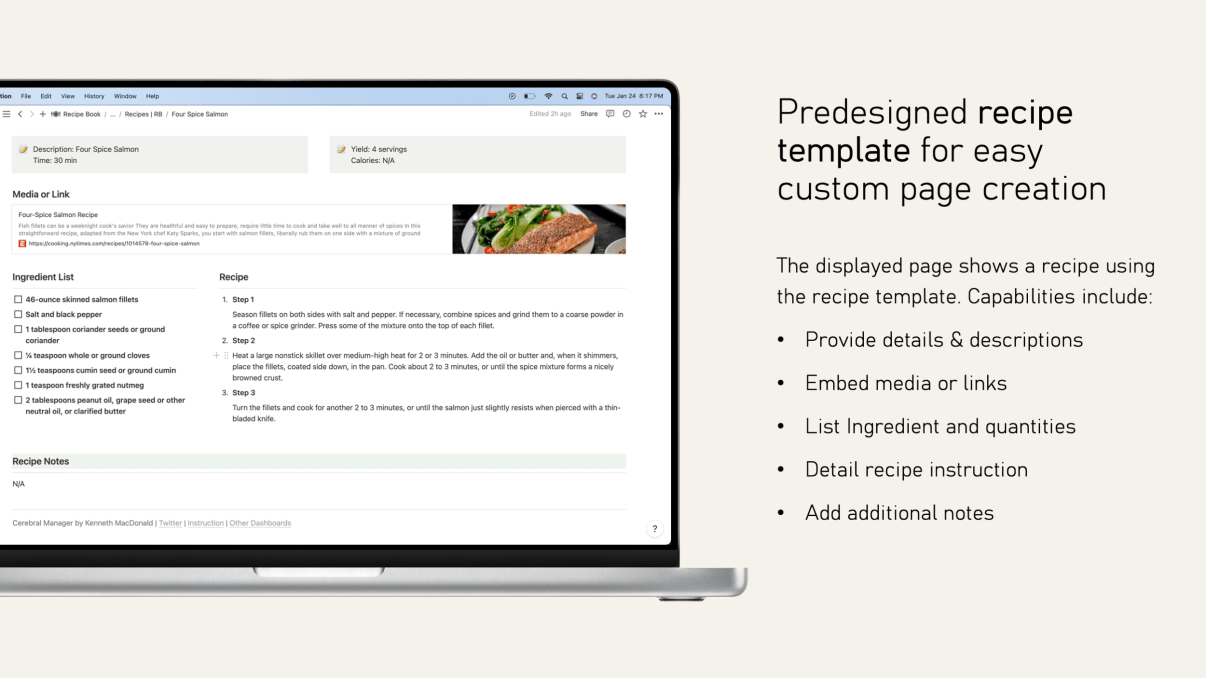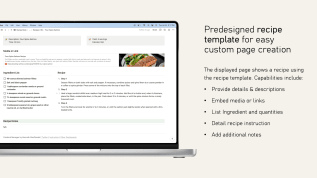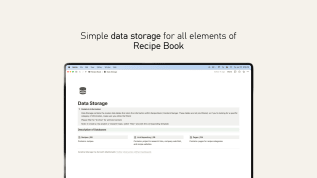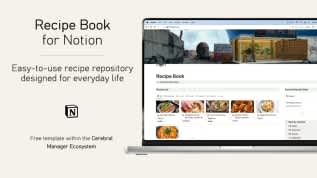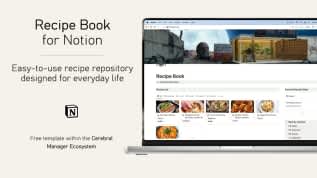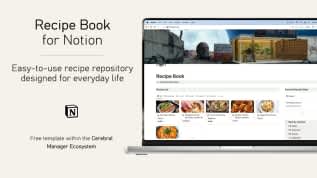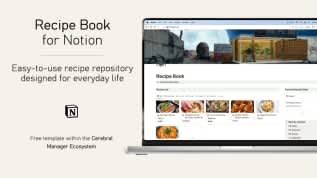 Recipe Book for Notion
By
Recipe Book is an easy-to-use recipe repository designed for everyday life.
Rating:
Know more details about this template's features? Click here
Notion
Combo Marvels
Twice the Productivity Power With Template Bundles
Template Description
Why did I create this template?
Recipe Book is an intuitive and user-friendly template specifically created to serve as a digital recipe repository for everyday use.
It simplifies the process of meal planning, helps you stay organized in the kitchen, and enhances your overall cooking experience.
Recipe Book is an easy-to-use recipe repository designed for everyday life. While there are other recipe books available, Recipe Book's superior construction leverages a well-designed template, quality UI, an ability to sort by various categories, and a simple method to save your favourite sites as well as recipes.
What's inside the template?
Leverage a predesigned recipe template for a clean look every time.
Create hyperlinks for your favourite sites using the recipe website repository.
Switch between cuisine and meal category.
Rate and categorise all recipes and recipe sites.
Access simplified data storage for custom adjustments.
Enjoy tips and tricks for easy use.
How to use the template?
Duplicate it in your own Notion workspace
Now you can easily use the template
What are the benefits of the template?
Organization and Accessibility: With the Recipe Book template, you can efficiently organize and access all your favorite recipes in one centralized location. It eliminates the need for scattered or misplaced recipe cards or bookmarks, ensuring that you can quickly find the recipe you need whenever you want to cook or bake.
Customizable Categories and Tags: The template allows you to categorize and tag your recipes based on different criteria such as cuisine type, meal category (breakfast, lunch, dinner, desserts, etc.), dietary preferences, or specific ingredients. This feature enables you to easily filter and search for recipes based on your specific requirements, saving you time and effort.
Easy Recipe Input: Adding new recipes to your collection is a breeze with the Recipe Book template. You can input all the necessary information, including ingredients, instructions, cooking time, serving size, and even upload accompanying photos. The template's user-friendly interface makes it simple and efficient to add new recipes as you discover or create them.
Notion

Workspaces 🪴

A collection of best templates by best makers, Coming Up next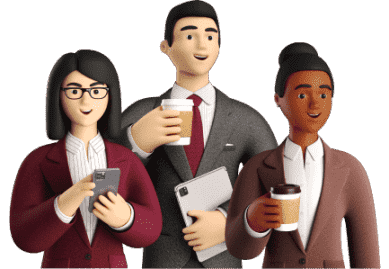 Be a Maker and start earning now
Have a knack for building useful or aesthetic Notion templates? Prototion is the perfect platform for generating revenue by selling templates. Learn more
Be a maker