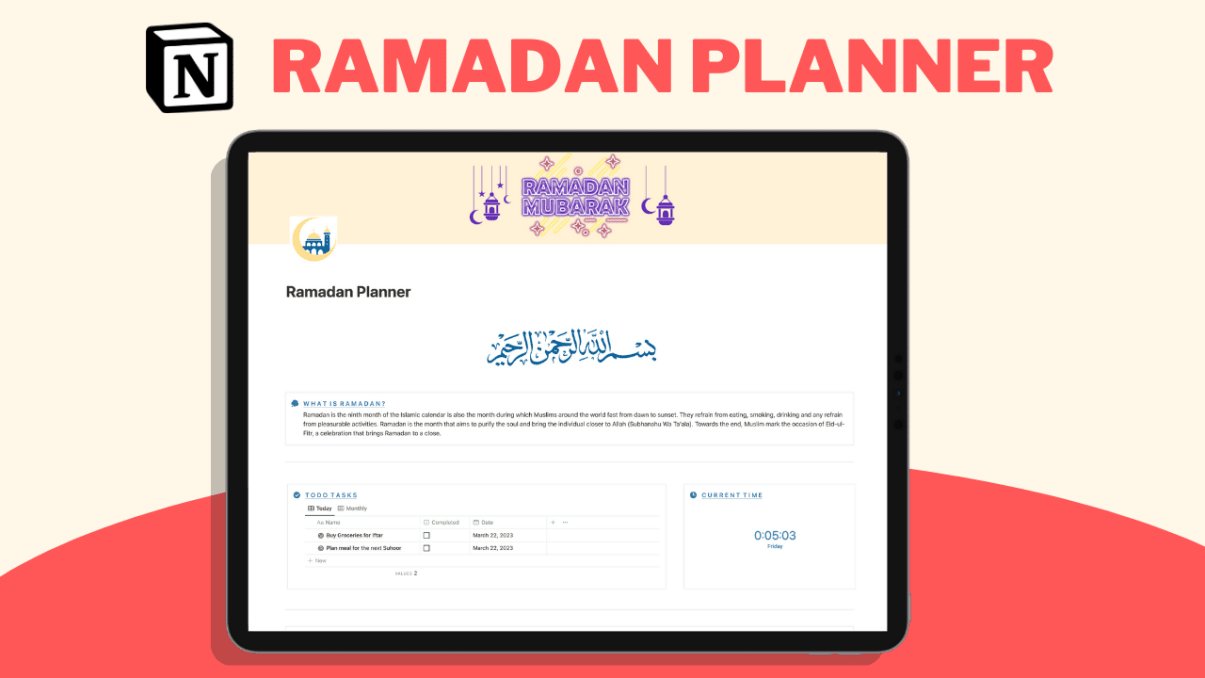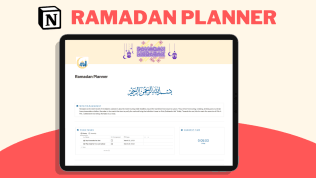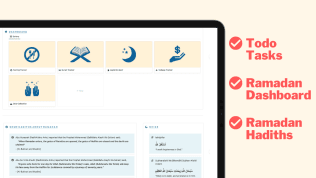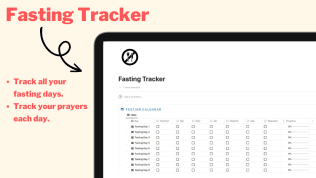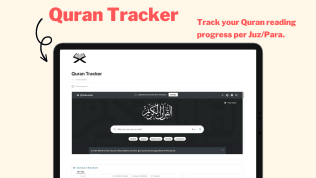 Ramadan Planner
By
Organize the blessed month of Ramadan with this Notion Template. Track all your Ramadan tasks, activities in one place
Rating:
Know more details about this template's features? Click here
Notion
Combo Marvels
Twice the Productivity Power With Template Bundles
Template Description
Why did I create this template?
To help people organize the blessed month of Ramadan with this Notion Template. You can track all your Ramadan tasks and activities at one place.
How to use the template?
Duplicate it in your own Notion workspace
Now you can easily use the template
What's inside the template?
This template includes the below features:
Fasting Tracker
Quran Tracker
Sadaqa Tracker
TodoTasks
Hadiths about Ramadan
Daily Dhikr
Du'a Collection
The importance of Laylat Al-Qadr
What are the benefits of this template?
Holistic Ramadan Management: Step into a realm where your Ramadan planning and activities converge seamlessly. This template becomes your digital haven, encompassing all your tasks and rituals in a single, accessible space.
Spiritual and Practical Harmony: This template resonates with the holistic essence of Ramadan. It's not just about tasks; it's about aligning your spiritual aspirations with practical actions, fostering a sense of profound connection.
Unified Task Tracking: Bid farewell to scattered notes and disjointed plans. With this template, your entire Ramadan journey – from fasting schedules to prayers and self-reflection – is meticulously cataloged for your convenience.
Effortless Ritual Management: Experience the ease of managing your Ramadan rituals. This template guides you through the fulfillment of essential practices, ensuring you remain steadfast in your commitments.
Enhanced Reflection: Capture the essence of self-improvement and reflection that Ramadan embodies. The template provides designated spaces for your thoughts, reflections, and aspirations during this sacred month.
Notion

Workspaces 🪴

A collection of best templates by best makers, Coming Up next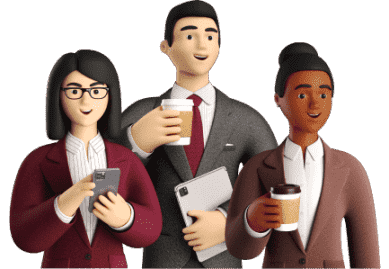 Be a Maker and start earning now
Have a knack for building useful or aesthetic Notion templates? Prototion is the perfect platform for generating revenue by selling templates. Learn more
Be a maker