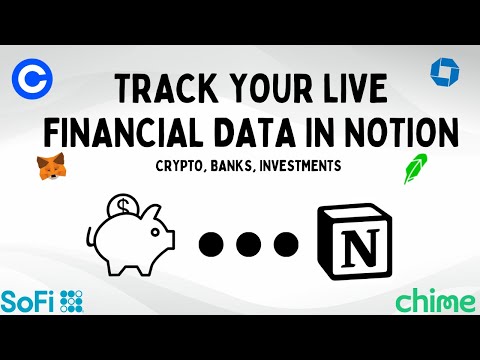 Live Financial Data In Notion (Crypto, Banks, Investments)
By
Live Crypto & Banking Data In Notion: Map accounts, balances, holdings, & transactions to ANY Template of yours.
Rating:
Know more details about this template's features? Click here
🔥 Mid Year Mega Sale 2022

Template Description
Why did I create this template?
I created this template so that people could track all of their finances using notion, but never have to make a manual update to pull in their data.
What's inside the template?
It's a very simple starter template that allows users to map their live account/balances, holdings from investments, and transaction all into one linked database view.
How to use the template?
Go to https://piggybanker.io and you can easily connect all of your crypto and banking accounts and begin mapping over your custom data!
Note: (Connecting accounts is done in a completely secure fashion, we never store any of your login info, it's encrypted and managed by Plaid and Vezgo who are our third party aggregators, and we maintain just a read-only access).
What are the benefits of the template?
Live and automated personal finance tracking in Notion :D
Use a tool you already know and love
Customize the data to ANY template of your choosing
See live updates, pull in current YTD data, and automate relational properties between databases
New linked database views make it simple to see everything in one area
Be a Maker and start earning now
Have a knack for building useful or aesthetic Notion templates? Prototion is the perfect platform for generating revenue by selling templates. Learn more
Be a maker