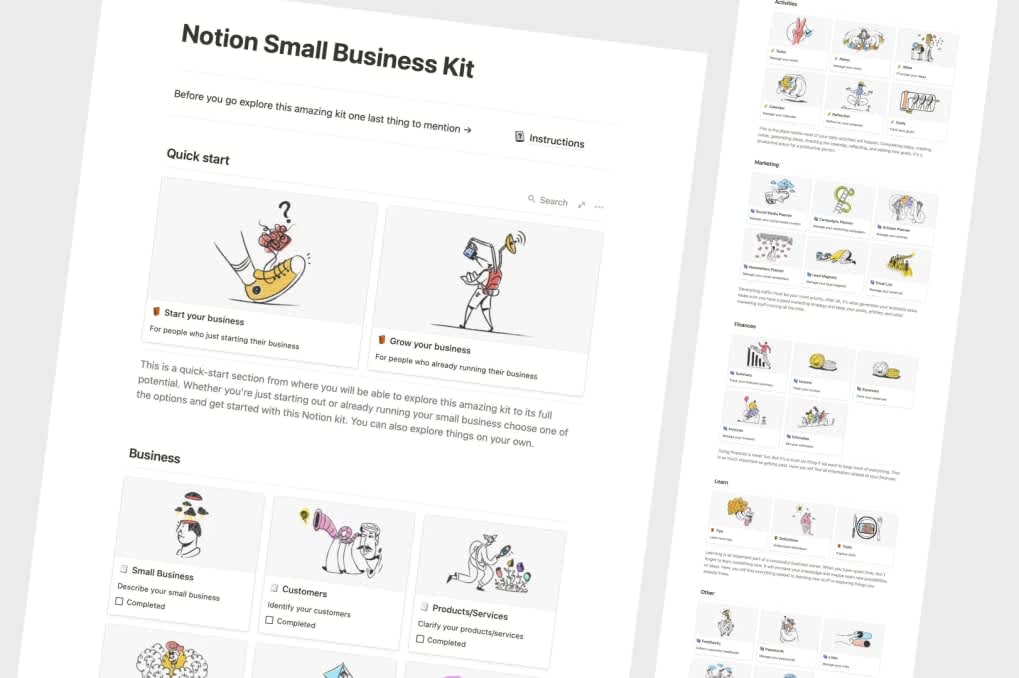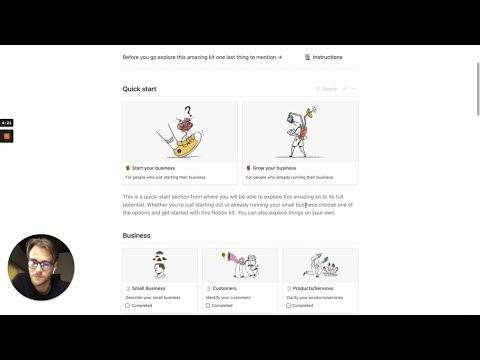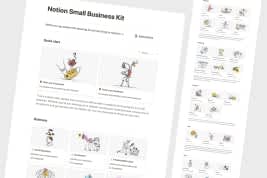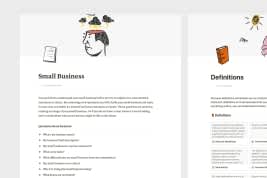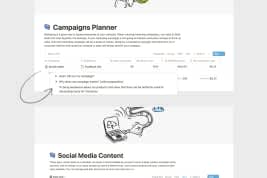 Notion Small Business Kit
By
A simple system built-in Notion prefilled with questions, examples, tools that will accelerate your business journey
Rating:
Know more details about this template's features? Click here
Notion
Combo Marvels
Twice the Productivity Power With Template Bundles
Template Description
Notion Small Business Kit
The easiest way to start and manage your small business. In this Notion Small Business Kit you will find everything you need to know and have as a successful small business owner.
So you are looking for the easiest way to start or manage your small business. Well, this kit is designed exactly for you. No matter if your business is online or offline, e-commerce or service provider agency you will find this kit extremely beneficial. This guide/management template kit will help you to start/manage your entire small business. It's a simple but practical system built-in Notion prefilled with questions, examples, tips, tools, and much more that will accelerate your small business journey. It will be your small business's best friend and the only tool; bringing you clarity and productivity at the same time.
Your ultimate guide and management tool to help you start and manage your small business.
Having your own small business can be a lot of fun, but it can also be quite stressful. There are many things you need to know in order to start your small business. There are also many things you need to have to manage your business on a regular basis. The Notion Small Business Kit is a solution for all of that, so you won't need to worry about anything and focus on the things that matter the most - your business.
Created to accelerate your small business journey with more than 40+ ready-to-use templates for your small business.
Feeling tired of searching for the right information and tools? In this kit, you will find 50+ small business templates, 60+ business questions, 50+ business tips, 135+ business definitions, 60+ business tools, and other cool stuff ready for you to explore and use for your small business.
Clarify and define the most important aspects of your small business to make it successful. Inside you will find prefilled examples, questions, tips, definitions, and more.
There is no single formula for every business to make it successful. But there are main important aspects that you need to know in order to have a higher chance. With this Notion Small Business Kit you will clarify and define all these important aspects. As result, you will have a clearer image of your business, customers, competitors, and more.
Manage your entire small business from one place. Every part of your small business - marketing, finance, etc is covered inside this kit.
Managing a small business can be tough, especially when you need to do all the work yourself! With this kit, you'll have everything you need to run an efficient and profitable business. It includes templates for managing finances, tasks, notes, social media, marketing, and many more.
What's inside
Start your business (for people who just starting their business)
Grow your business (for people who already running their business)
Small business (describe your small business)
Customers (identify your customers)
Products/services (clarify your products/services)
Competitors (identify your competitors)
Marketing (clarify your marketing)
Required (list required things)
Positioning (set your positioning)
Style Guide (fill out your style guide)
Tasks (manage your tasks)
Notes (manage your notes)
Ideas (prioritize your ideas)
Calendar (manage your calendar)
Reflection (reflect on your progress)
Goals (track your goals)
Social Media Planner (manage your social media content)
Campaigns Planner (manage your marketing campaigns)
Articles Planner (manage your articles)
Newsletter Planner (manage your email newsletters)
Lead magnets (manage your lead magnets)
email list (manage your email list)
Summary (track your financial summary)
Income (track your income)
Expenses (track your expenses)
Invoices (manage your invoices)
Estimates (set your estimates)
Tips (learn from tips)
Definitions (understand definitions)
Tools (explore tools)
Feedbacks (collect customers feedbacks)
Passwords (manage your passwords)
Links (manage your links)
Email snippets (manage your email snippets)
Text snippets (manage your text snippets)
FAQs
1. Will I need to pay for Notion subscription?
No, Notion does offer a free plan with no strings attached.
2. Can I share this template with others?
No, this is a personal license for individual use only.
Notion

Workspaces 🪴

A collection of best templates by best makers, Coming Up next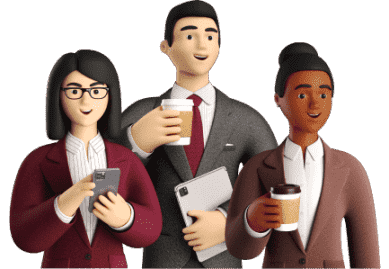 Be a Maker and start earning now
Have a knack for building useful or aesthetic Notion templates? Prototion is the perfect platform for generating revenue by selling templates. Learn more
Be a maker