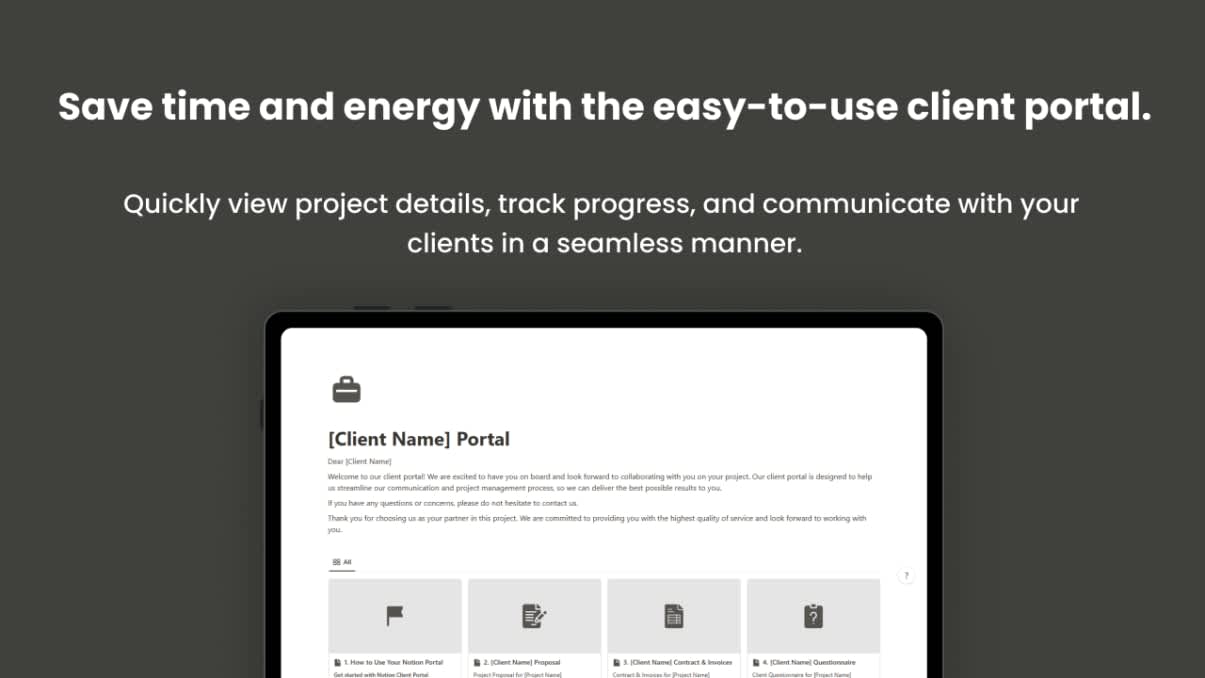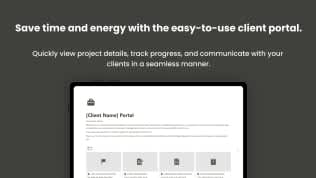 Notion Client Portal
By
Streamline communication and project management with clients! and save time and energy.
Rating:
Know more details about this template's features? Click here
Notion
Combo Marvels
Twice the Productivity Power With Template Bundles
Template Description
Save time and energy with the easy-to-use Client Portal.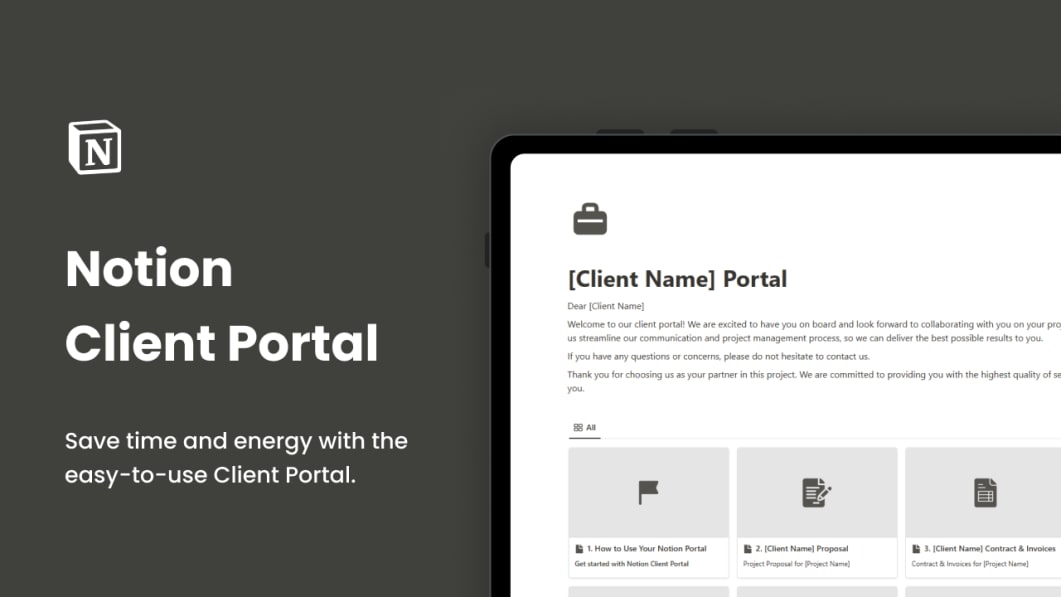 Introducing our new Notion Template for streamlined communication and project management with clients! This template is designed to help you manage all aspects of your client projects in one place, ensuring that you and your clients are always on the same page. Here is a breakdown of the 8 pages included in the template:
How to Use Your Notion Portal: This page serves as an introductory guide to using the Notion platform, and outlines how clients can navigate the portal to access important project information.
Proposal: This page outlines the proposal for the project, including the project scope, timeline, and cost. Clients can review and approve the proposal directly in Notion.
Contract & Invoices: This page contains all of the necessary legal documentation for the project, including the contract and any invoices. Clients can sign and submit their contracts, and pay their invoices directly in Notion.
Questionnaire: This page contains a questionnaire for clients to fill out, which will help you understand their needs and preferences for the project. This information will inform your project plan and ensure that you are meeting the client's expectations.
FAQs: This page contains frequently asked questions about the project, and serves as a reference for clients throughout the project. Clients can easily access this page to find answers to common questions without having to reach out to you directly.
Project Timeline: This page outlines the project timeline, including key milestones and deadlines. Clients can easily track the progress of the project and know what to expect at each stage.
Deliverables: This page outlines the deliverables for the project, including any files or documents that will be shared with the client. Clients can easily access and download these deliverables as they become available.
Feedback: This page provides clients with an opportunity to provide feedback on the project as it progresses. This feedback will help you make any necessary adjustments and ensure that the final deliverables meet the client's expectations.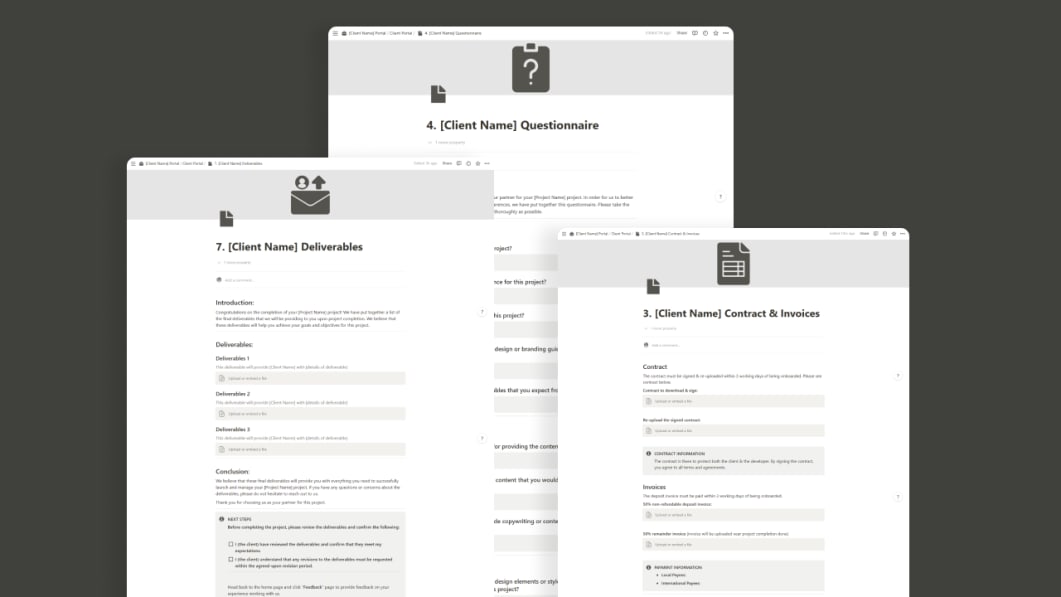 Overall, this Notion Template is a comprehensive solution for managing client projects and streamlining communication between you and your clients. By using this template, you can ensure that your projects stay on track and that your clients are always informed and engaged in the process.
Who is it for?
This Notion Template is designed for professionals and businesses that work with clients on projects, such as freelancers, consultants, agencies, and other service-based businesses. It can be used by individuals or teams to manage client projects in a more organized and efficient way, while also improving communication with clients throughout the process. This template can be customized to fit the specific needs of your business and your clients, and it can be used for a wide range of projects, including website design, marketing campaigns, content creation, and more.
Notion

Workspaces 🪴

A collection of best templates by best makers, Coming Up next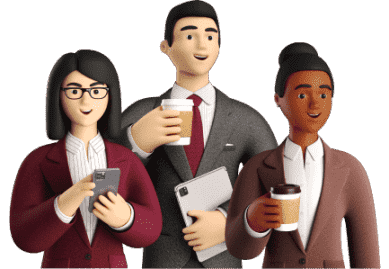 Be a Maker and start earning now
Have a knack for building useful or aesthetic Notion templates? Prototion is the perfect platform for generating revenue by selling templates. Learn more
Be a maker