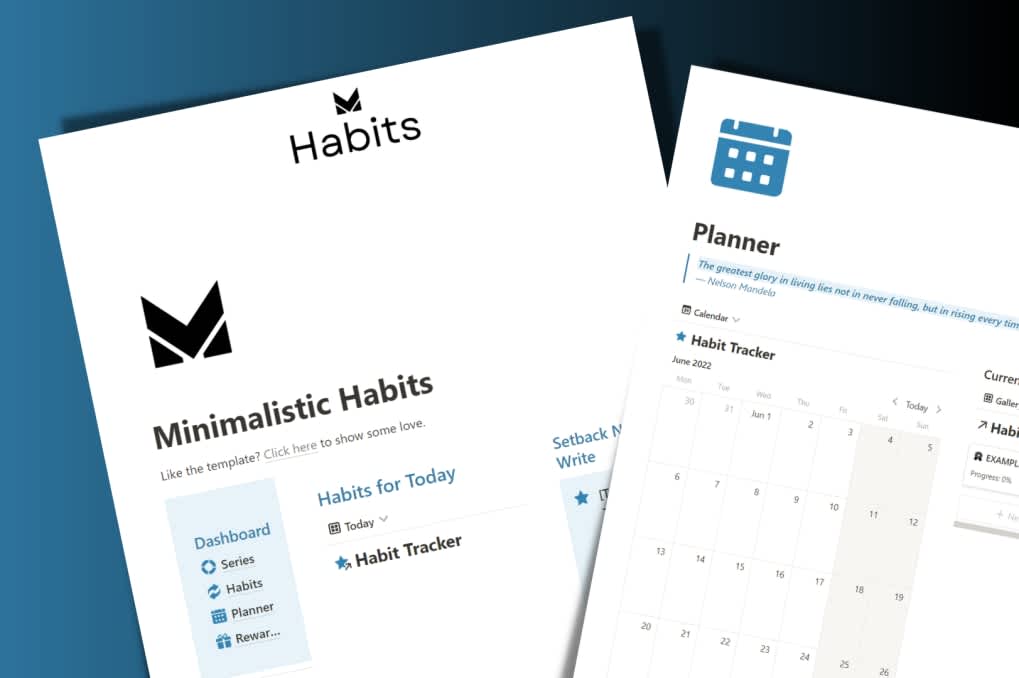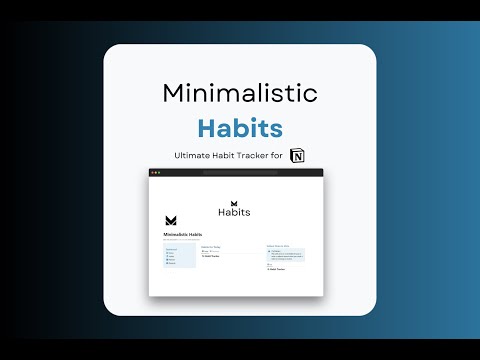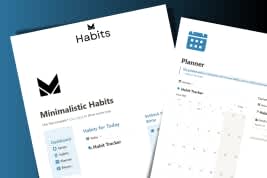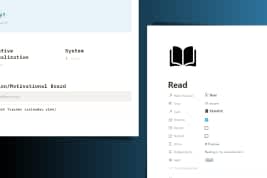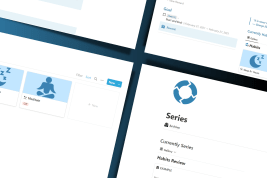 Minimalistic Habits
By
Minimalistic Habits is #1 across the best habit tracker template you can find for Notion.
Rating:
Know more details about this template's features? Click here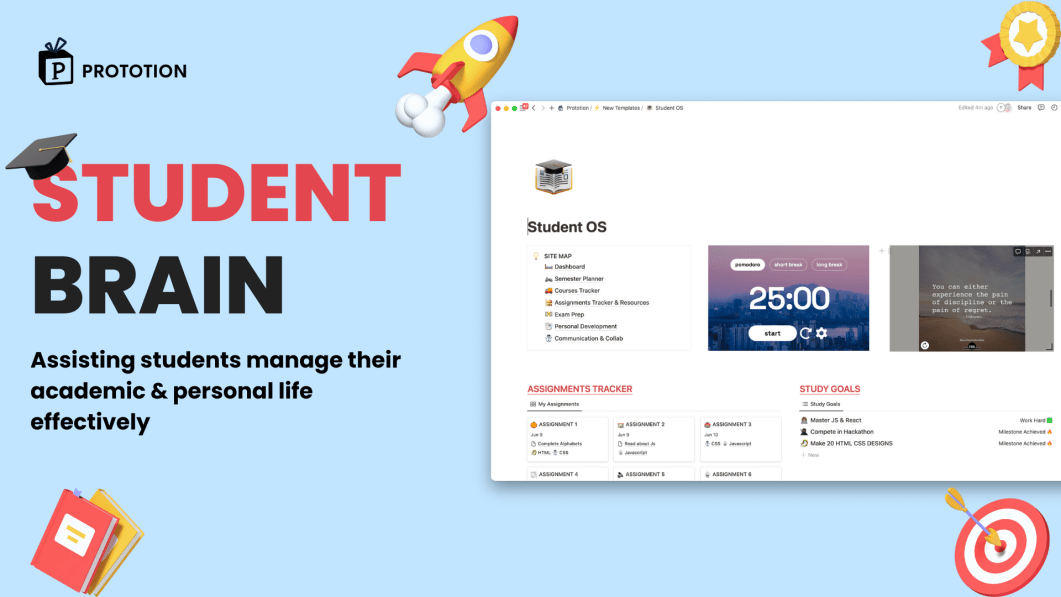 Student Brain
Assisting students in managing their personal and academic life effect
by Prototion ❤️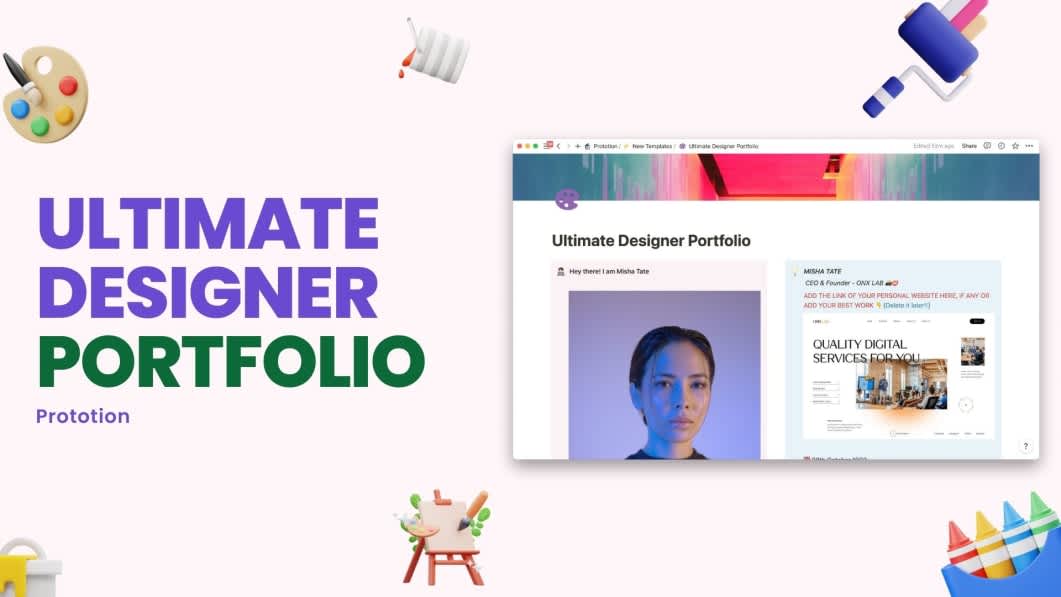 Ultimate Designer Portfolio
Showcase your design expertise with our customizable portfolio notion
by Prototion ❤️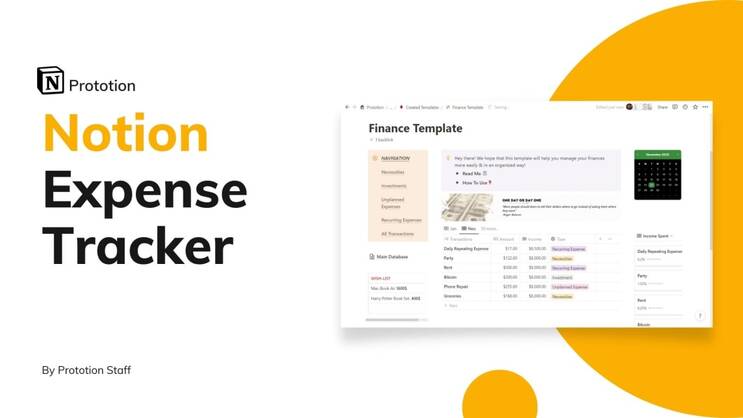 Expense Tracker
Mismanaged budgets are a thing of the past! Stop worrying, Start track
by Prototion ❤️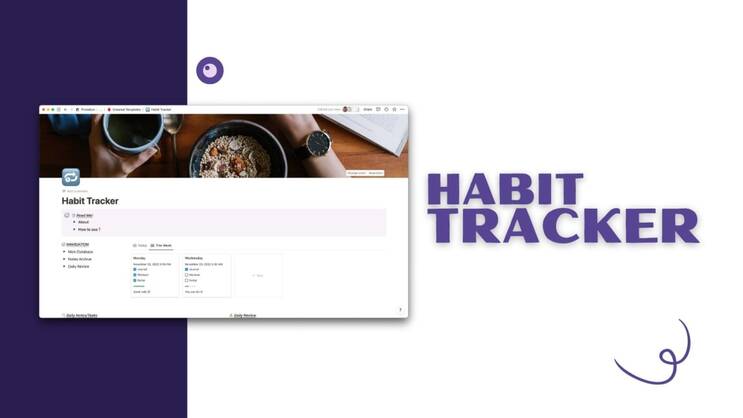 Habit Tracker
Tracking habits has never been so easy! Grab this Notion Template and
by Prototion ❤️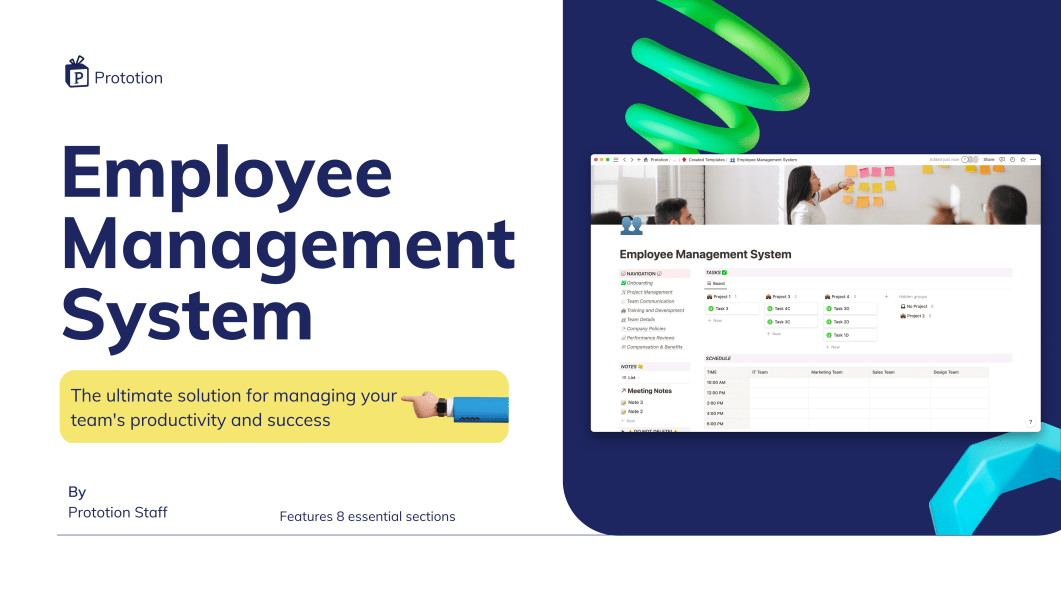 Employee Management System
A comprehensive tool designed to help businesses manage their workforc
by Prototion ❤️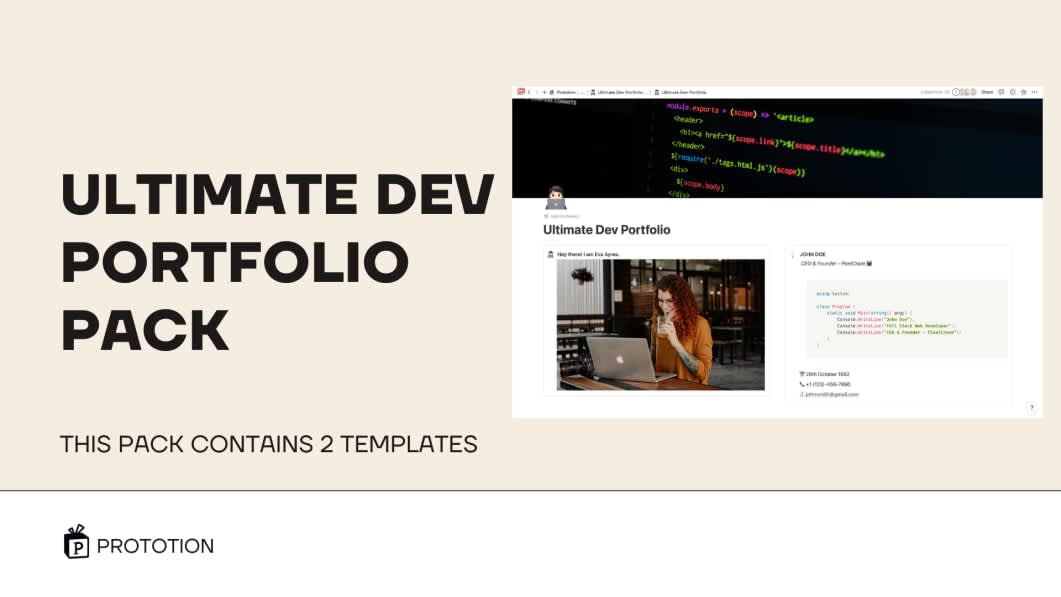 Ultimate Dev Portfolio Pack
Create a professional and polished portfolio with this Notion Template
by Prototion ❤️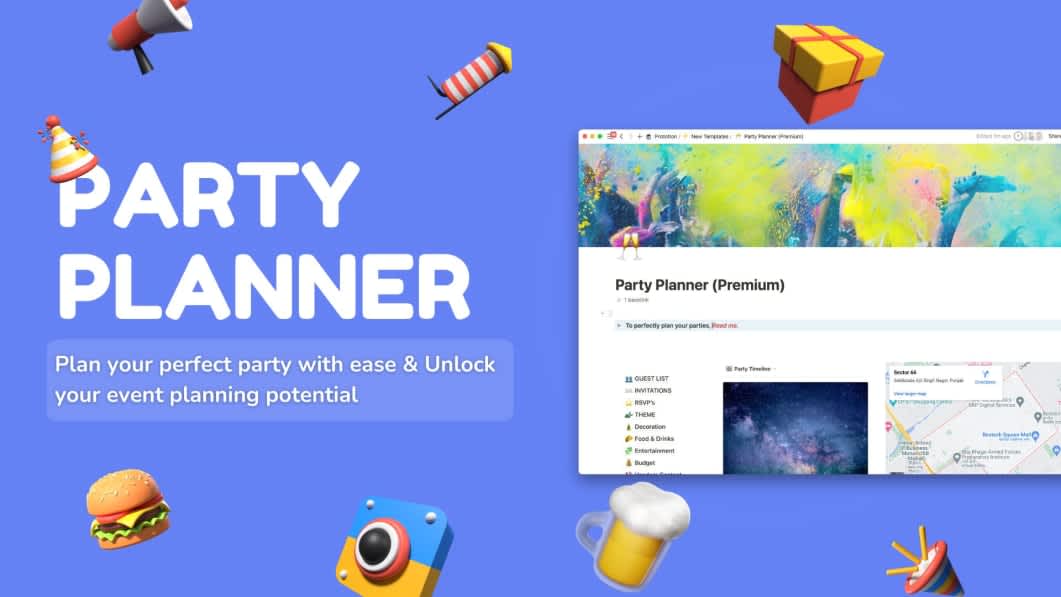 Party Planner
Get this ultimate notion template to perfectly plan your parties.
by Prototion ❤️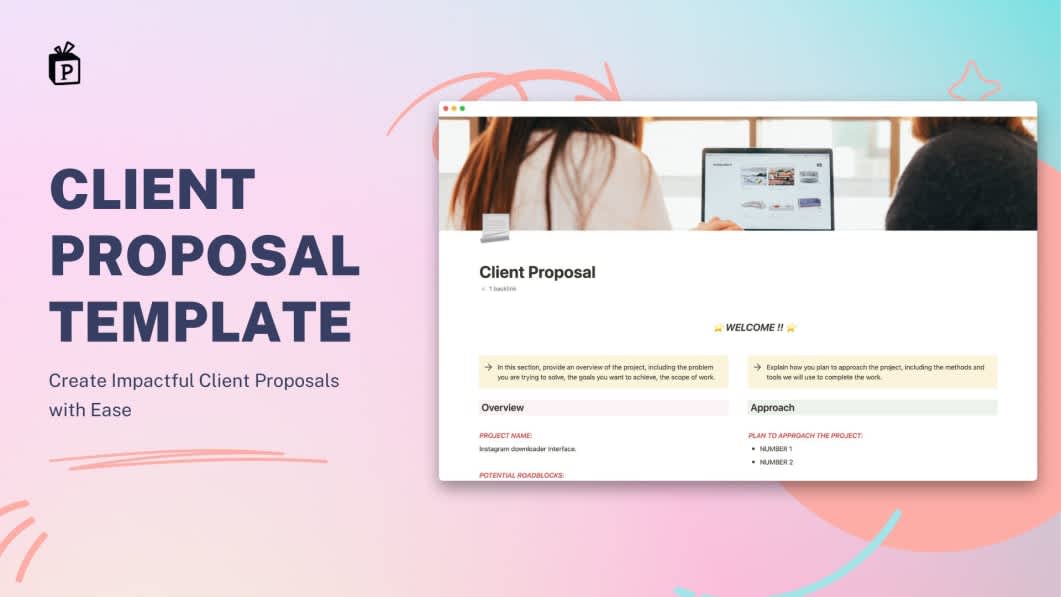 Client Proposal
The Client Proposal Notion template is designed to help individuals or
by Prototion ❤️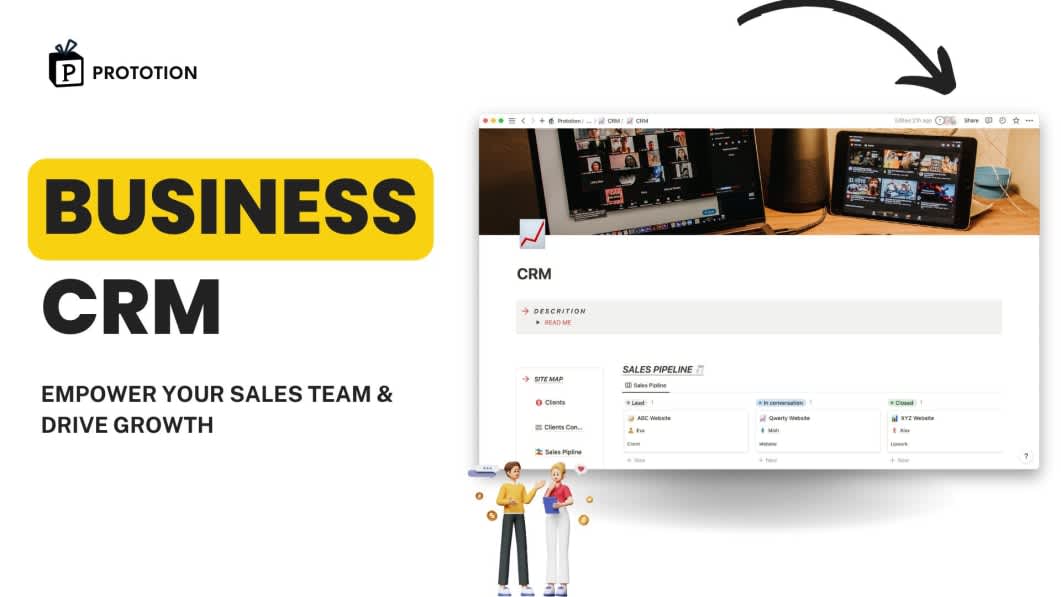 Business CRM
Supercharge your business operations and elevate customer relationship
by Prototion ❤️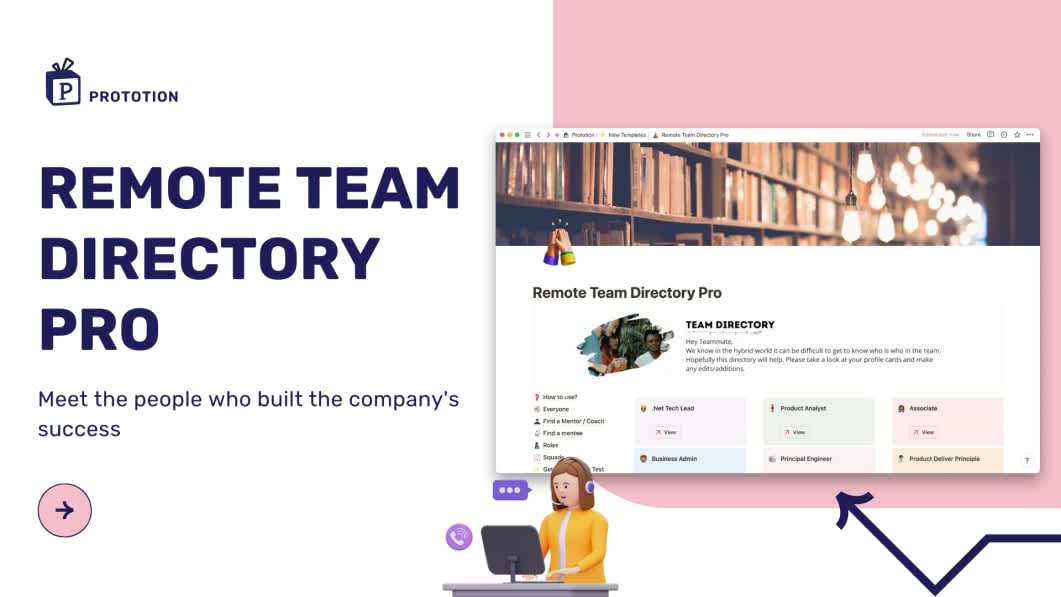 Remote Team Directory Pro
Maintain & manage a comprehensive database of information about your r
by Prototion ❤️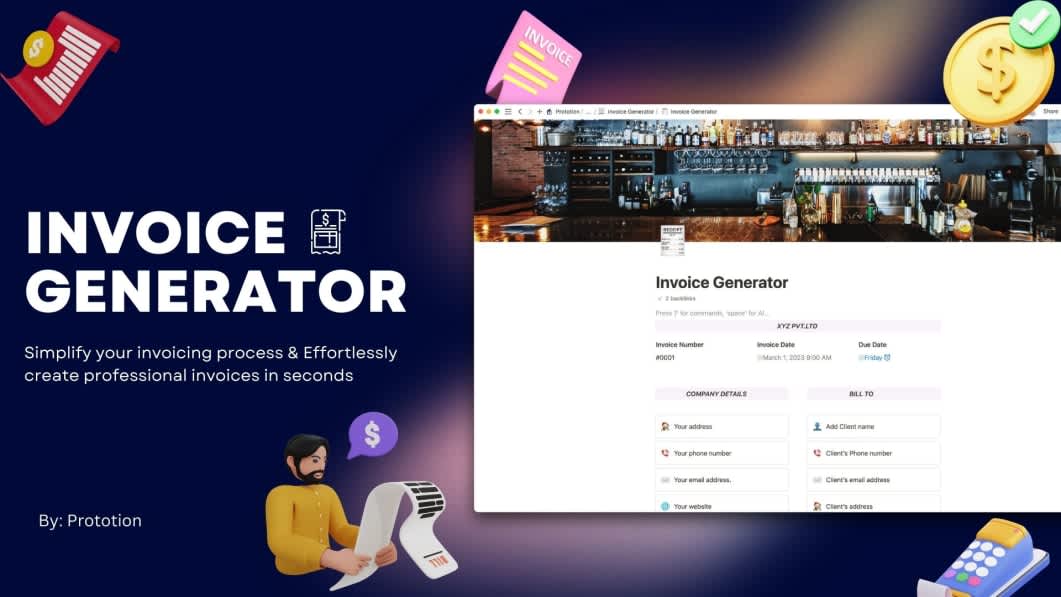 Invoice Generator
Simplify your invoicing process by taking the hassle out of invoicing
by Prototion ❤️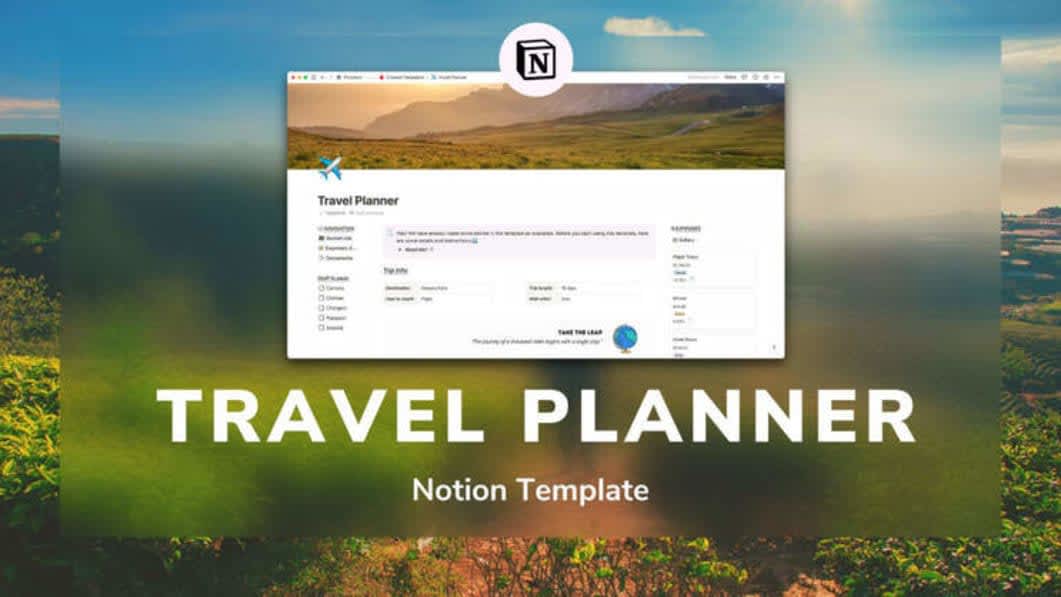 Travel Planner
Love to travel? Grab this Notion Template and become a Pro Travel plan
by Prototion ❤️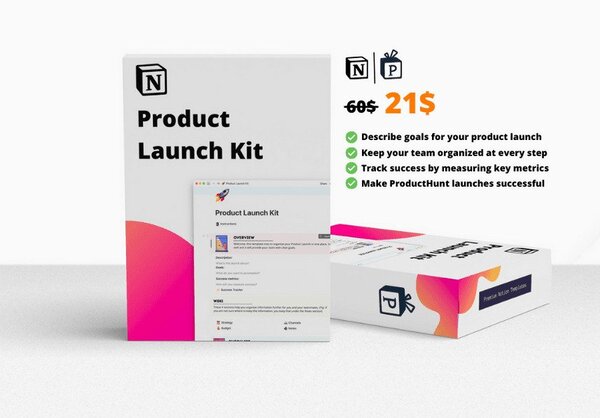 Product Launch Kit
Plan your product launch using this Notion Launch Kit to get more succ
by Prototion ❤️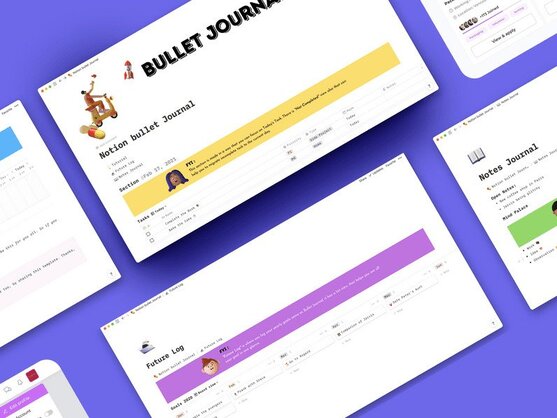 Notion Bullet Journal
A combination of bullet journal and Notion to bring you the best of bo
by Prototion ❤️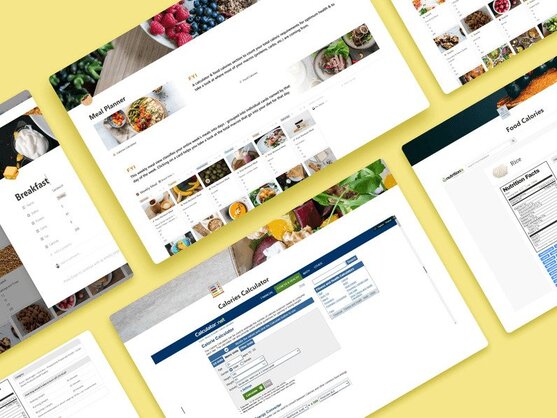 Meal Planner
Organise your weekly and daily meals with your meal planner
by Prototion ❤️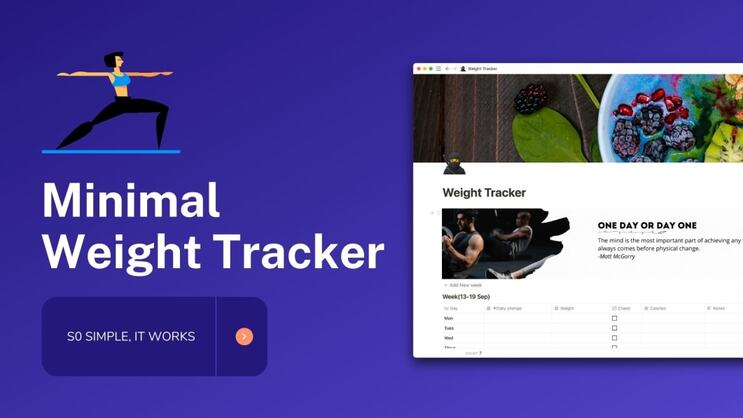 Weight Tracker
The weight tracker template will help you to record weight daily. Set
by Prototion ❤️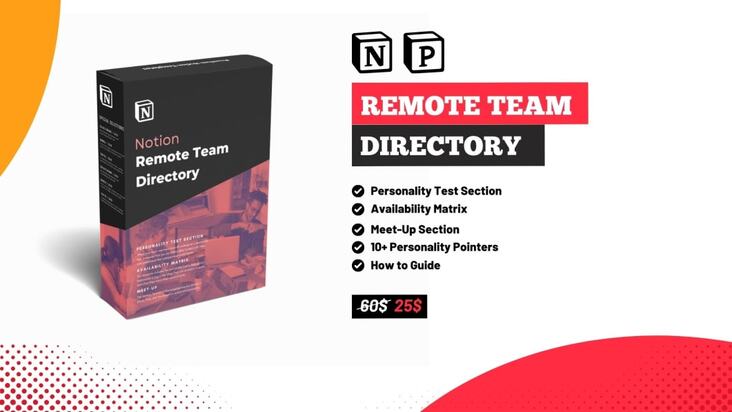 Remote Team Directory
A system to monitor & enhance the productivity of your team when worki
by Prototion ❤️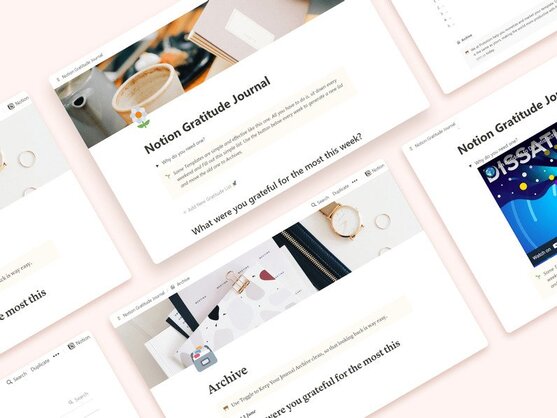 Notion Gratitude Journal
Prototion brings to you this amazing Gratitude Notion Template, that i
by Prototion ❤️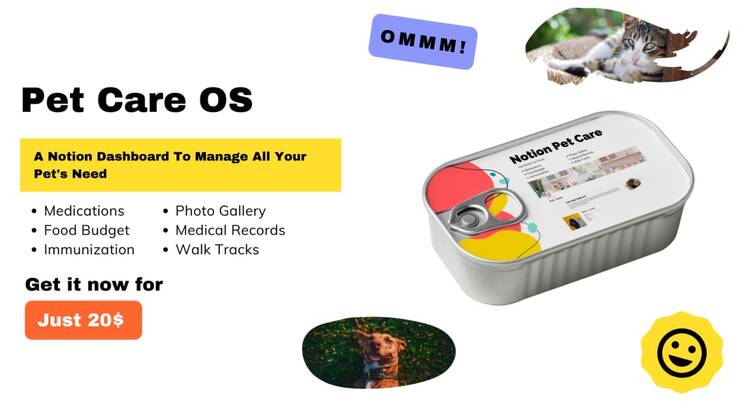 Pet Care OS
This Notion template will help you to maintain a proper schedule of yo
by Prototion ❤️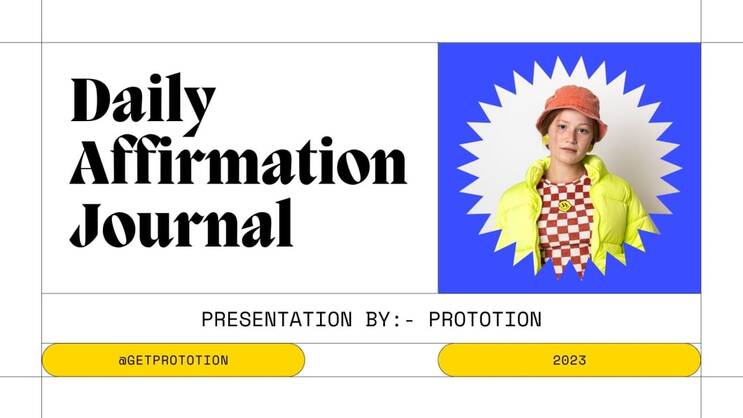 Affirmation Journal
Never let negative thoughts affect you, Reprogram your mind Using this
by Prototion ❤️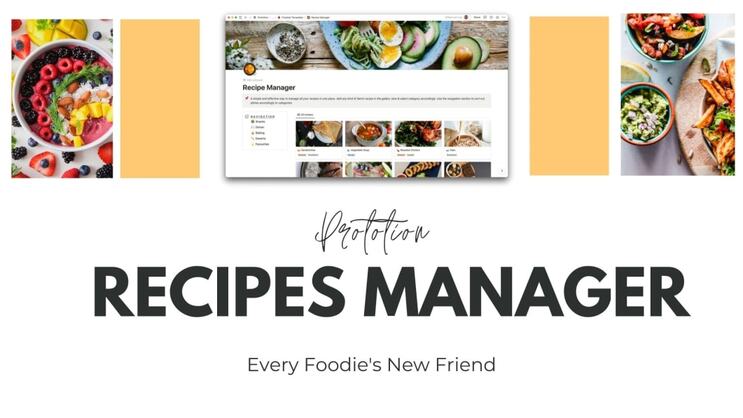 Recipe Manager
Never let different types of recipes be scattered over different platf
by Prototion ❤️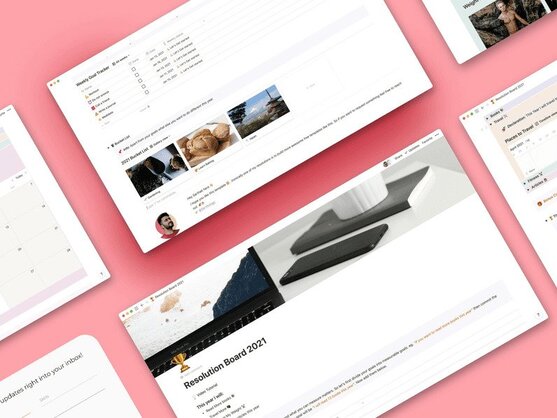 Resolution Board
Plan your New Year resolutions and achieve them with this one and only
by Prototion ❤️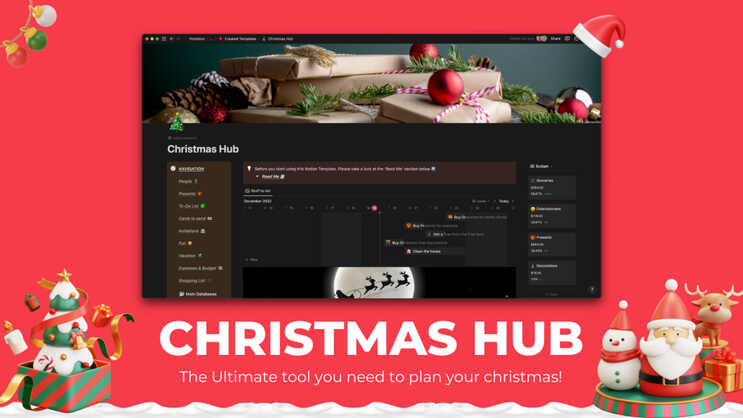 Christmas Hub
Planning for Christmas has never been easier. Even Santa was impressed
by Prototion ❤️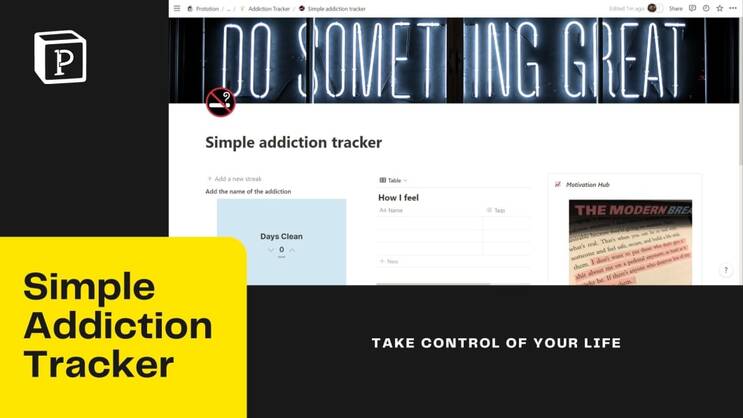 Addiction Tracker
Get rid of any kind of addictions & take a step ahead with this Notion
by Prototion ❤️
Extra Savings with Bundles 🔥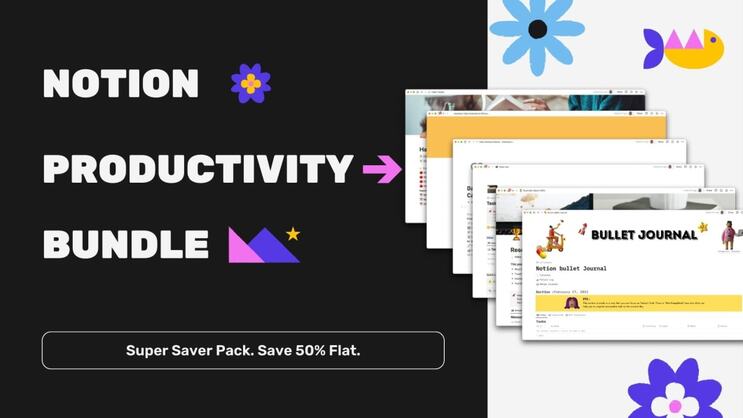 Productivity Bundle 2023
We have handpicked the perfect selection of Notion Templates to help y
by Prototion ❤️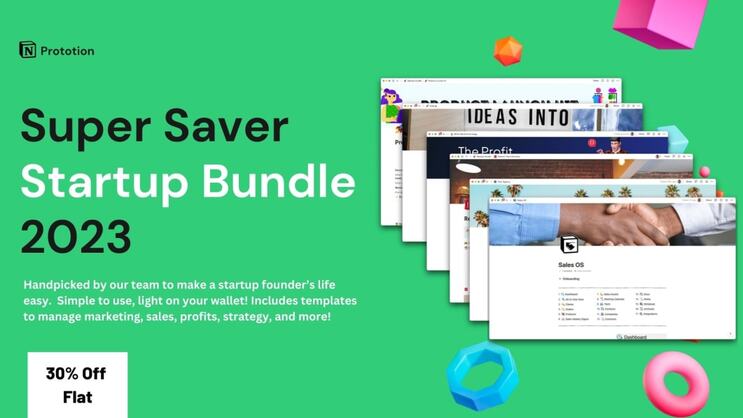 Start-Up Bundle 2023
We have handpicked the perfect selection of templates for people who o
by Prototion ❤️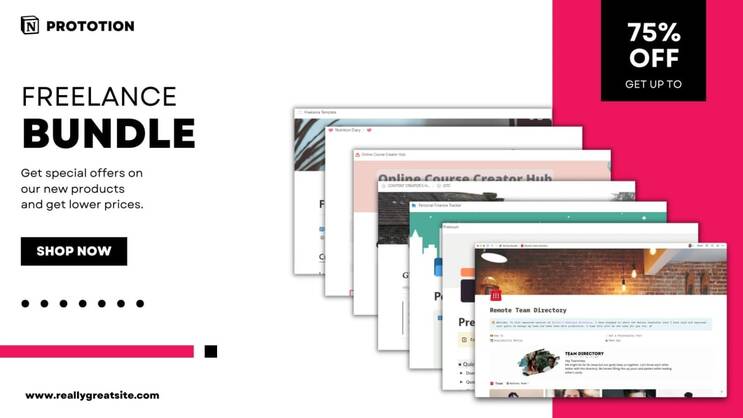 Freelance Bundle 2023
This bundle is for all the Freelancers who want to be more organized,
by Prototion ❤️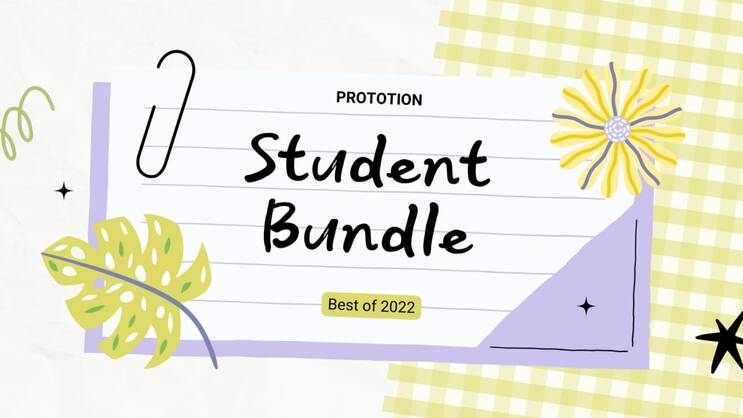 Student Bundle 2023
This bundle has the perfect selection of Templates for all the student
by Prototion ❤️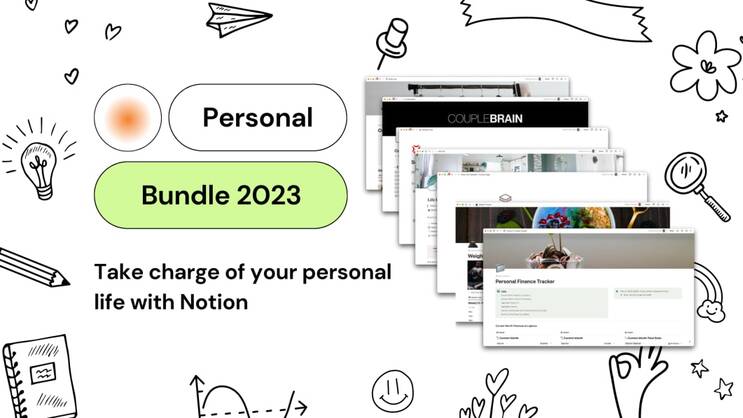 Personal Bundle 2023
From planning outfits for the whole week to managing finances, We have
by Prototion ❤️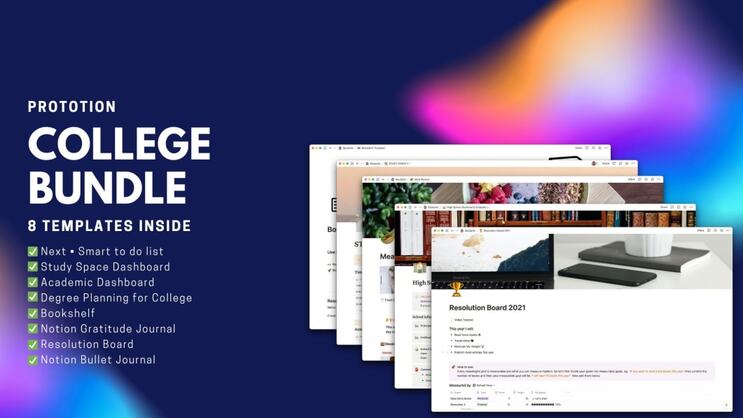 College Bundle
Optimise your college journey, with planning, book management, and lec
by Prototion ❤️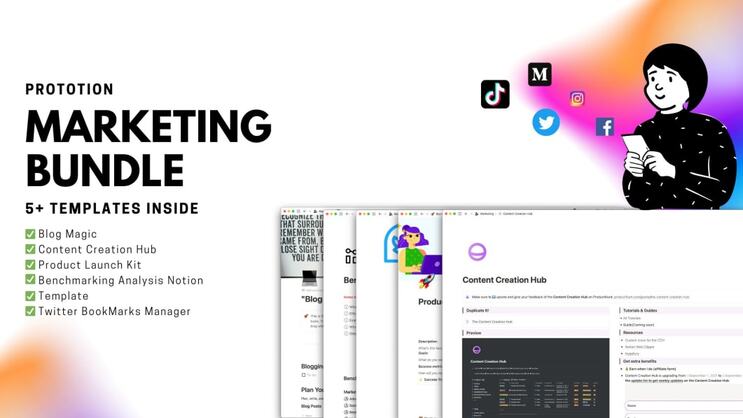 Marketing Bundle
A solid marketing campaign requires a lot of planning, team, data anal
by Prototion ❤️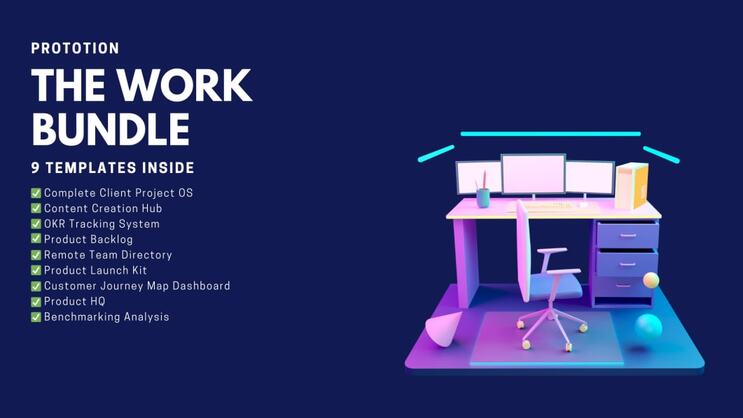 Work Bundle
This Work Bundle is an asset for all the working individuals who want
by Prototion ❤️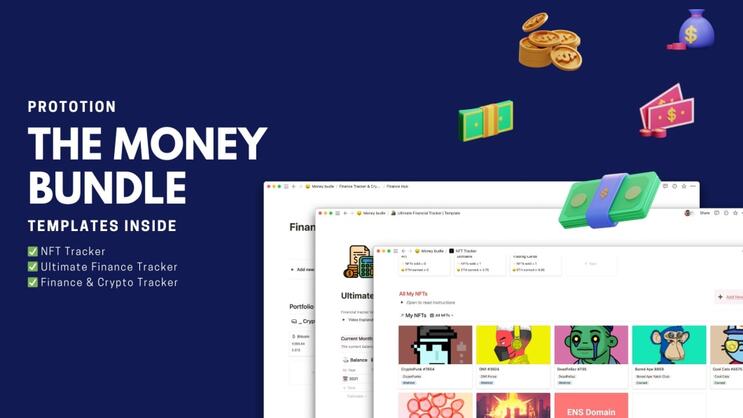 Money Bundle
This Money bundle is bound to make all your budget problems disappear.
by Prototion ❤️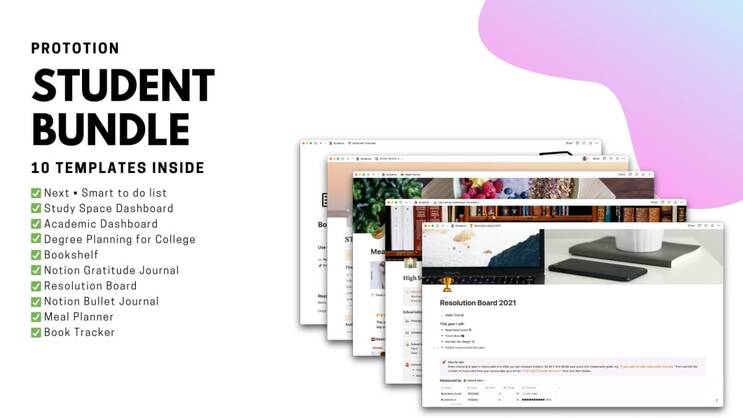 Student Bundle
Get ultra high grades while maintaining a fun social life with this No
by Prototion ❤️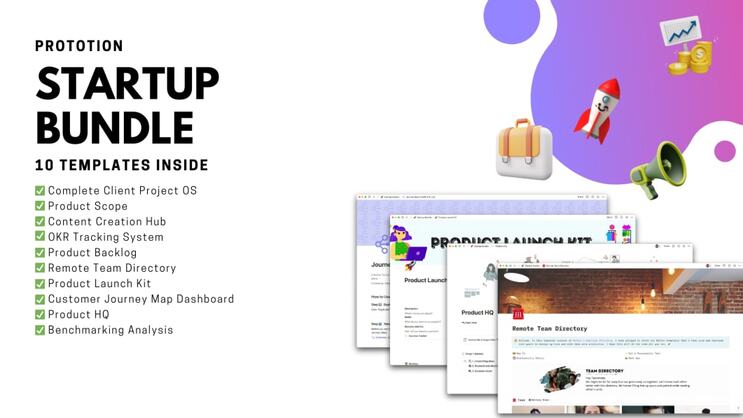 Startup Bundle
This bundle comprises all the tools necessary to make the best startup
by Prototion ❤️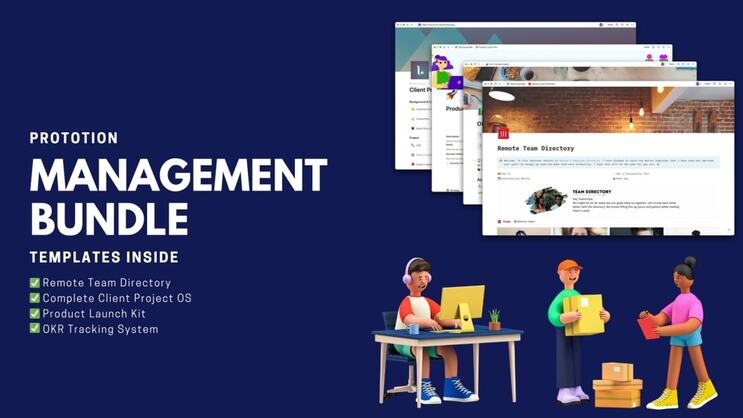 Management Bundle
Say bye to all your management woes with this all in one notion templa
by Prototion ❤️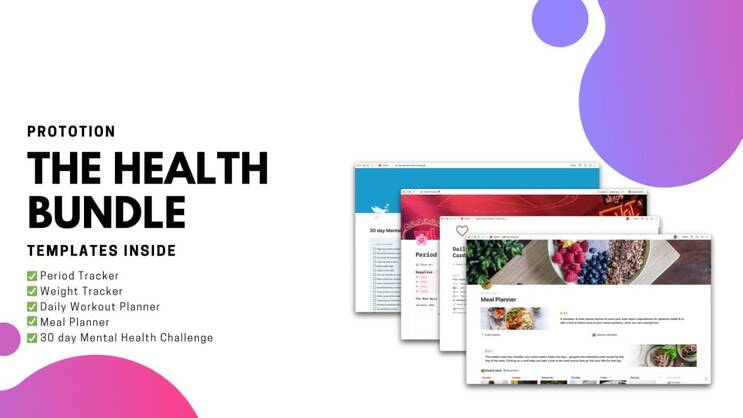 Health Bundle
The Notion Health Bundle includes your meal, excercise, mental and phy
by Prototion ❤️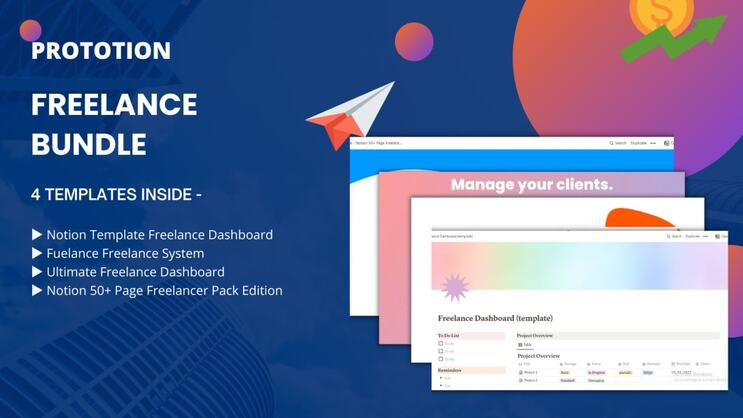 Freelancer Bundle
This bundle comprises all the tools necessary to make Freelancing easy
by Prototion ❤️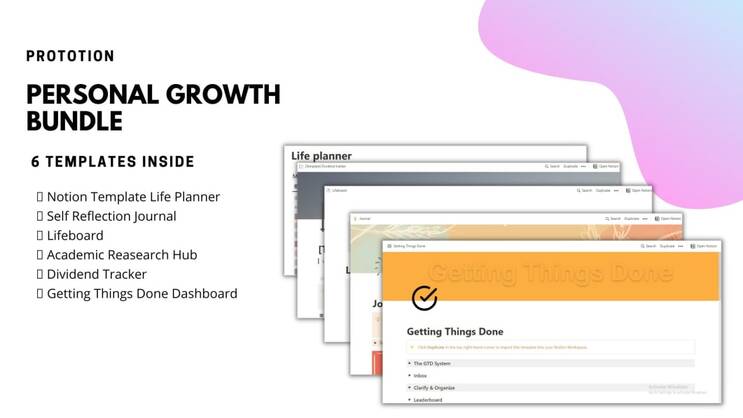 Personal Growth Bundle
This bundle contains all the tools to make you understand & push yours
by Prototion ❤️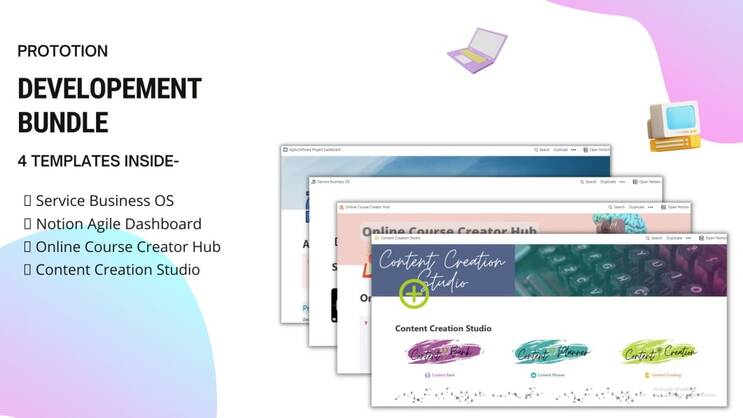 Development Bundle
This Development Bundle is an asset for all teams & individuals who wa
by Prototion ❤️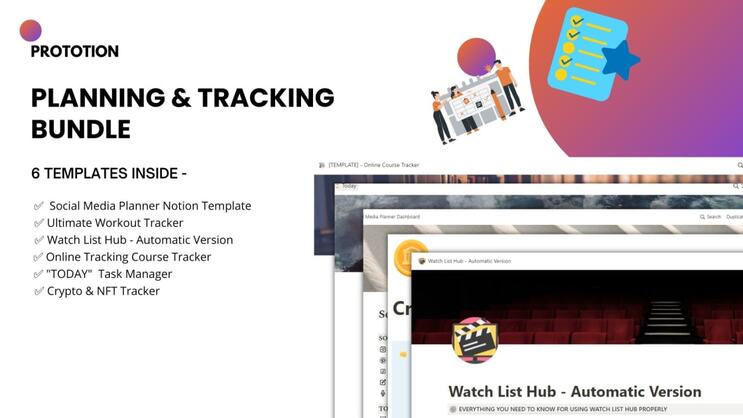 Planning & Tracking Bundle
Panning & Tracking events/things are one of the most difficult tasks b
by Prototion ❤️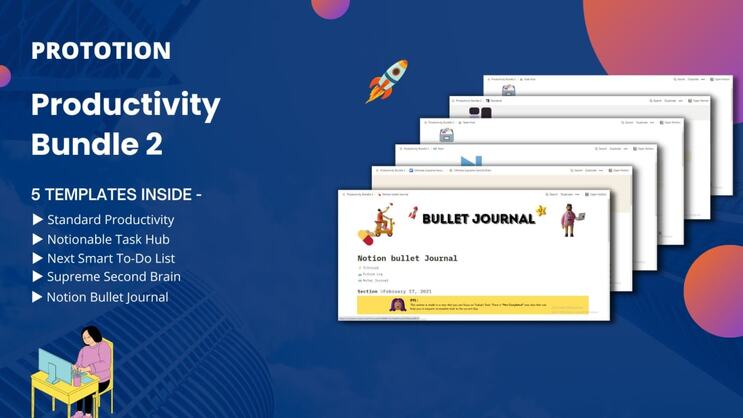 Productivity Bundle 2
This bundle has all the templates which will make you able to do thing
by Prototion ❤️
Template Description
Do you ever feel like you can't keep your habits?
Like you have too many things to do and not enough time to follow your habits.
You are trying to build some habits but find yourself getting off track or falling off the wagon after some time.
You lack the motivation or the will to follow through — perhaps, it's not you that's the problem.
You worry that you are not living your best life because of bad habits.
You see others who seem to have it all together and wonder why you can't be more like them.
Let's face it: creating new habits is a taxing process.
You have to remind yourself to do things that aren't at all natural every single day.
We persuade ourselves to put all of our efforts into doing something that may have come from an outside influence amidst our daily distractions.
Do I want to do this?
Even just the convincing portion requires a lot of mental effort.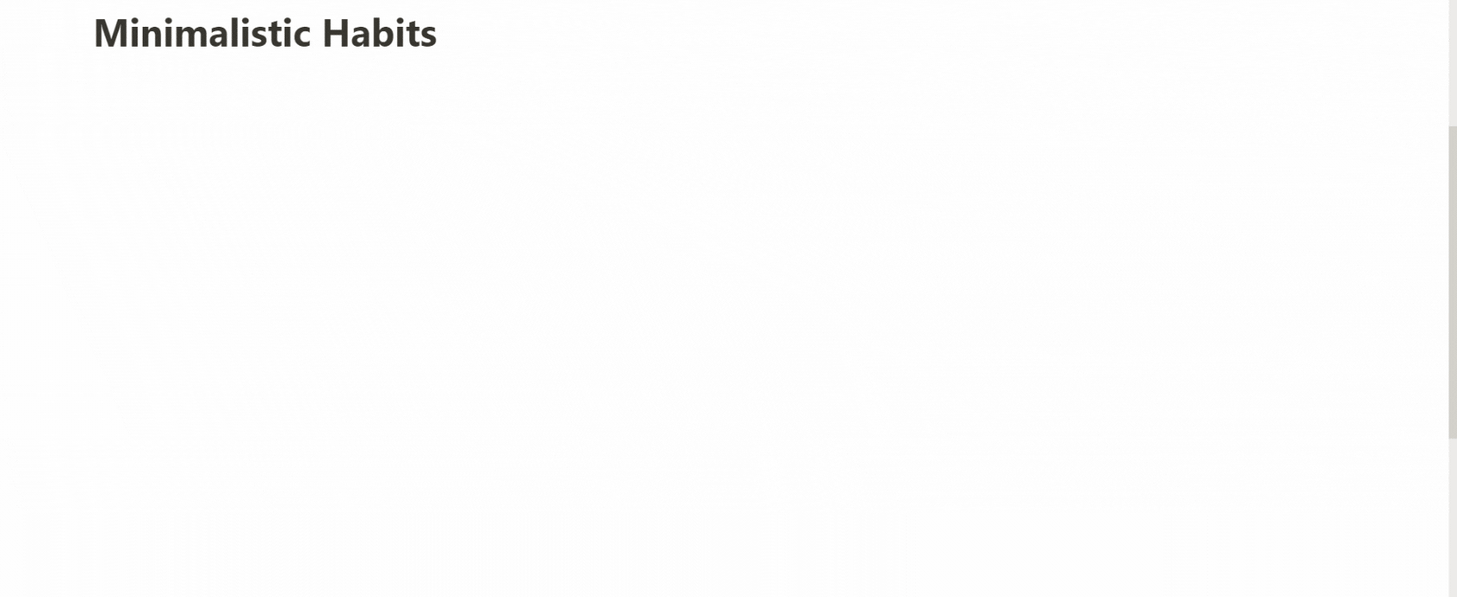 The manual part follows, which is the tracking part.
In today's day and age, this component is dull, and our preoccupied mind just doesn't like that.
Maybe this lack of an effective mechanism to support you in creating your habit is the roadblock that has repeatedly prevented you from reaching self-actualization.
What does this indicate, then?
You must automate that tracking component. Yet how?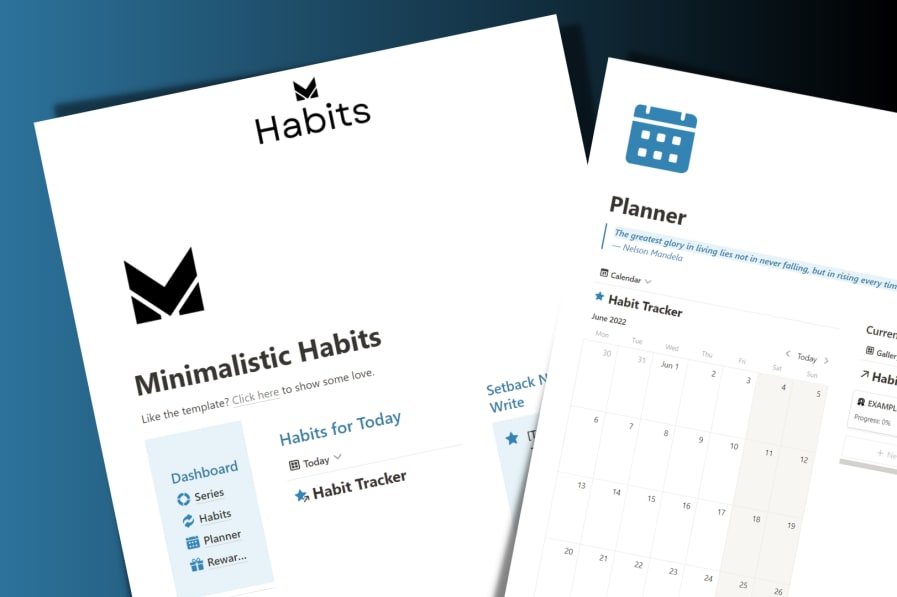 The habit tracker created for visually impaired people.
This habit tracker shines in one area in particular: it lets you know exactly where you stand in terms of your completion rate.
Why? Thus, you won't need to speculate!
You don't need to recall the frequency you selected once you've established a habit; just let the system inform you if:
You haven't given a habit a frequency.
For the week, you haven't started any streaks.
It's still safe to avoid engaging in or starting your habit.
You can select the particular day to practice the habit because you have set the frequency to "once."
To finish your habit, you simply need one more streak.
To avoid failing to develop the habit for the week, you must start it on a certain day.
You can no longer avoid carrying out your habit for fear of failing the entire week.
You have successfully completed your weekly habit.
You were unable to maintain your weekly habit.
In addition to this, this habit tracker determines your weekly productivity total, which is displayed as a percentage.
You will be able to automatically see how much longer it will take you to complete all of your streaks for your habit.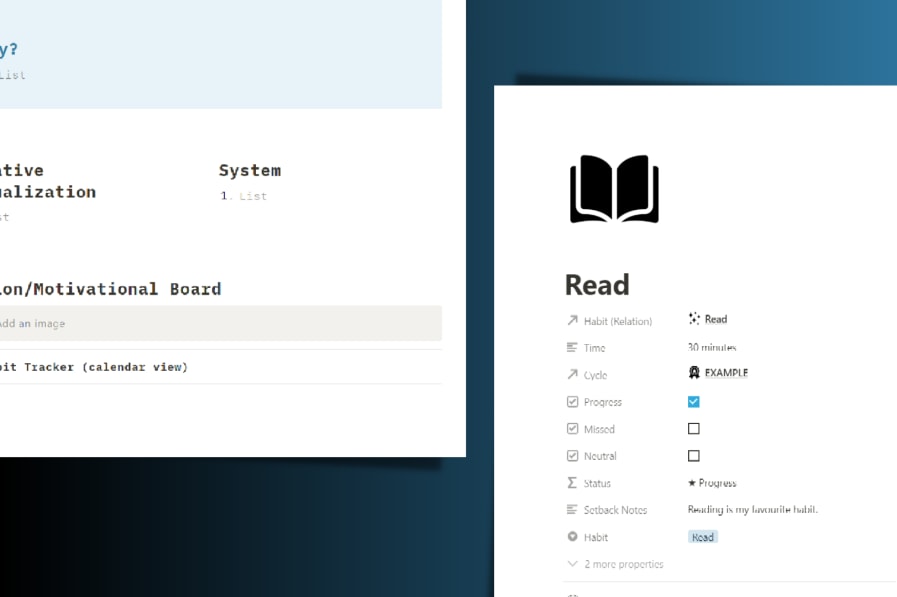 What else? It works well for mobile use.
If you're often on the go, this habit tracker is just as simple to use on a mobile device as it is on a computer.
Add days and weeks without much effort, and you may quickly begin checking off your routines.
But... is it configurable?
Of course!
Depending on your Notion skill level, you can change the colours, the columns, and the icons to suit your preferences.
If there are certain symbols you wish to use, you may even alter the predefined icons for the success formula (just be careful not to screw up the formula!).
Cool! What else is it capable of?
You can analyze your behaviours using the Series that the habit tracker includes.
You may see what percentage of the days you've completed or how many you missed.
This is helpful when you want to monitor your success while you create a new habit or keep up an existing one.
Additionally, it has a Planner where you may view the routines you have followed throughout time.
Simply look at the calendar when you're feeling down and you'll notice all the things you've accomplished because of your routines.
In the Rewards area, where you can only see and add when you started and ended a particular habit, you can also reward yourself.
After that, you can treat yourself and use your behaviours to improve your happiness.
You can track up to 10 habits simultaneously with this habit tracker.
Enough for the hokages among us, for sure!
Last but not least, it has a simple, well-illustrated setup process that takes you to a tidy dashboard with menus that help you quickly switch to other sites.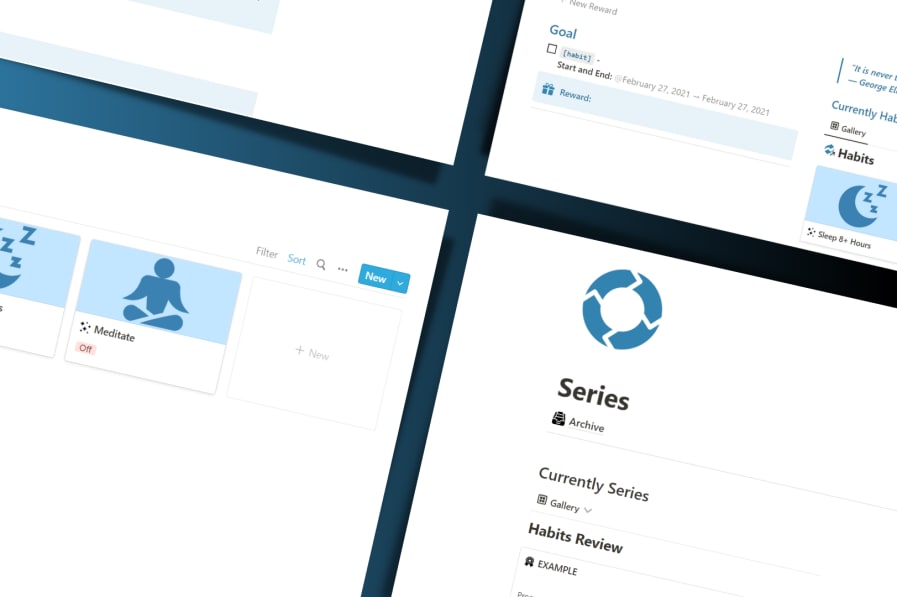 But there's more!
You may manage the habit's status, such as whether it is on or off, directly in the habits area. Additionally, you have control over how frequently the habit is tracked. You have a few options here, including whether you want to practice this habit every day, once a week, or only on workdays. Everything is solely dependent on you. When forming a new habit, you should say this about it:
Why do you want to create the habit?
Imagine how your life would be when you don't form the habit in a bad way.
The habit tracking method lets you keep track of when you'll do anything, such as day or night, or what effect it will have on your life.
A vision/motivational board allows you to consider your overall vision and what can keep you motivated.
Do I get this, you ask?
This is undoubtedly the system for you if you're seeking one that can effectively handle the manual portion of your habit tracking.
Every week, only a little amount of setup is needed.
Focus solely on the doing as you establish your habits rather than making assumptions.
With the help of our habit tracker, you'll, at last, have a reliable friend to support you while you improve yourself!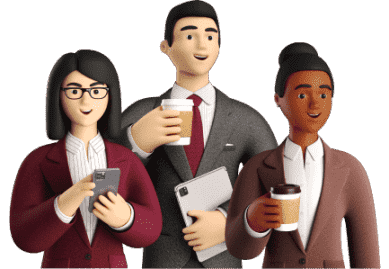 Be a Maker and start earning now
Have a knack for building useful or aesthetic Notion templates? Prototion is the perfect platform for generating revenue by selling templates. Learn more
Be a maker