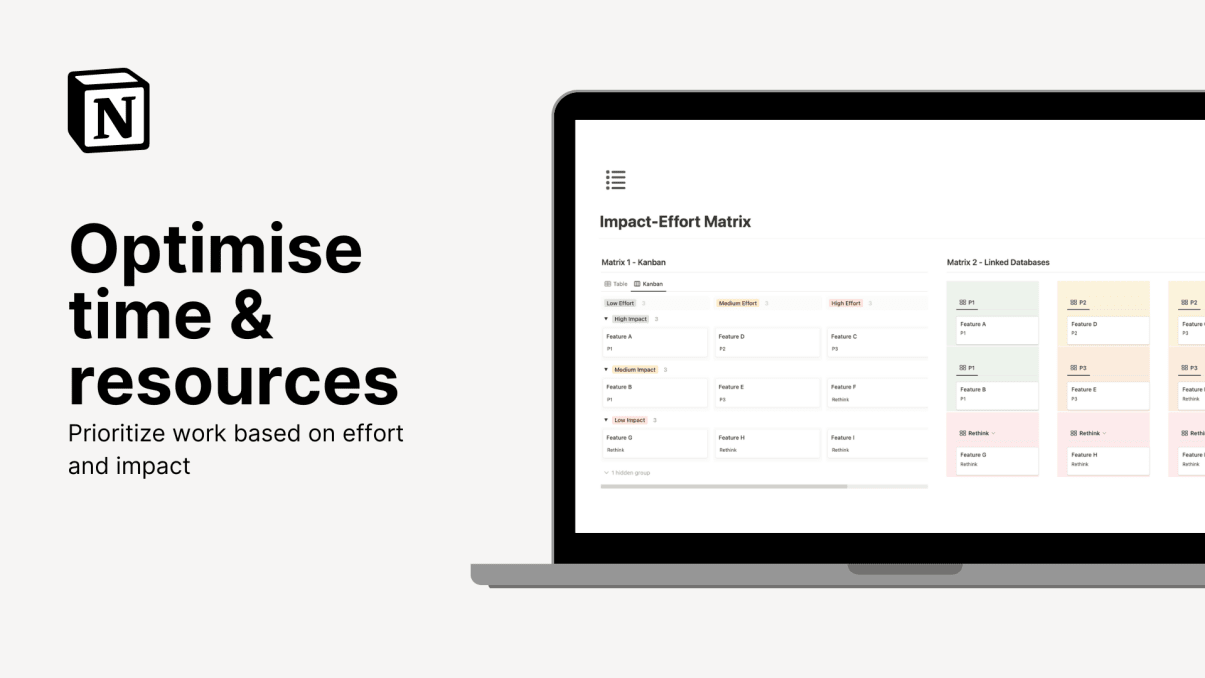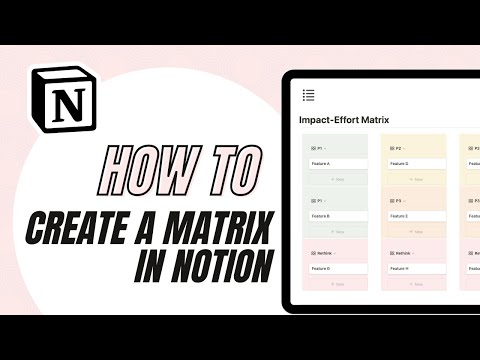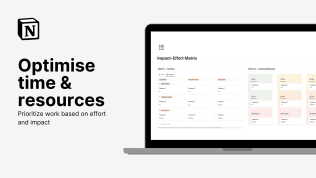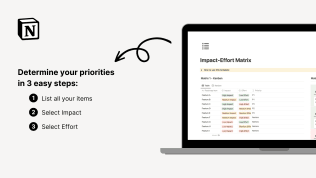 Impact Effort Matrix
By
Easily prioritise your work based on te impact and effort required to complete a project or task.
Rating:
Know more details about this template's features? Click here
Notion
Combo Marvels
Twice the Productivity Power With Template Bundles
Template Description
Why did I create this template?
Are you struggling to prioritize projects? Do you need to prioritise your product roadmap to focus on the features that will provide the greatest value to your customers?
Then the Impact Effort Matrix and this template can help you with that! This framework will help you improve your team's productivity by providing guidance on how to prioritise your projects by defining the impact and effort of your activities.
What is the Impact Effort Matrix?
The impact effort matrix is a decision making tool designed to help teams prioritize work based on the effort it takes and the impact it has. Applied to a product development roadmap, this framework can help you decide which features to develop first based on the effort it takes to build and the impact it will have on the customer experience.
All you need to do is determine the level of effort and the level of importance of each item or feature on a scale of Low, Medium and High. Based on that information, your items will be plotted on a 3x3 matrix which can be grouped into 4 areas:
Area 1 - Low Effort and Medium or High Impact: These should be your top priorities as they represent quick wins. They're items that don't require a lot of effort but that have a big impact.
Area 2 - Medium or High Effort and High Impact: These are your P2s. They are big projects that require a lot of time and effort but that have a big impact.
Area 3 - Medium or High Effort and Medium Impact: These are your P3s. They require significant effort and have moderate impact.
Area 4 - Low, Medium or High Effort and Low Impact: You should rethink these items. They're likely time wasters as they have little to no impact.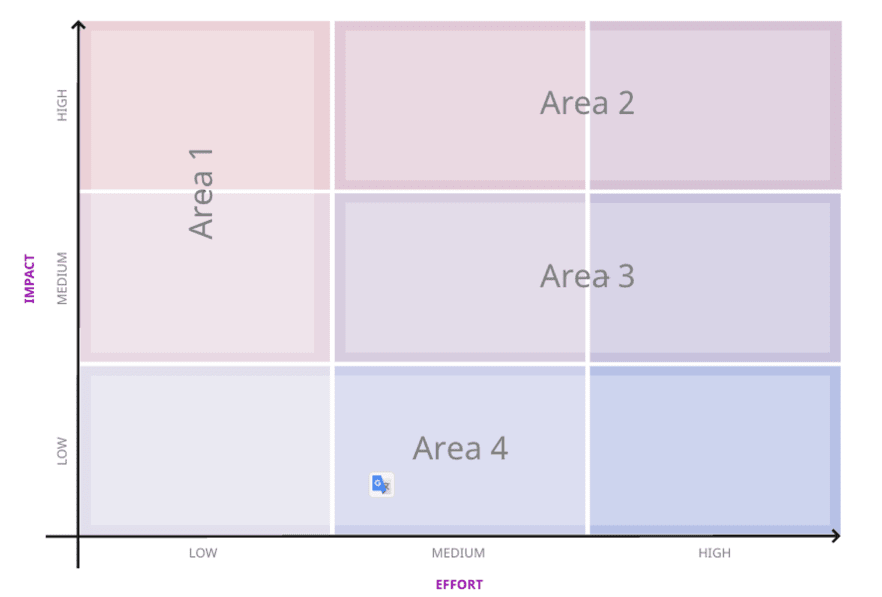 Impact Effort Matrix priorities
What's inside the template?
Items database (items can be projects, tasks or product roadmap items)
Impact-Effort matrix view of items in 2 formats:
• Kanban style Matrix
• Linked Databases Matrix (color coded)
How to use the template?
The template includes a step-by-step guide and a video walkthrough to help you get started.
What are the benefits of the template?
With this framework, you'll be able to optimize limited time and resources and ensure that you and your team are aligned on priorities.
Notion

Workspaces 🪴

A collection of best templates by best makers, Coming Up next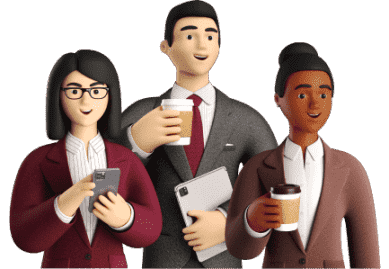 Be a Maker and start earning now
Have a knack for building useful or aesthetic Notion templates? Prototion is the perfect platform for generating revenue by selling templates. Learn more
Be a maker