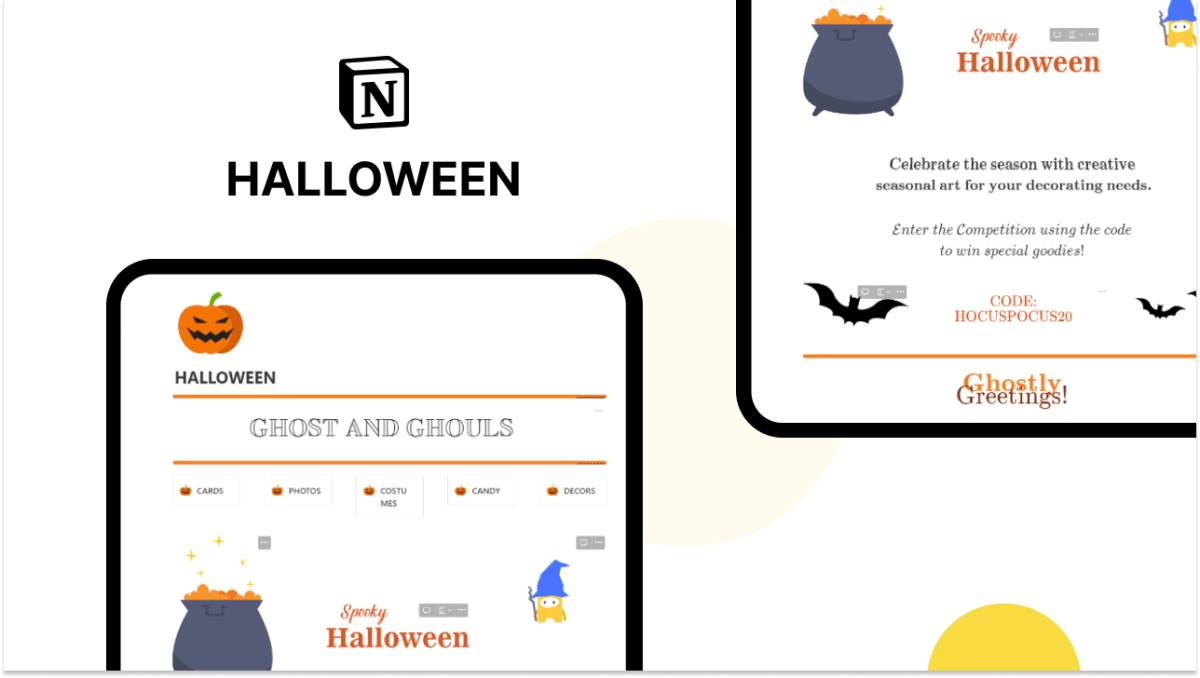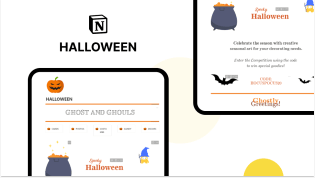 Halloween Newsletter
By
Elevate your Halloween with our user-friendly template. Get ready to amaze with spooky creativity!
Rating:
Know more details about this template's features? Click here
Notion
Combo Marvels
Twice the Productivity Power With Template Bundles
Template Description
👻Spooktacular Halloween Newsletter: Tricks, Treats, and More!👻
Elevate your organization's Halloween spirit with our newsletter template. Featuring greetings and an exclusive competition code for exciting prizes, it's the perfect tool to foster camaraderie and boost morale. Create unforgettable Halloween moments effortlessly!
🌟 Why Choose This Template?
🐱‍🏍Engage and Connect:
Our Halloween newsletter template offers a fun and festive way to engage your audience, whether it's your employees, clients, or community. It helps you establish a sense of connection and camaraderie during this spooky season.
🏆 Exclusive Competition:
With an exclusive competition code included, you can run a Halloween-themed contest to excite and reward your audience. This not only adds an element of excitement but also helps in building anticipation and participation.
🎉 Effortless Fun:
This template simplifies the process of creating a Halloween newsletter. It saves you time and effort while ensuring your message is on-brand and in line with the holiday spirit. Enjoy the ease of spreading Halloween joy with just a few clicks!
🌐 Who Benefits from This Template?
🛒 Online Shops and E-commerce Businesses:
Online retailers can make the most of this template to infuse a Halloween vibe into their email marketing campaigns. It's an excellent way to showcase seasonal products, offer exclusive discounts, and engage their customers with the allure of a themed competition, driving more traffic and sales to their website.
🎉 Event Planners and Marketers:
Event planners and marketers can leverage this template to create themed newsletters for Halloween parties, promotions, or events. It's a creative way to captivate and inform their target audience while generating buzz around their offerings.
👪 Families and Friends:
On a personal level, families and friends can benefit from this template to send heartwarming Halloween greetings and updates to their loved ones. It adds a personal touch to holiday communications and makes it easy to organize Halloween-themed gatherings or virtual events.
📌 FAQs (Frequently Asked Questions)
🎃 Q: Is this Halloween newsletter template suitable for all types of organizations and individuals?
A: Yes, this template is highly versatile and can be customized to fit the needs of businesses, nonprofits, content creators, and even families looking to celebrate Halloween.
👻 Q: Can I easily collaborate with my team and share this Halloween newsletter with my audience on various platforms?
A: Absolutely! You can collaborate seamlessly with your team and share this Halloween newsletter template with your audience through email, social media, and other online channels.
🦇 Q: Is this template designed for optimal viewing and interaction on both desktop and mobile devices, ensuring a great experience for all readers?
A: Yes, this Halloween newsletter template is fully responsive, ensuring that it looks great and functions smoothly on desktop computers, laptops, tablets, and mobile phones, ensuring a delightful experience for your readers.
👻Spooktacular Halloween: Elevate Your Celebrations with Confidence👻
Invest in our template to effortlessly create a captivating Halloween experience. With its user-friendly tools and extensive features, you'll be ready to enchant your audience in the festive season. Prepare to amaze friends, family, and followers with your spooky creativity and online presence.
Notion

Workspaces 🪴

A collection of best templates by best makers, Coming Up next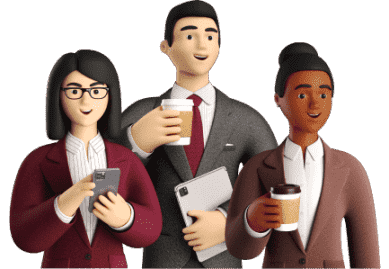 Be a Maker and start earning now
Have a knack for building useful or aesthetic Notion templates? Prototion is the perfect platform for generating revenue by selling templates. Learn more
Be a maker