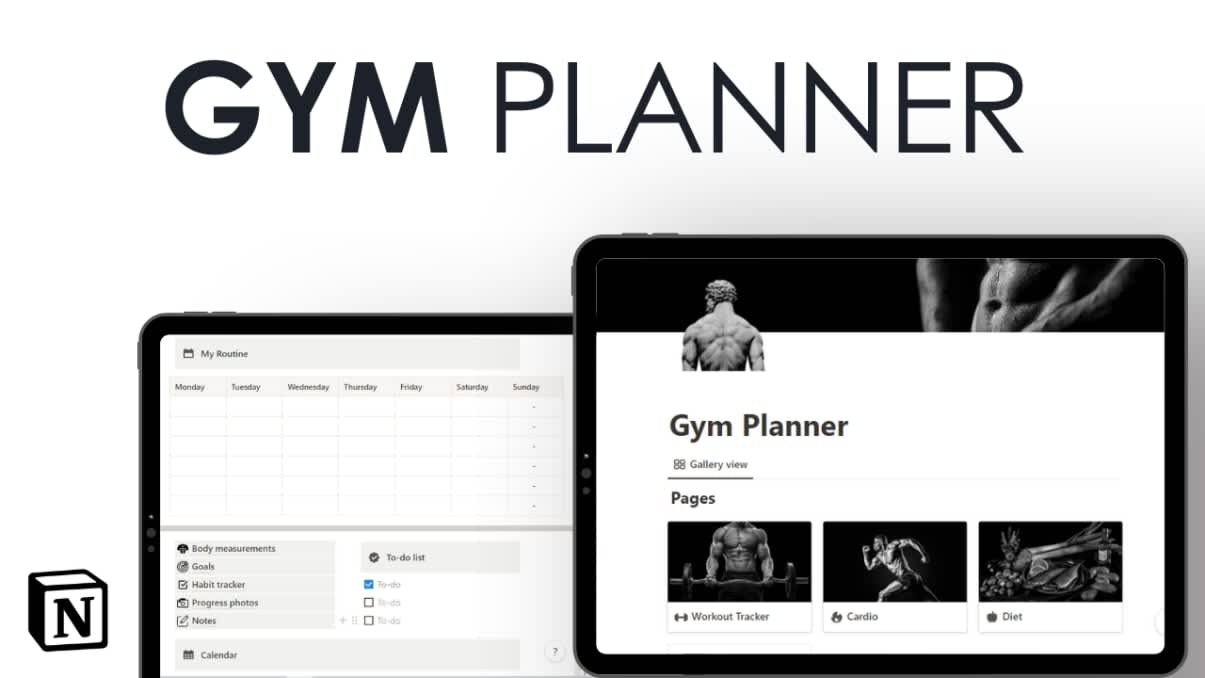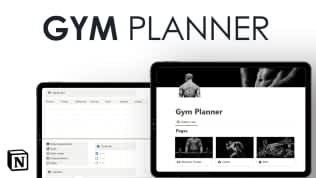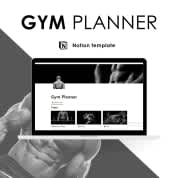 Gym planner
By
✅Workout tracker, diet, cardio, habits, body measurements, progress photos, goals, "My routine", calendar, to-do list.
Rating:
Know more details about this template's features? Click here
Notion
Combo Marvels
Twice the Productivity Power With Template Bundles
Template Description
If you're looking for an easy and effective way to plan your gym workouts and track your progress, Gym Planner is the solution you need!
With Gym Planner, you can keep track of your workouts, monitor your progress in the gym and your habits, and set goals to improve your life. Additionally, you can measure your progress with photos and record your body measurements so you can see the results over time.
Our Notion template is specifically designed to make planning your workouts easier. With a user-friendly and customizable interface, you can adjust your training plan according to your goals and schedule, and track your progress to stay motivated and on track.
But Gym Planner doesn't just help you in the gym. With tracking features for diet and habits, you can keep a record of your nutrition and lifestyle, which will allow you to be more mindful of what you consume and how you move. Plus, the goal-setting feature will allow you to see the big picture and stay focused on your long-term goals.
Don't miss the opportunity to transform your body and your life with Gym Planner. Try our template today and start seeing the results you desire!"
Notion

Workspaces 🪴

A collection of best templates by best makers, Coming Up next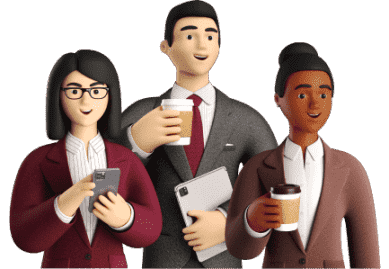 Be a Maker and start earning now
Have a knack for building useful or aesthetic Notion templates? Prototion is the perfect platform for generating revenue by selling templates. Learn more
Be a maker