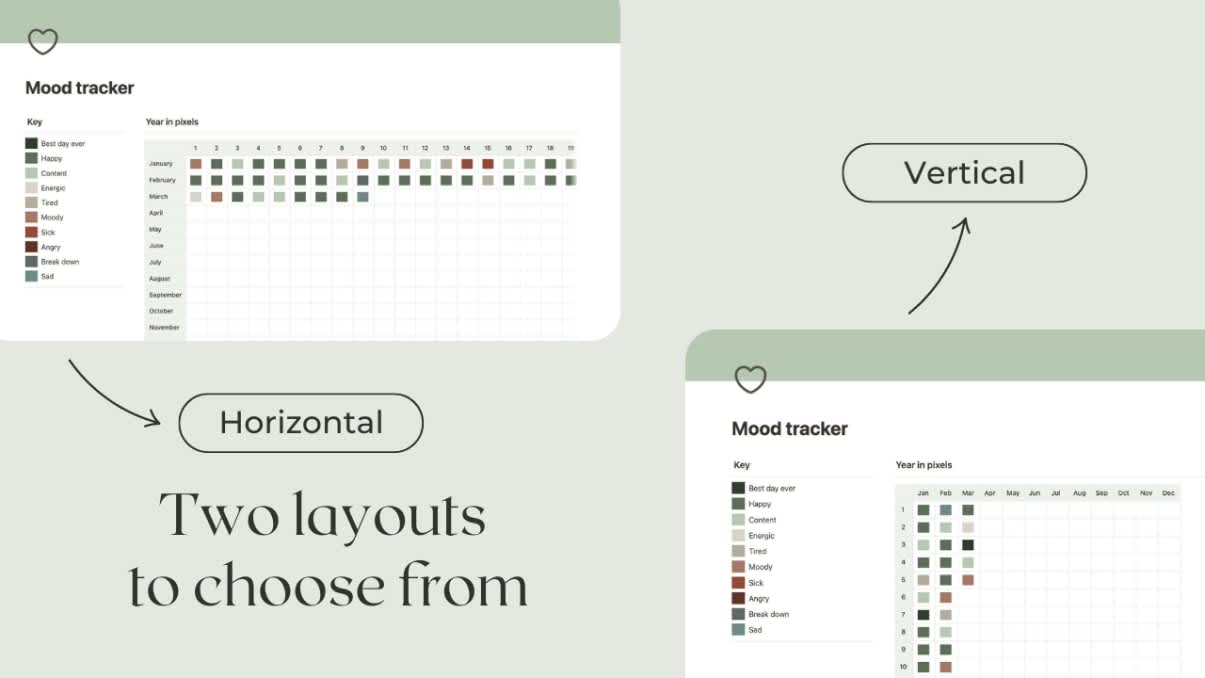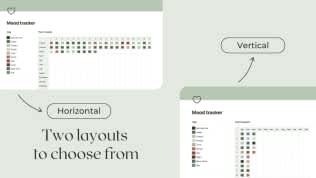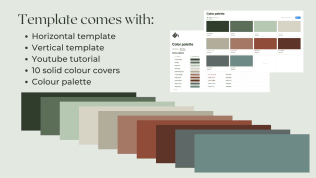 Mood tracker
By
Keep track of your mood on a daily basis in an aesthetic way. Easy to use, comes with a youtube tutorial.
Rating:
Know more details about this template's features? Click here
Notion
Combo Marvels
Twice the Productivity Power With Template Bundles
Template Description
Why did I create this template?
Effortlessly Monitor Your Daily Mood in a Beautifully Aesthetic Manner. Our user-friendly solution simplifies the process and adds an artistic touch to your mood tracking.
Our intuitive tool not only makes monitoring your daily mood a breeze but also enhances the experience with stunning aesthetics.
What's inside the template?
🔹 Tracker for your moods in vertical and horizontal dimensions and other exciting resources.
🔹 Plus, for added convenience, we provide a comprehensive YouTube tutorial to guide you through every step of the way.
How to use the template?
The template comes with a youtube tutorial that will guide you step by step through the usage of the template
Duplicate it in your own Notion workspace
Now you can easily use the template
What are the benefits of the template?
Keep track of your mood every day in just a few seconds. Custom versions available
Increased Self-Awareness: Tracking your mood daily can help you become more in tune with your emotions and recognize patterns in your feelings and behaviors. This self-awareness is valuable for personal growth and emotional well-being.
Identify Triggers: By consistently recording your mood, you can start to identify specific situations, events, or factors that influence your emotional state. This can lead to better understanding and management of stressors and triggers.
Improved Emotional Regulation: Once you understand your emotional patterns, you can work on regulating your emotions more effectively. This can be particularly useful for managing stress, anxiety, or mood disorders.
Enhanced Communication: Sharing your mood tracking data with a therapist or counselor can aid in more productive discussions about your mental health and lead to more targeted treatment strategies.
Track Progress: Over time, mood tracking allows you to see trends and improvements in your emotional well-being. This can be highly motivating and reassuring, especially during challenging periods.
Notion

Workspaces 🪴

A collection of best templates by best makers, Coming Up next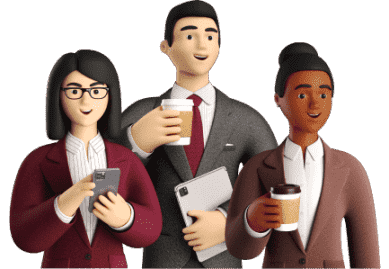 Be a Maker and start earning now
Have a knack for building useful or aesthetic Notion templates? Prototion is the perfect platform for generating revenue by selling templates. Learn more
Be a maker