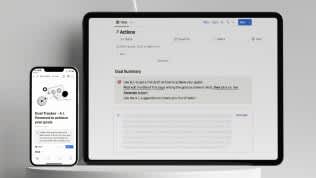 Goal Tracker - A.I. Powered Notion Template to achieve your goals
By
Unlock your full potential with Goal Tracker Template, transforming goals into reality with plans and realistic timeline
Rating:
Know more details about this template's features? Click here
Notion
Combo Marvels
Twice the Productivity Power With Template Bundles
Template Description
Why did I create this template?
I've devised this template to enhance the efficiency of my goal-setting and planning process within the context of the SCO (Search Engine Optimization) field. By harnessing the power of AI technology, I can swiftly craft a meticulous plan, complete with a practical timetable, thus saving valuable time and energy. Furthermore, by establishing a connection between my action items and my central objective within a database, I can effortlessly monitor my advancement and adapt my plan as circumstances dictate.
What Does the Template Contain?
The template boasts the following key components:
1. A goal database, allowing me to create each goal as a separate item or page.
2. A title section for inputting the goal's name.
3. An AI-driven description section that automatically generates a detailed goal description based on the provided title.
4. An action item section corresponding to each goal, which suggests specific tasks and appropriate timelines for achieving the goal.
5. A database section enabling me to store and track my progress on each action item.
6. Multiple viewing options tailored to various display preferences.
How to Utilize the Template?
1. Duplicate the template I've crafted and initiate a new goal-setting endeavor.
2. Enter your goal's title into the designated section, then click the "Generate" button.
3. Review the AI-generated goal description presented in the description section.
4. Use the recommended actions and timelines to formulate a comprehensive plan for reaching your goal, adding these action items to the database section positioned above the AI-generated content.
5. Commence working on your action items and diligently monitor your progress.
What Are the Template's Advantages in the SCO Context?
1. Time and effort savings through the swift creation of a detailed plan featuring a realistic timeline.
2. Assurance of comprehensive planning by tapping into AI technology's capability to propose precise action items.
3. Enhanced organization with each action item being directly linked to the primary goal and the option to view timelines for different intervals (e.g., day, week) displaying individual tasks that must be completed.
4. Augmented accountability facilitated by progress tracking and the flexibility to make necessary adjustments.
5. Improved odds of goal attainment through the possession of a clear and actionable plan.
Notion

Workspaces 🪴

A collection of best templates by best makers, Coming Up next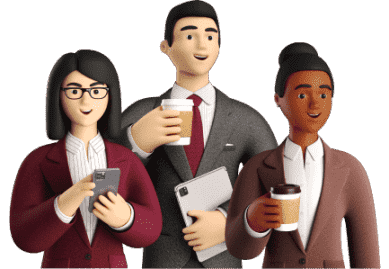 Be a Maker and start earning now
Have a knack for building useful or aesthetic Notion templates? Prototion is the perfect platform for generating revenue by selling templates. Learn more
Be a maker