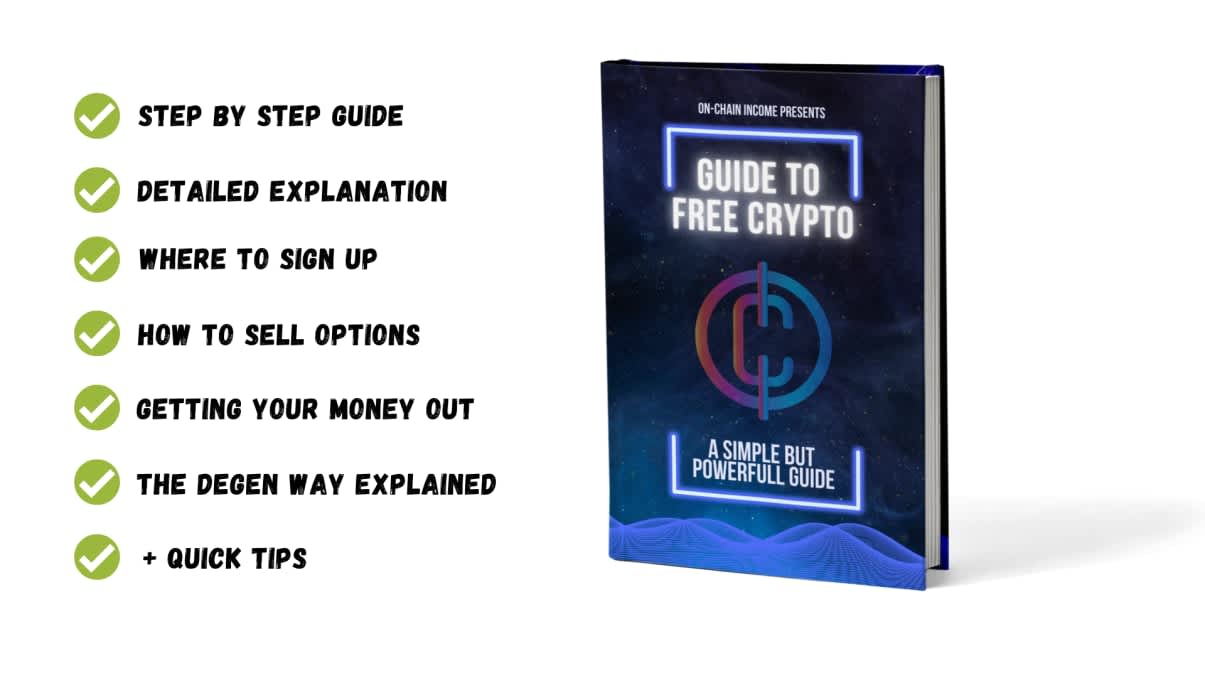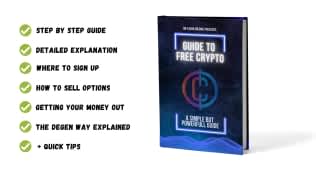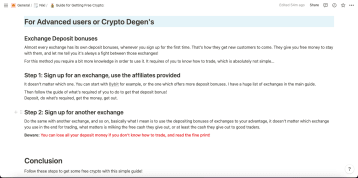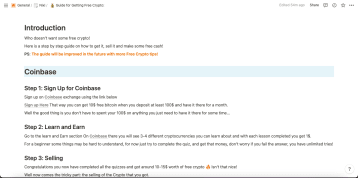 Guide To Getting 50$ worth of Free Crypto
By
Earn your first cryptocurrency, for Free! With this simple step by step guide you can get 50$ worth of crypto for free
Rating:
Know more details about this template's features? Click here
Notion
Combo Marvels
Twice the Productivity Power With Template Bundles
Template Description
Looking to boost your finances without lifting a finger?
Who wouldn't want free money? I certainly wouldn't mind!
I have created a step by step guide for you to get you started!With a few simple steps, you can earn your first cryptocurrency, for Free!
There are countless ways to earn money without spending a dime, in the crypto space.
So why wait?
💸 Imagine the thrill of seeing your earnings grow without any heavy lifting or financial investment. It's an enticing prospect that awaits you in the world of cryptocurrency. The best part? You can start today!
💸 Why wait when the path to financial empowerment is right before you? Take that leap of faith and embrace the world of cryptocurrency, where lucrative opportunities are waiting to be seized.
💸 By following the steps in our guide, you'll be well on your way to earning your first cryptocurrency, all without spending a penny.
💸So, seize the moment, and don't miss out on the chance to enhance your financial situation. Start earning today, and witness your journey take an exciting turn towards greater financial security and independence.
Start earning today and watch your journey take a turn towards financial freedom!
Ps: Consider this a Demo of what you will be getting in the full resources.
How to use the template?
Duplicate it in your own Notion workspace
Now you can easily access the guide.
Get → Full On-Chain Income Launch Sale 50% Off! Resources Pack
Click "I want this" button to download your guide now!
© 2023 On-Chain Income. All rights reserved.
Notion

Workspaces 🪴

A collection of best templates by best makers, Coming Up next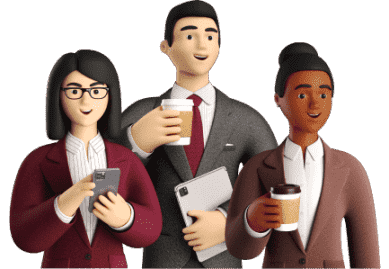 Be a Maker and start earning now
Have a knack for building useful or aesthetic Notion templates? Prototion is the perfect platform for generating revenue by selling templates. Learn more
Be a maker