Daily Writing Log
By
Track you daily writing with this easy to use Notion template.
Rating:
Know more details about this template's features? Click here
🔥 Mid Year Mega Sale 2022
Template Description
Why did I create this template?
I created this template so I could keep track of my daily writing.
What's inside the template?
The template includes a timer to measure how much time you spend writing, a writing log database in which you can record each of your daily writing sessions. Finally, the template includes two summary tables: one which shows you monthly writing stats and another which shows you writing stats for each project.
How to use the template?
Each time you have a writing session, you enter how much time you spent writing in the "Daily writing log section". You can use the timer on the page (or your preferred timer) to time yourself.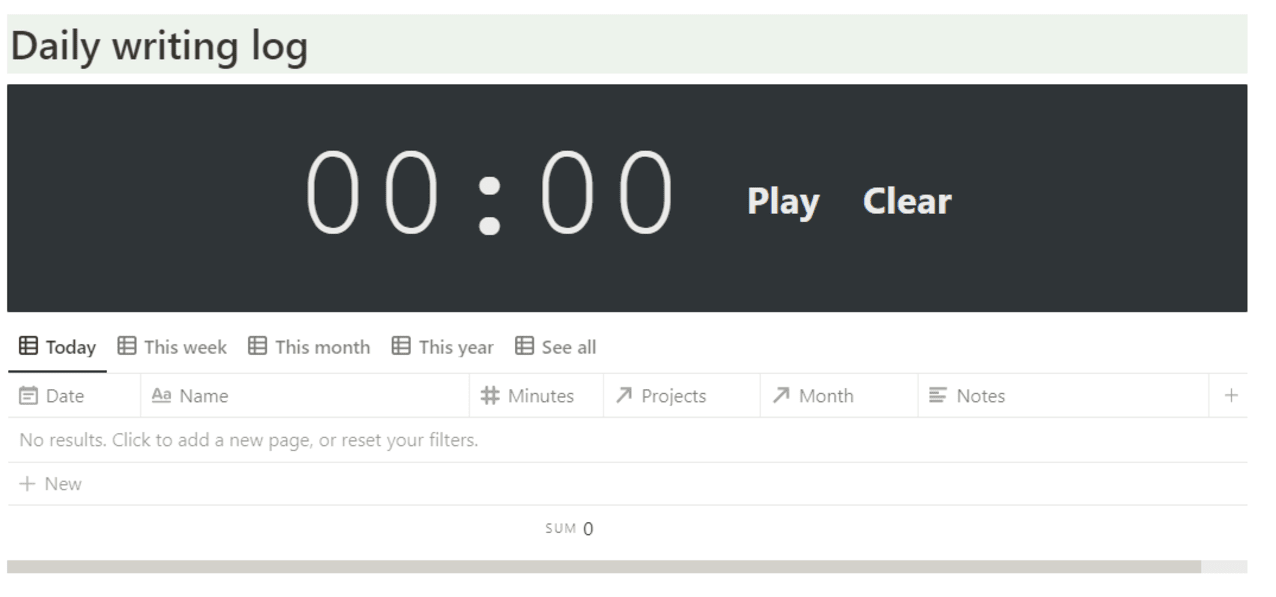 The date will automatically be filled out. The month will also be automatically filled out according to the month. You can either set the correct month manually or change the filter to the correct month.
Look at the summary below to track your progress according to month or project.
What are the benefits of the template?
This template is minimalist, simple and easy to use. You can set simple daily, weekly, or monthly writing goals.
Be a Maker and start earning now
Have a knack for building useful or aesthetic Notion templates? Prototion is the perfect platform for generating revenue by selling templates. Learn more
Be a maker