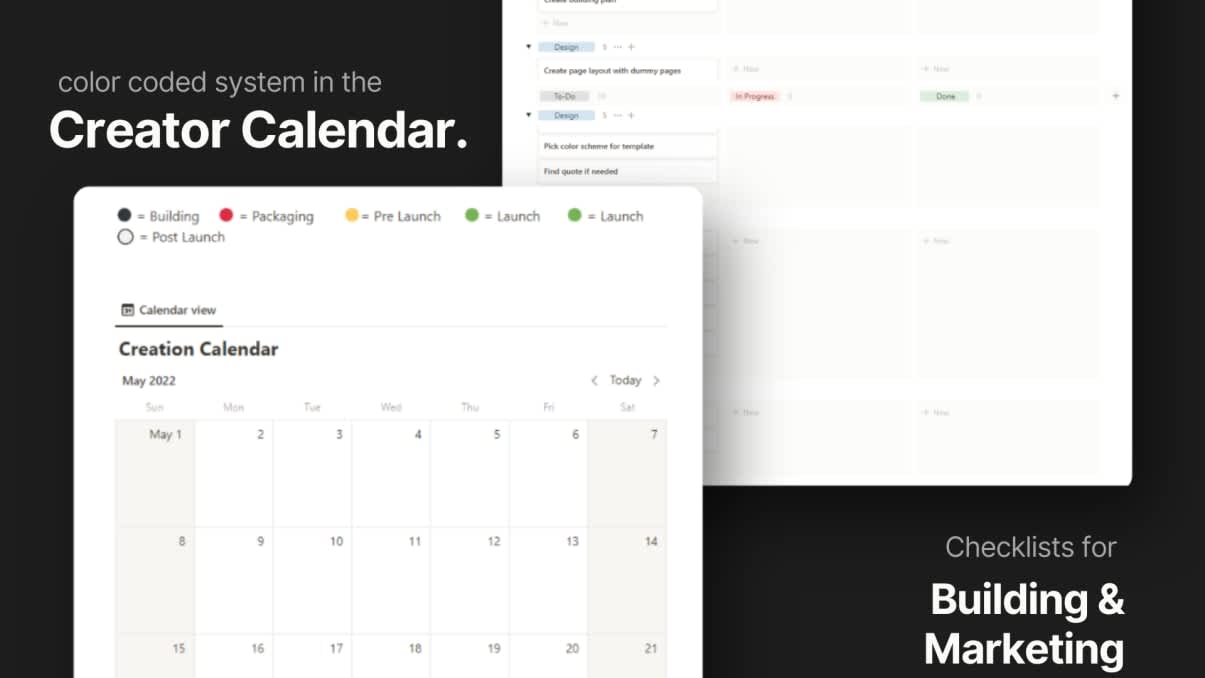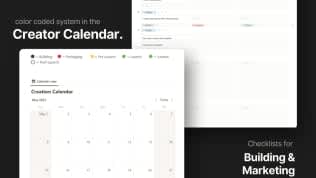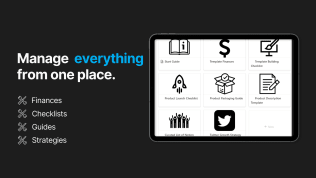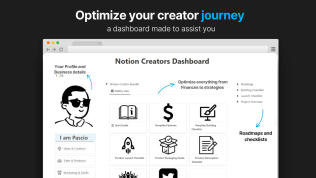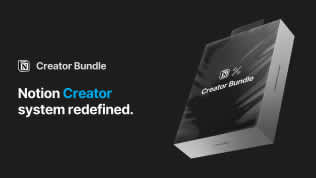 Notion Creator Bundle
By
A bundle of tools designed to make your creator journey easier
Rating:
Know more details about this template's features? Click here
Notion
Combo Marvels
Twice the Productivity Power With Template Bundles
Template Description
A bundle of tools to help you build, launch, and sell more Notion templates
Problems you might be facing
My current setup is messy and disorganized
My system to build templates is not working
My product launches don't produce enough results
I'm unsure of the right way to package my products
I'm unsure of the right way to describe my products
I need to track my creator income properly
I'm not growing fast enough on Twitter
Who am I?
I started @iampascio in June 2021. Like everyone else, I started building, validating, launching and marketing like crazy. I did it for a month then gave up.
A month later I decided to give it a try one more time. Again no results. No followers. After Tweeting 100+ times I managed to get just 22 followers. It was painful.
I gave up again.
I even bought a shoutout on Twitter from an account with 100k followers. Paid $50, nothing moved. Not a single f**king follower or purchase of my product.
I gave up again.
Around October I decided to try it again. This time I started DM'ing people directly to ask for support.
Someone told me to "build relationships". So, I did that. I started writing annoying DM's to EVERYONE. Most of them blocked me.
Andddd... I gave up again.
But, I'm not a quitter. I thought to myself .... it can't be this hard.
So, in November I decided to observe & learn. No tweeting, no DM'ing, nothing. Select a few accounts and study them.
I did that for almost a month and a half and finally found something I could apply.
I started doing some new stuff from 21th November and BOOM, I went from $0 revenue to $50 revenue the same day.
$250 revenue just one month later.
$800 revenue 3 months later.
Internet money is real. I didn't believe it. I do now.
I've shared all my tools in this bundle. I've held nothing back. I still use these methods to build, launch and market my Notion products.
If you're ready to take action, this bundle will give you all the tools you need to fire up your Notion Creator Venture.
What's included?
Unique Creator Dashboard
Product Design Checklist
Product Launch Checklist
Product Packaging Guide
Product Description Guide
Notion Creator Financial Sheet
High Growth Twitter Strategy
List of Notion Communities
Are you ready to take your Notion business to the next level?
No matter if you...
Are just getting started
Have been at it for a while
Are an established expert
Create other types of products
This bundle has you covered.
The dashboard is highly customizable to all types of digital creation ventures, and the bundle of tools will almost certainly teach you something new.
Click "I WANT THIS" button.
FAQ?
Does this work with a free Notion account?
It sure does! Just duplicate the dashboard into your Notion workspace, customize it to your liking, and take advantage of all the tools inside.
Can I share this with anyone else?
No. This product has a personal license.
I hope you sincerely enjoy the Notion Creator Bundle.
Best regards,
Pascio
Notion

Workspaces 🪴

A collection of best templates by best makers, Coming Up next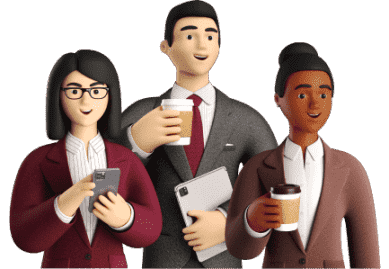 Be a Maker and start earning now
Have a knack for building useful or aesthetic Notion templates? Prototion is the perfect platform for generating revenue by selling templates. Learn more
Be a maker