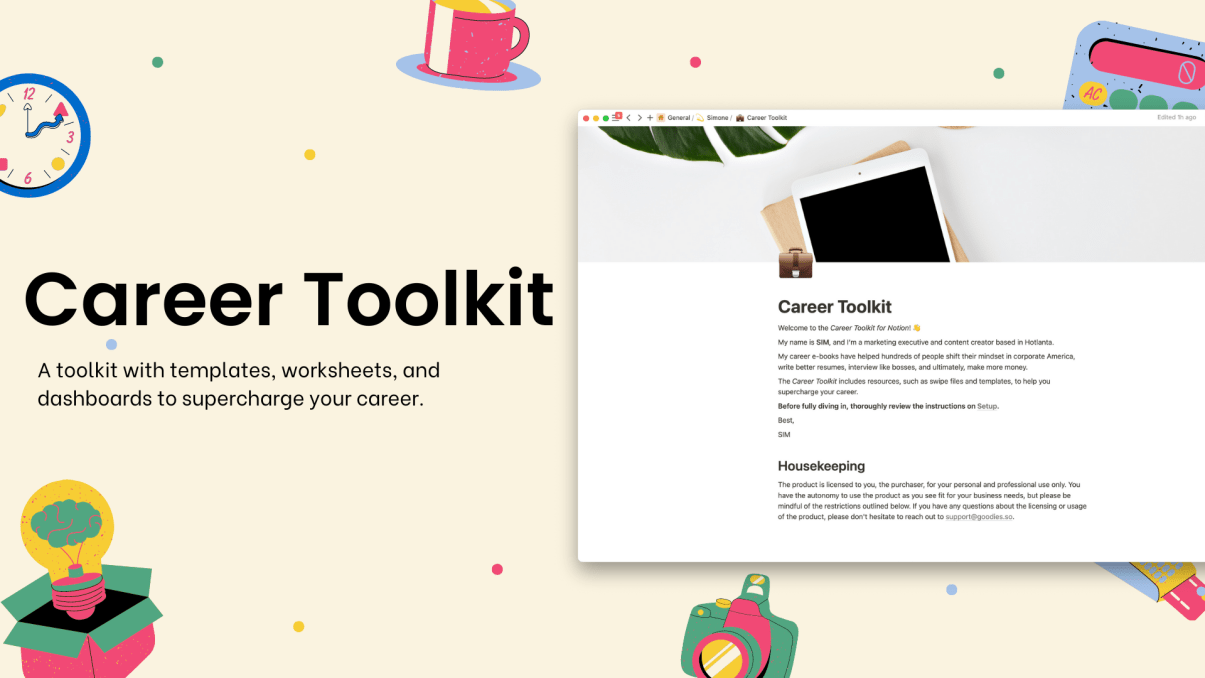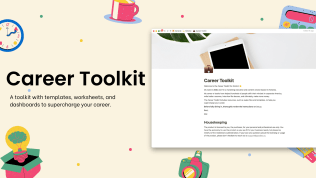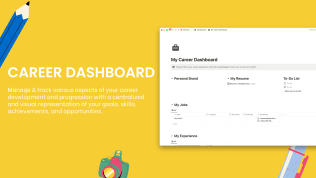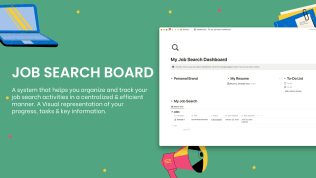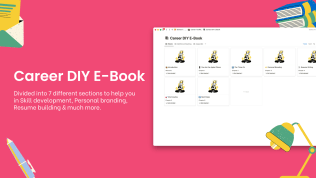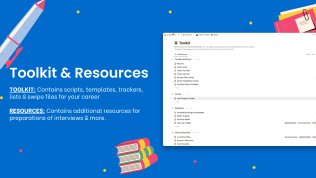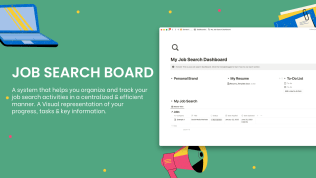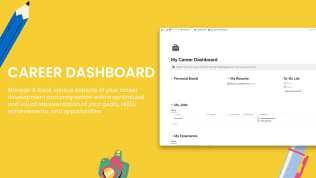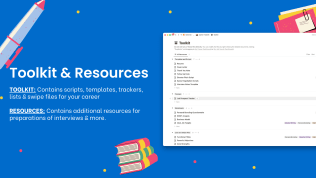 Career Toolkit
By
Supercharge your career with the Career Toolkit for Notion. Includes templates, worksheets, and dashboards.
Rating:
Know more details about this template's features? Click here
Notion
Combo Marvels
Twice the Productivity Power With Template Bundles
Template Description
Why did I create this template?
I created this template to help ambitious professionals excel in their careers. As a marketing executive, I've seen the need for a comprehensive, easy-to-use career toolkit. This is my solution.
As an ambitious professional, you understand the importance of staying ahead in your career journey. This template serves as your go-to toolkit, equipping you with the necessary tools, strategies, and resources to navigate the ever-changing landscape of your industry.
It consolidates valuable insights and practical guidance into a single, accessible platform, allowing you to streamline your efforts and make informed decisions.
With this template, you gain a competitive edge by leveraging proven frameworks and best practices that are tailored to your professional growth. It covers a wide range of areas, including goal setting, skill development, networking, personal branding, and career advancement strategies.
What's inside the template?
The template includes career-enhancing tools like templates, worksheets, and swipe files. It also features a career dashboard to track your job search, accomplishments, and responsibilities. Plus, it comes with a free e-book, Career DIY.
In addition to the wide range of career-enhancing tools, the template features a comprehensive career dashboard. This dashboard acts as a central hub to track your job search progress, document your accomplishments, and manage your responsibilities.
It provides a visual representation of your career journey, enabling you to stay organized, monitor your milestones, and make data-driven decisions to propel your professional growth.
As an added bonus, the template includes a complimentary e-book called "Career DIY." This e-book serves as a valuable resource, packed with practical tips, strategies, and insights to support your career development.
How to use the template?
To make this template your own, simply duplicate it into your Notion workspace. This action allows you to access and personalize all the elements according to your unique career goals and aspirations. Customization is key, and the template provides you with the flexibility to tailor it to your specific needs.
Take advantage of the customizable templates and worksheets included in the template. These resources serve as starting points, providing you with a solid foundation for various career-related tasks. Modify them to align with your individual style, preferences, and career objectives.
Whether it's adjusting the formatting, adding specific sections, or incorporating your branding elements, the customization options are endless. By personalizing the templates and worksheets, you can ensure that they reflect your unique professional identity and showcase your strengths effectively.
What are the benefits of the template?
The purpose of this meticulously designed template is to serve as a catalyst for your career growth and turbocharge your job search.
It offers a range of features and benefits that will save you valuable time and effort in the resume and application process, while also providing a powerful dashboard to keep you focused and on track with your career goals. In essence, this template is a comprehensive career companion that empowers ambitious professionals like yourself to excel in your chosen field.
It provides a structured and efficient framework, complete with customizable sections and formatting options.
The pre-designed templates make it easy to showcase your skills, experience, and achievements, ensuring that your application materials stand out from the competition.
With this template as your guiding tool, you can create polished and professional resumes and applications in a fraction of the time it would typically take.
It offers valuable resources and prompts for self-reflection, goal setting, and skill development. It encourages you to think strategically about your career trajectory and provides guidance on how to navigate the ever-changing professional landscape.

Notion

Workspaces 🪴

A collection of best templates by best makers, Coming Up next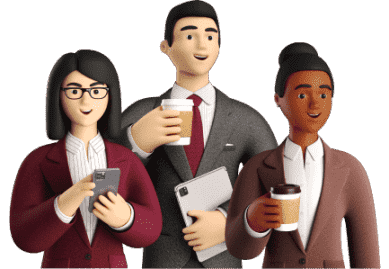 Be a Maker and start earning now
Have a knack for building useful or aesthetic Notion templates? Prototion is the perfect platform for generating revenue by selling templates. Learn more
Be a maker