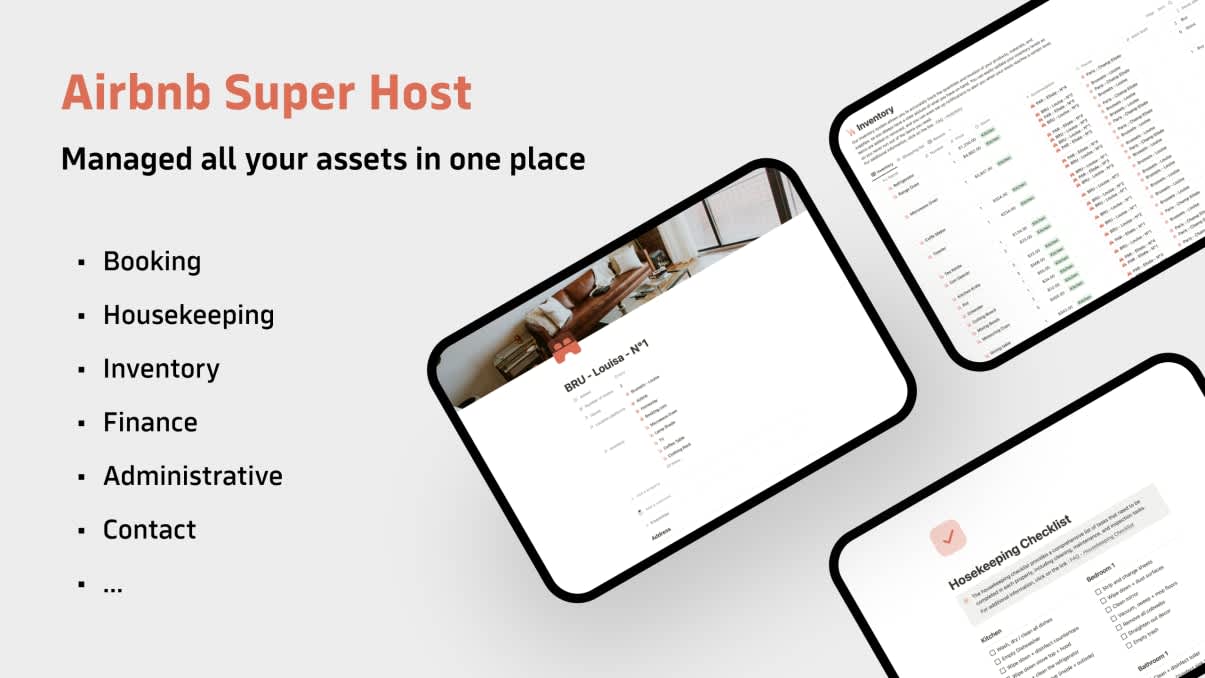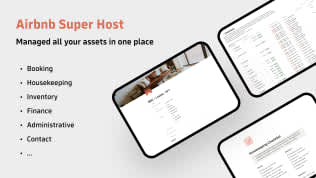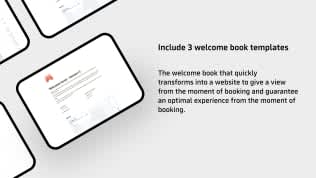 Vacation location super host
By
Elevate your Airbnb hosting with the Notion Airbnb Super Host template - the ultimate all-in-one tool.
Rating:
Know more details about this template's features? Click here
Notion
Combo Marvels
Twice the Productivity Power With Template Bundles
Template Description
What's the template about?
Attention Airbnb hosts! Elevate your hosting game with the Notion Airbnb Super Host digital template. This all-in-one tool helps manage your properties and guests with features such as task and reservation tracking, inventory management, financial tools, contact management, housekeeping checklists, and more. The user-friendly design keeps everything organized and easily accessible, making it perfect for both new and seasoned hosts. With added benefits such as welcome book templates, you can streamline your hosting process and provide a top-notch experience for your guests. Say goodbye to costly subscriptions and hello to optimized hosting! Start managing like a pro today.
How to use the template?
Duplicate it in your own Notion workspace
Now you can easily use the template
What are the benefits of the template?
Centralized Property and Guest Management: The template provides a centralized hub to manage all your properties and guests. Keep track of essential details such as property information, booking dates, guest profiles, and communication history. This allows you to stay organized and easily access important information whenever you need it.
Task and Reservation Tracking: Stay on top of your hosting responsibilities with built-in task and reservation tracking features. Keep a record of upcoming reservations, check-in and check-out dates, and any specific tasks or requirements associated with each booking. This ensures smooth operations and helps you provide a seamless experience for your guests.
Inventory Management: Keep track of your property inventory with ease. The template allows you to list and monitor the availability of essential items such as linens, toiletries, kitchen supplies, and other amenities. This helps you ensure that your properties are well-stocked and ready to provide a comfortable stay for your guests.
Financial Tools: Manage your finances efficiently with integrated financial tools. Keep track of rental income, expenses, and other financial transactions related to your hosting business. The template provides a clear overview of your financial performance, allowing you to monitor your revenue, track expenses, and analyze profitability.
Contact Management: Maintain a database of important contacts related to your hosting business. This includes contact information for cleaning services, maintenance professionals, local suppliers, and other service providers. Having this information readily available ensures efficient communication and quick resolution of any issues that may arise.
Notion

Workspaces 🪴

A collection of best templates by best makers, Coming Up next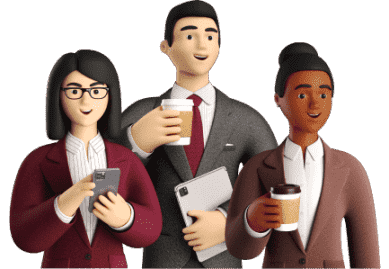 Be a Maker and start earning now
Have a knack for building useful or aesthetic Notion templates? Prototion is the perfect platform for generating revenue by selling templates. Learn more
Be a maker