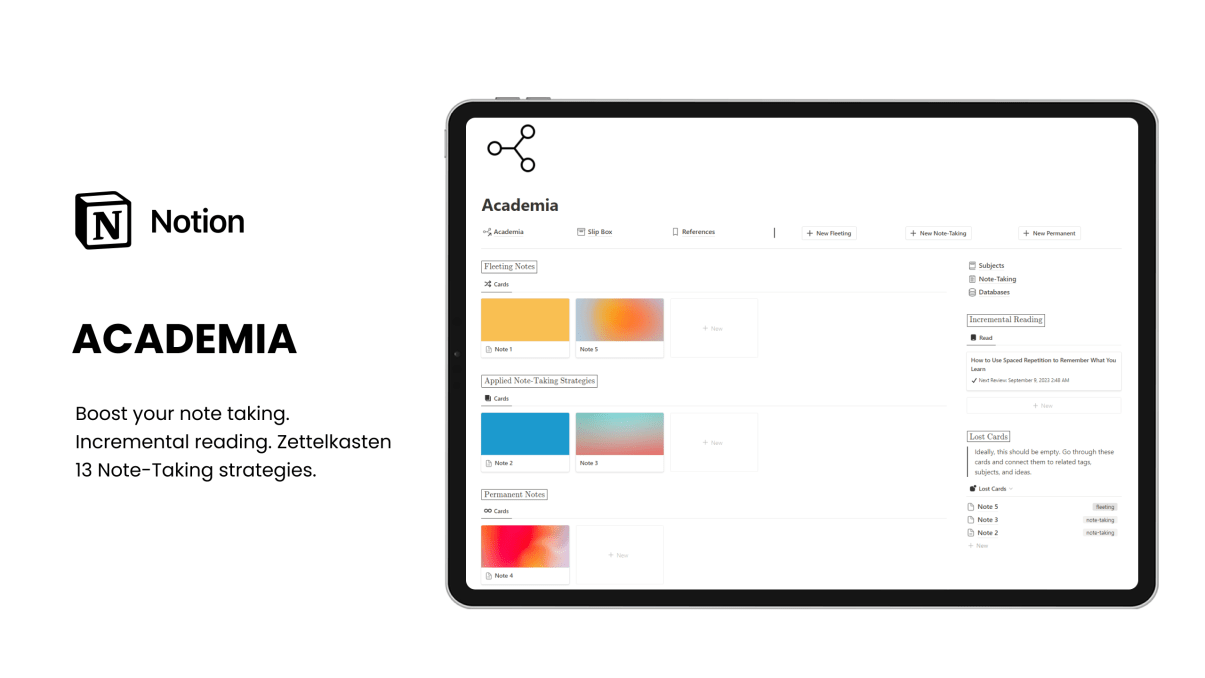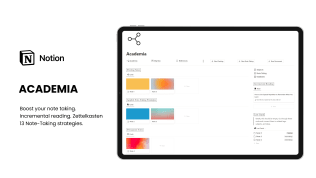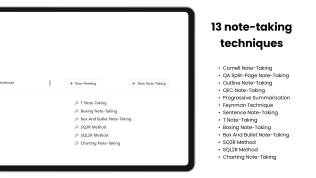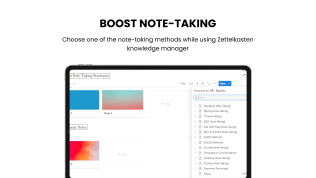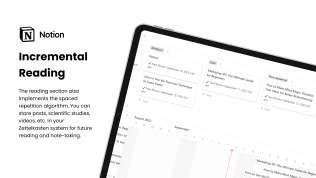 Academia Master
By
Whether you're a student, researcher, or professional, this system is your way to achieving exceptional learning ability
Rating:
Know more details about this template's features? Click here
Notion
Combo Marvels
Twice the Productivity Power With Template Bundles
Template Description
Why did I create this template?
I developed this template to address the common challenges individuals face when it comes to note-taking and knowledge management. 📑
Whether you're a student striving for academic success, a researcher working to organize vast amounts of data, or a professional aiming to streamline your workflow, this template was created with the intent to simplify and optimize your approach to learning and information organization. 💯
What's inside the template?
Inside this Notion template, you'll find:
Diverse Note-Taking Methods: A wide range of note-taking methods, such as Cornell, QEC, Feynman, SQ3R, Progressive Summarization and MORE, catering to diverse learning styles.
Zettelkasten Integration: Seamless integration of the Zettelkasten method to facilitate the creation of interconnected knowledge networks.
Incremental Reading: Tools to store and manage external content for future reading, complete with a spaced repetition algorithm for enhanced long-term retention.
How to use the template?
To make the most of the "Ultimate Notion Note-Taking Template," follow these steps:
Import the Template: Start by duplication the template into your Notion workspace.
Select Your Note-Taking Method: Choose the note-taking method that aligns with your needs and preferences.
Begin Taking Notes: Initiate your note-taking process, keeping your notes structured and organized according to your chosen method.
Use Zettelkasten: If desired, utilize the Zettelkasten method to effortlessly connect ideas and notes for improved organization.
Utilize Incremental Reading: Store and manage external content for future reading and use the spaced repetition algorithm to enhance learning retention.
What are the benefits of the template?
The "Ultimate Notion Note-Taking Template" offers numerous advantages:
Enhanced Learning: Tailor your note-taking method to your learning style, leading to improved understanding and memory retention.
Efficient Organization: Seamlessly organize your notes and create interconnected knowledge networks through the Zettelkasten method.
Long-Term Retention: Utilize incremental reading with spaced repetition to reinforce learning over time.
Streamlined Workflow: Whether you're a student, researcher, or professional, this template simplifies note-taking and knowledge management, enhancing productivity.
Improved Productivity: Optimize your note-taking approach to accomplish your learning and research objectives more efficiently.
Notion

Workspaces 🪴

A collection of best templates by best makers, Coming Up next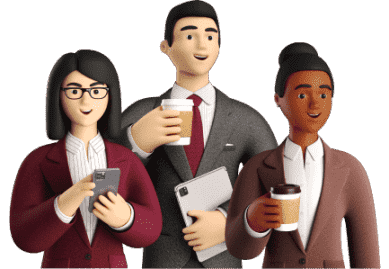 Be a Maker and start earning now
Have a knack for building useful or aesthetic Notion templates? Prototion is the perfect platform for generating revenue by selling templates. Learn more
Be a maker