Your Daily Workspace
By
A comprehensive Notion template to journal everything in your life - college, work, expenses and more.
Rating:
Know more details about this template's features? Click here
🔥 Mid Year Mega Sale 2022
Template Description
Best Aesthetic Notion Template to Journal and Organise Your Life
With so much going in your life, it is hard to keep a track of everything. This notion template will help you organise your workspace in one place.
Use this easy-to-customise template that has everything in one place - goal setting, personal finances, reading list tracker, university work, journaling and monthly planner. Boost your productivity like never before!
Never miss out on an assignment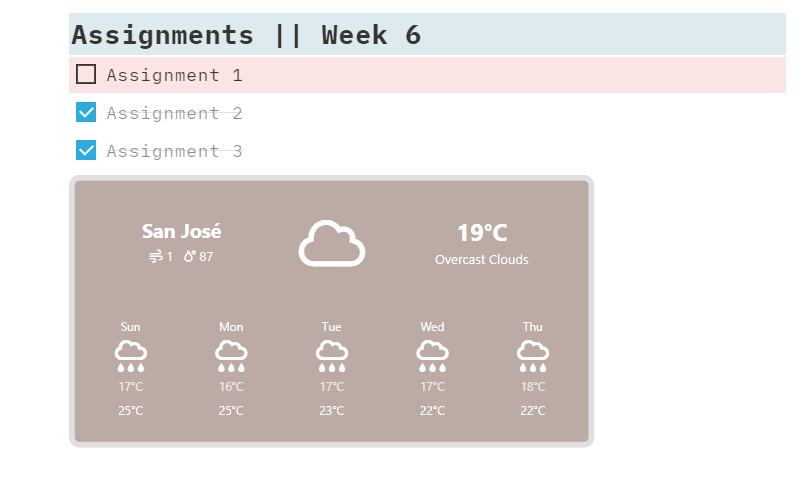 Assignments tracker
Use this notion template and never forget which assignment is due. Students tend to forget one or two things with so much going on. With this notion template never miss a beat and ace that GPA.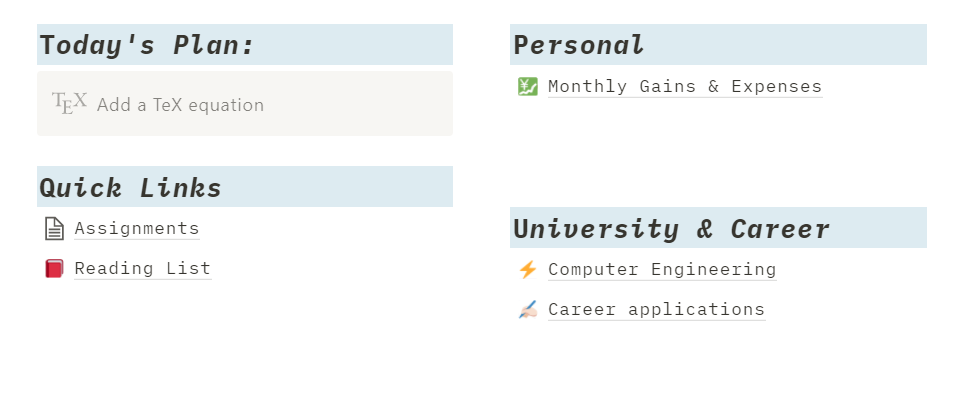 Personal university workspace
This template also lets you ditch the traditional diary for journaling and manages your daily goals, important links to assignments, documents, personal expenses and class notes in one place.
The modern-day reading list includes more than just books. A dashboard to help you track books, articles, podcasts, and videos.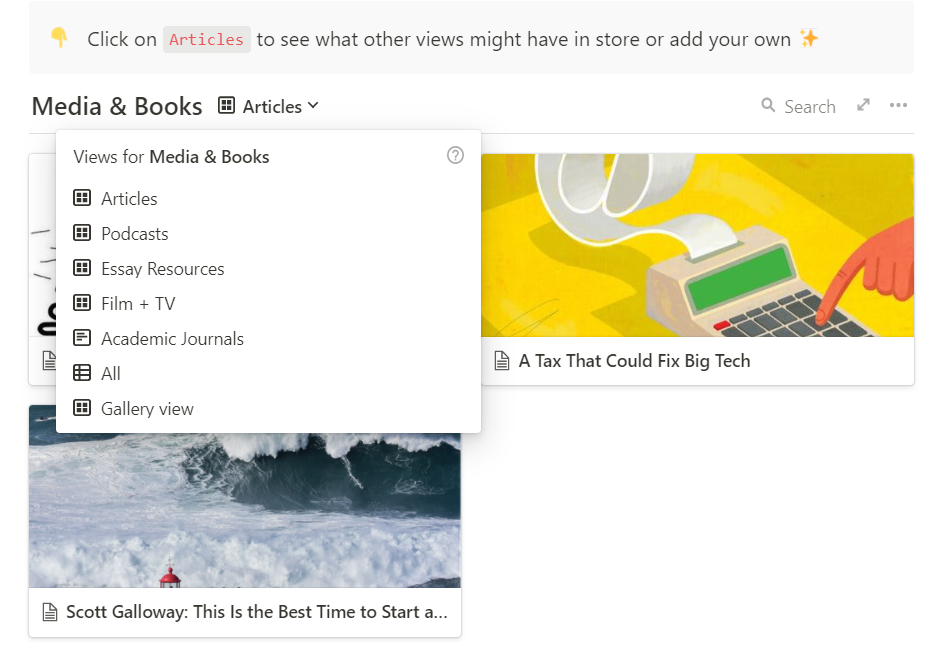 Art and Literature in one place
Monthly gains and expenses tracker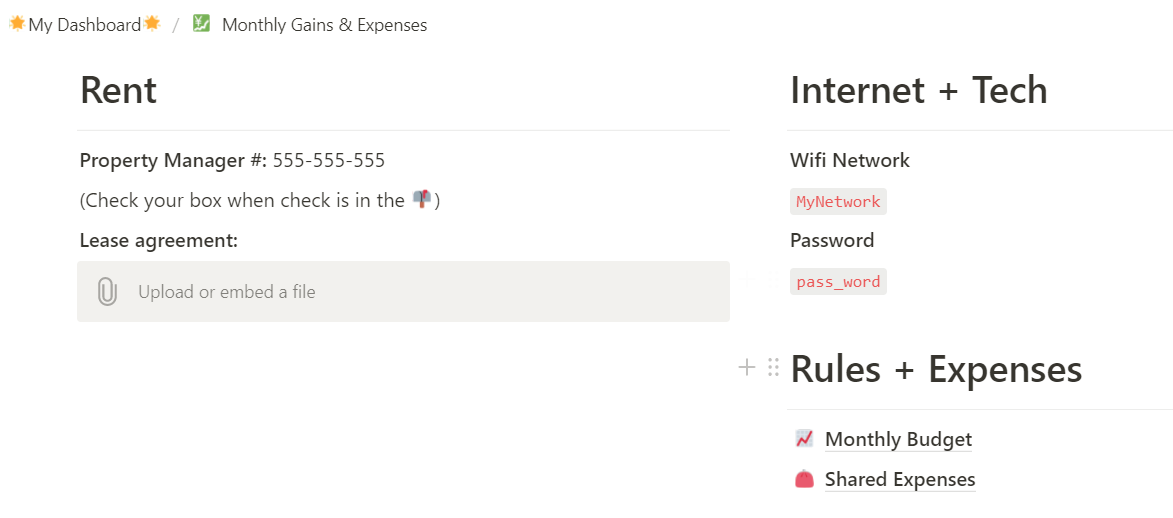 Expense tracker
A student has many expenses ranging from rent to books. Use this gains and expenses track and learn the benefits of personal finances at an early stage. If you are not a student, don't let that stop you from using this easy to use and customise the template and manage your workspace.
Weekly and monthly planner
Plan your weekly goals with this weekly planner and manage your monthly plans with the calendar view. Block your time prioritising goals accordingly.

Weekly planner
You can also change the view of the calendar to appeal to your aesthetic and to your taste and preferences.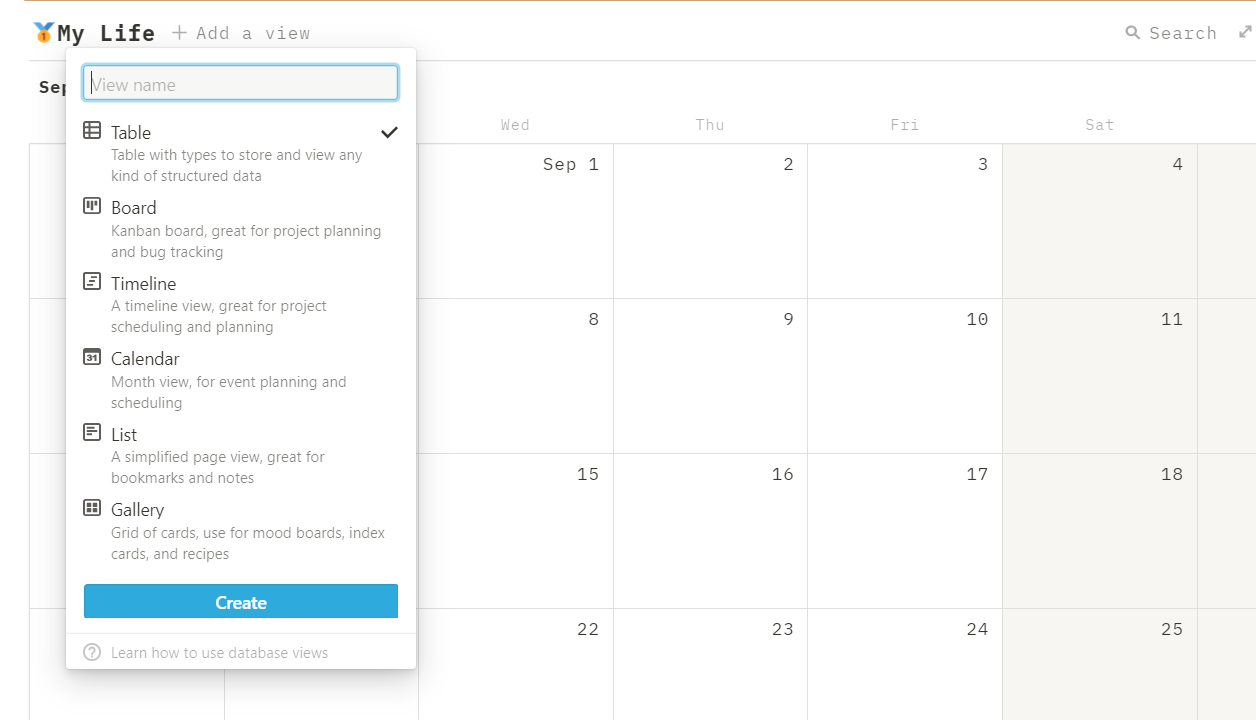 Choose what you like
Use this aesthetic notion template and get your mess together now!

Be a Maker and start earning now
Have a knack for building useful or aesthetic Notion templates? Prototion is the perfect platform for generating revenue by selling templates. Learn more
Be a maker