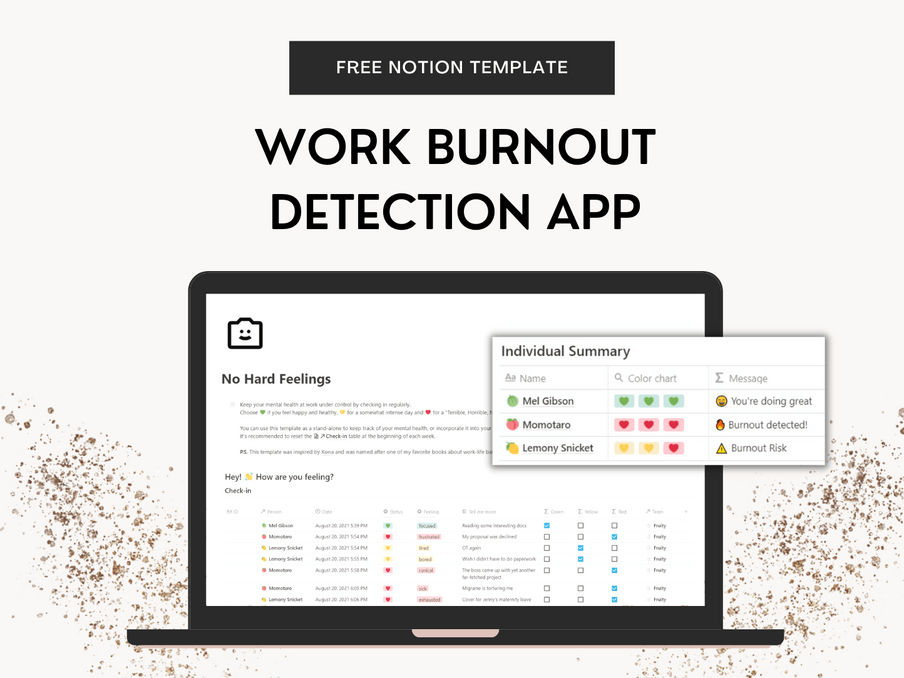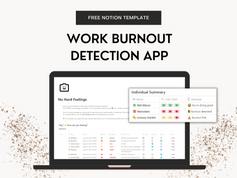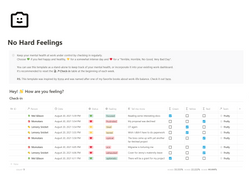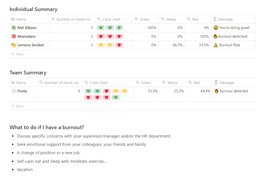 Work Burnout Detection Tool
By
Download this handy tool inspired by Kona. Forecast & prevent work burnout, increase productivity & calm down.
Rating:
Know more details about this template's features? Click here
Notion
Combo Marvels
Twice the Productivity Power With Template Bundles
Template Description
This Notion template is a handy tool to forecast and prevent work burnout, inspired by Kona (Slack app). This is a wonderful notion template that lets you detect when you have reached burnout so that this notion template increases your productivity and calms you down.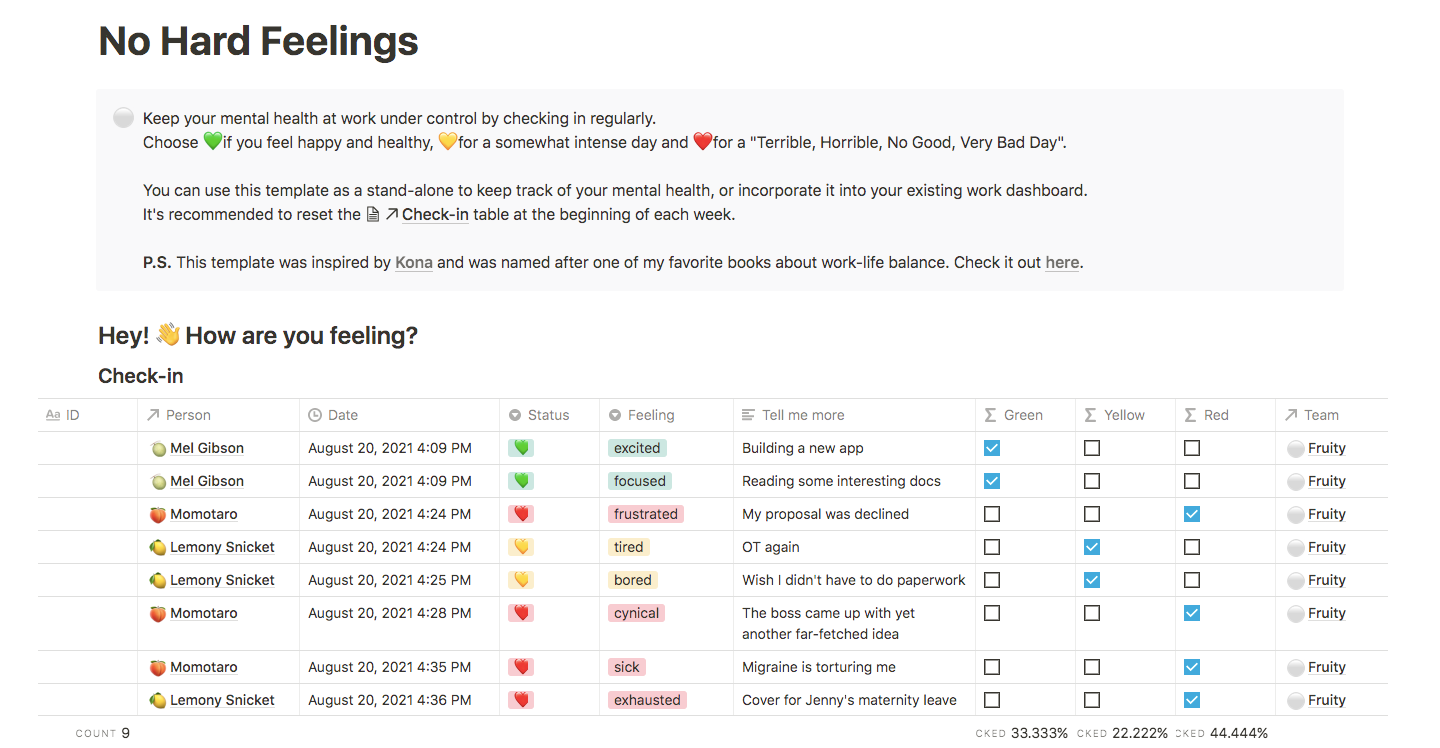 Don't burn out, this template will ensure that!
According to recent surveys by FlexJobs and Indeed, 75% of American workers have experienced burnout and 67% believe burnout has worsened over the course of the pandemic.
This Work Notion Template is inspired by a Slack app tackling burnout issues called Kona, Chii decided to try recreating part of this app using Notion. It can help you become more aware of your workplace wellbeing.
Features of the work burnout detection template are:

Instructions and positive affirmations
This section of the template is helpful in giving you an overview of all the keys to the tables and how to use it optimally.

Heart of this template
This section lets you log in activities and encourages you to assign to it how you are feeling at a particular point of the day! This notion template creates a pattern for you to observe so that you understand what work causes you to feel burned out.

Individual and team summary section
This is the individual and team summary section that provides you a bird-eye view of what everyone else is up to and how you can make the most out of all the information that you collected in the earlier table.

What to do when you have identified the burn out
This section of this notion template in crucial as this provides you with the steps that you need to take from now on so that you are ready to face any burnout situation!
Other features:
Easy Daily Check-in under 1 minute: just pick a color, a mood and explain why you feel it
Automatic Stats pulled out for individuals and the whole team
Beautiful Color Mood Chart in the style of Kona (a Slack app)
Auto-generated message about burnout risk
Notion

Workspaces 🪴

A collection of best templates by best makers, Coming Up next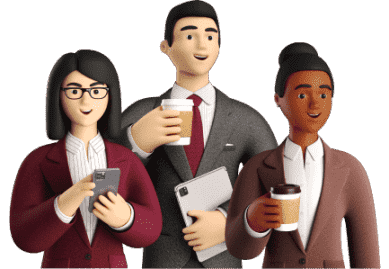 Be a Maker and start earning now
Have a knack for building useful or aesthetic Notion templates? Prototion is the perfect platform for generating revenue by selling templates. Learn more
Be a maker