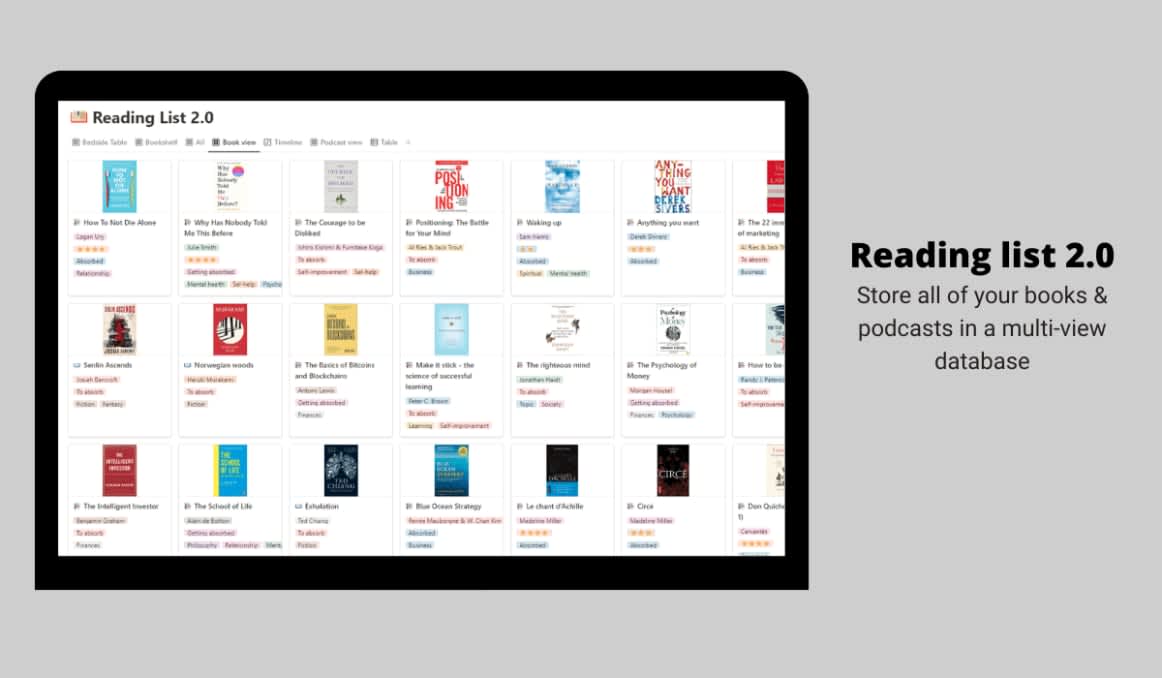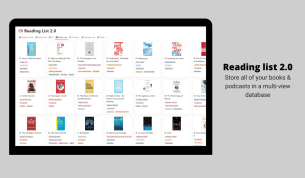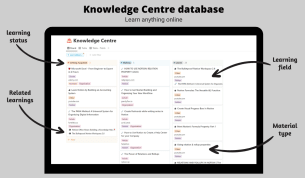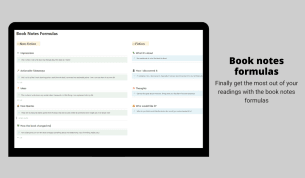 Wisdom Shelf
By
Store, take notes, and learn from all of your books, articles, podcasts and much more.
Rating:
Know more details about this template's features? Click here
Notion
Combo Marvels
Twice the Productivity Power With Template Bundles
Template Description
Why did I create this template?
I felt like I wasn't getting much out of my readings and I also wanted a place to store anything I would learn online. I decided to create a template that would include a system to help me remember what I learn from my readings as well as a database to learn anything online which would both be linked together.
What's inside the template?
📖 Reading list 2.0 database to store your books', podcasts' information and notes
✍️ Book Note Templates to make the most out of your readings
🧑‍🏫 Knowledge Centre database to learn anything online
🔗 Properties to link your learnings and create topic-based knowledge
How to use the template?
Add the books that you are reading, or want to read to your reading list database 2.0
Easily make specific notes from your books with the help of the book notes template
Learn anything online with the knowledge centre database
Link your notes from your books, articles, podcasts, video and much more
What are the benefits of the template?
Keep track of all of the books and podcasts you've read and want to read with the Reading List 2.0 database 📚
Extract the most important information from your books and apply them to your life with the Book Notes Templates 📝
Learn anything online with the Knowledge Centre database 🧠
Store your articles, eBooks, videos, courses and take notes in the Knowledge Centre database to be able to learn anything 💭
Make connections between your different entries to build topic-centred knowledge ⚡
Who is it for?
Lifelong learners looking for a way to store their learnings
Avid book readers who want to track their readings
Self-learners who want a holistic learning system
Anyone looking to connect the dots of their day-to-day learnings
Support
Please send me a message at @ThbLucas on Twitter 🐦
Notion

Workspaces 🪴

A collection of best templates by best makers, Coming Up next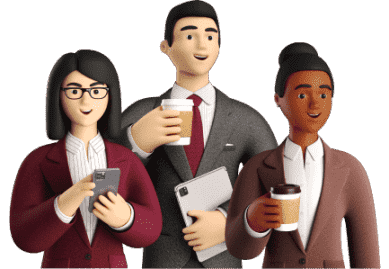 Be a Maker and start earning now
Have a knack for building useful or aesthetic Notion templates? Prototion is the perfect platform for generating revenue by selling templates. Learn more
Be a maker