Usability Study Note Taking Template
By
Rating:
Know more details about this template's features? Click here
Template Description
Free Usability Study note-taking template
Are you a researcher? Are you confused and bothered by the mounting paperwork of your research? Use this easy to use free notion template to organise your research work.
All your participants' responses can be compiled in one dashboard that gives you a comprehensive overview of your research.
Add your documents and findings to the template and focus on your research with a hassle-free template. Finding key insights, pain points of participants while interacting with either a finished product or the low fidelity design.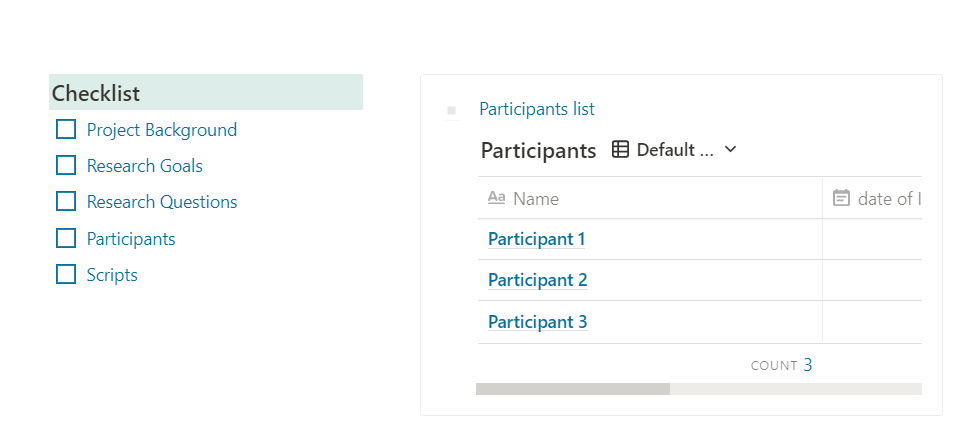 Checklist to manage all the participants in one place
Keeping track of all the research in one place has never been simpler. This Notion template has many benefits as it has an embedded calendar, timeline view and many other ways you can use it to keep and compile all of your research!
A nice page that stores all of your research information and makes the tasks more organized with To-Do list and status tracker.

Track your progress
Use this free easy to use notion template today to achieve the maximum output with your research. You can also change the view of the table and customise the template as your aesthetic allow.
Be a Maker and start earning now
Have a knack for building useful or aesthetic Notion templates? Prototion is the perfect platform for generating revenue by selling templates. Learn more
Be a maker