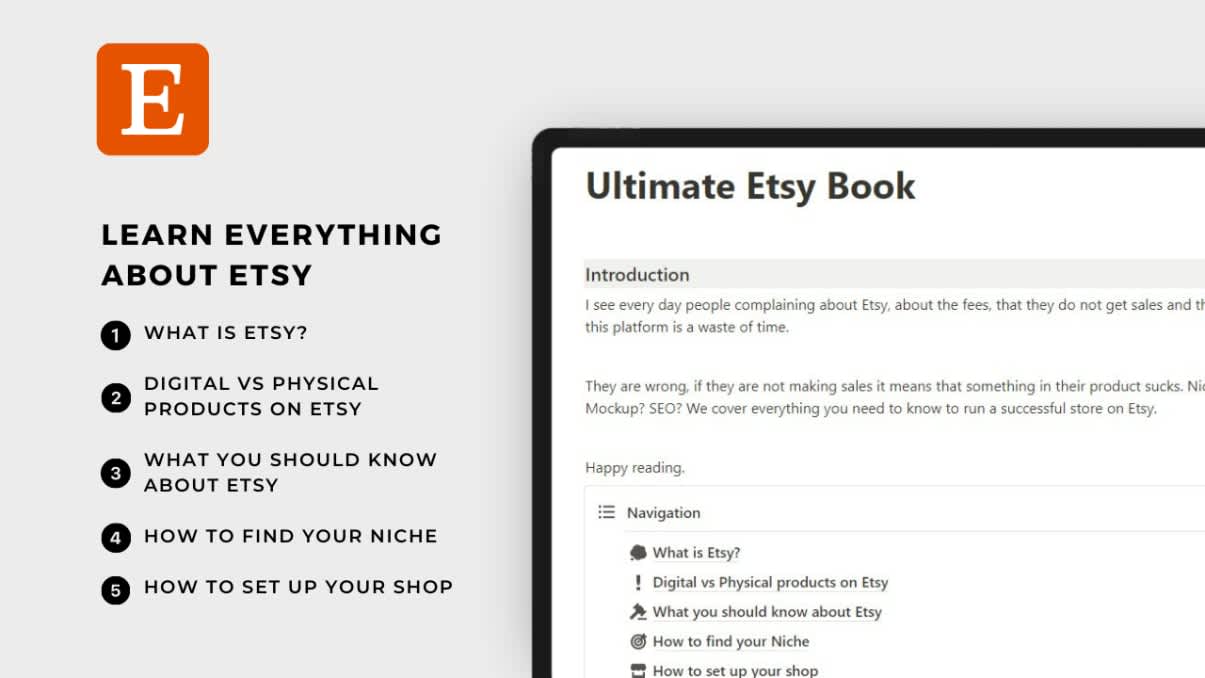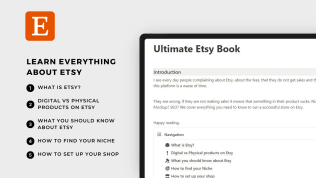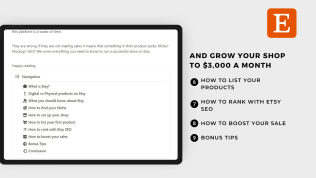 Ultimate Etsy Guide
By
This Ebook will cover everything you need to know to kickstart your Etsy journey.
Rating:
Know more details about this template's features? Click here
Notion
Combo Marvels
Twice the Productivity Power With Template Bundles
Template Description
Why did I create this template?
Every day, I see a flood of comments on social media and Etsy sellers groups where people just can't stop complaining about not making sales or having to pay high Etsy fees. It's like people have given up on Etsy, thinking it's just a waste of time.
But guess what? They're missing the big picture. They don't realize the amazing opportunity that Etsy brings to the table. It's a chance for sellers like you to make a living, or even achieve financial freedom!
If your products aren't selling, it's time to address the real issue. Is your niche, mockup, or SEO lacking? Is the competition offering a better product? Is your pricing too high or low? Whatever it is, you will find the answer or at least gain some insights from my own experience as a successful Etsy seller in this guide.
What's inside the template?
From setting up your shop, creating listings, to understanding Etsy rules and marketing strategies, this book will cover everything you need to know about selling digital products and scaling your business on Etsy.
How to use the template?
Once you have access to the template, click on "Duplicate" (top right corner) to transfer it to your Notion account.
Explore the template, read the sections you like, and have fun!
What are the benefits of the template?
Elevate Your Etsy Experience: If your current Etsy outcomes leave you wanting more, or if you're an aspiring Etsy seller, you're in the perfect place. Dive into a treasure trove of insights tailored to transform your Etsy journey.
Comprehensive Etsy Education: Whether you're a seasoned seller or a newcomer, this template holds the keys to unraveling Etsy's intricacies. It's your compass to navigate areas such as Shop Setup, Listings, Mockups, SEO, and beyond.
Reshape Your Results: If dissatisfaction lingers with your Etsy outcomes, this template is your catalyst for change. With meticulous guidance on a range of Etsy facets, it's your tool to reshape your trajectory.
Aspiring Etsy Entrepreneurs: If the allure of Etsy beckons you, this template welcomes you with open arms. Dive into a treasure trove of knowledge meticulously curated to equip you for a triumphant Etsy debut.
Holistic Shop Enhancement: Transform your Etsy shop from mere existence to a thriving entity. This template's insights encompass a spectrum of areas, empowering you to amplify Shop Setup, Listings, Mockups, SEO, and more.
Notion

Workspaces 🪴

A collection of best templates by best makers, Coming Up next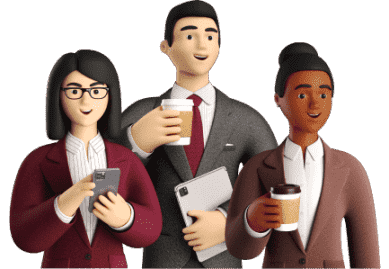 Be a Maker and start earning now
Have a knack for building useful or aesthetic Notion templates? Prototion is the perfect platform for generating revenue by selling templates. Learn more
Be a maker