Ultimate Study Organization System
By
Rating:
Know more details about this template's features? Click here
Template Description
This template is intended to help you organize your entire semester or school year, so that from day #1 you can organize any task, activity, project or exam and have everything under your control.
Some of the features of this template are:
This template is a Central Database of ALL the activities of the semester or school year. Here you can write upcoming tasks, projects you have to do, research to prepare and any academic, school or professional homework you have.
Tasks are divided into:
- 🟢 Non-Urgent tasks. More than 3 days to submit it.
- 🟡 Medium Urgent Tasks. Less than 3 days to submit it.
- 🔴Urgent Tasks. That task is delivered today.
- ☠️ Tasks Outside the Delivery Date.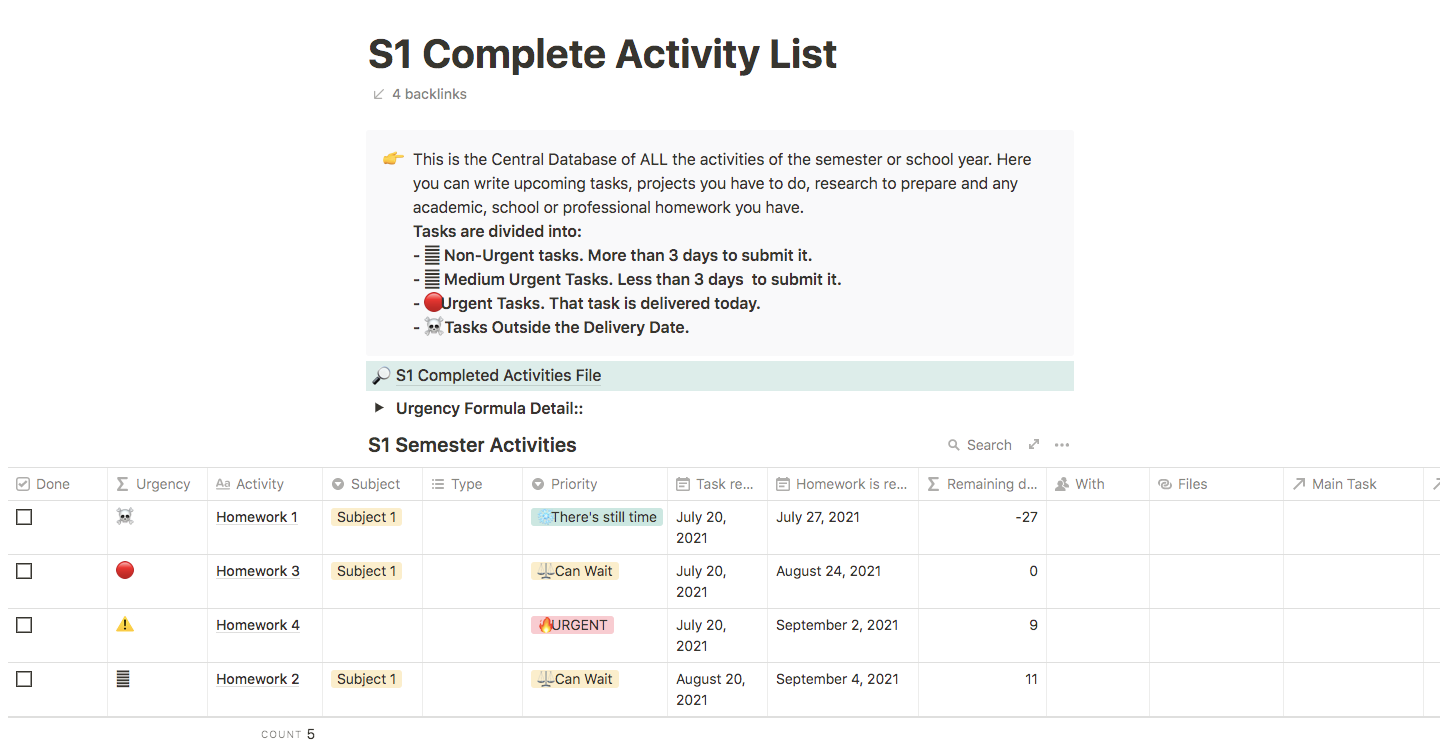 Central Database
Here you will find all the details about the subjects, activities and organization of the current semester or school year in which you are. This Notion template is especially important for your study routing because all your activity list is available there.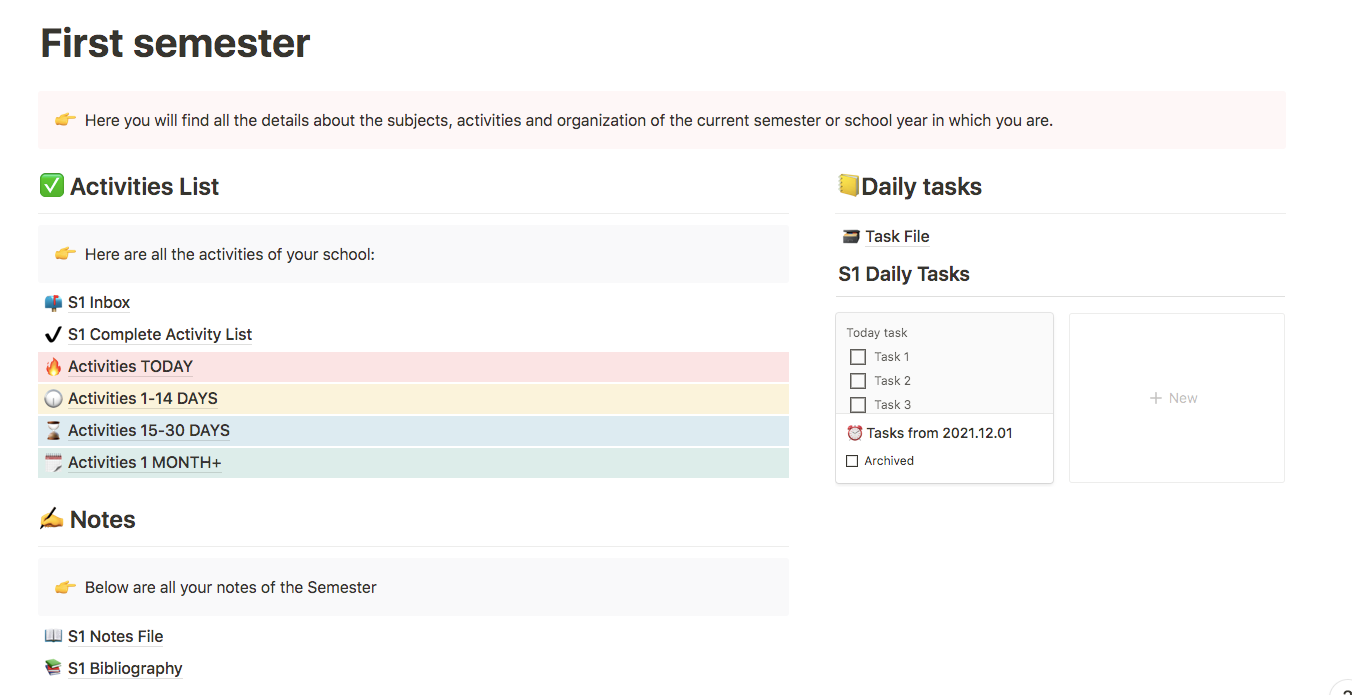 Semester view
Notes File - This notes files section is especially a treat because all your activity requirements will be available at the back of your hand and all your routines will be neatly laid out in front of you. The extra notes section at the end is just amazing to be used as a writing reflection panel so that you have a pattern to be able to reflect on and improve on your process.
Bibliography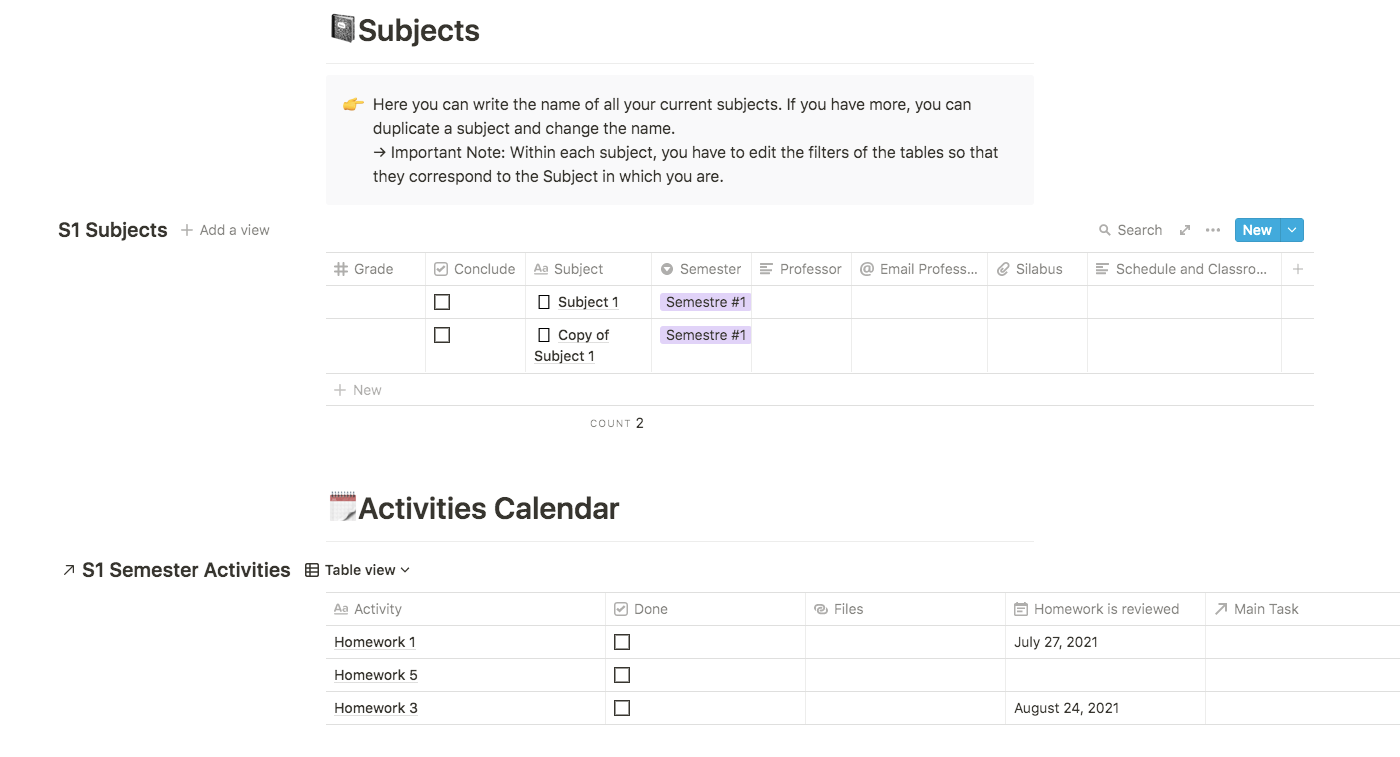 Semester, Activity Calender
This lets you organize your school and activity calendar so that no 2 events collide. Of course, no academic is complete without a proper calendar for your study template. Keep your stuff on the calendar and deadlines on bay!
Be a Maker and start earning now
Have a knack for building useful or aesthetic Notion templates? Prototion is the perfect platform for generating revenue by selling templates. Learn more
Be a maker