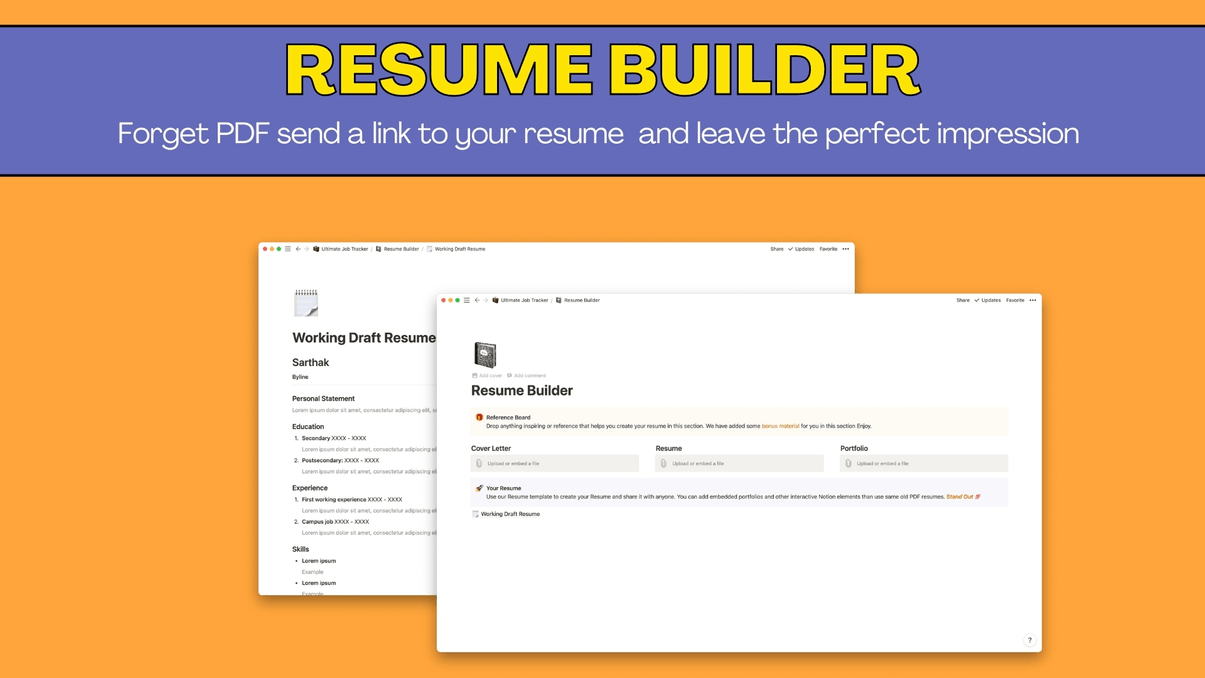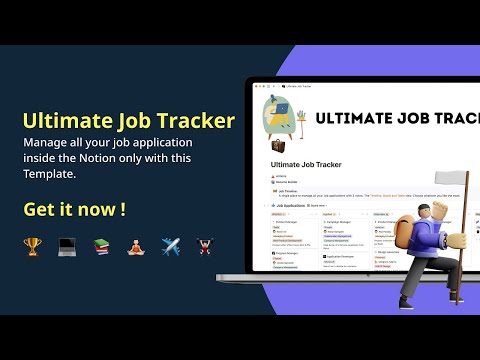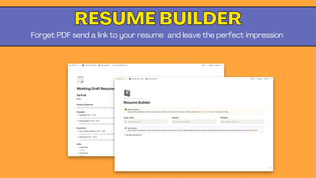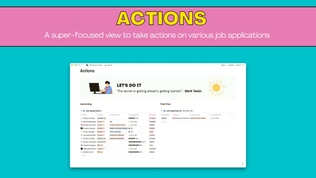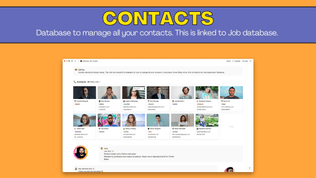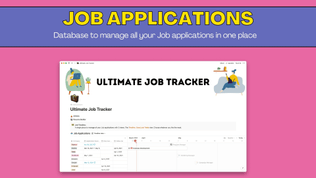 Ultimate Job Tracker
By
Organize your job search by keeping a track of every detail about the job opportunity
Rating:
Know more details about this template's features? Click here
Notion
Combo Marvels
Twice the Productivity Power With Template Bundles
Template Description
Ultimate Job Tracker
Keeping track of the job applications with deadlines, networking for that right referral, editing the resume just right, etc. are only a few of the things to be taken care of. This notion template will help you organize your job search by keeping a track of every detail about the job opportunity and will sharpen your approach in finding your dream job.
In this template you will get:
Job application
The tracker lists down the details about the job application encompassing all the basic attributes like the position that you are applying for, role description, and application deadline reminders.
Job application is made more flexible for the user by offering three different views for keeping a track of the applications.
Board view

The board view segregates the applications based on the status of the job application. Starting with the wish list, the user can drag and drop to change the status of the job application with progress.
Table View
The table view is the comprehensive view of the data
Timeline View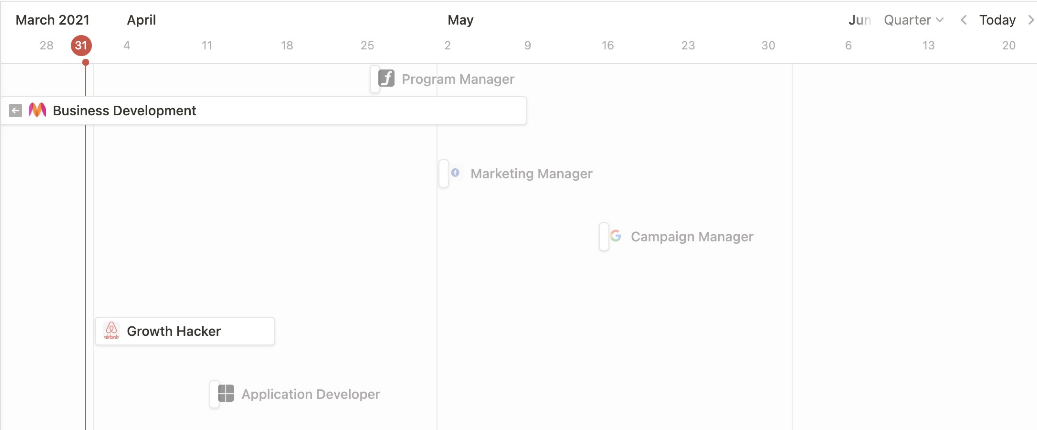 The timeline view lists down the important dates required for the follow-up on the applications. The view can be arranged for a week/month/quarter of a timeline helping the user to plan for the applications
Contacts
Building contacts can go a long way in breaching the application process in certain companies.The contact CRM captures essential details of networks and in effect links them to the job application database. This way the user can match the company with relevant contacts who can act as helping hands in job application process for the user.
Here are the three views:
Gallery View

List View

Table view

Resume Builder

Last but no least we have Resume builder feature because your resume/cover letter is often the first impression on the company. The resume builder helps you collate and build resume/cover letter and edit it on the go based on the job requirement.

As your resume needs to have specific keywords to attract eyeballs among different other applications, editing and saving the resume on the go can be a life saver.
Notion

Workspaces 🪴

A collection of best templates by best makers, Coming Up next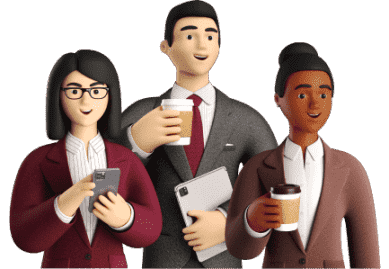 Be a Maker and start earning now
Have a knack for building useful or aesthetic Notion templates? Prototion is the perfect platform for generating revenue by selling templates. Learn more
Be a maker