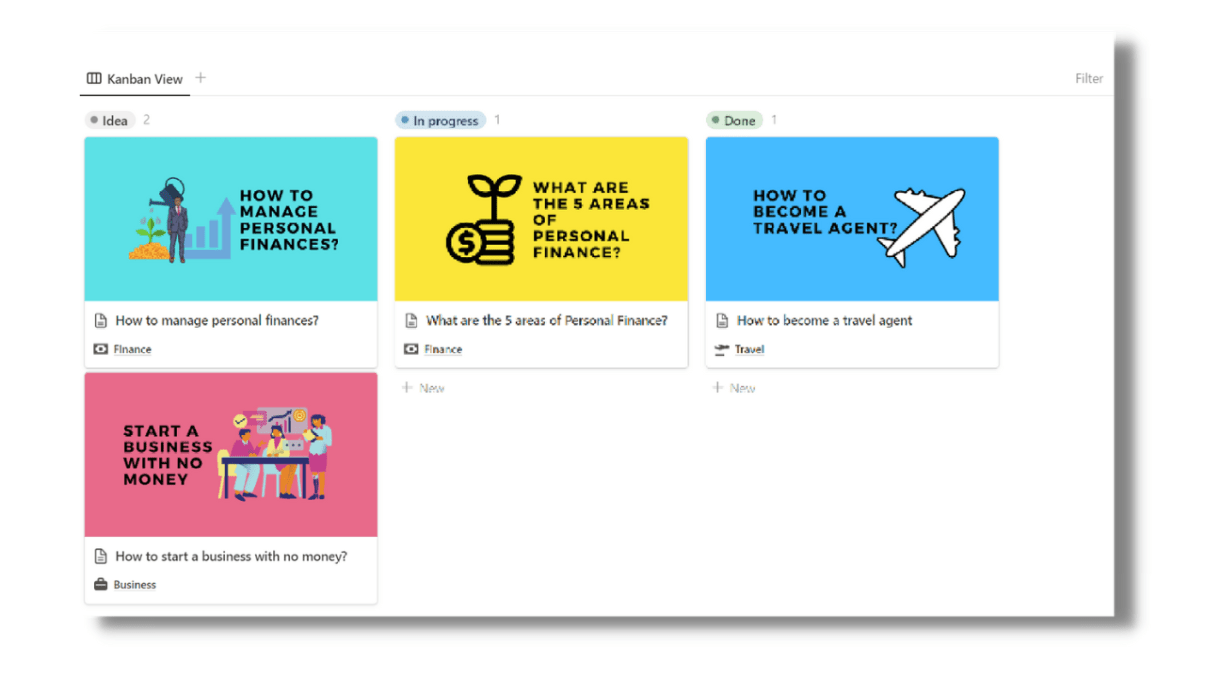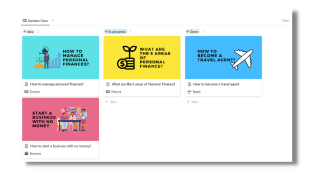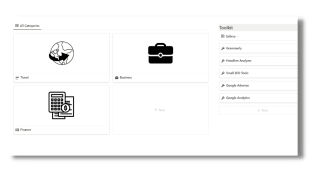 Ultimate Blog Manager
By
The Ultimate Blog Manager is a Notion template designed to help bloggers streamline their workflow.
Rating:
Know more details about this template's features? Click here
Notion
Combo Marvels
Twice the Productivity Power With Template Bundles
Template Description
Why did I create this template?
Being a blogger, it's quite difficult to manage everything from blogs, keywords, and backlinks to finances under one roof. So, I created this Blog Manager to manage everything that a blogger needs.
What's inside the template?
The template includes:
Keyword Database: Organize your keywords and assign them to specific blog posts.
Blog Post Manager: Keep track of your posts with categories, status, and checklists.
Guest Posting: Manage all your guest posts and content in one place.
Backlink Tracker: Keep track of all your backlinks.
Lead Magnet: Manage all your lead magnets.
Affiliates: Manage all your affiliate networks.
Ad Networks: Manage all your ad networks.
Newsletter: Manage your newsletter articles.
Finance Tracker: Track your income and expenses.
Goal Tracker: Track your goals related to your blog.
Task Manager: Never forget any task.
Toolkit: Keep a record of all the tools that are required to run your blog.
How to use the template?
Go to the template page, then click "Duplicate" on the top right corner to duplicate it to your workspace.
What are the benefits of the template?
Some benefits of the Ultimate Blog Manager Notion template include:
Streamlined Workflow: The template allows you to manage all aspects of your blog in one place, saving time and boosting productivity.
Increased Organization: With customizable databases and task lists, you can easily keep track of all your blog-related information.
Improved Goal Tracking: The Goal Tracker feature allows you to set and track your blogging goals to ensure you stay on track.
Better Financial Management: The Finance Tracker feature allows you to track income and expenses related to your blog, making it easier to manage finances.
Enhanced Growth: The Backlink Tracker and Lead Magnet features help you to grow your blog by tracking backlinks and building your email list with lead magnets.
Notion

Workspaces 🪴

A collection of best templates by best makers, Coming Up next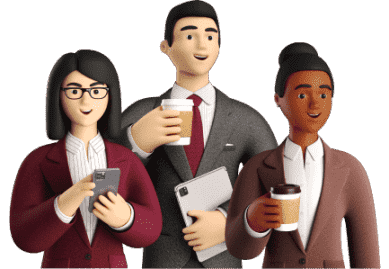 Be a Maker and start earning now
Have a knack for building useful or aesthetic Notion templates? Prototion is the perfect platform for generating revenue by selling templates. Learn more
Be a maker