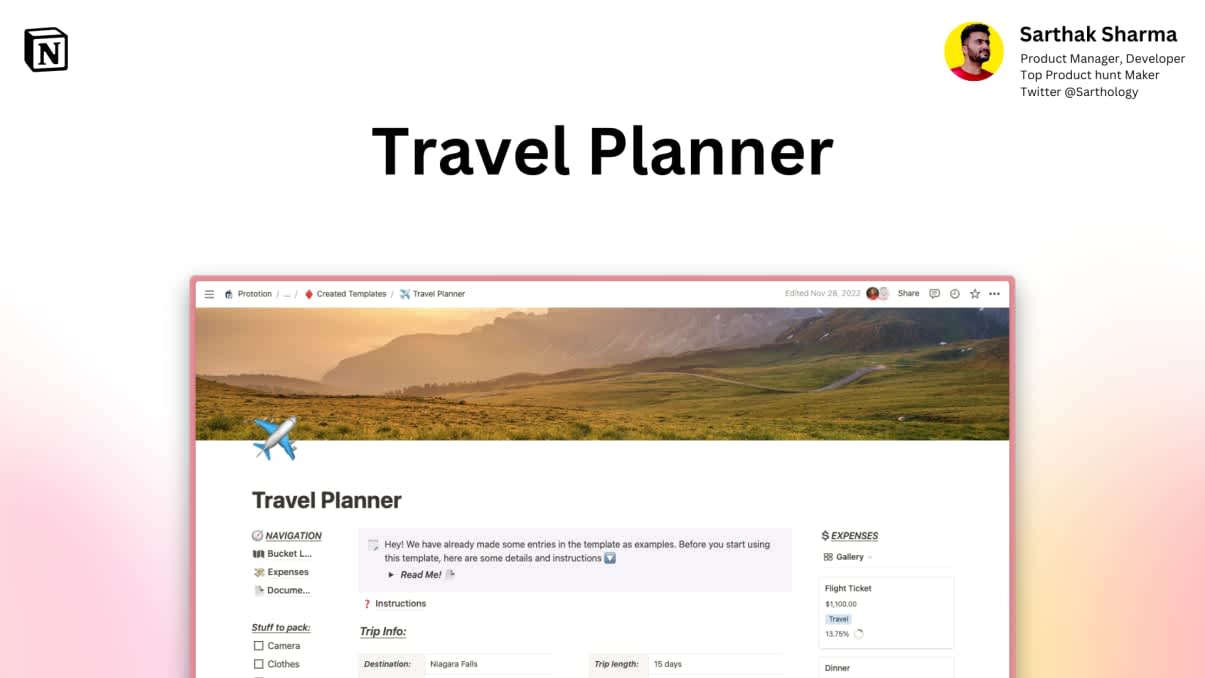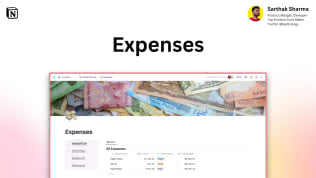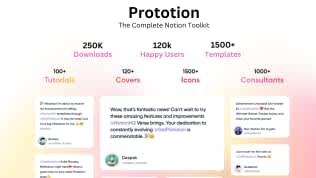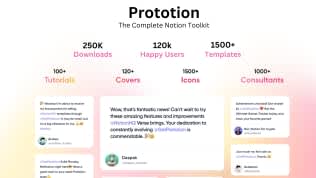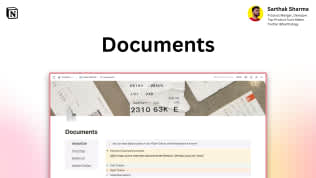 Travel Planner
By
Love to travel? Grab this Notion Template and become a Pro Travel planner!
Rating:
Know more details about this template's features? Click here
Notion
Combo Marvels
Twice the Productivity Power With Template Bundles
Template Description
Travel Planner
Do you love to travel? Awesome! Travel planning can be a deeply satisfying activity, or it can be a nightmare. It all depends on your approach. And with this Travel Planner, you never need to be afraid of planning your trips anymore. It's so easy to use, even Notion beginners can set it up with ease.
Travel planning allows you to stay prepared for uncertainties, set & follow a budget, plan your hotel stays in advance, keep tabs on notable places to visit, and basically manage your time & money efficiently. That's exactly what this Travel Planner is for!
Meticulously planned trips are no longer just for seasoned pros. Impress your friends on your next trip together. ✈️
Show up with a plan. 😎
Itinerary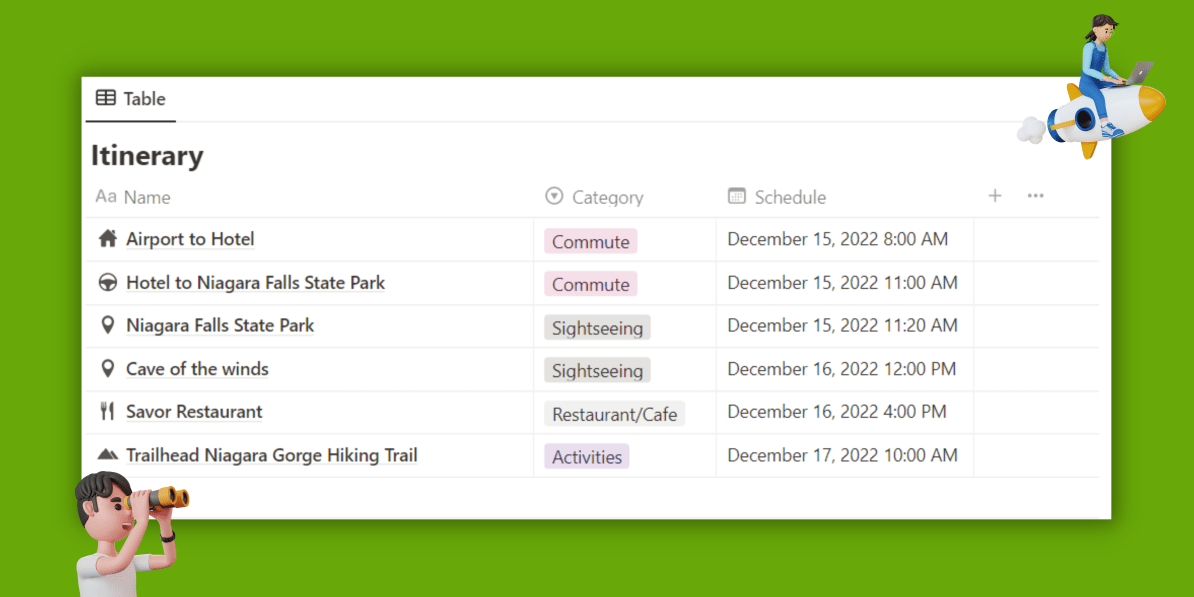 In this section, you can add information about the locations you want to visit or things that you want to do once you reach the destination. Planning locations to visit & things to do in advance will help you manage time more efficiently. Less worries, more fun!
Expenses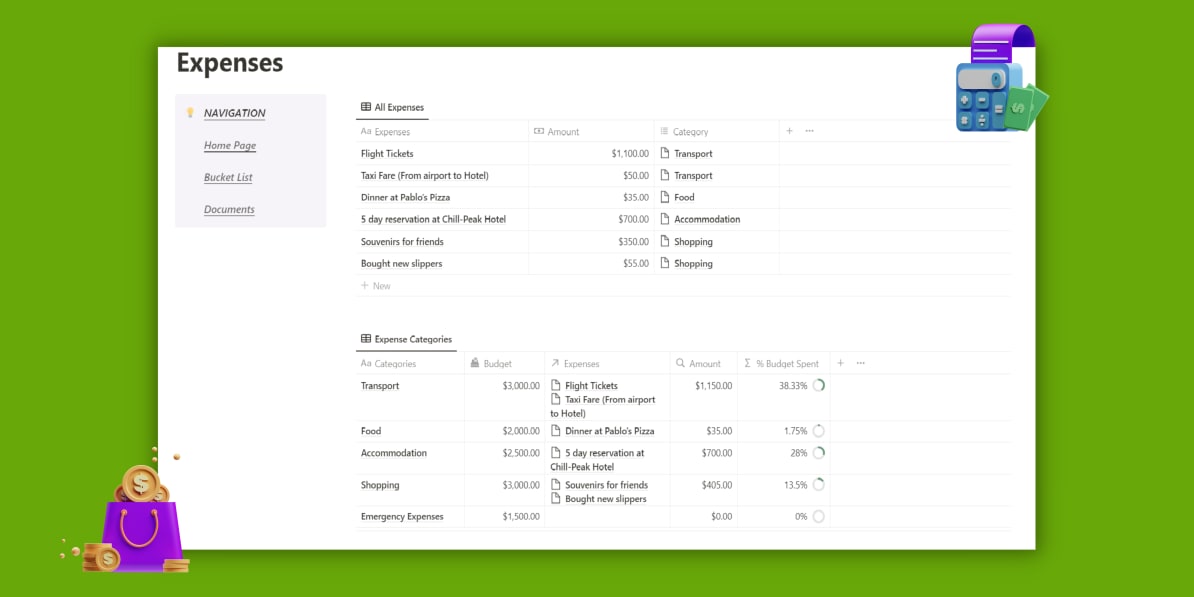 In this section so that you can keep track of every penny that you spend once you have started your journey. Not only can you track the total amount of money you have spent but you can also see how much you have spent out of your budget for each category!
Documents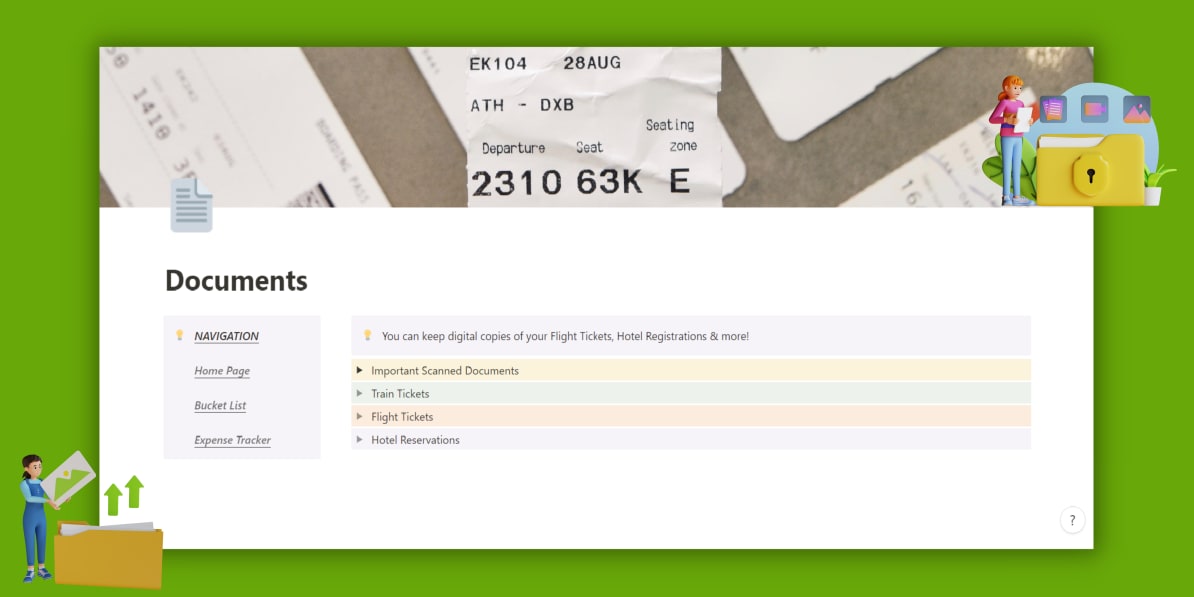 In this section, You can keep digital copies of important documents like your IDs, train/flight tickets, hotel reservations & more! This will help you sort out any issues during check-in at the airport or hotel & help you be prepared in case any of the original documents are lost or misplaced.
Free Notion Covers Included!
This template includes Free Notion Covers from our premium Notion Cover packs! You can use these themed Notion covers to beautify your Notion workspace. But each pack is unique!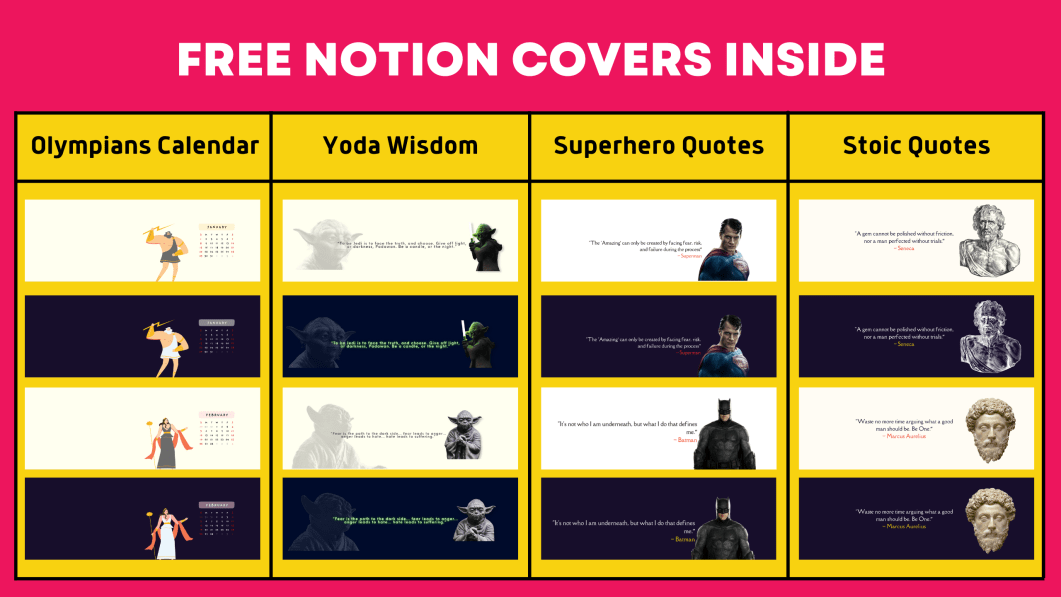 In this template, you get free Notion covers from the following packs:
📦 Olympians Calendar 2023 Notion Covers Pack
📦 Yoda Wisdom Notion Covers Pack
📦 Stoic Quotes Notion Covers Pack
📦 Superhero Notion Covers Pack
Notion

Workspaces 🪴

A collection of best templates by best makers, Coming Up next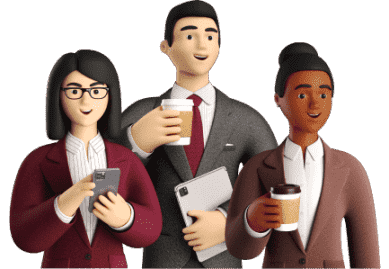 Be a Maker and start earning now
Have a knack for building useful or aesthetic Notion templates? Prototion is the perfect platform for generating revenue by selling templates. Learn more
Be a maker