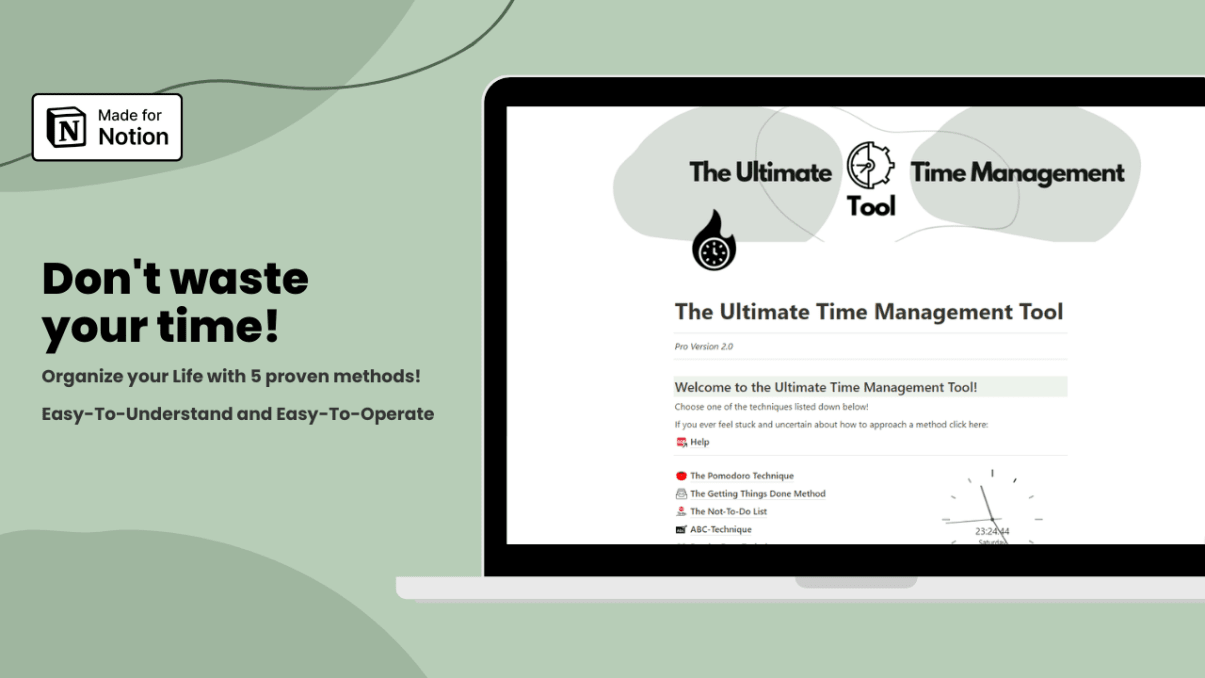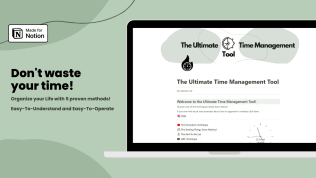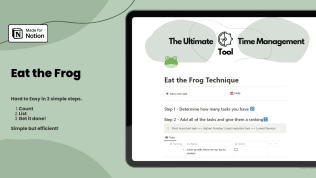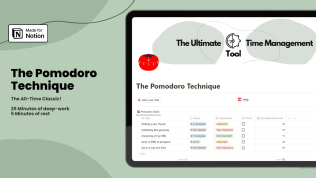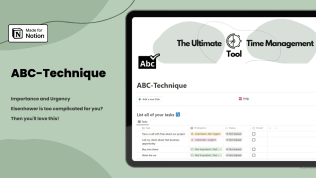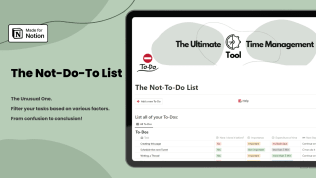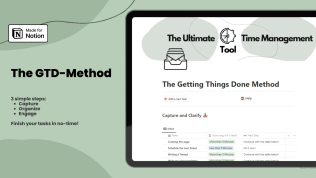 The Ultimate Time Management Tool
By
1-3 different time management methods to skyrocket your productivity!
Rating:
Know more details about this template's features? Click here
Notion
Combo Marvels
Twice the Productivity Power With Template Bundles
Template Description
Why did I create this template?
I created this template with the intention of assisting my fellow creators in staying organized and exploring various time management techniques, just as I have done. As a creator myself, I understand the challenges of juggling multiple tasks, deadlines, and creative endeavors.
Through my own experiences, I have discovered the value of effective time management and the positive impact it can have on productivity and overall well-being.
Ultimately, my goal is to support fellow creators in achieving their creative aspirations while maintaining a balanced and organized approach to their work. By utilizing this template, you can benefit from the insights and techniques I have gathered and create a system that works harmoniously with your creative endeavors.
What's inside the template?
Depending on the package 1-3 different time management techniques to try out:
The Getting Things Done Method
The Not-To-Do List
The Pomodoro Technique (included in the Lite-Version)with a functioning Pomodoro Timer
How to use the template?
Simply write down your To-Do's as explained in the tutorial and get started with getting those tasks done!
What are the benefits of the template?
⏱ 3 simple benefits:

Clean Dashboard: The template provides a clean and organized dashboard where you can manage your tasks effectively. With a clutter-free interface, you can focus on your priorities without distractions. The visual layout allows for easy navigation and quick access to your tasks, ensuring a seamless and efficient workflow.
Easy-to-Use: The template is designed with user-friendliness in mind, making it easy for anyone to utilize and navigate. You don't need to be a tech expert or spend hours figuring out complicated systems. The intuitive interface and straightforward structure enable you to start using the template right away, saving you time and effort in setting up a task management system from scratch.
Unique Task Management Approach: The template introduces a unique and innovative way of getting your tasks done. It incorporates proven productivity techniques and strategies, providing you with a framework to prioritize, track progress, and stay motivated. By adopting this approach, you can optimize your task management process and achieve greater efficiency in completing your tasks and projects.
Notion

Workspaces 🪴

A collection of best templates by best makers, Coming Up next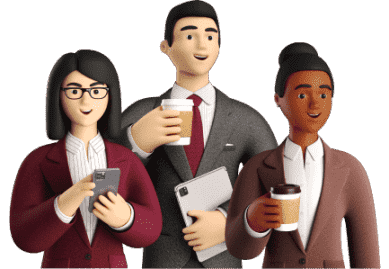 Be a Maker and start earning now
Have a knack for building useful or aesthetic Notion templates? Prototion is the perfect platform for generating revenue by selling templates. Learn more
Be a maker