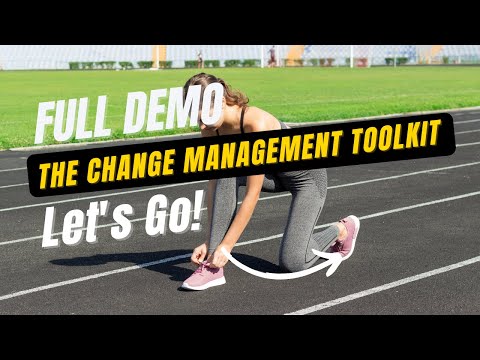 The Change Management Toolkit
By
Your single resource for delivering successful projects and programmes and improving user adoption.
Rating:
Know more details about this template's features? Click here
✨ Do you Write?

Template Description
Why did I create this template?
I have built the Change Management Toolkit to help you on your change journey.With the Change Management Toolkit you get full access to a curated set of templates, guides, and processes to suit your change management needs, be it a client project or internal project. Built on solid foundations and experience of change management, it's more than just another change management guide. It's a complete framework for leading organisational change and helping your projects succeed.
What's inside the template?
Interactive templates for each change management discipline. All templates are ready-to-use and can also be fully customised and extended, to meet your specific requirements.
How to use the template?
Gain Insight From the Data You Collect
Use tables to make sense of the relevant information that you collect.
Learn the Art of Effective Business Change Management
Each template includes guidance on using the template. During a project, the templates can be completed as deliverables in Notion, or recreated in your favourite office application.
A Toolkit That Adapts to the Way You Work
When completing any of the included planning templates, view your work activity as a list, Ganttstyle chart, or a Kanban board.
What are the benefits of the template?
A process that takes you step by step through the activities that you need to complete to design and implement an effective business change programme.
All the templates and checklists that you will need to support building out and delivering your change management project or workstream.
Clearly defined plans and outputs that will get your stakeholders engaged and supportive of your change project or programme.
Be a Maker and start earning now
Have a knack for building useful or aesthetic Notion templates? Prototion is the perfect platform for generating revenue by selling templates. Learn more
Be a maker