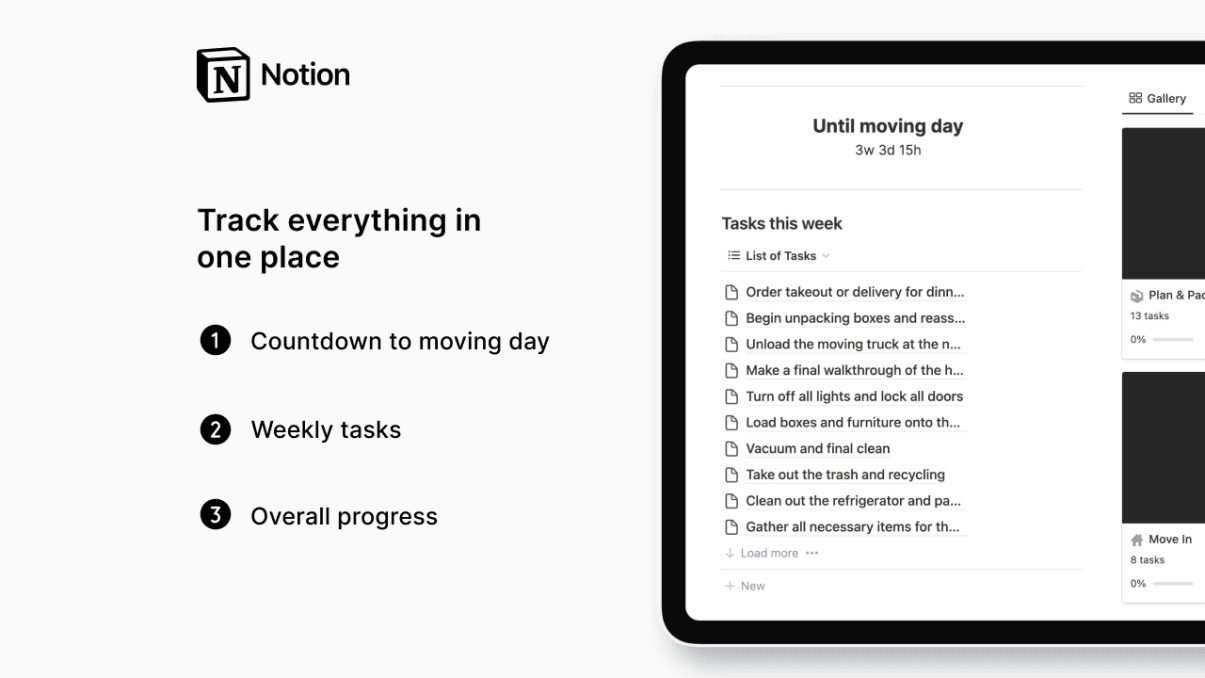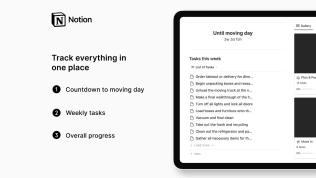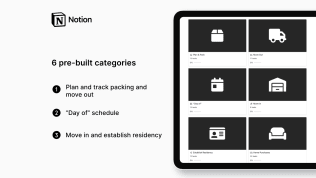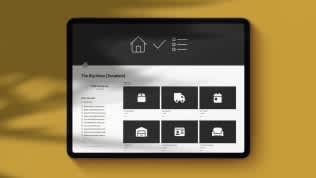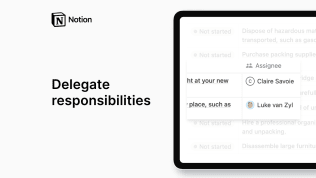 The Big Move: A Moving Template for Notion
By
This template is a comprehensive task management tool designed to help you plan and execute a successful move.
Rating:
Know more details about this template's features? Click here
Notion
Combo Marvels
Twice the Productivity Power With Template Bundles
Template Description
Are you planning a big move and looking for a stress-free way to organize every aspect of it? Look no further than our comprehensive Notion template, "The Big Move." This meticulously designed template was created with one goal in mind – to ensure your move is as smooth and stress-free as possible.
Why did I create this template?
The motivation behind creating this template was simple: moving can be a daunting and chaotic task. We wanted to provide a solution that simplifies the entire process. "The Big Move" template serves as your centralized hub for tracking all moving-related tasks, monitoring progress, and staying organized week by week.
What's inside the template?
Countdown Widget to the Big Day: Stay constantly informed about how much time you have left until the big move.
Day-of Schedule with Time Blocks: A detailed schedule to keep you on track on the day of the move, ensuring nothing is overlooked.
Six Categories of Tasks: Tasks are organized into six logical categories, making it easy to prioritize and manage your to-do list.
Over 80 Starter Tasks: We've included a robust set of pre-defined tasks to cover every aspect of your move. Simply customize them to fit your specific needs.
How to use the template?
Using "The Big Move" template is a breeze. We've thoughtfully crafted a comprehensive video guide that walks you through each step of the process. All you need to do is add the tasks relevant to your move, adjust due dates as needed, and update task statuses as you progress.
What are the benefits of the template?
This template allows you to track everything for your move in one place. From start to end, you can feel at peace knowing everything is accounted for and how much you've accomplished.
This template offers numerous advantages:
Centralized Organization: Keep all your moving-related information and tasks in one easily accessible location.
Peace of Mind: Enjoy peace of mind as you watch your progress unfold from start to finish, knowing that nothing is overlooked.
Effortless Customization: Tailor the template to your unique move by adding, modifying, or removing tasks as required.
Make your upcoming move a breeze with "The Big Move" Notion template. Say goodbye to moving-related stress and hello to a well-organized, hassle-free experience. Download the template today and embark on your journey to a smoother move.
Notion

Workspaces 🪴

A collection of best templates by best makers, Coming Up next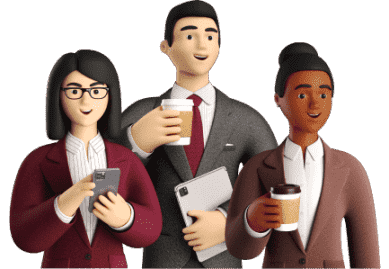 Be a Maker and start earning now
Have a knack for building useful or aesthetic Notion templates? Prototion is the perfect platform for generating revenue by selling templates. Learn more
Be a maker