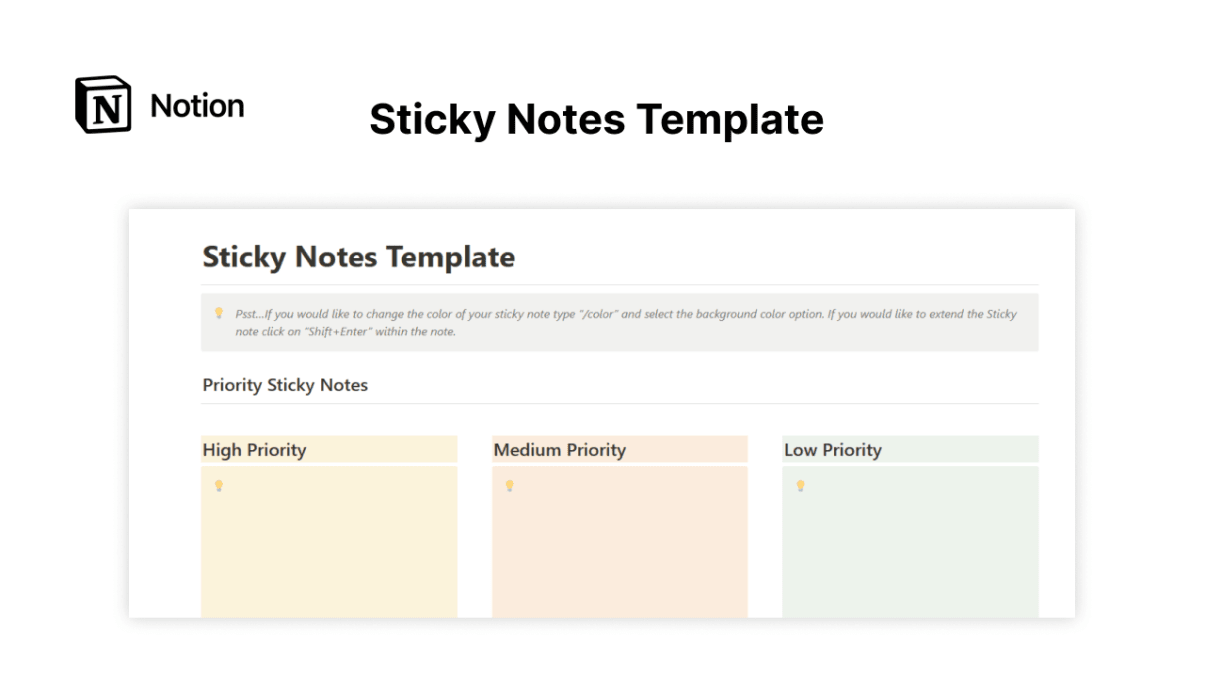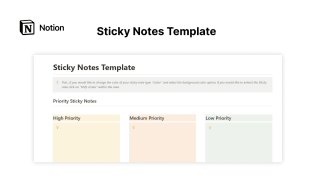 Sticky Notes Template
By
Keep your thoughts organized and easily accessible with our sticky notes template! Simply add a new page for each note.
Rating:
Know more details about this template's features? Click here
Notion
Combo Marvels
Twice the Productivity Power With Template Bundles
Template Description
What is the template about?
Unlock the power of organization and productivity with the Sticky Notes Board Notion Template. Experience a revolutionary approach to capturing and prioritizing important ideas, all in one centralized location.
Bid farewell to the chaos of scattered sticky notes cluttering your desk. Instead, transform your workspace into a haven of inspiration and clarity. Gather your thoughts and ideas, and place them on the virtual sticky notes board—a visual reminder of your priorities and goals.
Discover the freedom of a clutter-free workspace and the satisfaction of knowing your priorities are within reach. Utilize the visual appeal of sticky notes to ignite your creativity, inspire your thinking, and unlock your full potential.
What's included?
Priority Sticky Notes
Synced Sticky Notes
Reminders
Quick Notes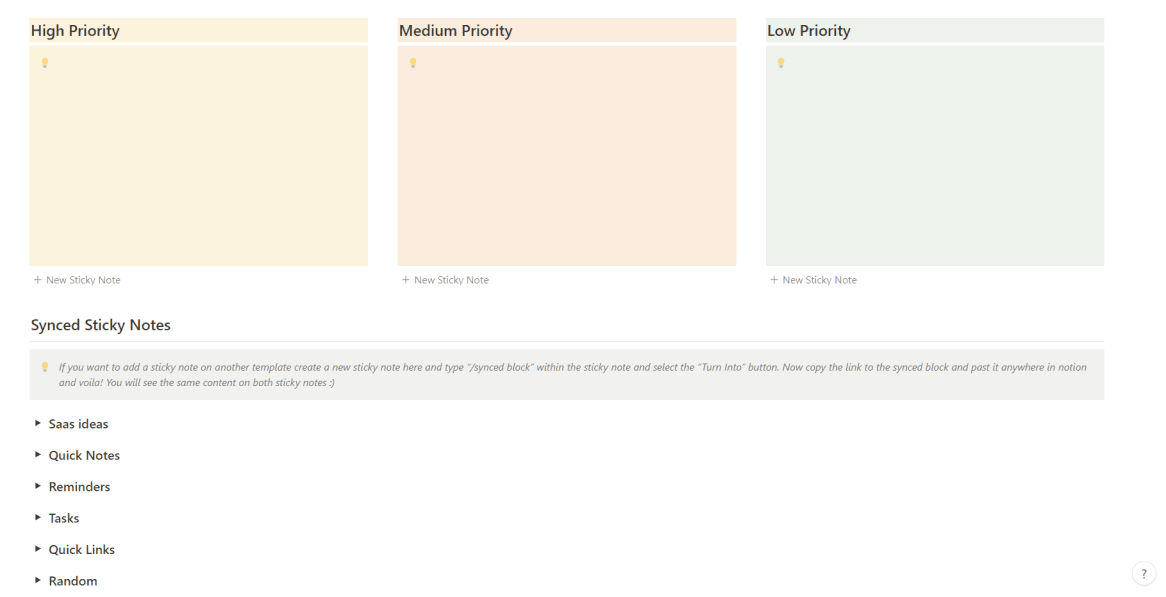 How will you benefit?
Sticky notes are a great way to keep track of important ideas that you want to prioritize.
Rather than having them randomly strewn all over your desk, place them in a place you can look at when your brain needs inspiration or clarity.
Also Sticky notes let you get your task done in the most effective way possible. You can use it to organize yourself, write reminders and keep information right where you need it.
Share your notes with others, allowing them to contribute and provide valuable insights. Harness the collective intelligence and leverage the expertise of your peers, colleagues, or loved ones when you require assistance or fresh perspectives.
FAQ
Here are the instructions on how to duplicate the notion template and edit it: Open the link. On the left side menu on the right hand side of the template title click the three dots. Click duplicate.
For any questions or inquiries email me at Wispywiss@gmail.com
Notion

Workspaces 🪴

A collection of best templates by best makers, Coming Up next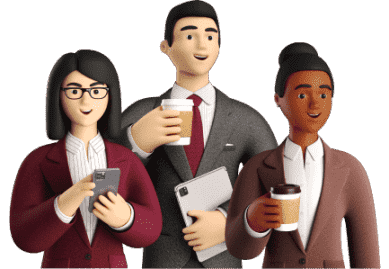 Be a Maker and start earning now
Have a knack for building useful or aesthetic Notion templates? Prototion is the perfect platform for generating revenue by selling templates. Learn more
Be a maker