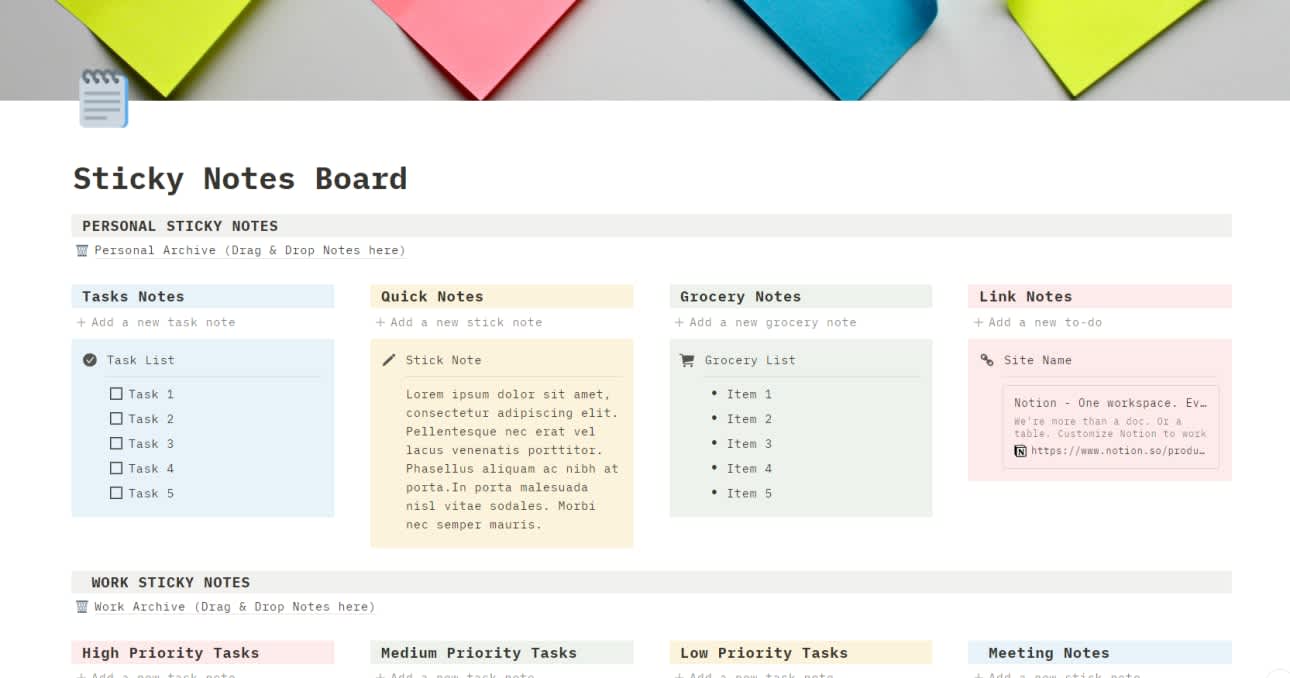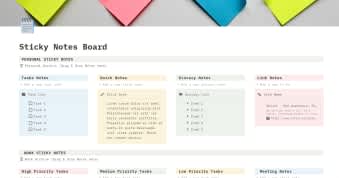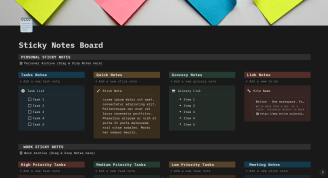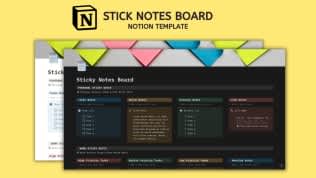 Sticky Notes Board
By
This template provides a visual way to capture and organize tasks, notes, ideas, and meetings.
Rating:
Know more details about this template's features? Click here
Notion
Combo Marvels
Twice the Productivity Power With Template Bundles
Template Description
Why did I create this template?
Are you tired of juggling multiple tasks, meetings, and notes, only to find yourself overwhelmed and disorganized? We have the perfect solution for you—the Sticky Notes Board Notion Template, your ultimate productivity companion!
Designed with simplicity and effectiveness in mind, this template offers a seamless way to keep track of all your important information in one centralized location. Say goodbye to scattered sticky notes and hello to a streamlined workflow that enhances your productivity and saves you valuable time.
With the Sticky Notes Board Notion Template, you'll have a virtual bulletin board at your fingertips. Easily create, organize, and prioritize your tasks, meetings, and notes with customizable sticky notes. Drag and drop them to rearrange your schedule and effortlessly stay on top of your commitments.
What's inside the template?
Adding a new note to the board is a breeze! Simply create a new note and fill in the details. Whether it's a task, a note, an idea, or a meeting, each note is color-coded for easy categorization. Customize the colors to suit your preferences or assign specific colors to different types of tasks for quick identification.
The power of this template lies in its flexibility. Drag and drop the notes effortlessly to rearrange and prioritize your tasks. With a simple flick of your finger, you can move a note from "To-Do" to "In Progress" and then to "Completed." It's a visual representation of your progress, allowing you to see at a glance what needs your attention.
No more drowning in endless lists or buried under piles of sticky notes. The Visual Task Board Notion Template provides a clear and concise overview of your tasks, ensuring that nothing falls through the cracks. Stay organized, stay focused, and stay on top of your game.
How to use the template?
After purchasing the template, you will be redirected to the template.
Once on the template page, click the "Duplicate" button on the top right-hand corner and it will be copied to your Notion workspace.
Enjoy your Sticky Notes Board with ease!
What are the benefits of the template?
Keep track of your tasks, meetings, and notes quickly and in an organised manner.
It's a versatile canvas where you can capture and organize meeting notes, brainstorming sessions, or even personal goals. The possibilities are endless, and the board adapts to your needs effortlessly.
Stay in control of your busy schedule with the ability to set due dates, reminders, and notifications. Never miss an important deadline or forget a crucial meeting again.
Capture ideas, jot down action items, and collaborate with colleagues, all within the Sticky Notes Board Notion Template.
Notion

Workspaces 🪴

A collection of best templates by best makers, Coming Up next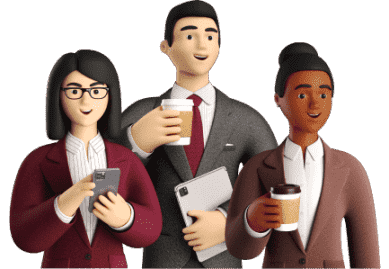 Be a Maker and start earning now
Have a knack for building useful or aesthetic Notion templates? Prototion is the perfect platform for generating revenue by selling templates. Learn more
Be a maker