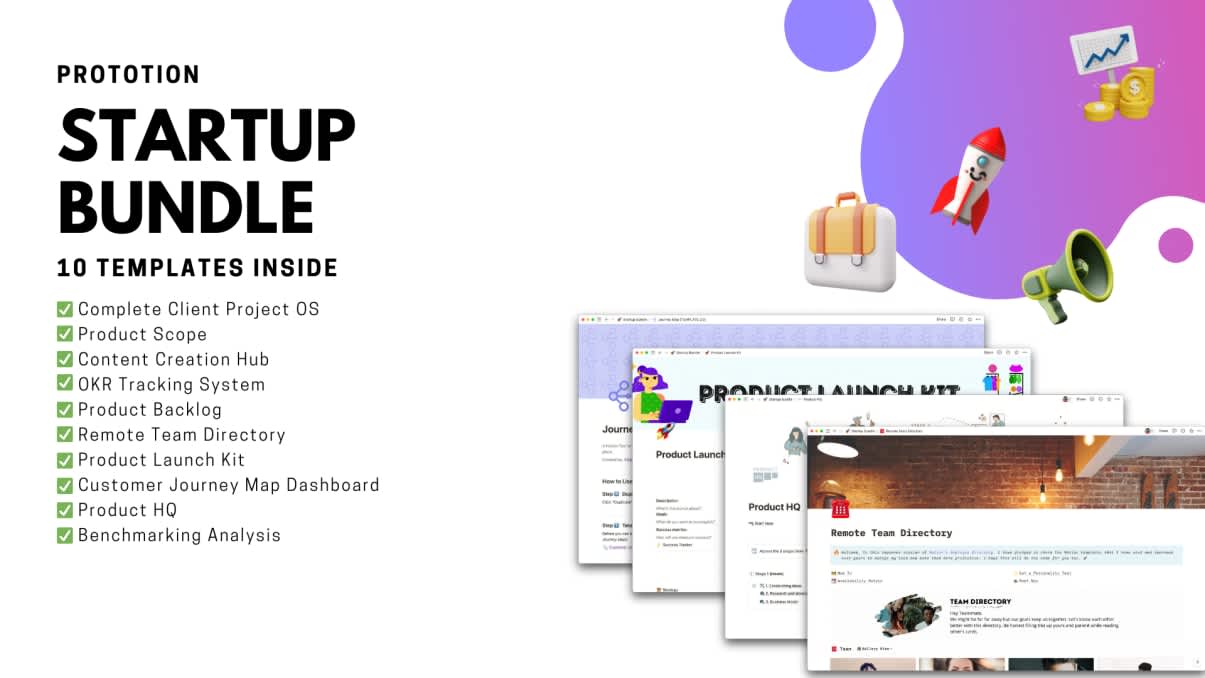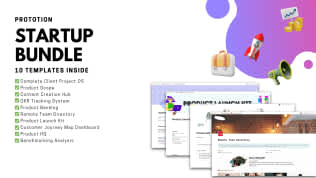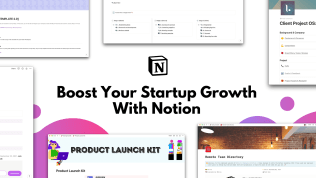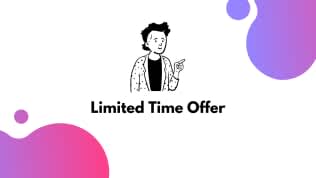 Startup Bundle
Made with love by Prototion
This bundle comprises all the tools necessary to make the best startup plan for any team to start a business.
Rating:
Know more details about this template's features? Click here
Notion
Combo Marvels
Twice the Productivity Power With Template Bundles
Template Description
Startup Bundle
This bundle comprises all the tools necessary to make the best startup plan for any team to start a business. this includes the:
Journey Map
A Notion Tool to create, control and track your Customer Journey Maps. In this space, you can integrate your Company's Goals, Buyer Personas, and Customer Journey Map. All in one place.
It includes:
A Customer Journey Mapping Guide for beginners
Step by Step guide on how to use the template
More than 30 External Curated Resources including information related to Goals, Buyer Personas, Customer Journey Mapping, and Research and Information
A real example of how to use the template
Templates with "Cheatsheet" as toggles to keep important definitions accessible at any time
Integration ideas and curated resources to automate your Research and Information process
Product Backlog
This is the ultimate template to keep your backlog agile with team and stakeholders, all-in-one place.
✅ Legend with standard status and priority tags.
✅ Progress formula to show the epic's completion.
✅ Sorted to show the tags ascending.
✅ Pre-configured views like a roadmap, user story map, or kanban to get the most of your product strategy and operations.
✅ Filter to hide done features or tasks.
Content Creation Hub
A Hub that helps creators curate, create, manage, publish, and repurpose their ideas as effectively as possible.
To Create, manage, market and repurpose your marketing campaign
Benchmarking Analysis
Benchmarking Analysis is a Notion template database set that helps solopreneurs, entrepreneurs, StartUps, and SEMs to implement benchmarking analysis. This Notion template is a godsend for all those entrepreneurs who want to get ahead in their game without repeating the mistakes that their predecessors did
This includes:
An introductory guide to what's benchmarking and how to create effective benchmarking.
Benchmarking Examples and Use cases.
Onboarding guide to using the template
27 Notion Databases that contain +600 metrics and indicators to benchmark your project.
Benchmarking databases include templates for every metric & indicator with a short description and the general formula to calculate it and much more!
Remote Team Directory
The Remote Team Directory is one of the best solutions to your team's productive output when working remotely, which is achieved by:
🙋‍♀️ Personality Test Section
📆 Availability Matrix
🍻 Meet-Up
☎️ Team Directory
Product Launch Kit
This Notion template helps you describe goals for your product launch, so that you and your team stay organized every step of the way. Whether you're launching your product on social media on sites like ProductHunt, this template has everything you need!
📊 Overview
🏆 Success Tracker
📎 WIKI
✅ Checklist & Timeline
Product HQ
🏆 Guiding entrepreneurs' hands through the lengthy process of getting a product to market
🎯 Ideating and designing to sourcing and ordering it.
🥇 Built and hosted on Notion.
Notion

Workspaces 🪴

A collection of best templates by best makers, Coming Up next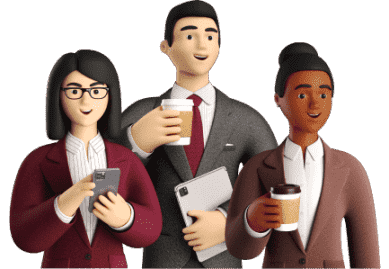 Be a Maker and start earning now
Have a knack for building useful or aesthetic Notion templates? Prototion is the perfect platform for generating revenue by selling templates. Learn more
Be a maker