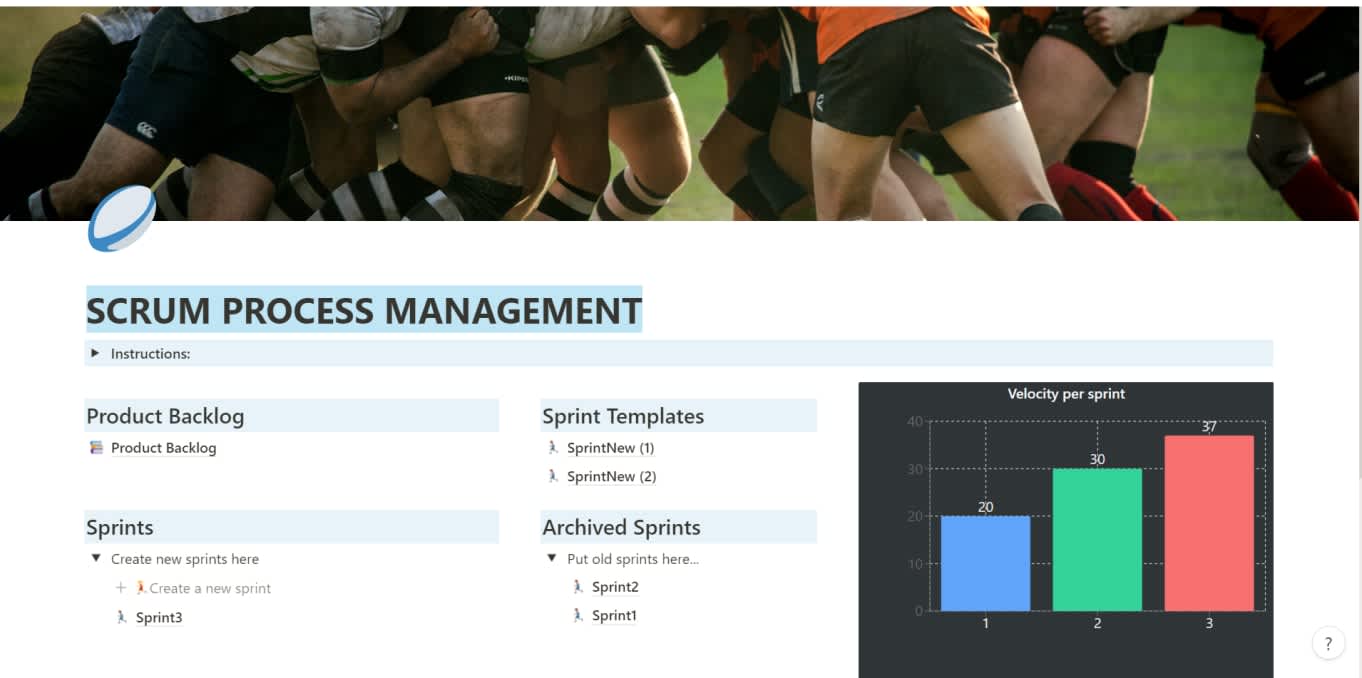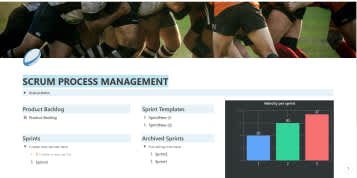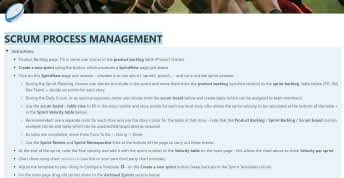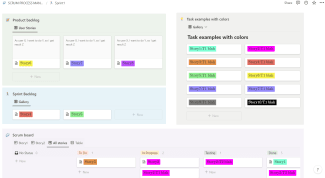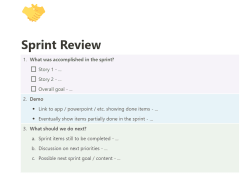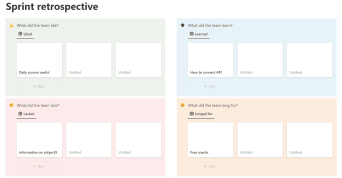 SCRUM PROCESS MANAGEMENT
By
Everything you need to manage a project using Scrum Process: product/sprint backlogs, scrum board, sprint review/retro
Rating:
Know more details about this template's features? Click here
Notion
Combo Marvels
Twice the Productivity Power With Template Bundles
Template Description
Why did I create this template?
I am a certified scrum manager and product owner and having worked on several projects using Scrum, I wanted to share an easy-to use Scrum setup that allows teams to get up and running immediately.
What's inside the template?
- Product backlog
- Sprint template button to create new sprints
- Sprint page with synched product backlog which allows dragging stories into a sprint backlog and onto a Scrum board where tasks can be added and assigned to team members
- Automatic sprint velocity calculation
- Sprint review page
- Sprint retrospective page with Love, Learn, Lack, Longed for board
How to use the template?
Product Backlog page: Fill in some user stories in the product backlog table (Product Owner)
Create a new sprint using the button, which produces a SprintNew page just below
Click on this SprintNew page and rename - simplest is to use sprint1, sprint2, sprint3... - and carry out the sprint process:
During the Sprint Planning, choose user stories to include in the sprint and move them from the product backlog (synched version) to the sprint backlog table below (PO, SM, Dev Team) + decide on points for each story
During the Daily Scrum, or as sprint progresses, move user stories onto the scrum board below and create tasks (which can be assigned to team members)
Use the scrum board - table view to fill in the story numbe and story points for each top level story (this allows the sprint velocity to be calculated at the bottom of the table + in the Sprint Velocity table below)
Recommended: use a separate color for each story and use the story's color for the tasks in that story - note that the Product Backlog / Sprint Backlog / Scrum board contain example stories and tasks which can be used/edited/duplicated as required
As tasks are completed, move them from To Do → Doing → Done
Use the Sprint Review and Sprint Retrospective links at the bottom of the page to carry out these events
At the end of the sprint, note the final velocity and add it with the sprint number to the Velocity table on the main page - this allows the chart above to show Velocity per sprint
Chart done using chart nochart.co (use this or your own third party chart provider)
Adjust the template to your liking in Configure Template ⚙- on the Create a new sprint button (keep backups in the Sprint Templates colum)
On the main page drag old sprints to the Archived Sprints section
What are the benefits of the template?
Quick and easy to use Scrum setup
Allows drag and drop between product backlog, sprint backlog and scrum board
Create sprints using a template button (prefilled with example Stories and tasks)
Dashboard with velocity per sprint (via nochart.co), links to current sprint, archived sprints and backup templates
Notion

Workspaces 🪴

A collection of best templates by best makers, Coming Up next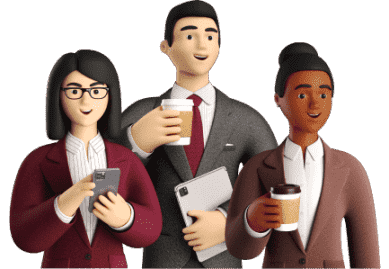 Be a Maker and start earning now
Have a knack for building useful or aesthetic Notion templates? Prototion is the perfect platform for generating revenue by selling templates. Learn more
Be a maker