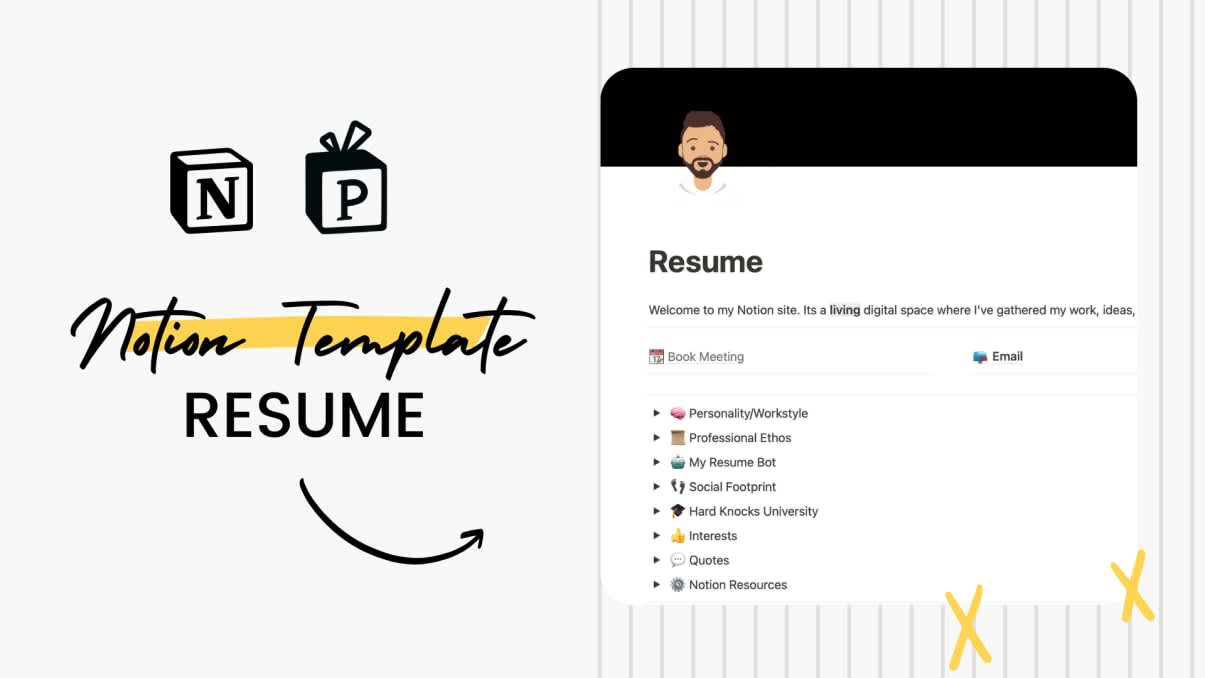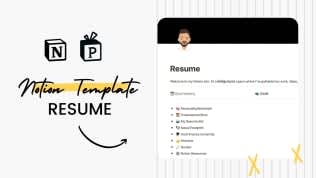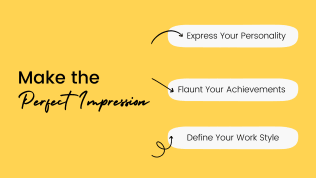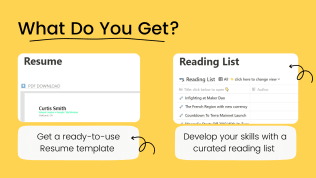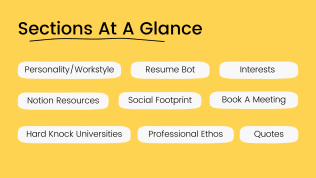 Resume
By
More than just a resume. Lets the recruiter get to know you at a personal level.
Rating:
Know more details about this template's features? Click here
Notion
Combo Marvels
Twice the Productivity Power With Template Bundles
Template Description
⏩ TLDR
With this Resume Template by Curtis Smith, you'll have the perfect representation of yourself that will make you stand out. This includes your brief summary, personality, professional ethos, resume bot, social account links, education, interests, and quotes. Recommended for designers and creative professionals but can be used by pretty much everyone else.
📝 Feature-Wise Break-Down
This Notion template is a legendary addition to the Notion community because it provides you the space to express yourself, define your personality and work style, while also showing your interests and higher education feats so that employers take more interest in you.
In this template, you get:

> 👋 Personality/Workstyle
Choose what you wish to show to potential employers and highlight your best skills so that they understand what separates you from the others in this field.
> 📜 Professional Ethos
Tell the employer what you stand for and how you conduct yourself at the workplace. After all, those who abide by the rules are always loved by their employers and co-workers.
> 🤖 My Resume Bot
This is an amazing feature built within the template and lets the recruiter actually communicate with you. Start off with a knock-knock joke, end up with a job.
> 👣 Social Footprint
This acts as an indicator of your healthy social interaction, which is a key factor recruiters look for while hiring an employee, because they want you to be able to mingle with others and thrive in the team. Connect all your social media handles here!
> 🎓 Hard Knocks University
As the name suggests, paint yourself in the best possible light with your educational background.
> 👍 Interests
Use this space to talk about the things you care for. Showcase images of things you love, ideologies you believe in, social media crafts you like, and anything you want at all!
> 💬 Quotes
Use this section to type in some quotes you find inspiring or something that you relate to. The recruiter can use this as a measure to judge your personality.
> ⚙️ Notion Resources
You can delete this section after you've read through it. It contains resources that help you use Notion to the fullest, and also some methodologies to help you get more productive.
So, these were the 8 things that make this Resume Template super-awesome. They got you excited? Download this template right now!
Notion

Workspaces 🪴

A collection of best templates by best makers, Coming Up next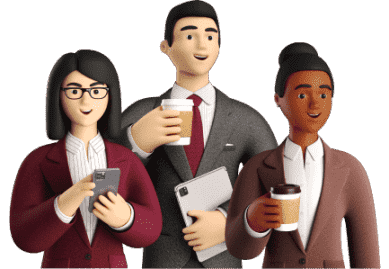 Be a Maker and start earning now
Have a knack for building useful or aesthetic Notion templates? Prototion is the perfect platform for generating revenue by selling templates. Learn more
Be a maker