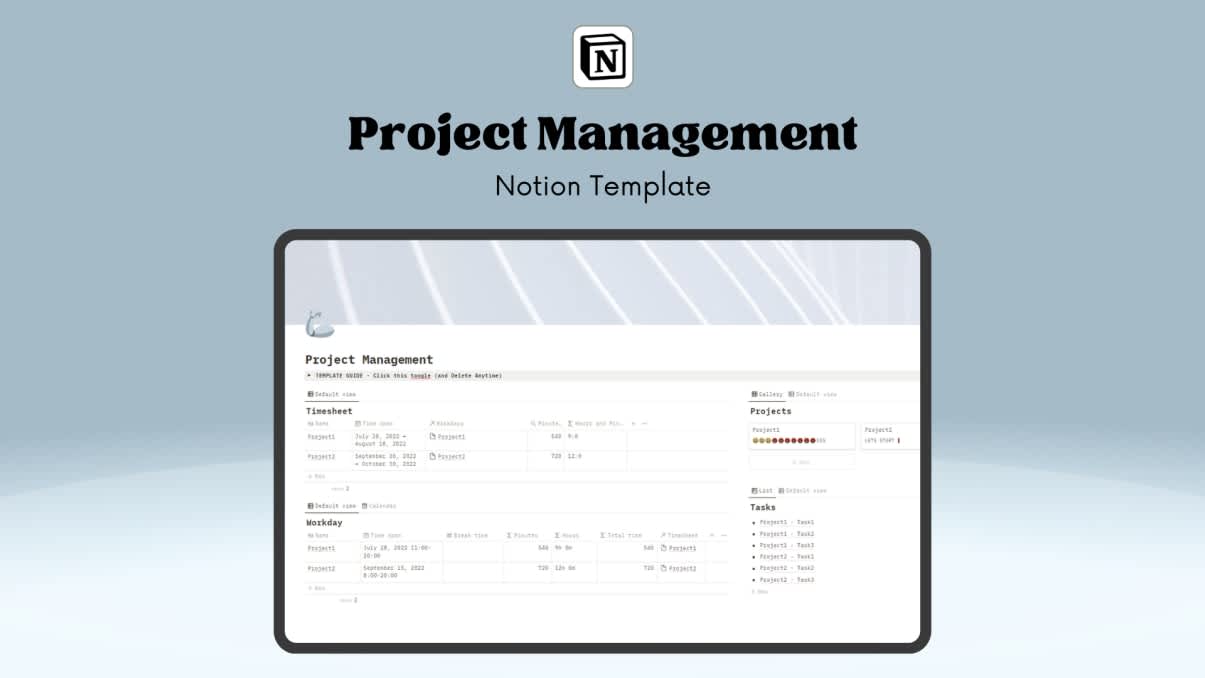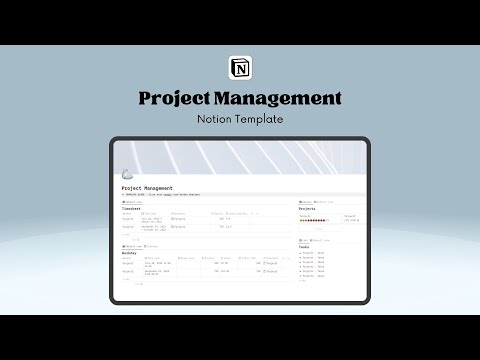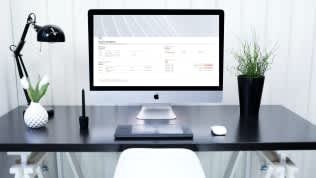 Project Management
By
Suitable for anyone looking to manage or start multiple businesses or personal projects
Rating:
Know more details about this template's features? Click here
Notion
Combo Marvels
Twice the Productivity Power With Template Bundles
Template Description
Why did I create this template?
I created this template to address the need for an effective project management system that provides a comprehensive overview of all my projects and their progress.
It helps me stay organized, make informed decisions, and drive successful project outcomes. I believe that this template can benefit others who are seeking a structured and efficient project management solution. Start using this template to streamline your project management processes, improve visibility, and achieve better project outcomes.
How to use the template?
There are 4 sections inside the template:
🔹 PROJECT: View the progress of your projects
🔹 WORKDAY: Keep track of progress on projects made
🔹 TIMESHEET: Plan the time and deadline for each project
🔹 TASK: Check the tasks you have done!
What are the benefits of this template?
Centralized Project Management: With this template, I have a centralized hub where I can track and manage all my projects. Instead of juggling multiple platforms or documents, I have a single place to monitor project details, timelines, and progress. It saves time and eliminates the risk of missing important updates or tasks.
Visual Progress Tracking: The template allows me to visually track the progress of each project. I can set milestones, deadlines, and progress indicators, such as task completion or percentage of completion. This visual representation provides a quick snapshot of where each project stands and helps me prioritize my efforts accordingly.
Task Management and Collaboration: The template includes features for task management and collaboration. I can create tasks, assign them to team members, set due dates, and track their status. This ensures clear communication, accountability, and seamless collaboration among team members, leading to improved efficiency and productivity.
Resource Allocation: The template enables me to allocate resources effectively across different projects. I can track the availability and utilization of team members, equipment, and budget. This helps me optimize resource allocation, avoid overloading individuals or departments, and ensure that projects are adequately supported.
Notion

Workspaces 🪴

A collection of best templates by best makers, Coming Up next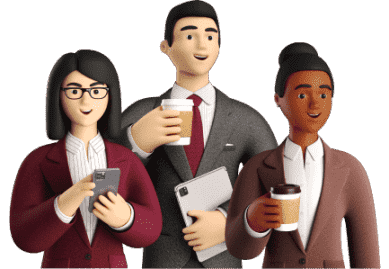 Be a Maker and start earning now
Have a knack for building useful or aesthetic Notion templates? Prototion is the perfect platform for generating revenue by selling templates. Learn more
Be a maker