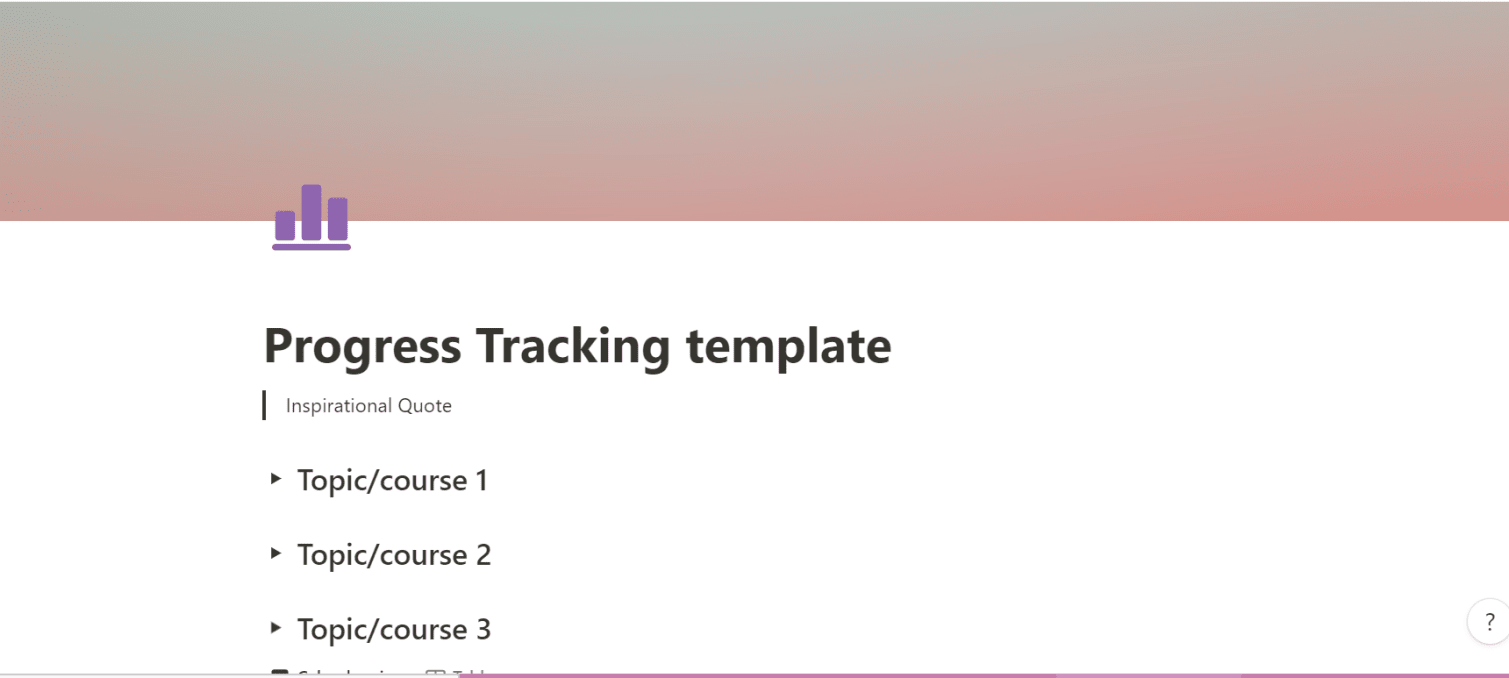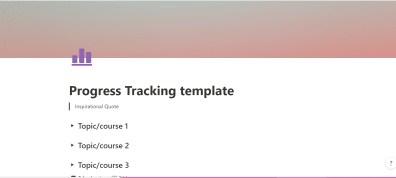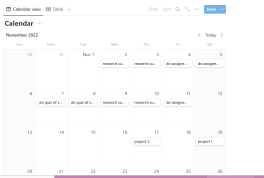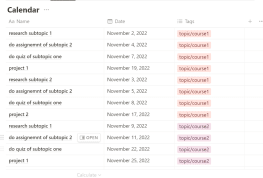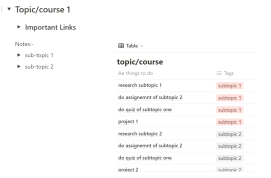 Progress tracking Template
By
This is a notion Template to Track any aspect of life. you can use to track progress for a new hobby, college course etc
Rating:
Know more details about this template's features? Click here
Notion
Combo Marvels
Twice the Productivity Power With Template Bundles
Template Description
Why did I create this template?
I created this template to help people track their progress
What's inside the template?
There are multiple sections and you can use this Notion template to track multiple courses simultaneously!
Each Course/Topic section further has 3 sections:
Important Links - Here you can add links to resources related to the topic/course.
Notes - Use this section to add notes regarding subtopics and other important things.
Topics Database - This is the topics database to track which ones you have covered so far, along with checkboxes to indicate the same.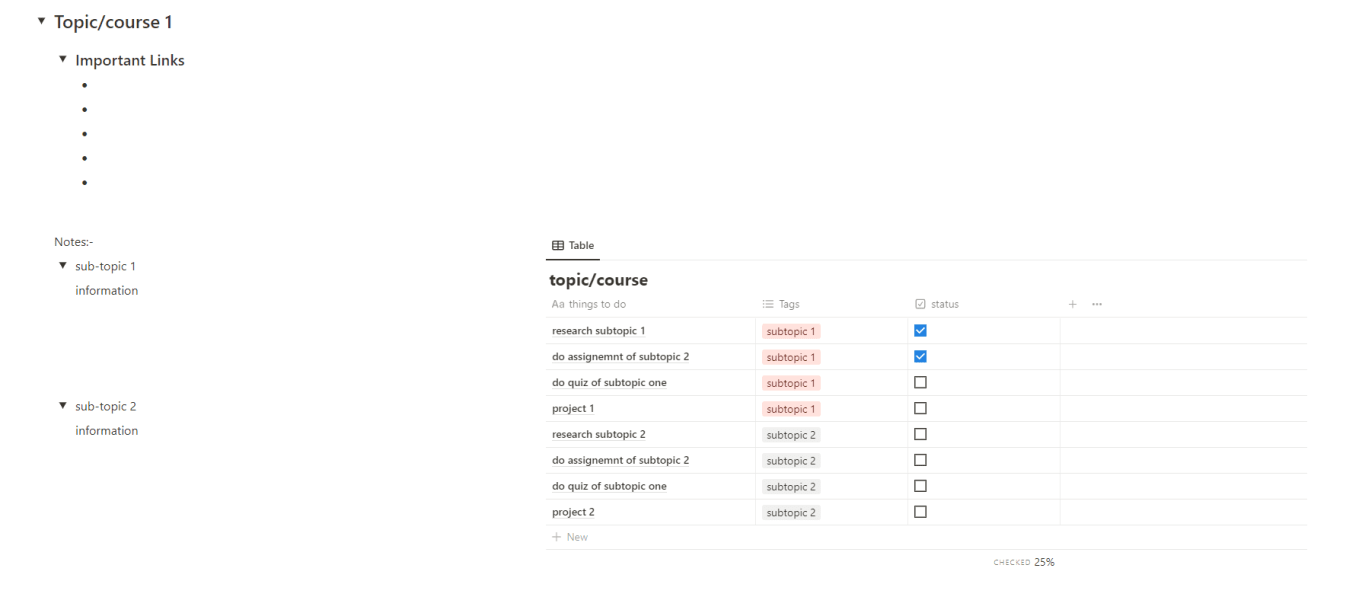 Use the calendar to plan in advance!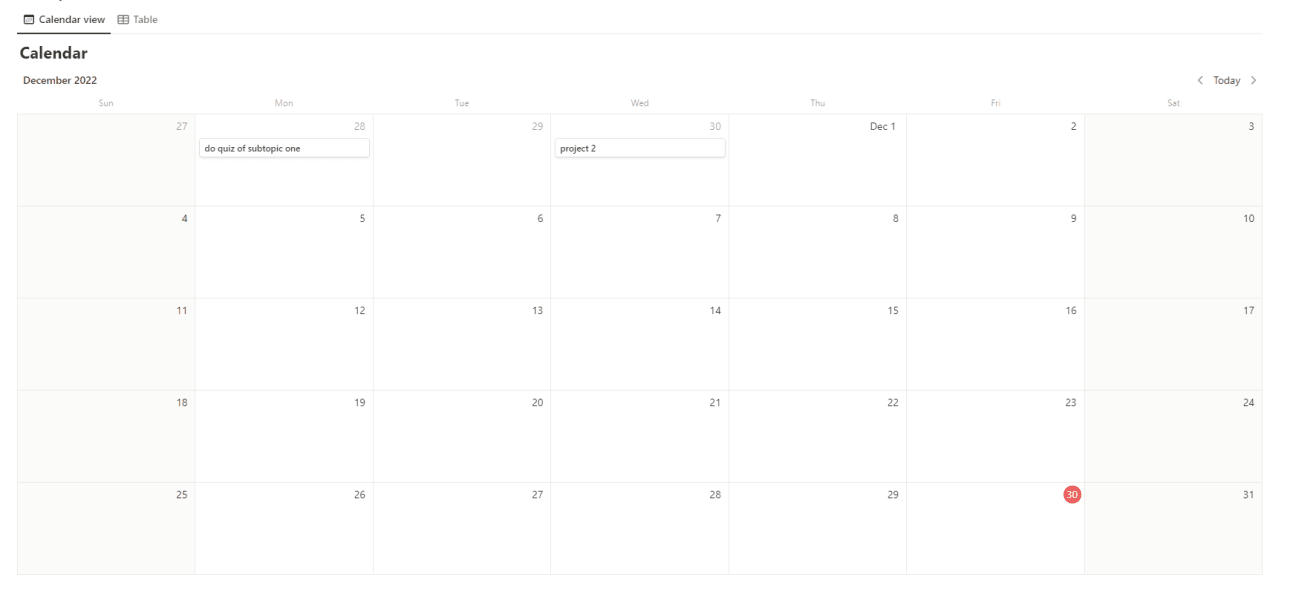 What are the benefits of the template?
Progress tracking: This template can help you track your progress through your academic course, allowing you to see how far you've come and how much further you have to go.
Goal setting: Can help you set and track specific goals for your academic course, such as completing assignments on time or achieving a certain grade. By setting and tracking goals, you can work towards improving your performance in your course.
Time management assistance: This template can help you manage your time more effectively by providing a clear plan for what tasks need to be completed and when. This can help you stay on top of your coursework and avoid feeling overwhelmed.
Notion

Workspaces 🪴

A collection of best templates by best makers, Coming Up next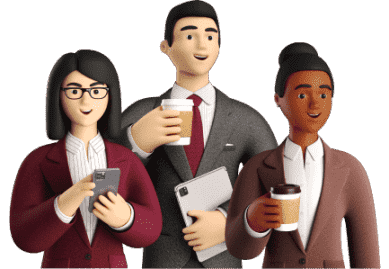 Be a Maker and start earning now
Have a knack for building useful or aesthetic Notion templates? Prototion is the perfect platform for generating revenue by selling templates. Learn more
Be a maker