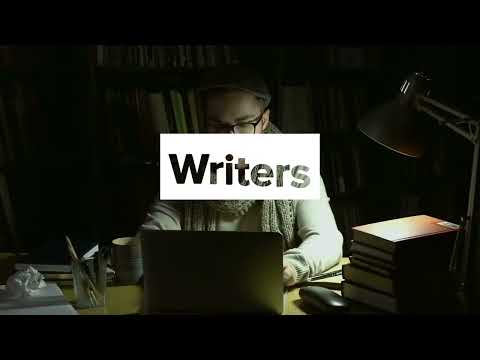 Novel writing template
By
Scriborg is a novel writing space that helps you organize your imagination, structure your story, and write.
Rating:
Know more details about this template's features? Click here
🔥 Mid Year Mega Sale 2022
Template Description
Why did I create this template?
Aren't you tired of not finishing your novels?
Well, I was, and that is why I created Scriborg. I write novels and I know how demanding it is to finish a book. If you are an aspiring writer, you know how hard it can be to find the time, craft inspiring characters, and create a plot that will capture the reader's attention.
Since I build digital products for a living, and since I love using Notion for pretty much everything, I decided to design my own writing space after founding myself disappointed with existing writing programs and apps.
For more context, I needed a space to help me organize my thoughts, not lose track of all those burgeoning ideas and work on my storyline in a visual and easy drag-and-drop way to maintain the suspense. I also needed a space to centralize my research and all characters' sheets and set myself writing objectives to move forward.
What's inside the template?
Everything you need to write fiction.


Create inspiring characters with template sheets: believable characters are key to a memorable story.
Brainstorm the storyline using different views: chapters, timeline, acts, and one large overview.
Filter the outline by scenes or characters to follow subplots and get a different perspective.
Drag and drop ideas, scenes, and chapters to modify your plot as you want and as you progress in writing your story.
Centralize all your research and your notes: background material is always at hand.
Link your work from all the databases (characters, scenes, chapters, and research) to access information rapidly and save time while writing.
Measure your completion of writing chapters with a progress bar.
Share your chapters' versions in one click with your best advisors, and get beta-reader feedback directly in your space. Use comments to collaborate and keep track of suggestions you received, and changes you implemented.
Manage your project status, deadline, and tasks.
Brainstorm ideas on the go: write directly in Notion from any device, and capture your thoughts on the idea board. Link them afterward to characters, scenes, or chapters.
Reflect on your core intention on the objective page.
List down your inspiration material: books, series, movies, and more.
How to use the template?
It has been tested and it should be straightforward, especially for long-time Notion users. I added a tutorial for each section to make sure you know how to begin, and in case something remains unclear, you can always write me through the feedback form or directly by email.
If you are completely new to writing stories, I recommend you start with the storyline section to brainstorm the plot and the structure before writing anything. Same with characters, make sure to work on them before jumping into writing.
Enjoy, and write!
What are the benefits of the template?
The most important part of writing a book is, well, writing the book. And to write through the end with confidence, you need a place where to organize and structure that splendid imagination of yours. You need and deserve the right tools, and I hope this one brings you as much structure and pleasure as it did to me to finish my novels.
- Centralization of all your notes and ideas
- Quick access while writing
- Flexibility to customize the tool to your own needs
- Finally complete your stories by getting some structure
Be a Maker and start earning now
Have a knack for building useful or aesthetic Notion templates? Prototion is the perfect platform for generating revenue by selling templates. Learn more
Be a maker